May 23, 2021
Making Black and White Images Pop on Your Cards with Jenn Bena (Video)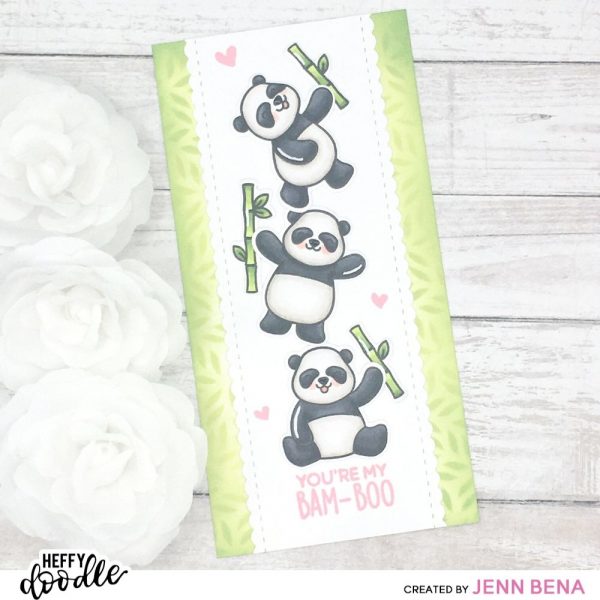 In today's cardmaking tutorial Jenn Bena shares tips and tricks for making your black and white colored images pop on your cards! Her fun mini slimline card features the adorable little Pandas from the Pandtastic Painters stamp set. Click on the image below to watch the corresponding YouTube tutorial.
Below is a Copic Color Map showing all of the color combinations used for coloring the images in today's card.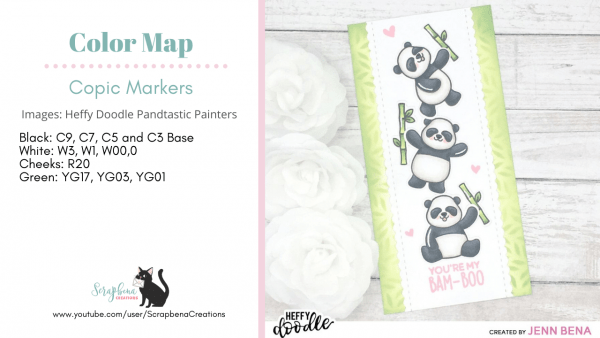 We hope this inspires you to have fun coloring your black and white images from your favorite Heffy Doodle stamps sets and incorporate these tips and tricks to make them stand out on your cards. Don't forget to tag us on social media so we can see your creations!
Have a Pand-tastic day!
Jenn