January 24, 2018
Product Highlight | Lucky Friends & Lucky Heffy Cuts
Hi there Heffy Doodlers! Crystal here on this second post to reveal the amazing Lucky Friends stamp set and our new stand-alone die Lucky Heffy Cuts, part of a new line of products that I will continue to showcase this week!


Now, before I begin. I want to let you know that we have a EXCLUSIVE stamp set being included in ALL pre-orders made in the Heffy Doodle Store. This set will not be available for purchase AND this promotion is only available until January 31st. I hope you get your hands on it, as its AWESOME.
This card made by our amazing design team member Heather Hoffman is using the Lucky Heffy Cuts, Lucky friends stamp set and the Stitched Strips of Ease (post on those later this week).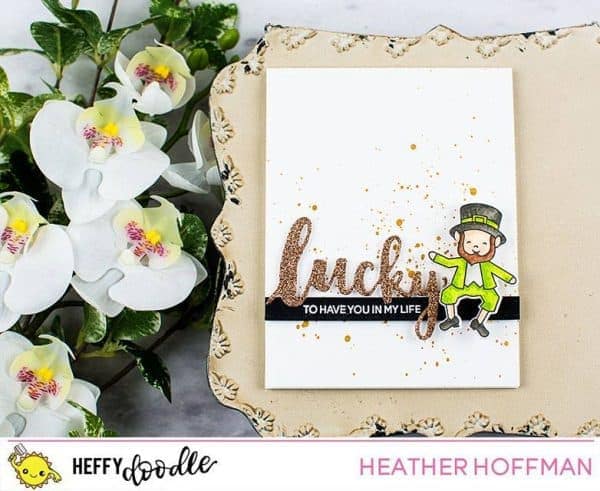 I want to start talking about our newest die, Lucky Heffy Cuts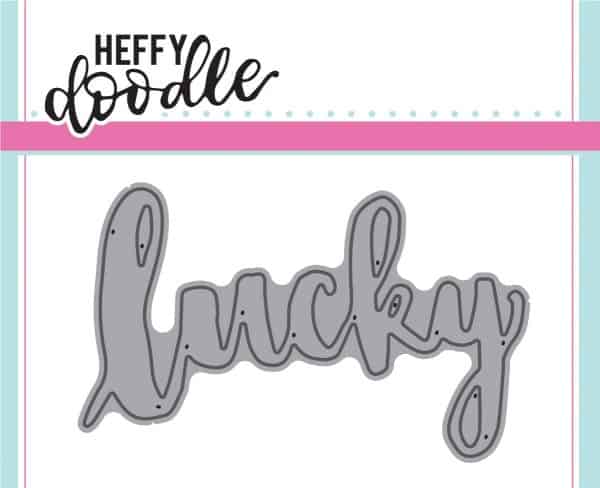 These were brush lettered by Lesley, then turned into a die. Measuring approx 3″ x 2″.
Next, Lesley tapped into her inner Irish and created the Lucky Friends stamp set: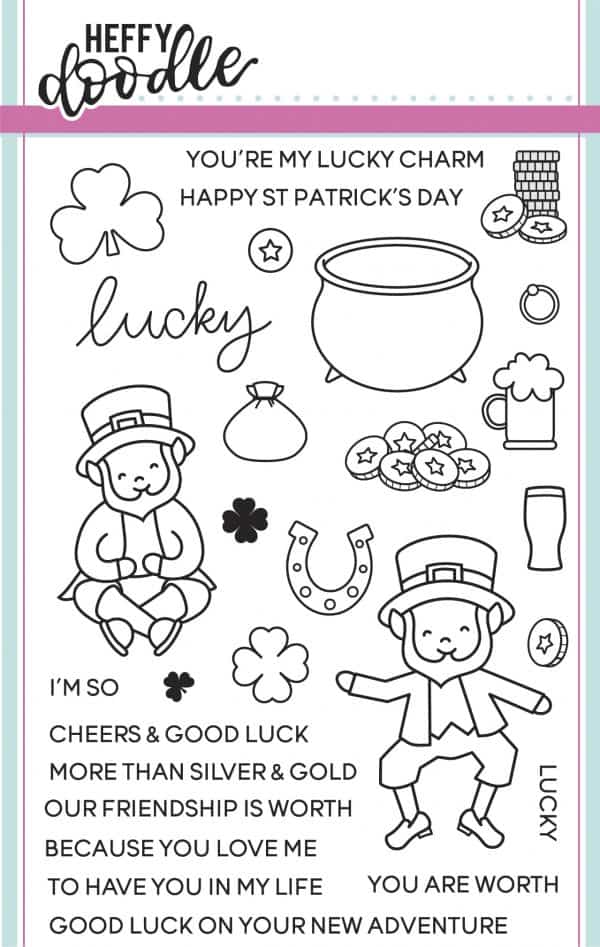 This set includes 28 stamps, with two sweet Leprechaun images and a variety of accompanying images including two solid clover images and two outline clover images. A lucky horseshoe, a tankard of beer, a glass of Guinness, four coin images, and a bag of money. There is also a pot with a separate handle image. There is also a selection of 12 sentiments, including the word 'lucky' in a handwritten style.
Who has time to fussy-cut? Me either, so we have coordinating Lucky friends dies.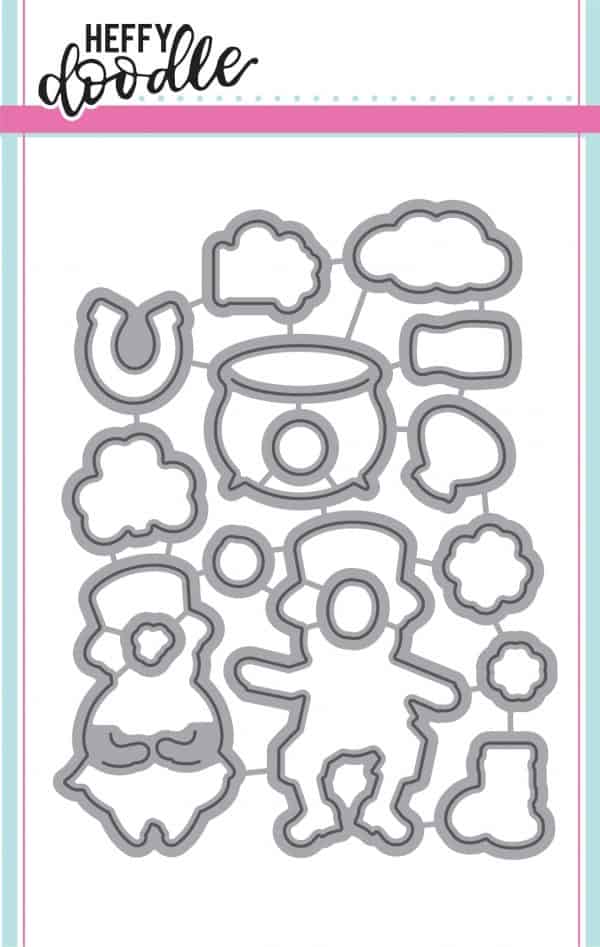 A selection of 16 dies which coordinate with the Lucky Friends stamp set. The set includes four clover dies, a money bag die, a lucky horseshoe die, four coin dies and dies for the tankard and glass of Guinness images. There are also dies for the two Leprechaun images, one of which has internal cut lines, allowing you to tuck elements into his hands. This set also includes a die for the pot handle and the pot, which has an internal cut line also allowing elements to be tucked inside.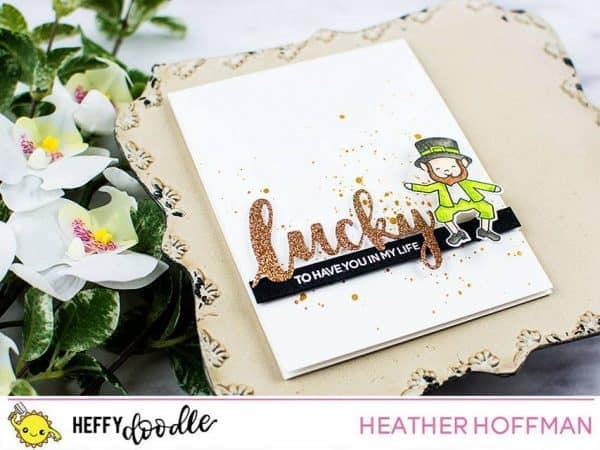 Don't you love these? I do! These are available for pre-order at the Heffy Doodle store! Please stop by tomorrow for a closer look at Hello Squeakheart! 
Hugs!
Crystal