September 27, 2021
Llamazing Fiesta!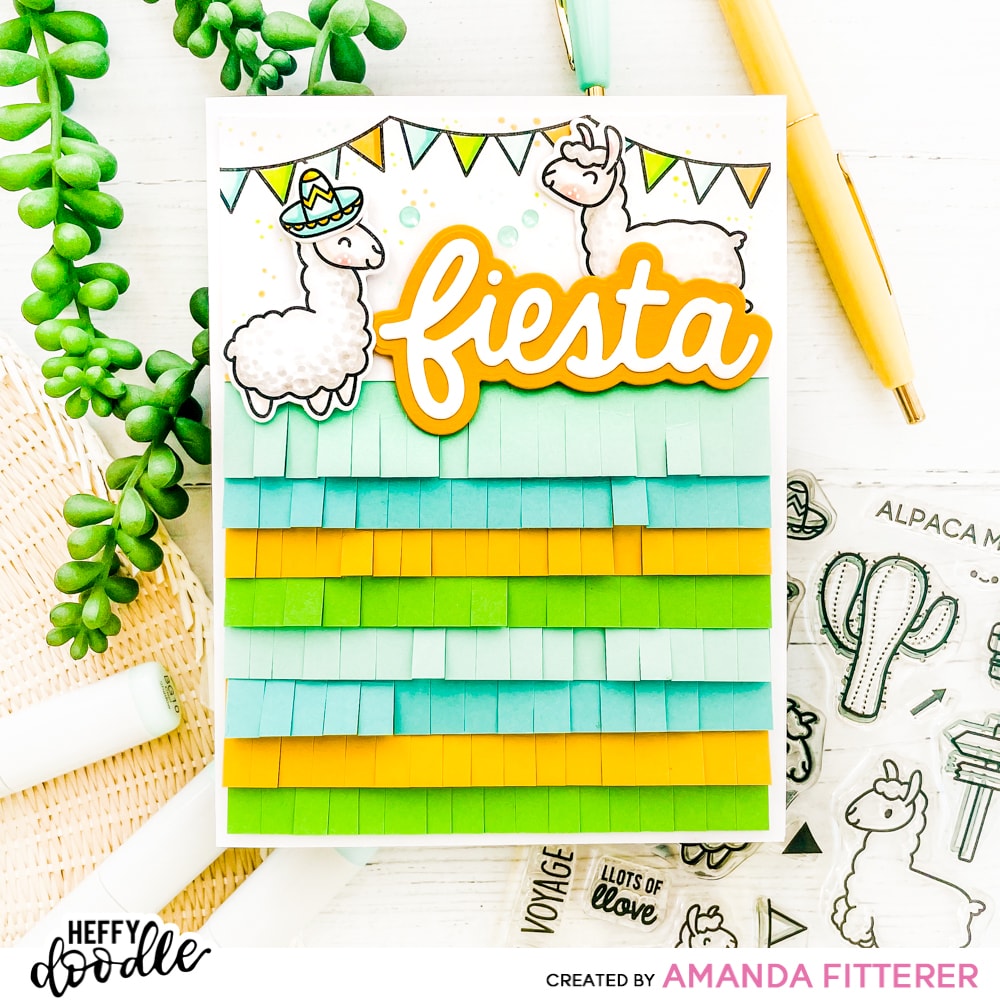 Hey Heffy Doodlers!  Who doesn't love a good FIESTA?!  I made this card using a fun technique to create a piñata- like effect!  So easy and so fun!  Keep reading to see how I put this card together!
I'm starting with a piece of white cardstock cut down to 4″ x 5.25″.  I am grabbing a few of my favorite Colored Cardstock colors and cutting them into strips that are 4″ x 1″.  Using my scissors, I'm cutting the strips up to about the .5″ mark.  I am eyeballing this and cutting some slightly bigger and smaller.  Once I've got them all cut, I am using double sided tape to adhere them to the white cardstock, starting with the bottom strip first.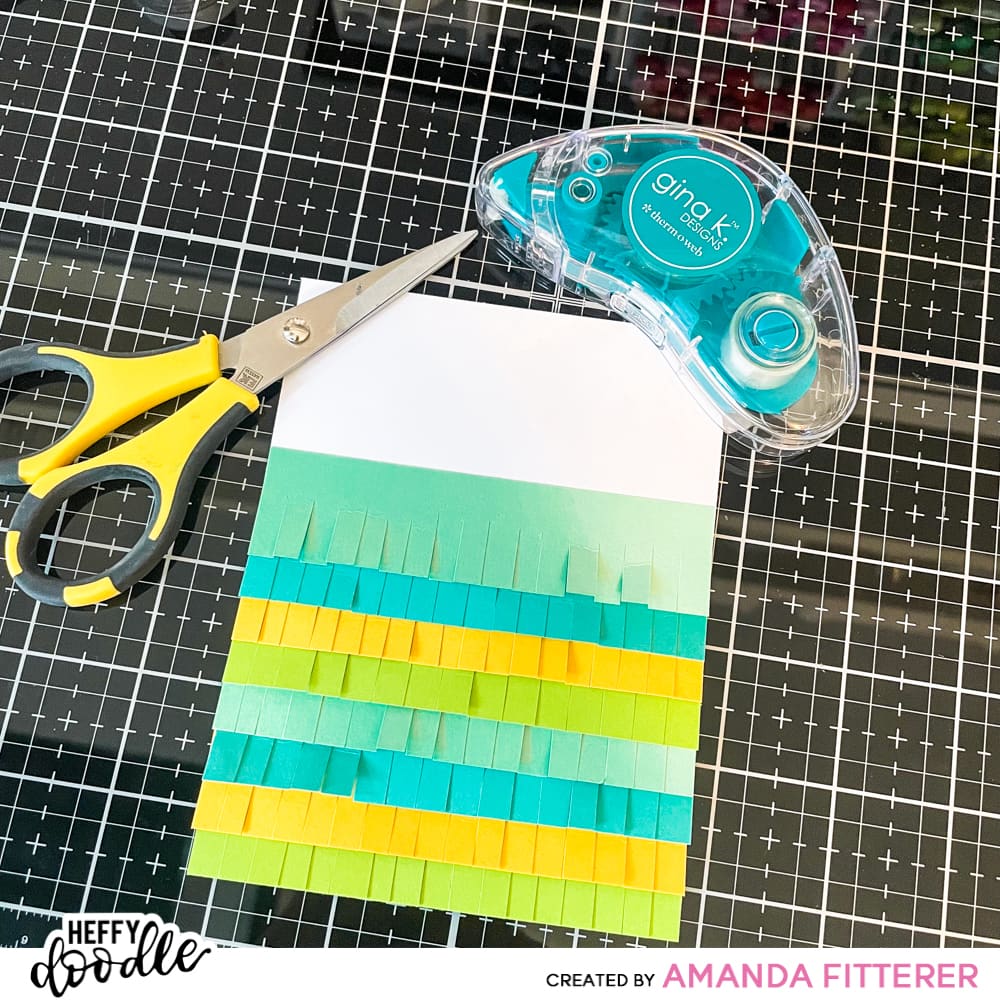 Next, I can use my fingers to flip the little strips up to create a piñata-like effect.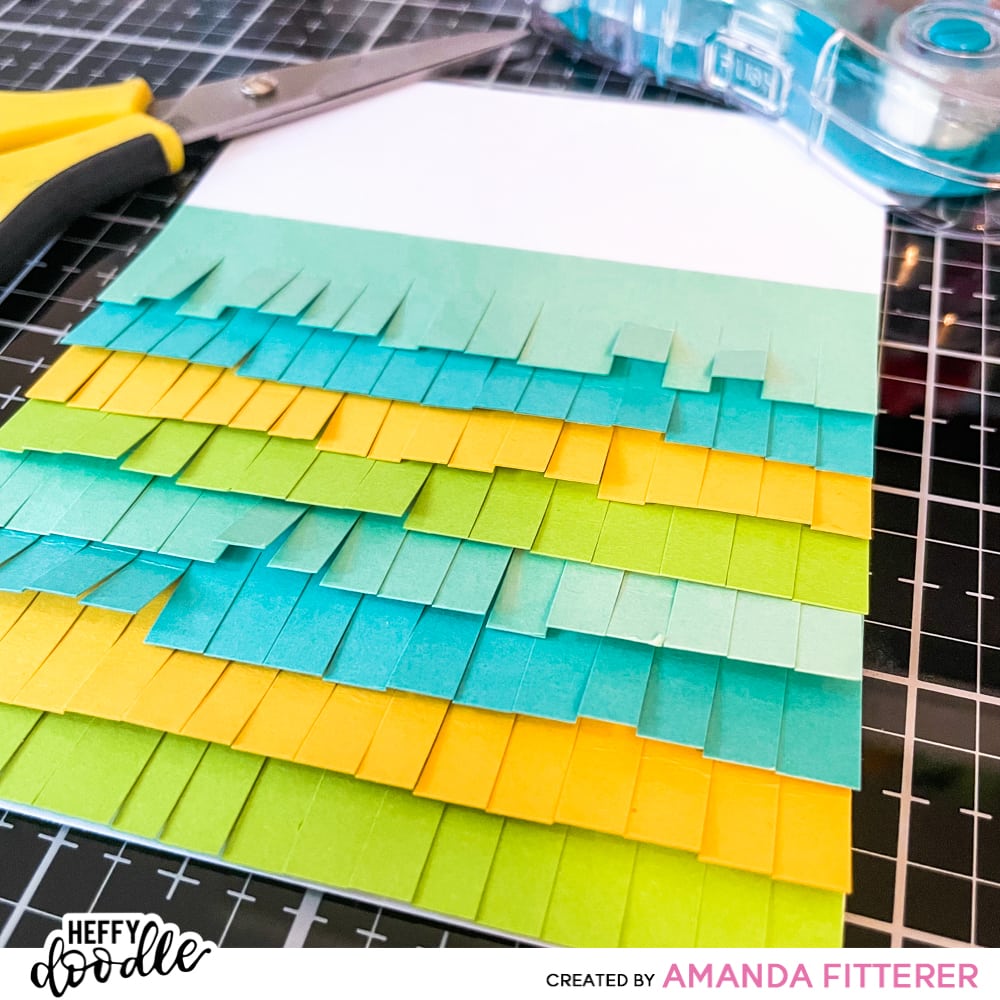 Now, it's a FIESTA!  I love my Shadow Heffy Cuts!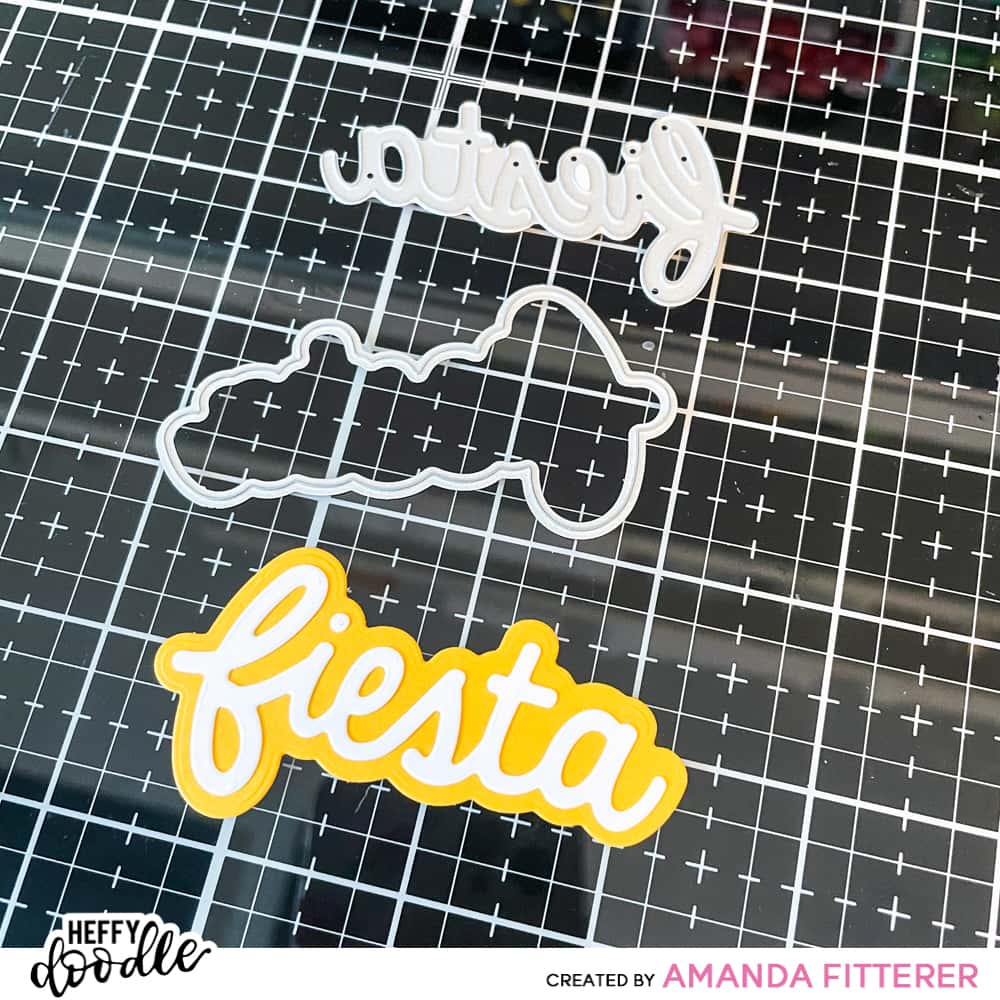 I'm going to grab my Llamazing Llamas, stamp out some flag banners and a couple of llama buddies.  I'm going to color them with my Copic markers next and then cut them out with the coordinating die cuts.
Now, I simply need to use my Glubert Glue and my 3D foam squares to attach the little guys and my word die to my card front.  Then, I'm going to adhere this to my A2 card base and add a few gems to add a little confetti to this fiesta!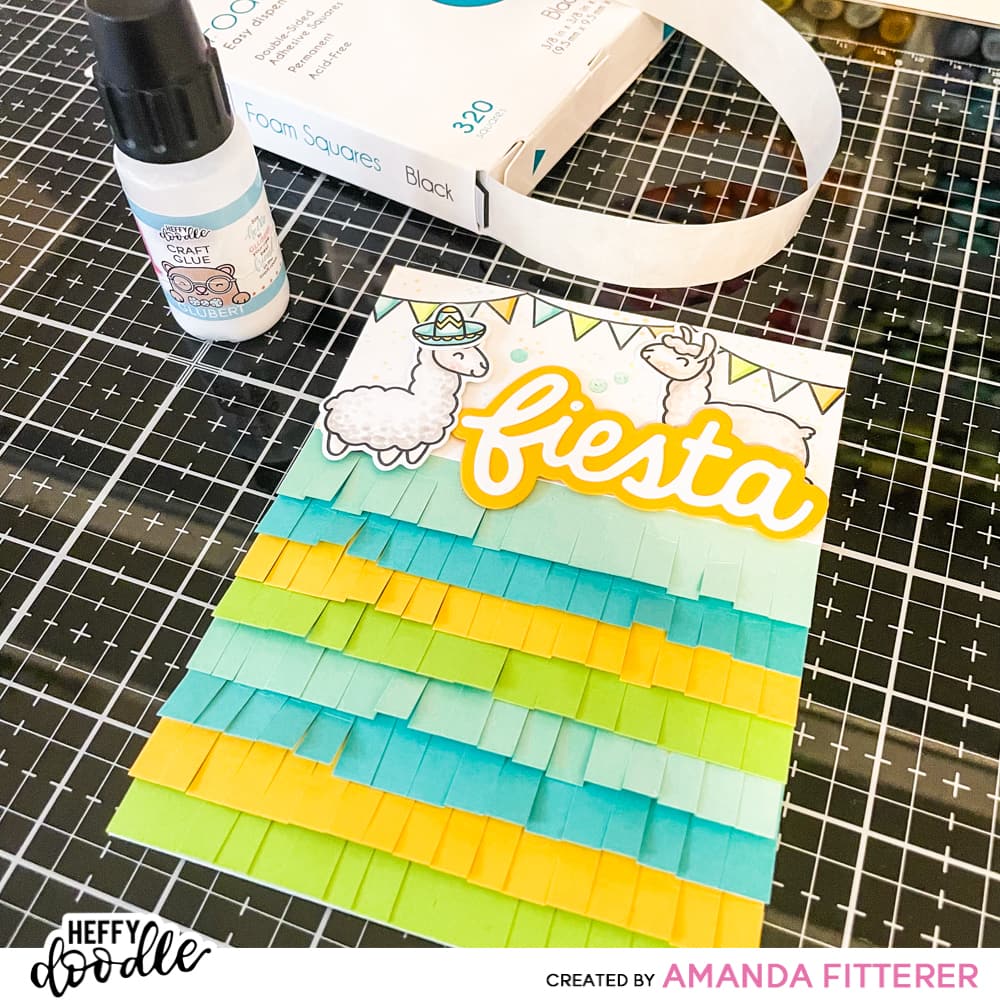 Here's another photo of the finished card!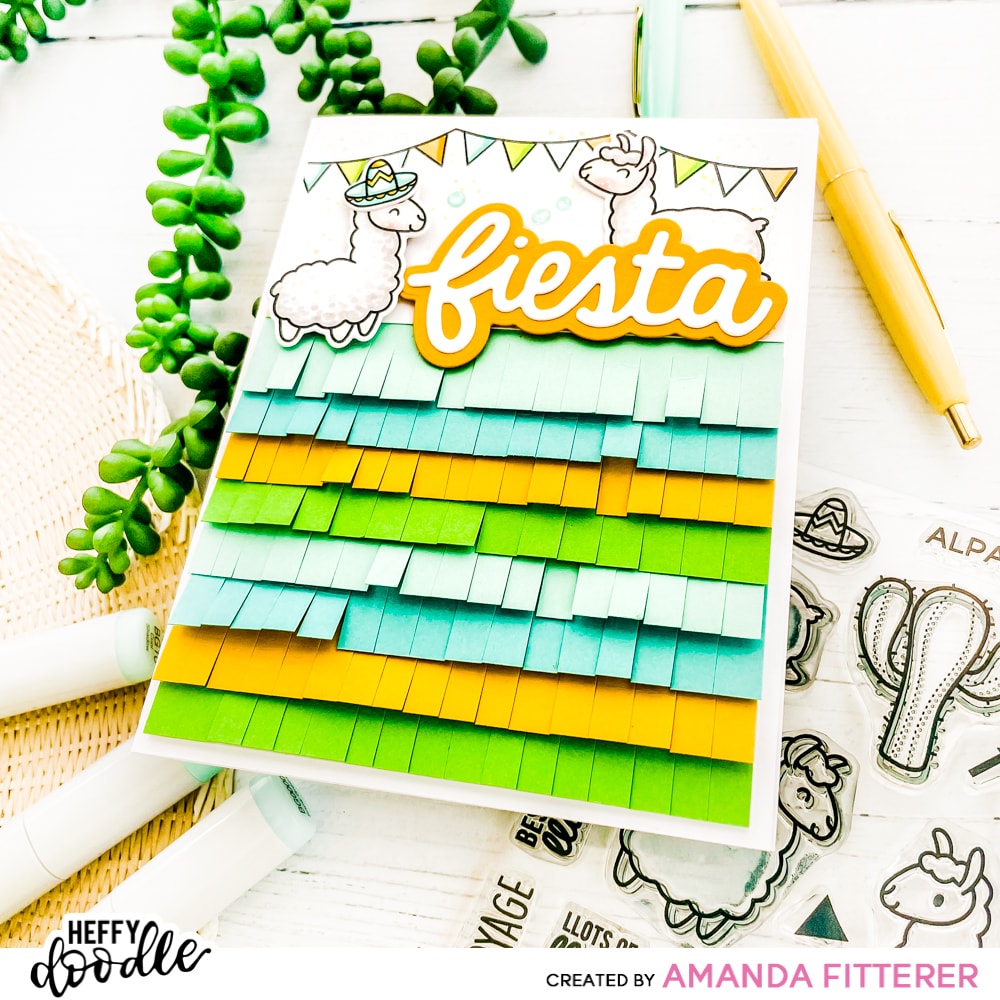 Thank you so much for stopping by the Heffy Doodle blog today!
Xx, Amanda