August 29, 2022
Let's Reveal Our New Release – Day 1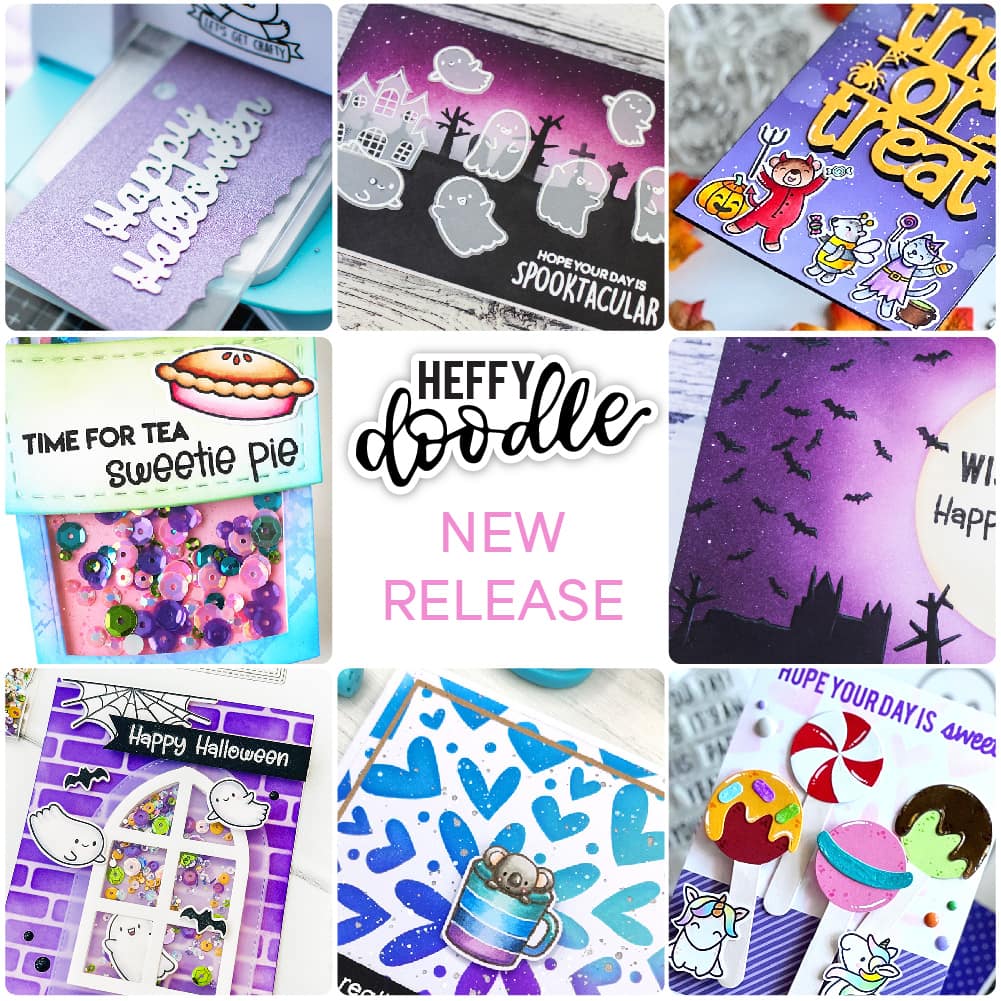 Are you ready to take a look at the first half of our AMAZING New Release? Of course you are, that's a silly question really! So drum roll please, and get ready to scroll down through some incredible new crafty goodies that you'll want in your stash ASAP! Oh, but before we show you something new, it's a good time to mention that the Mane Squeeze stamps and coordinating dies are also being released. These were previously only available to those who pre-ordered our last release but now they are available to purchase directly from the Heffy Doodle shop and our Retail Partners.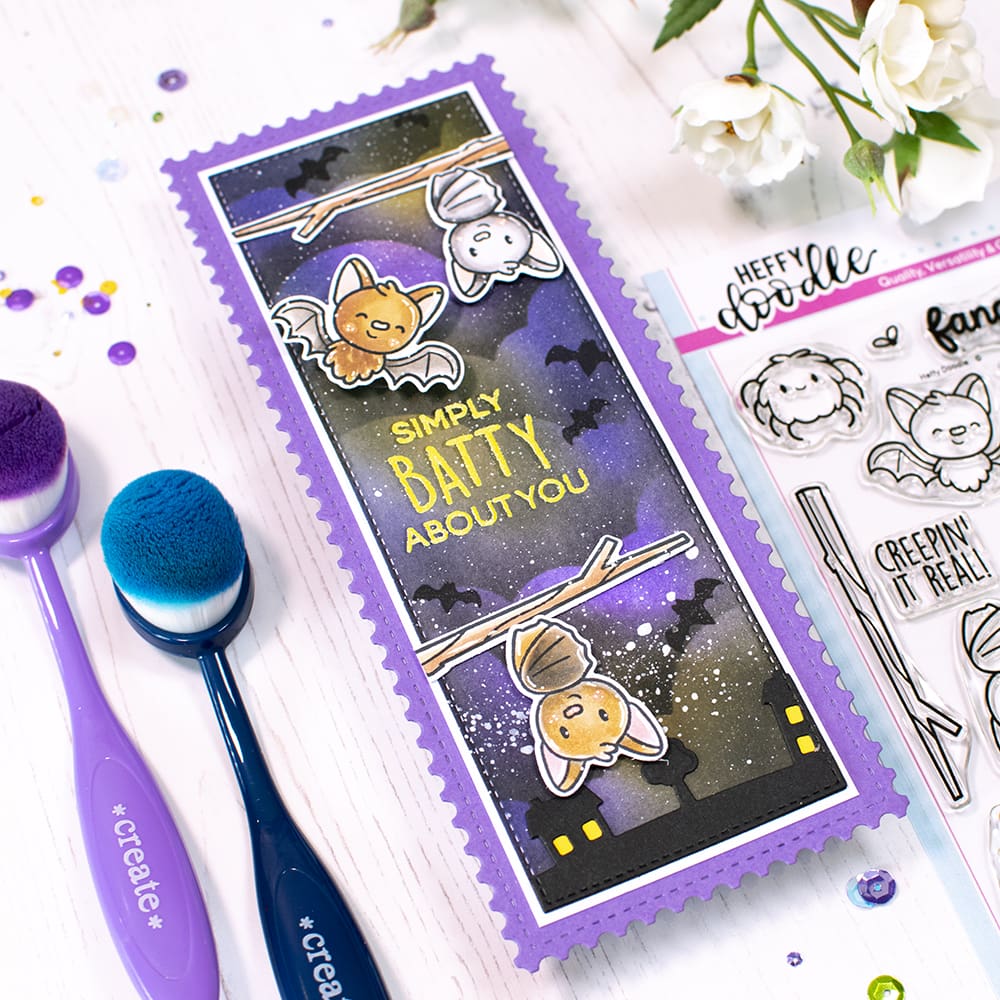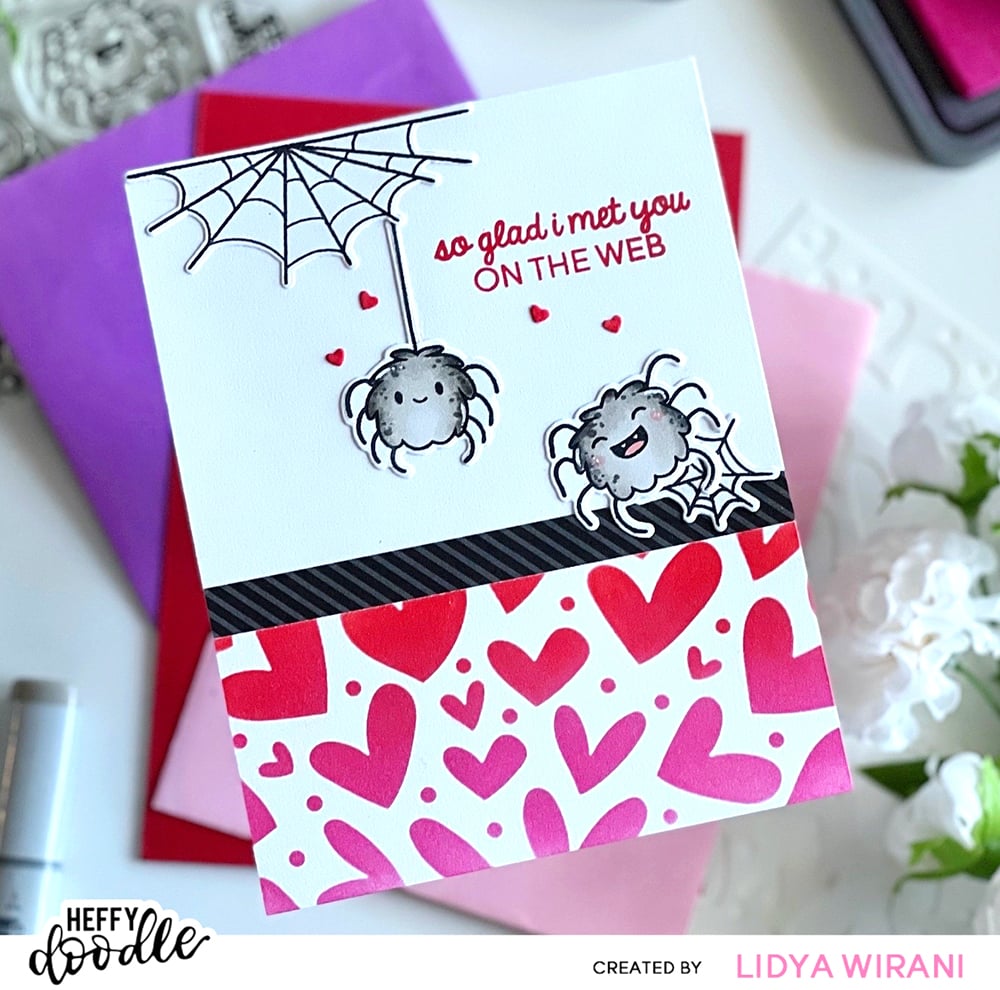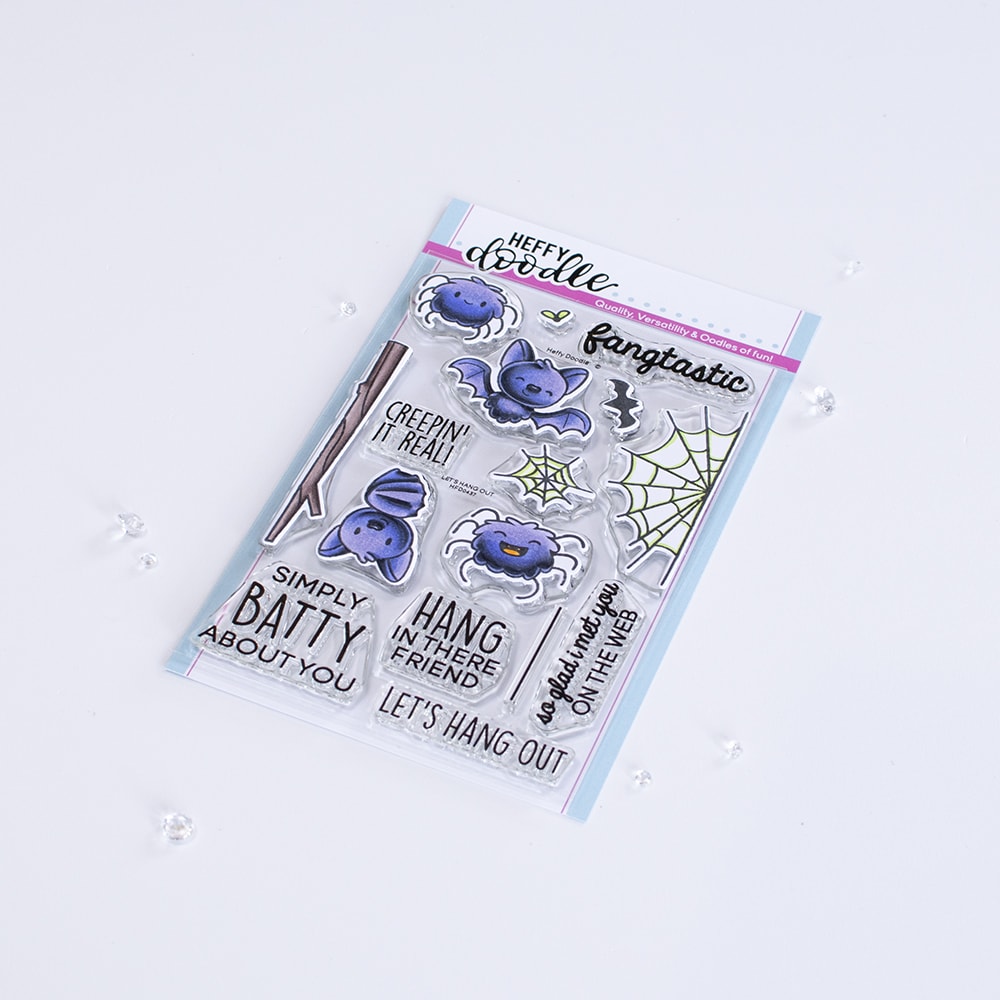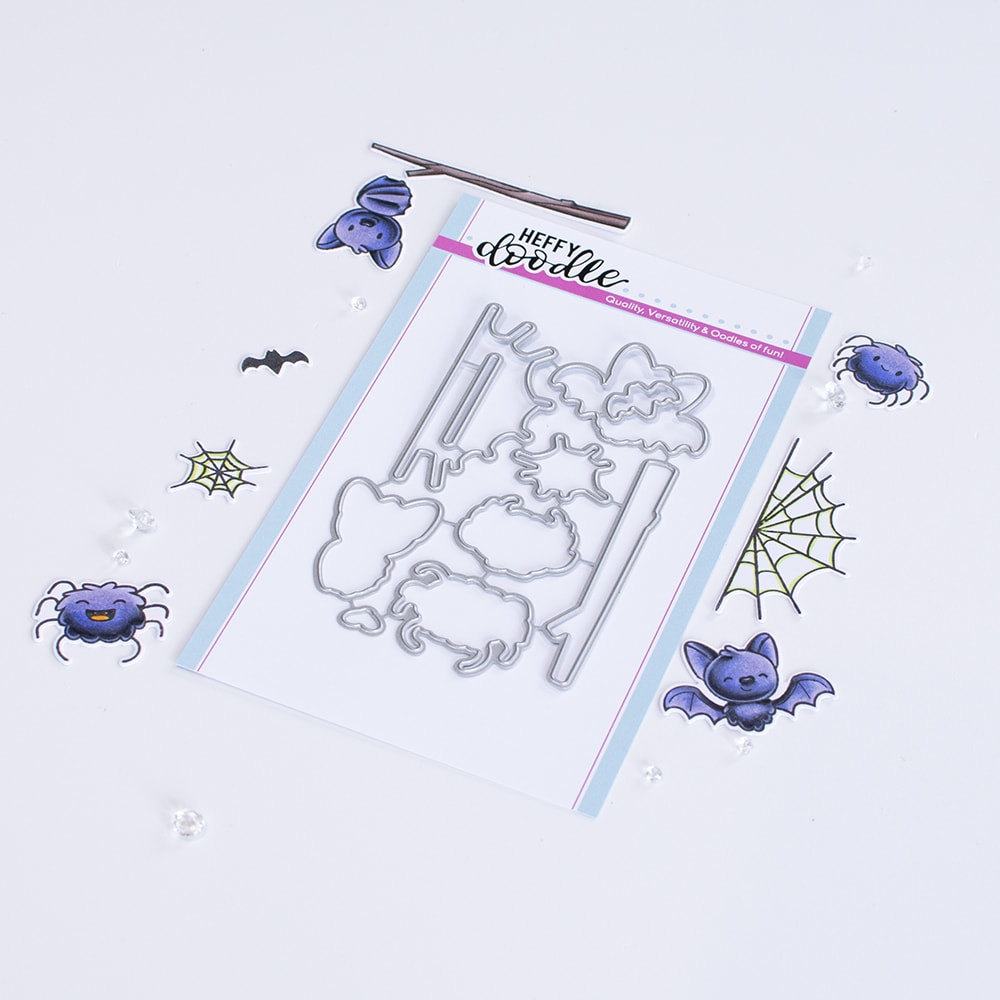 Are you ready to hang out with some super cute critters? Here is the Let's Hang Out stamps and dies! This set contains a pair of bats and spiders to create super cute combos. These guys aren't just for Halloween with flexible sentiments to suit year-round crafting.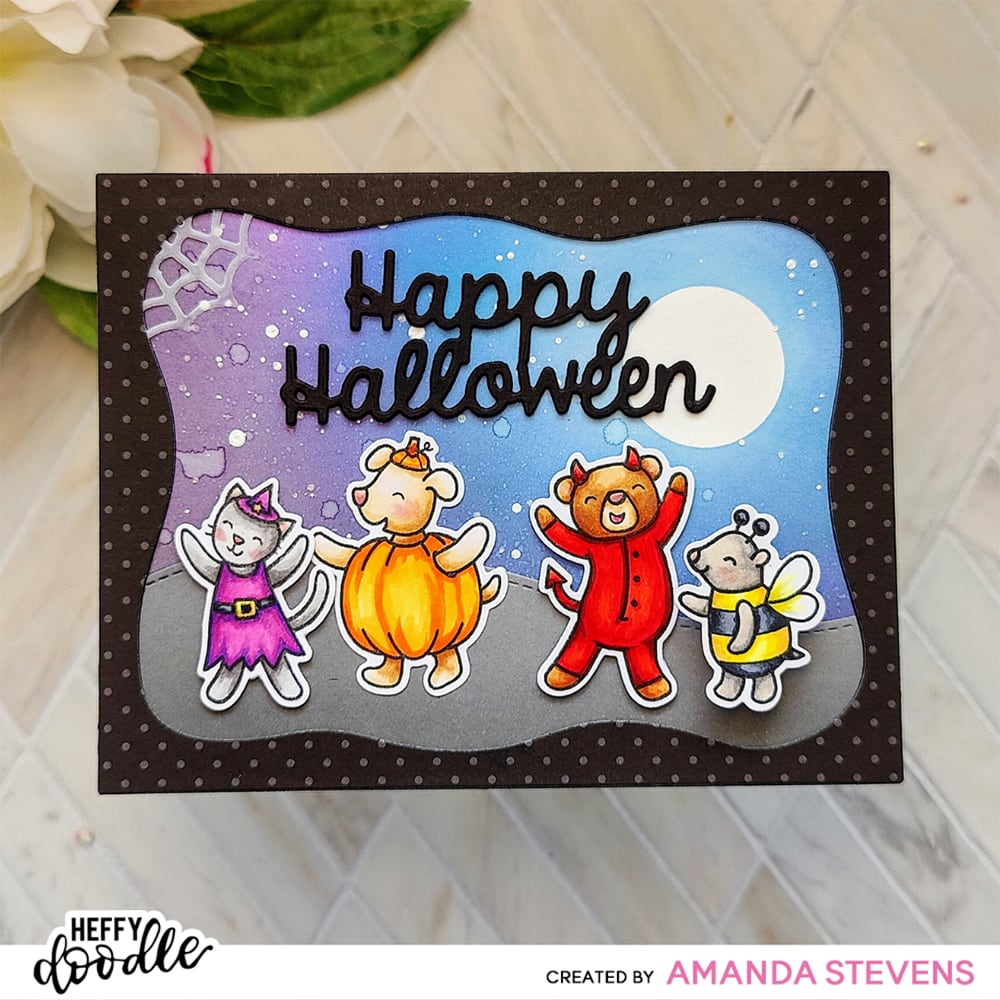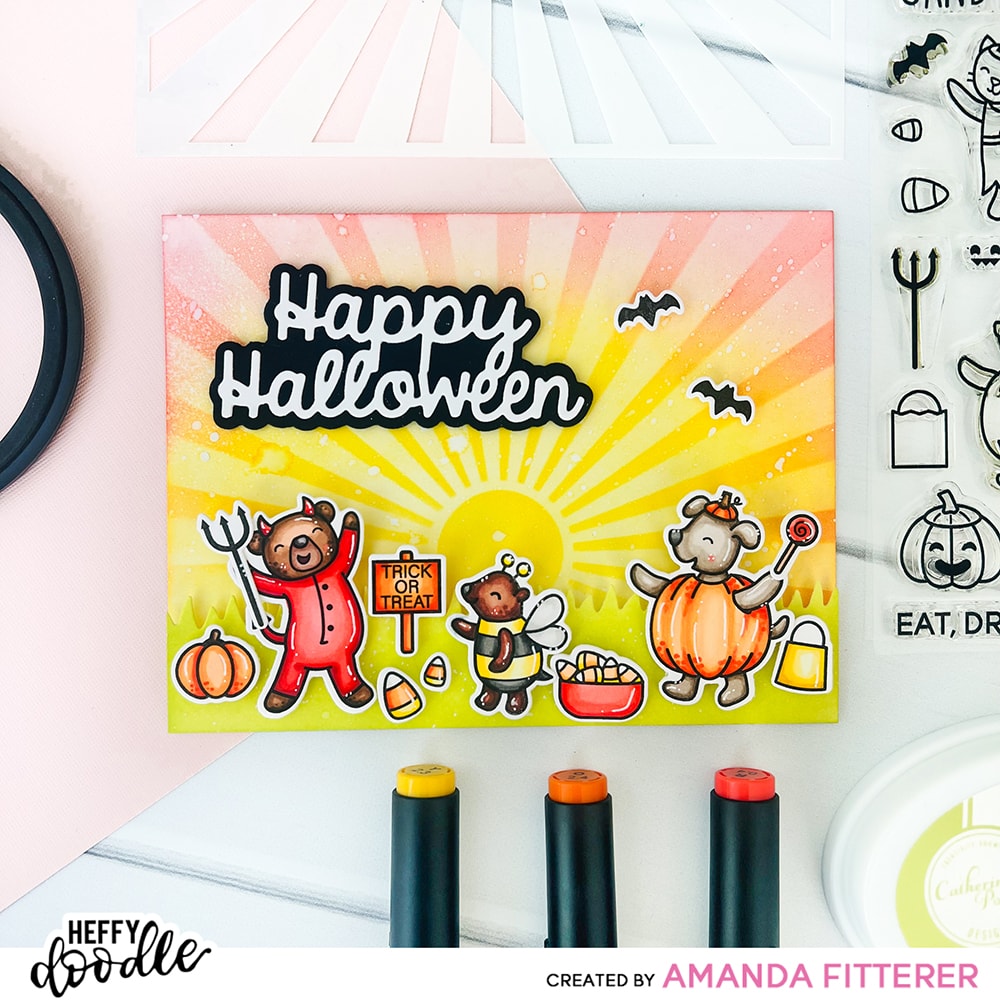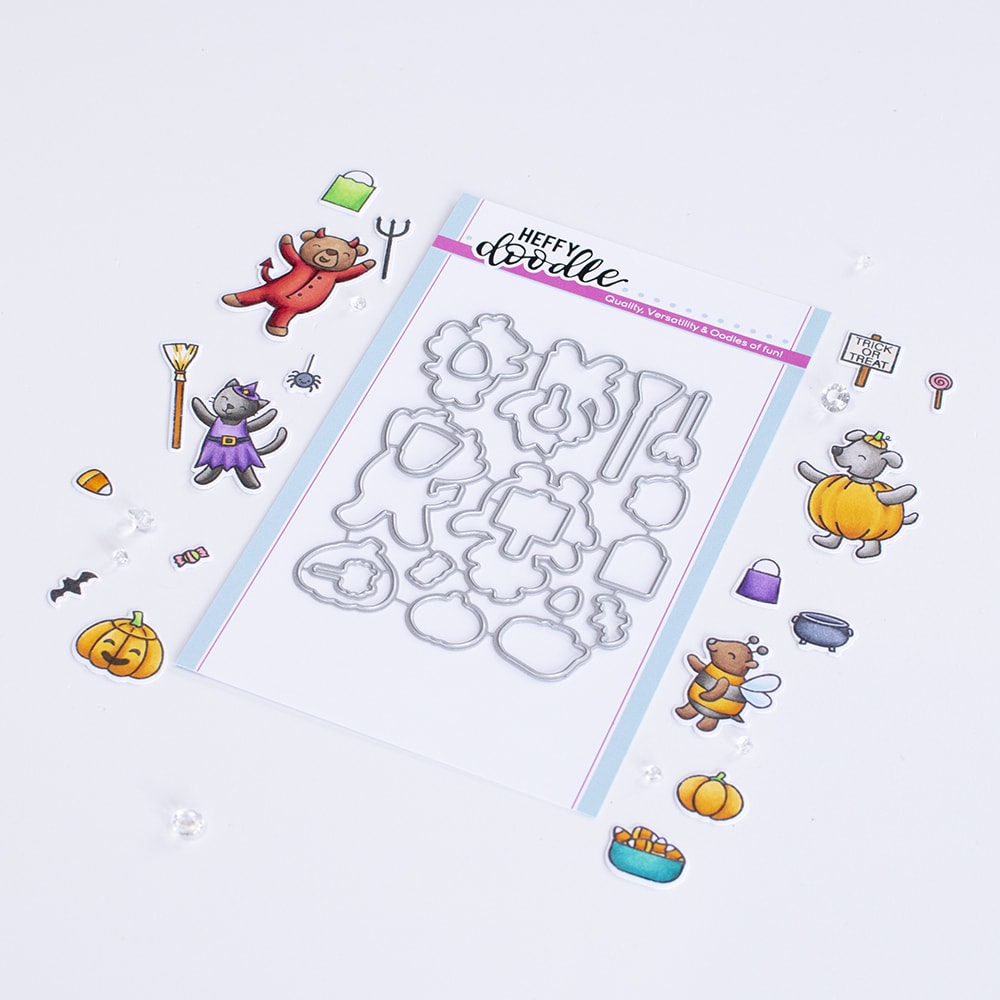 It's a critter fancy dress party with the Costume Critters stamps and dies! This set covers all the essentials you'll need to create your own crafty Halloween party and 'Trick Or Treating' scene. Which critter is your favourite?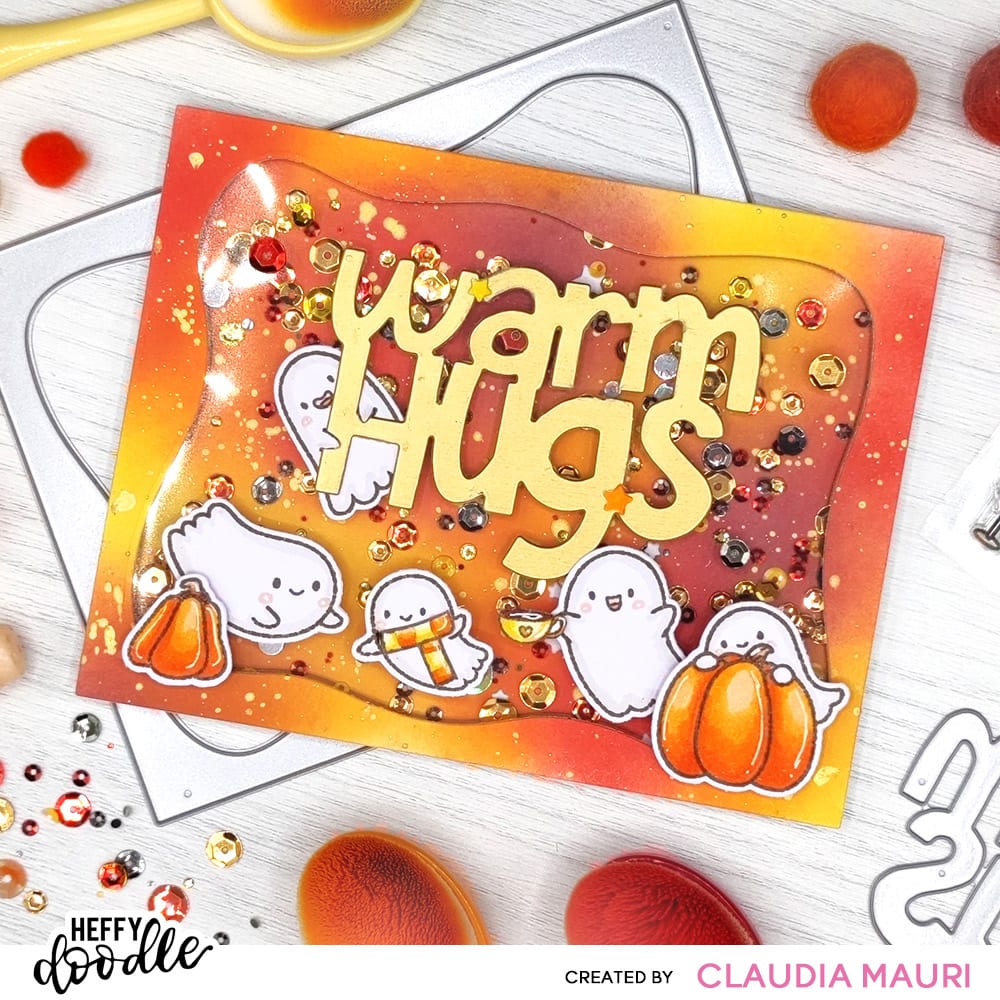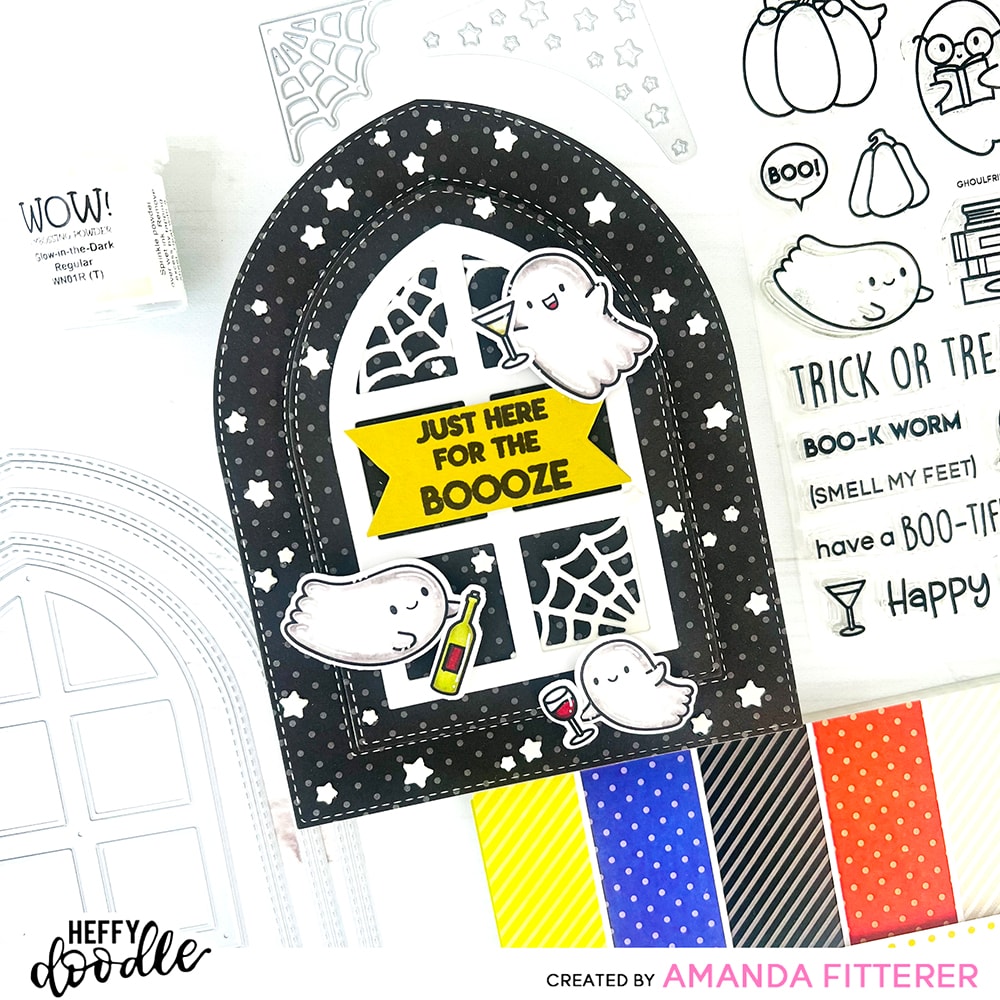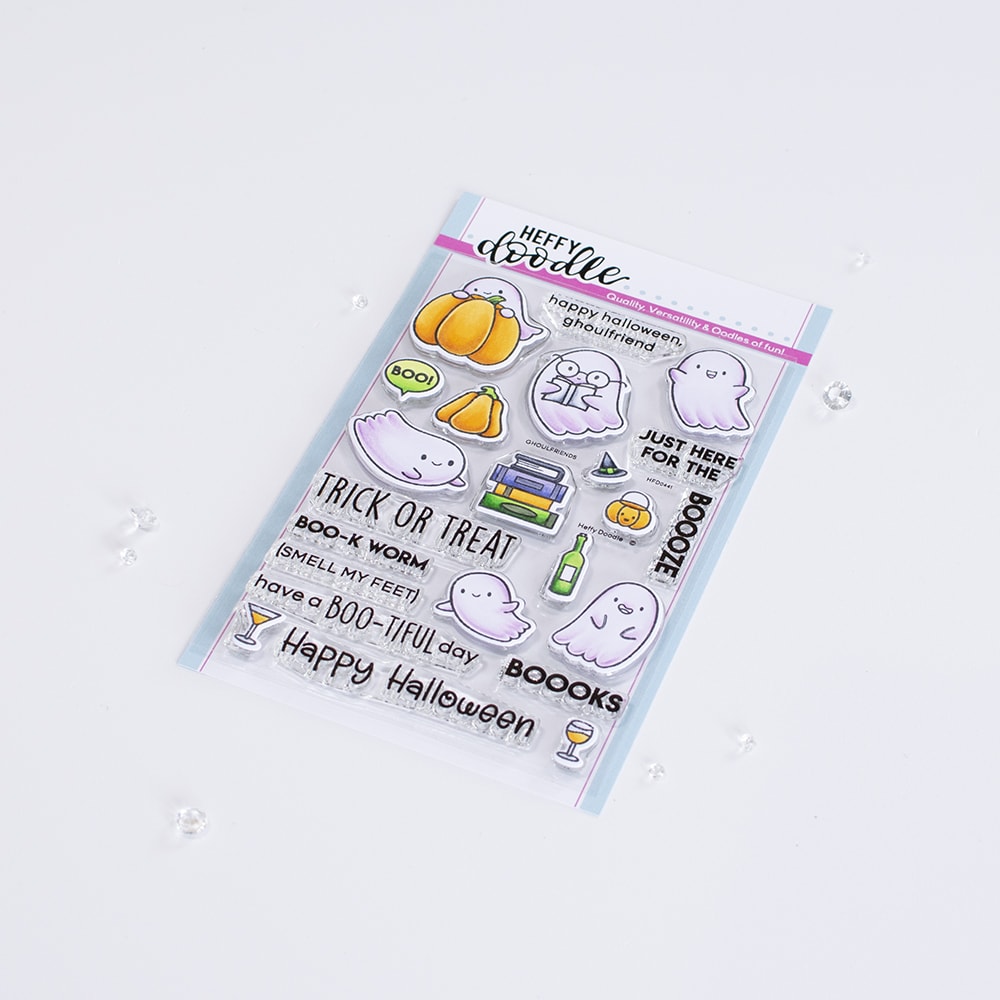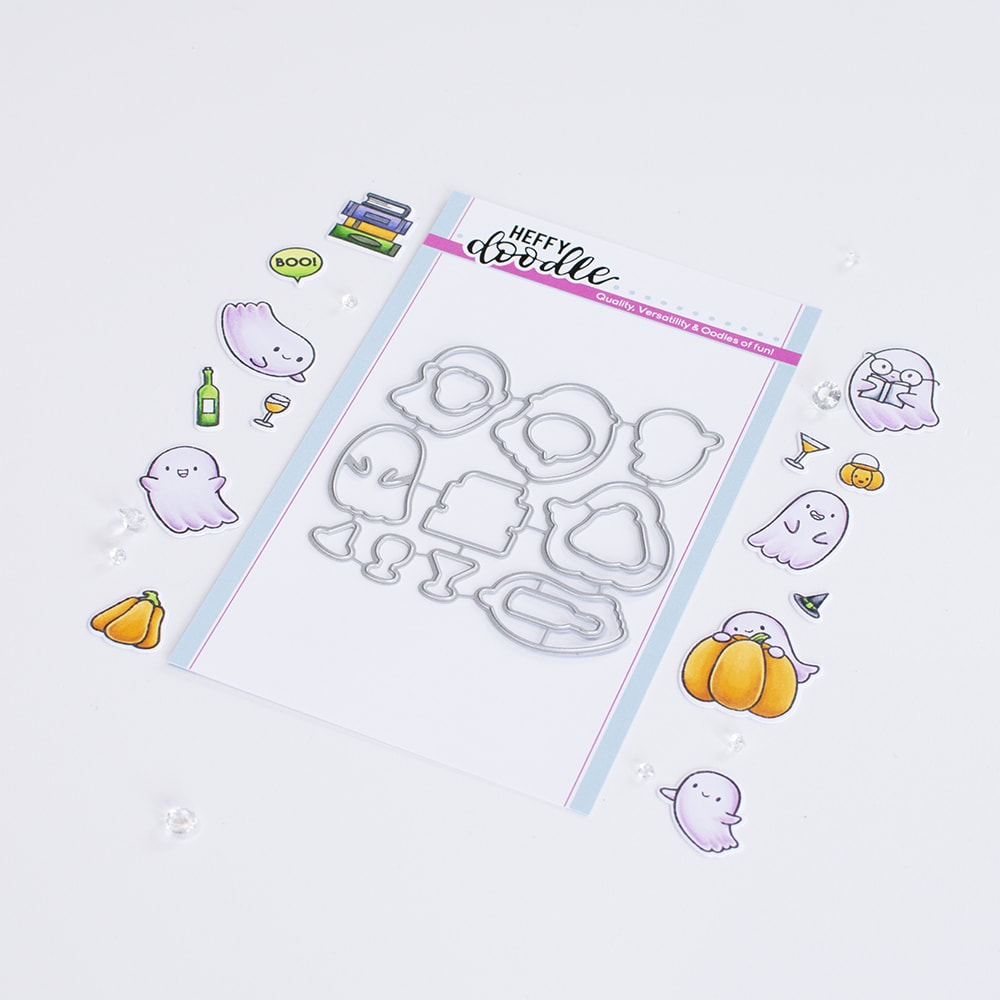 Let's get spooky with some new ghost friends! Are you ready to create the boo-ozy ghost party of your dreams, or create a quiet haunted library scene? The choice is yours with this set. Featuring the cutest and friendliest ghosts, Casper would be proud to join these Ghoulfriends.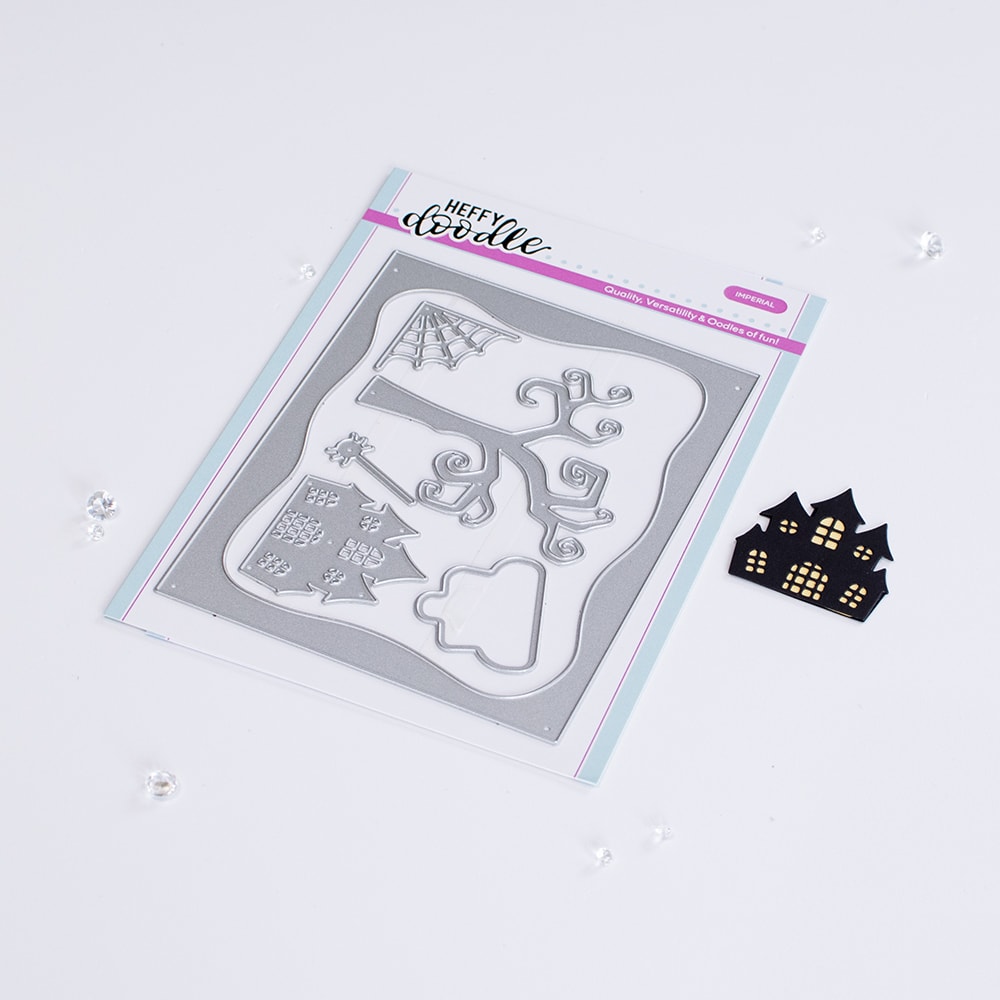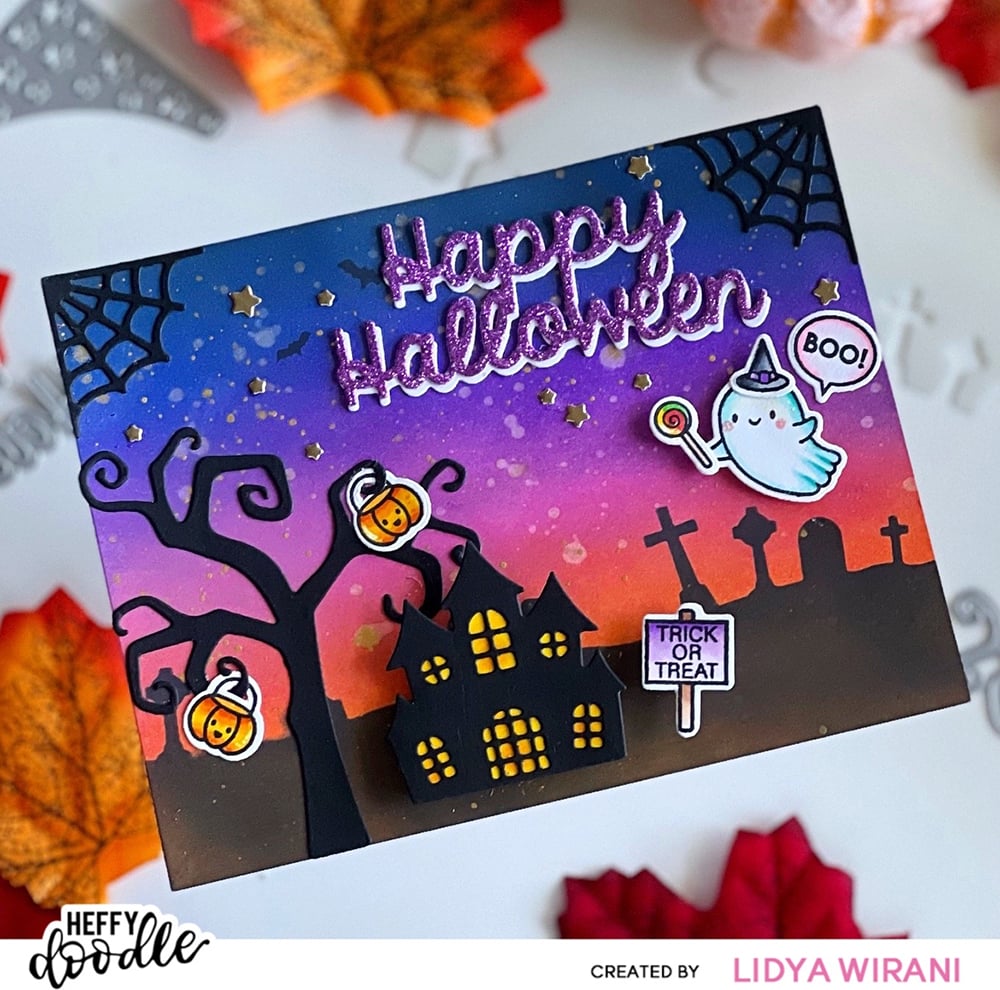 The Elm Street Dies are here to add some fun to spooky die-cutting. Everything you need to create a quaint haunted street, maybe one frequented by some adorable Costume Critters can be found in this die set. And feel free to use all the elements any time of the year – it's so easy to switch up the look with some bright colourful ink or cardstock!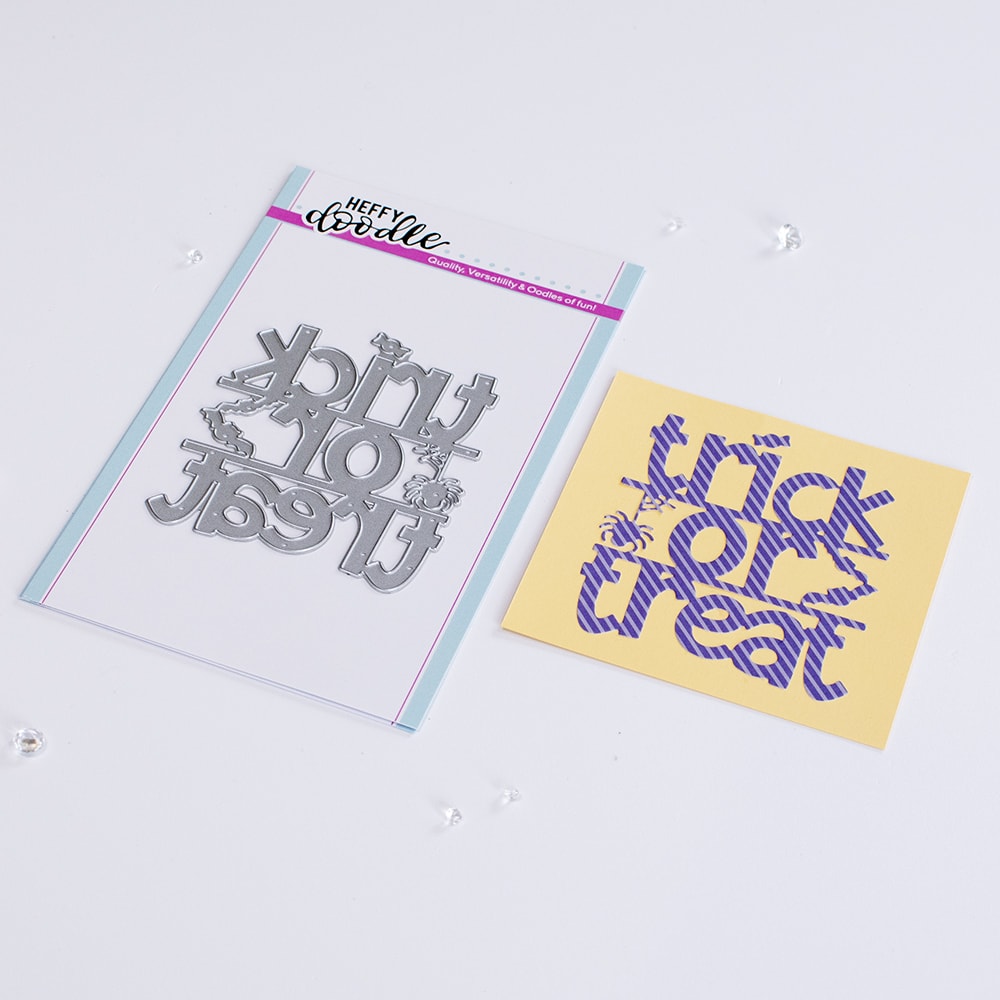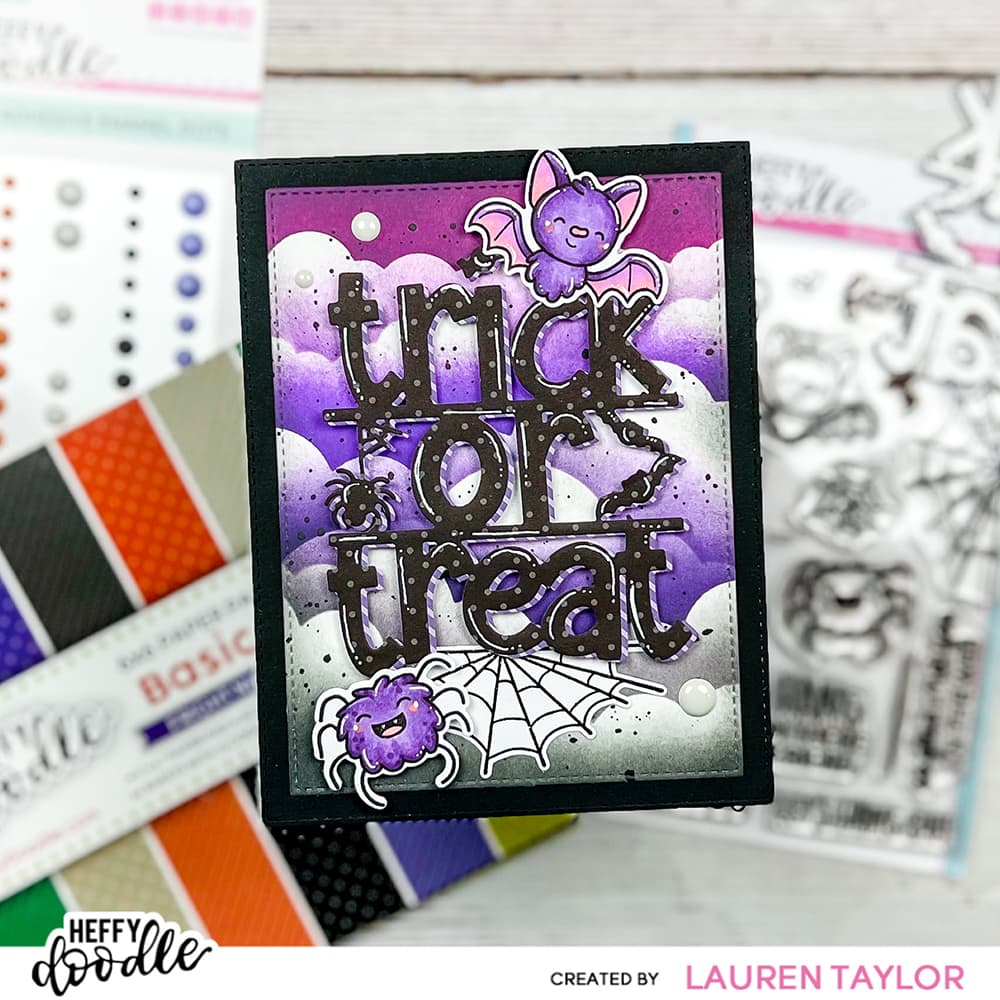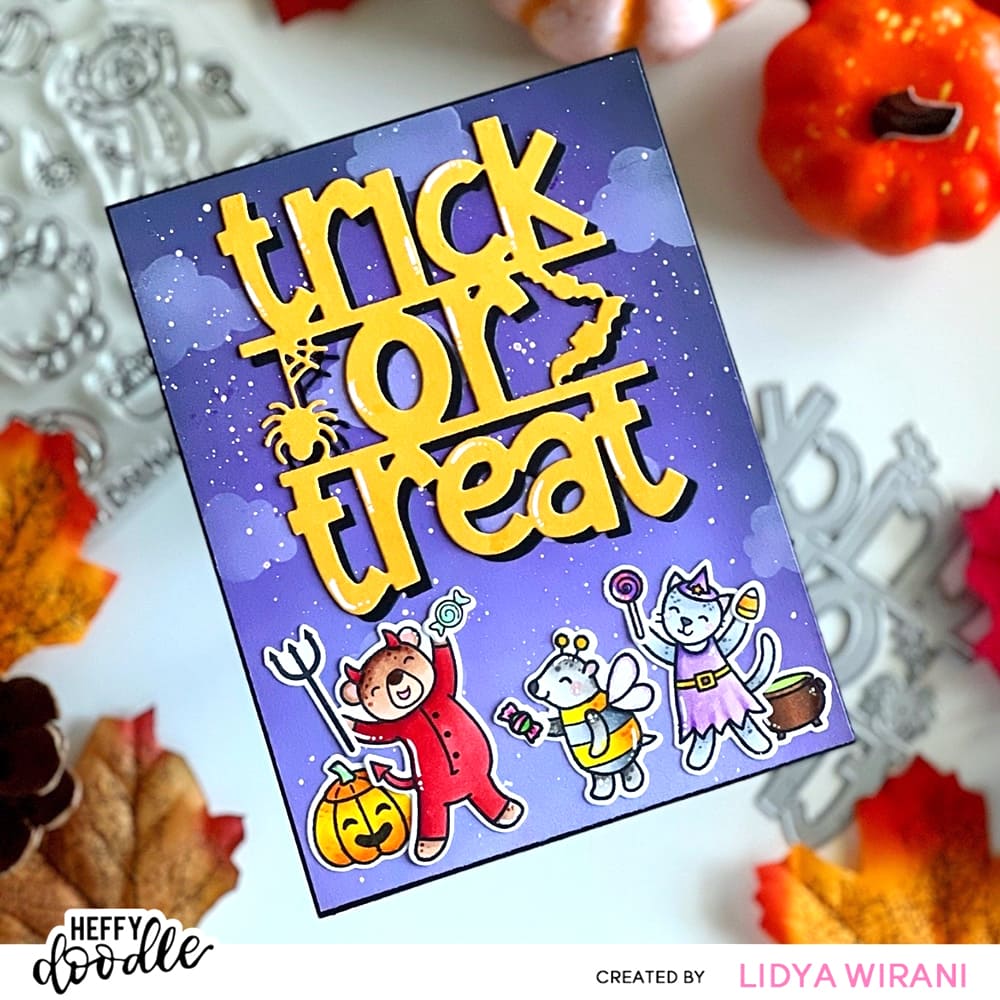 Make your Halloween sentiment a focal point with the Trick or Treat Jumbo Sentiment Die. This phrase in fun, chunky block font is perfectly sized to work with A2 cards, A6 cards and Slimline cards. Works great with our Heffy Doodle Patterned Paper.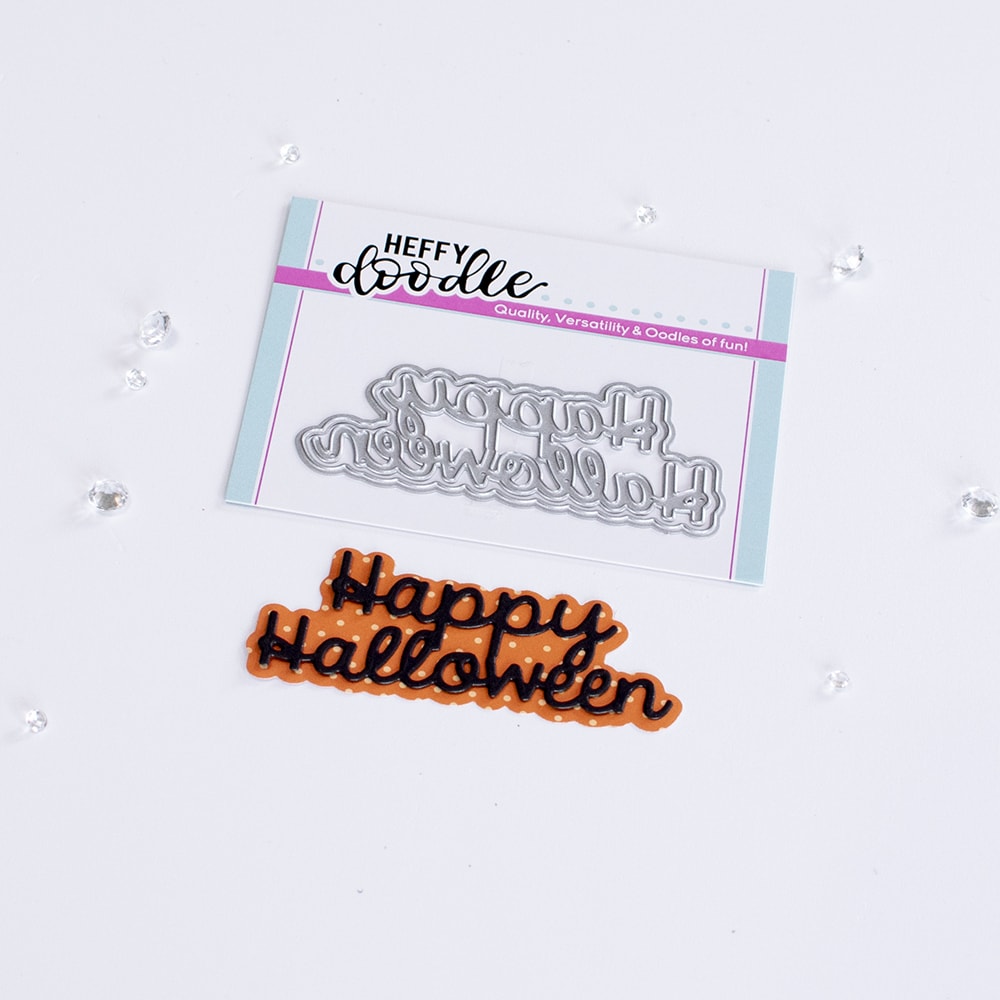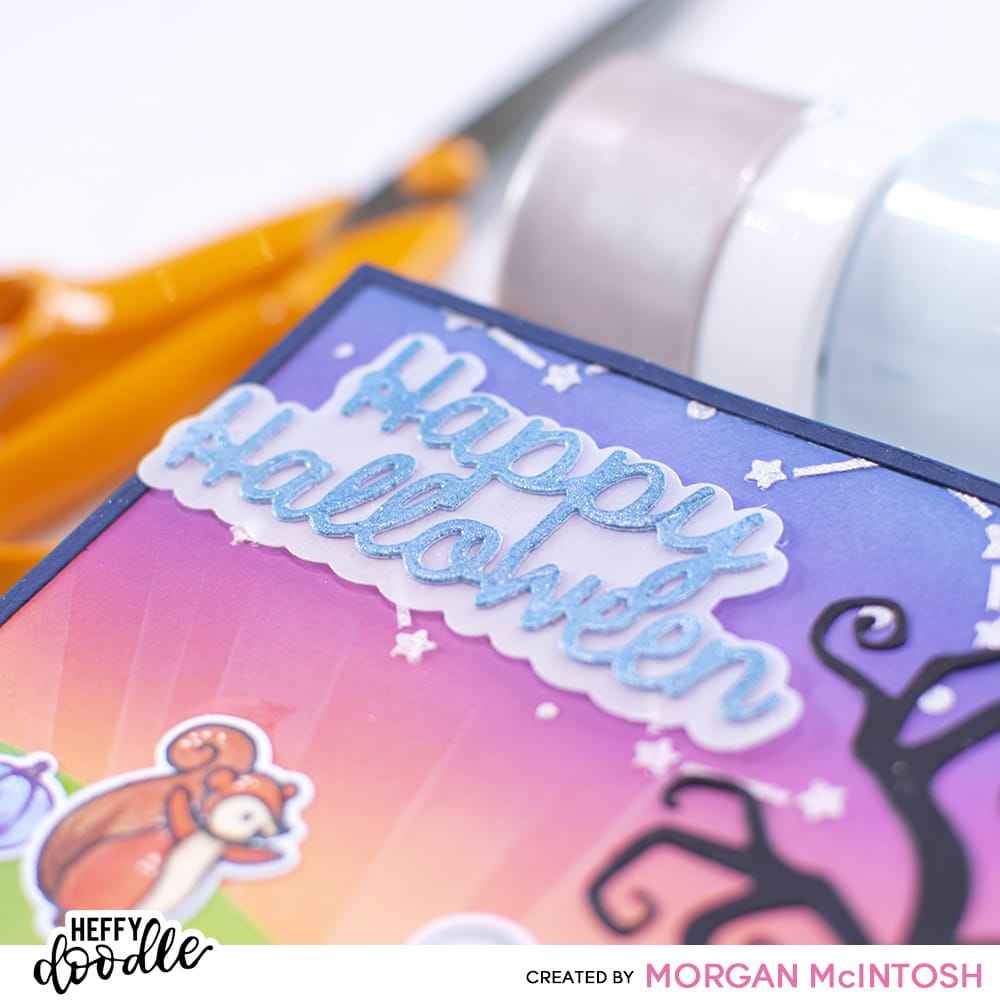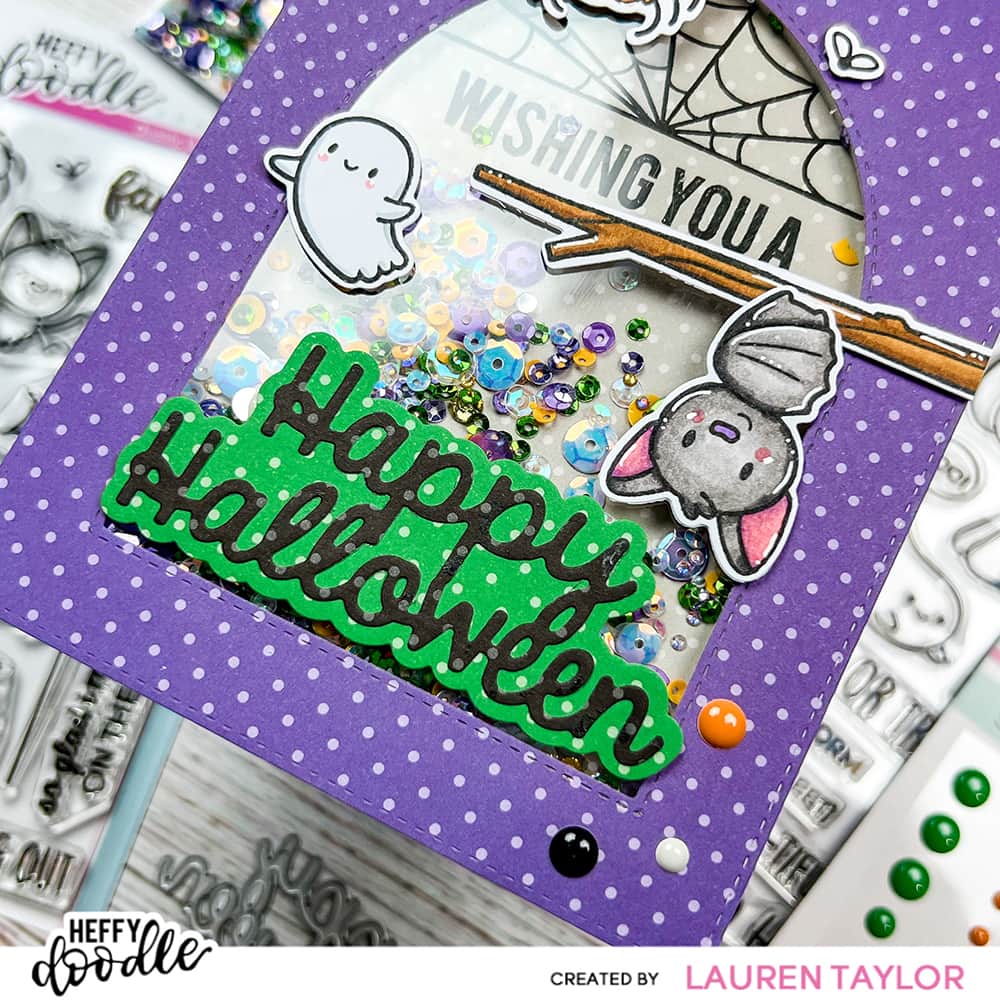 The Happy Halloween Shadow Heffy Cuts Die gives you a spooky sentiment in a script font style, in addition to a matching outline die to create a shadow matte layer. Cut the die apart to use the letters or words individually – you can really get creative here! It's also a fun die set to use with glitter pastes, foil and patterned paper!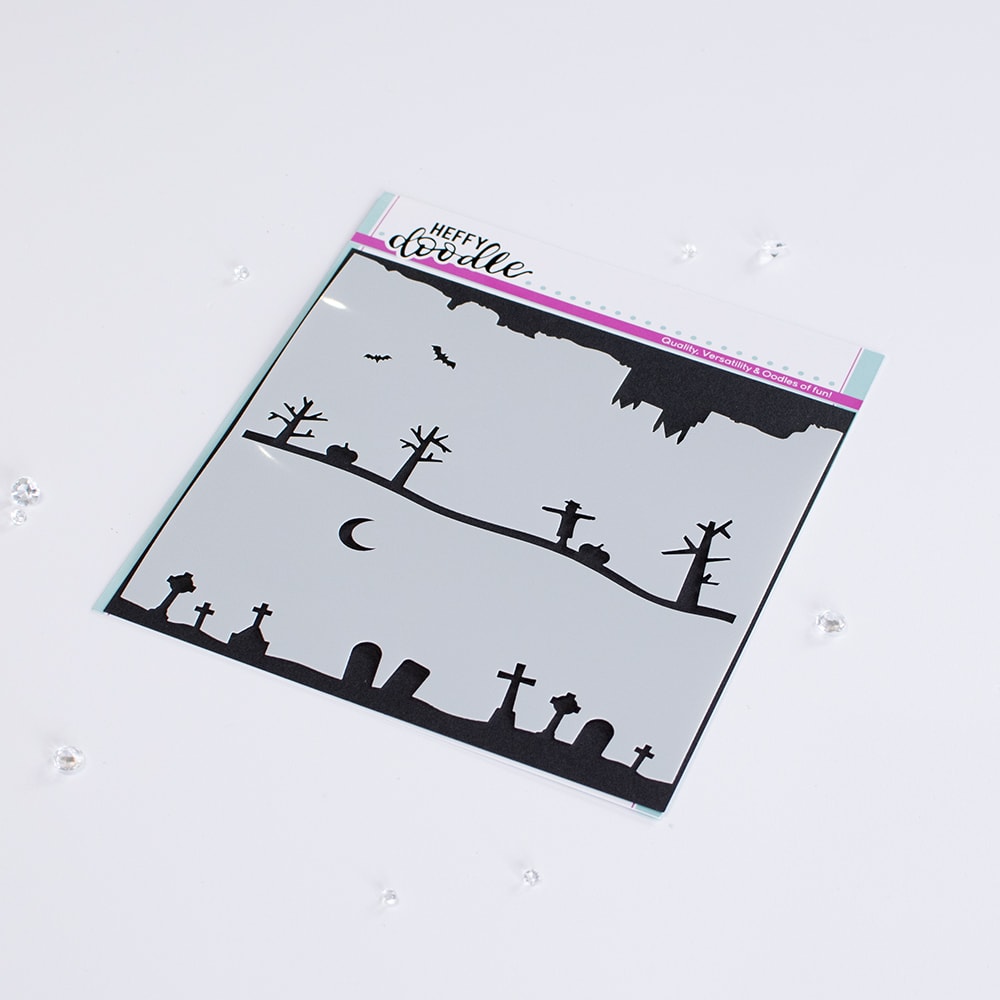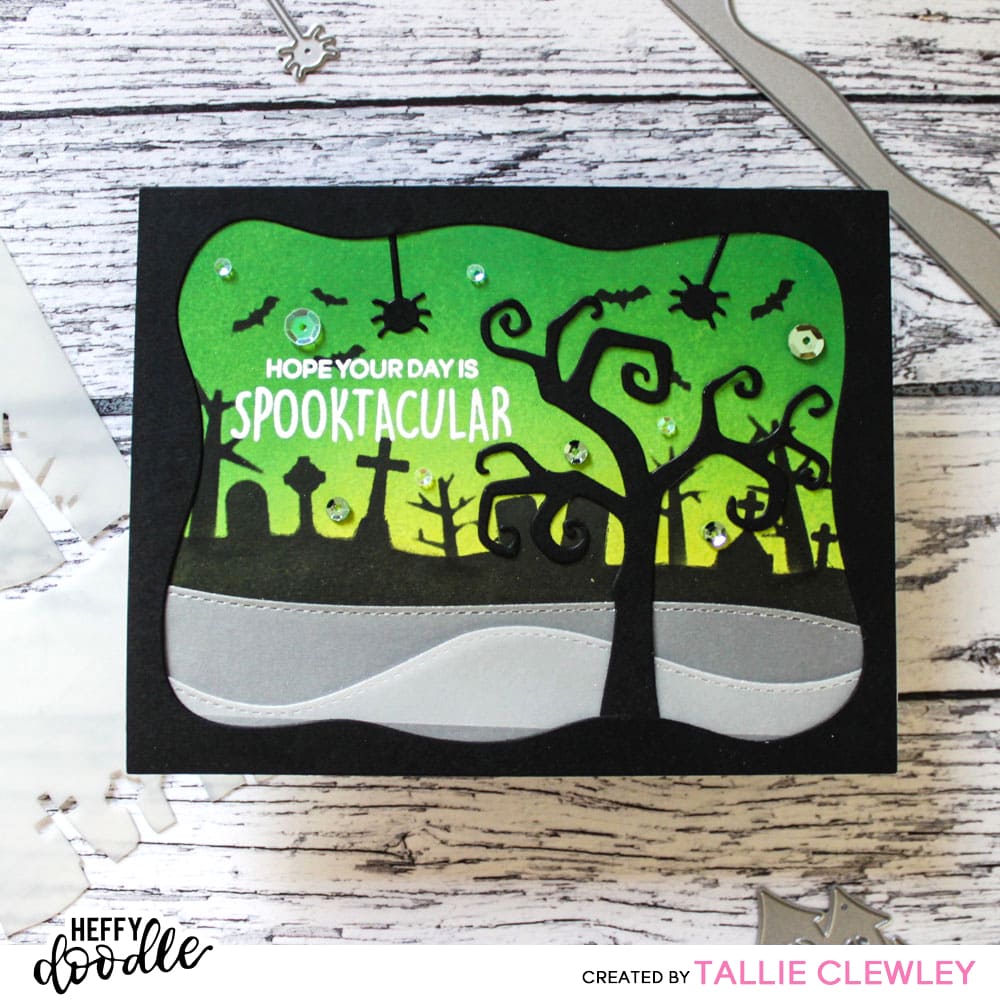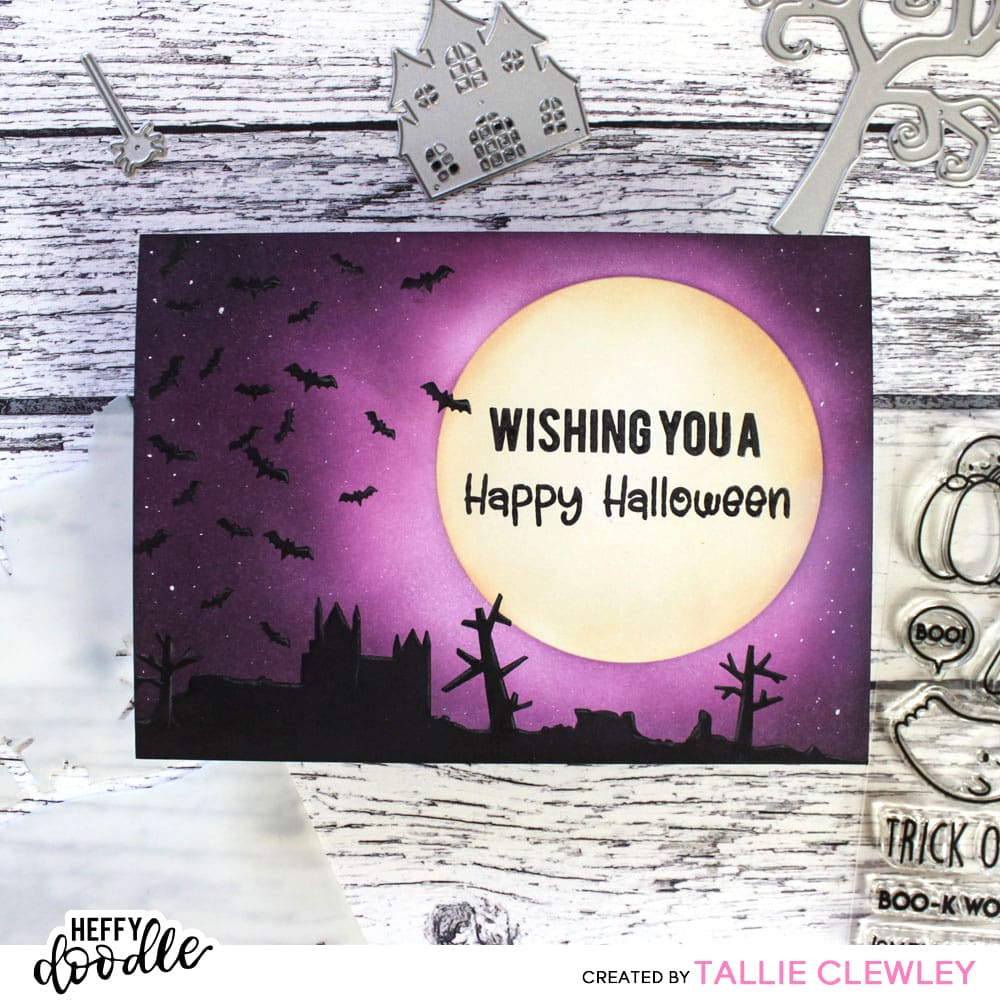 The Sleepy Hollow Stencil gives you so many options to build your ideal Halloween background! With three different landscapes, you can use them separately or layer them together to create the scene of your spooky dreams. Ink up in black to create jaw-dropping silhouettes or layer with different colours to get crafty with a sunrise or sunset look.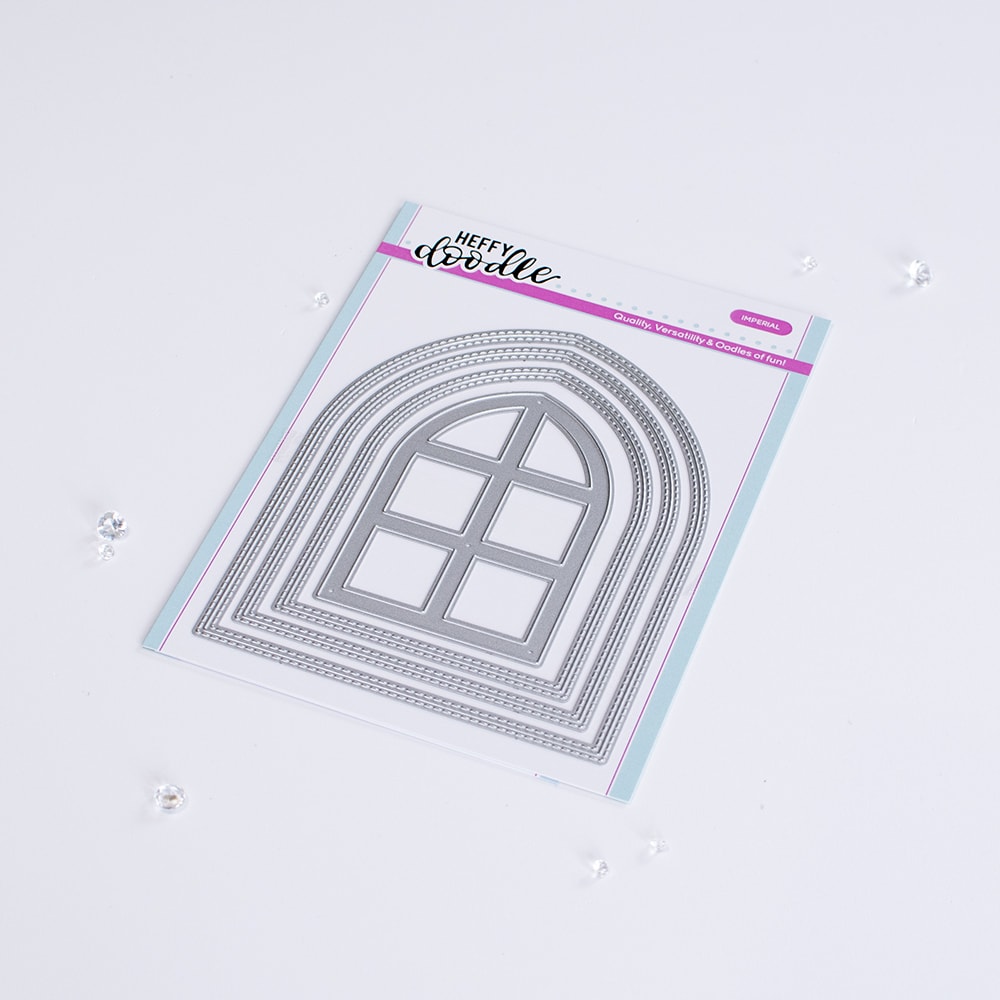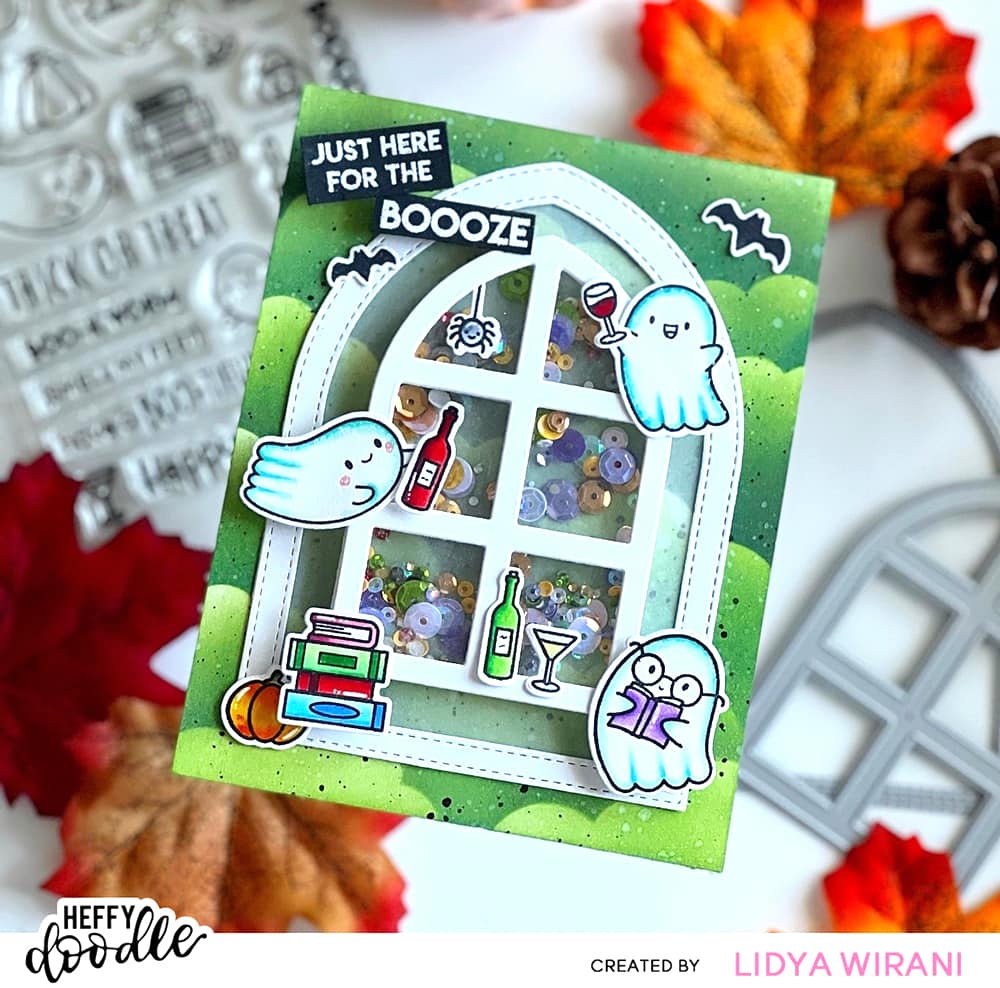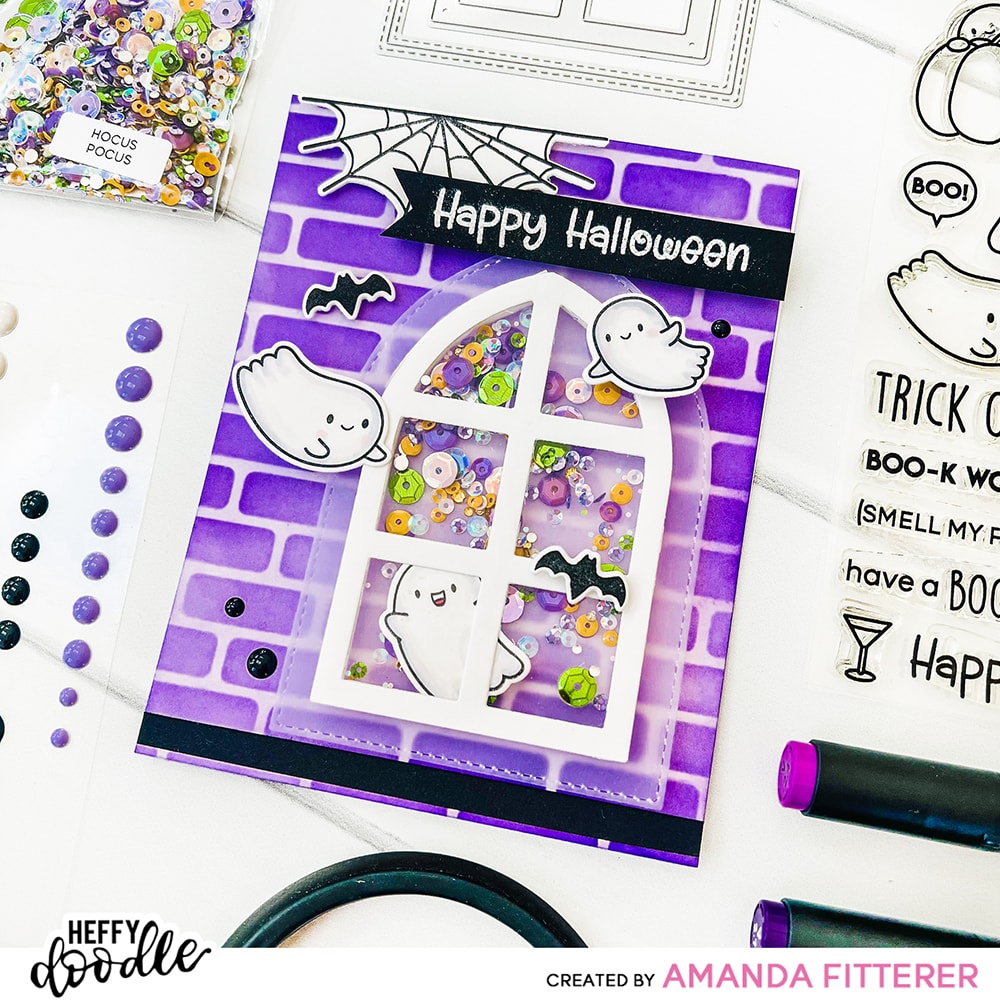 You guys love our Wonderful Windows stencil, so we thought, hmmm, maybe we should create some window-style dies too. And so we're delighted to introduce the Cathedral Window Dies. Create some fun frames and apertures with these 4 arch-shaped dies. Perfect for your lil Ghoulfriends to explore, and to create shaker cards with!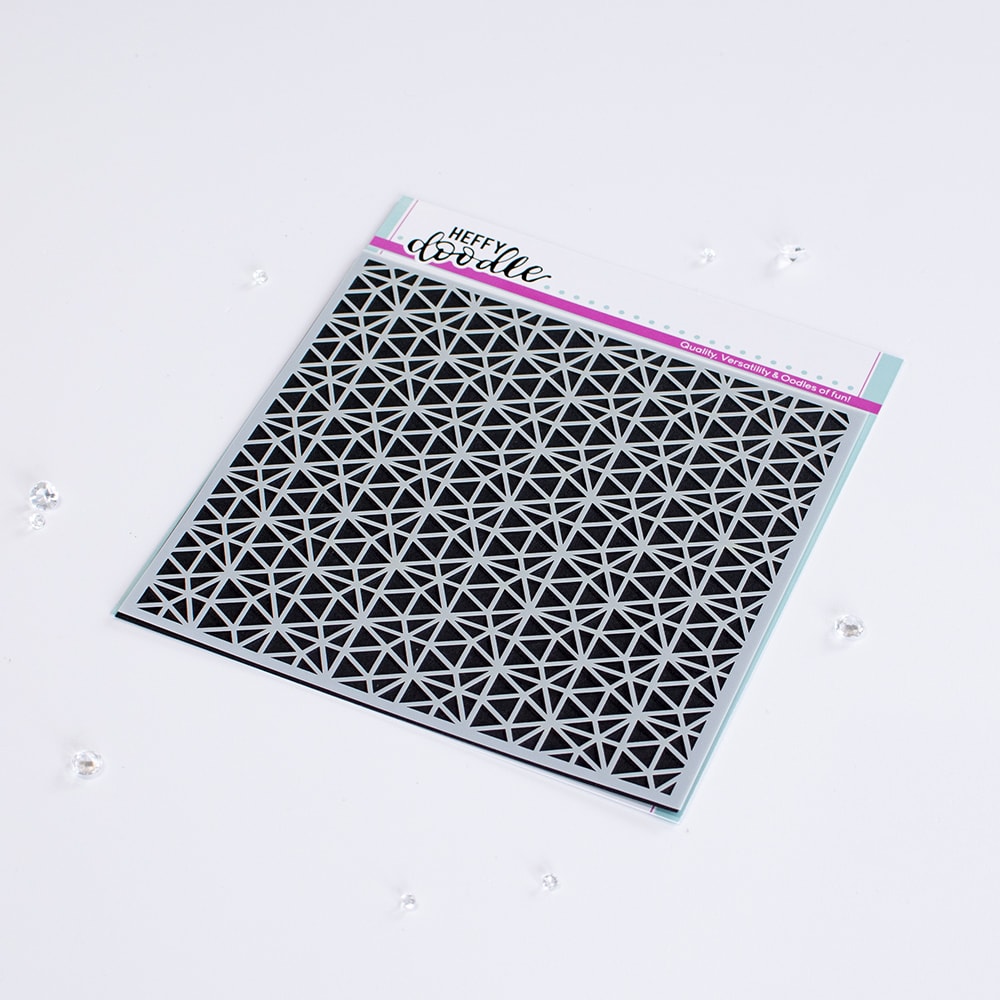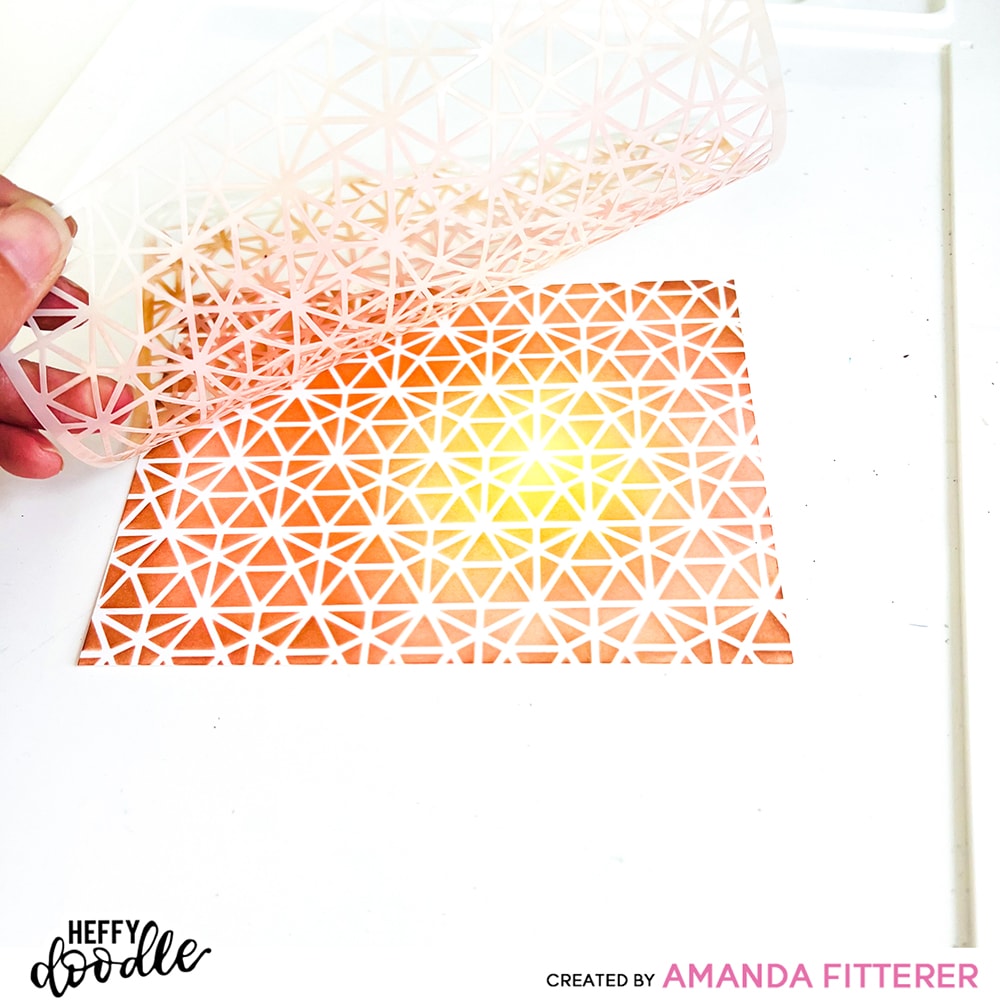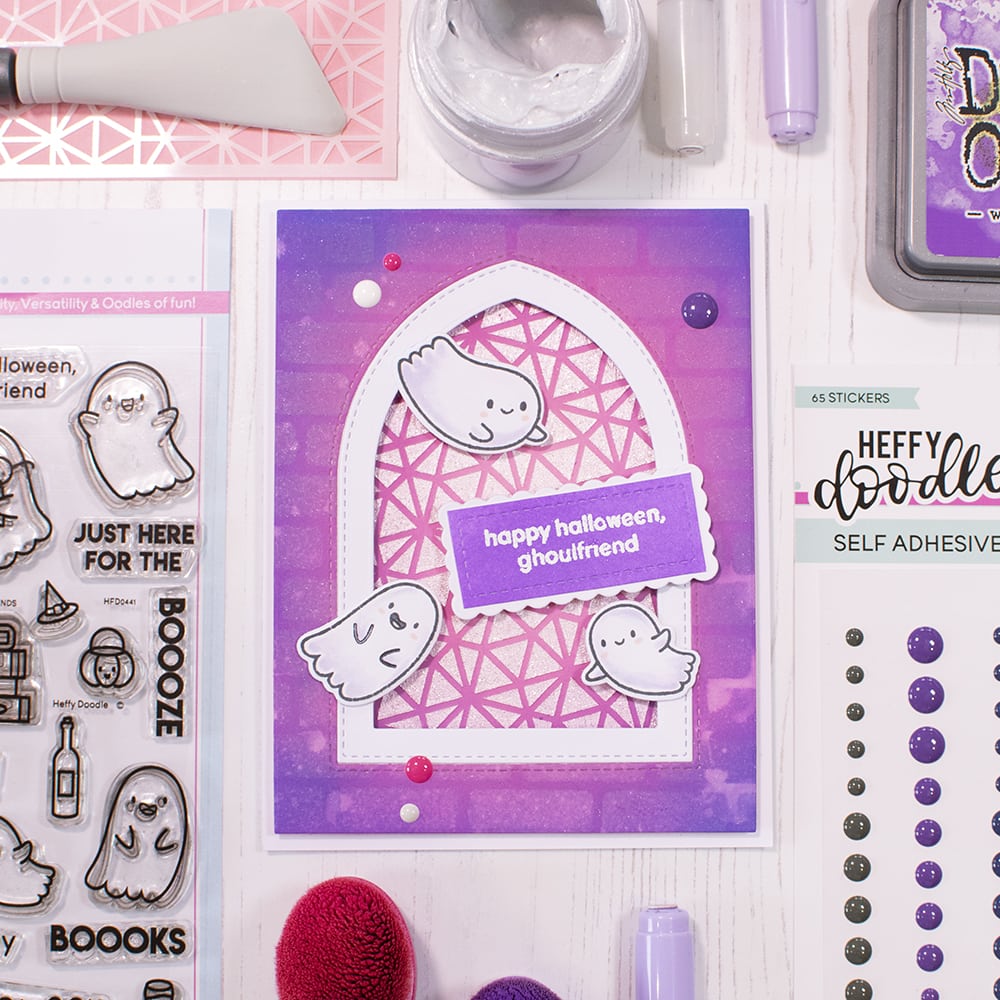 What goes well with window dies? A stencil to create a beautiful stained glass effect! We think the Notre Dame Stencil has such a pleasing geometric pattern it works well as a companion to the Cathedral Windows Dies or it creates a stunning patterned element all of its own.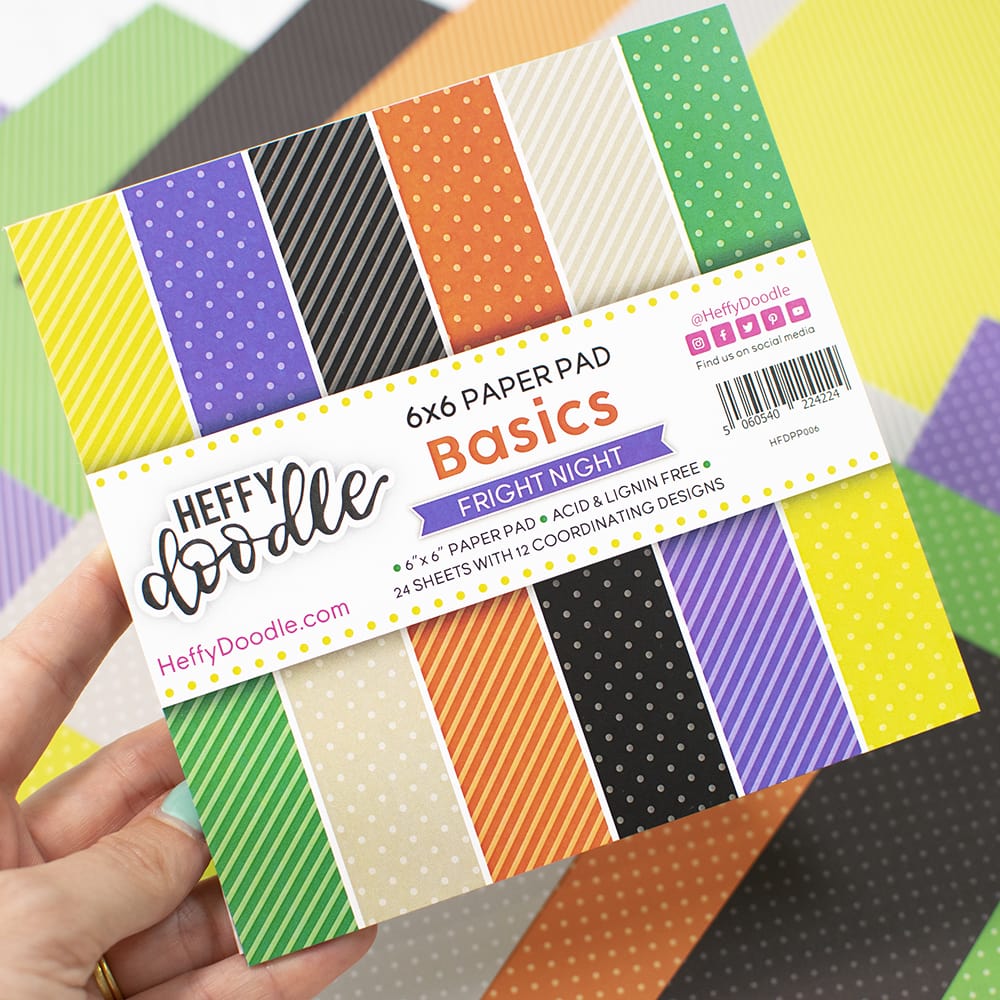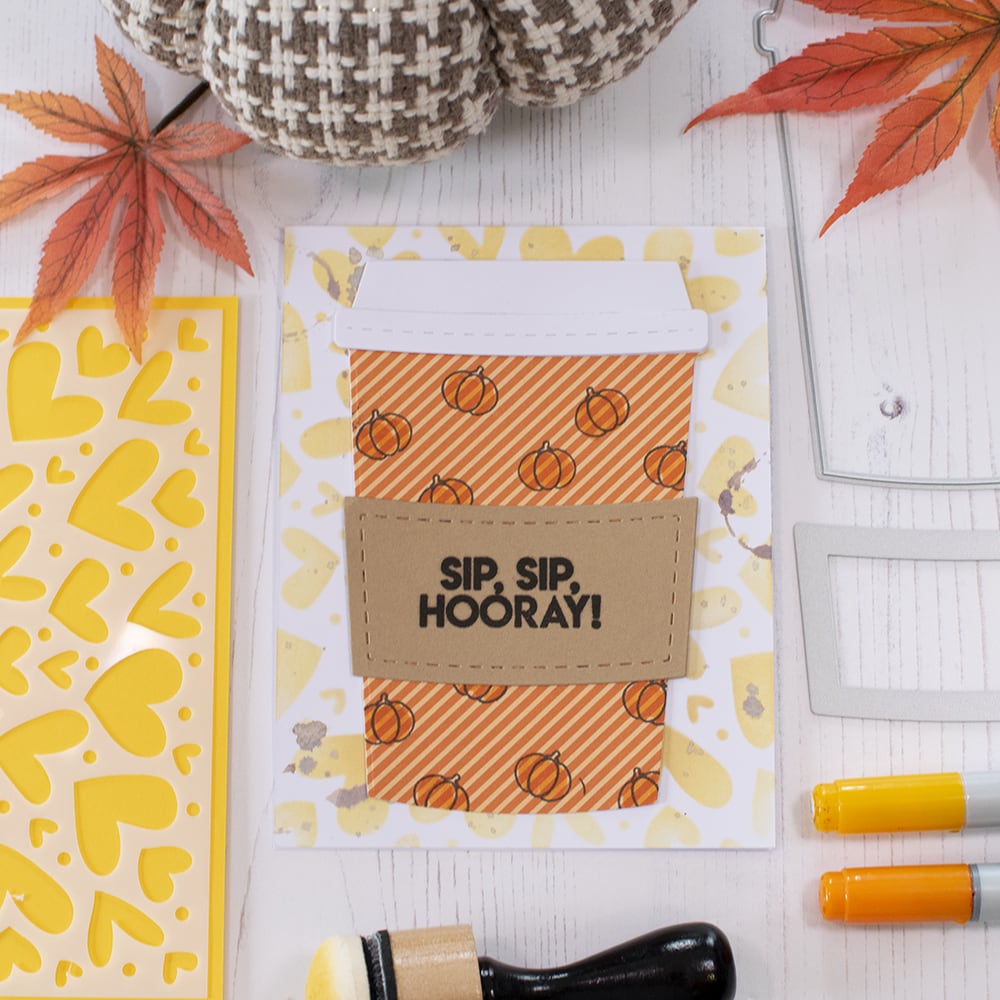 Here we have the Fright Night Patterned Paper Pad. These paper pads have been specifically designed to perfectly coordinate with the range of colours in the Heffy Doodle Cardstock collection. This set is part of our Basics collection which includes a range of papers with dots and stripe designs in a tone-on-tone finish. Colours in Fright Night include marmalade orange, mowed lawn green, light creamy grey, black, and orchid purple. This pad offers great die-cutting and paper piecing fun with a funky selection of colours!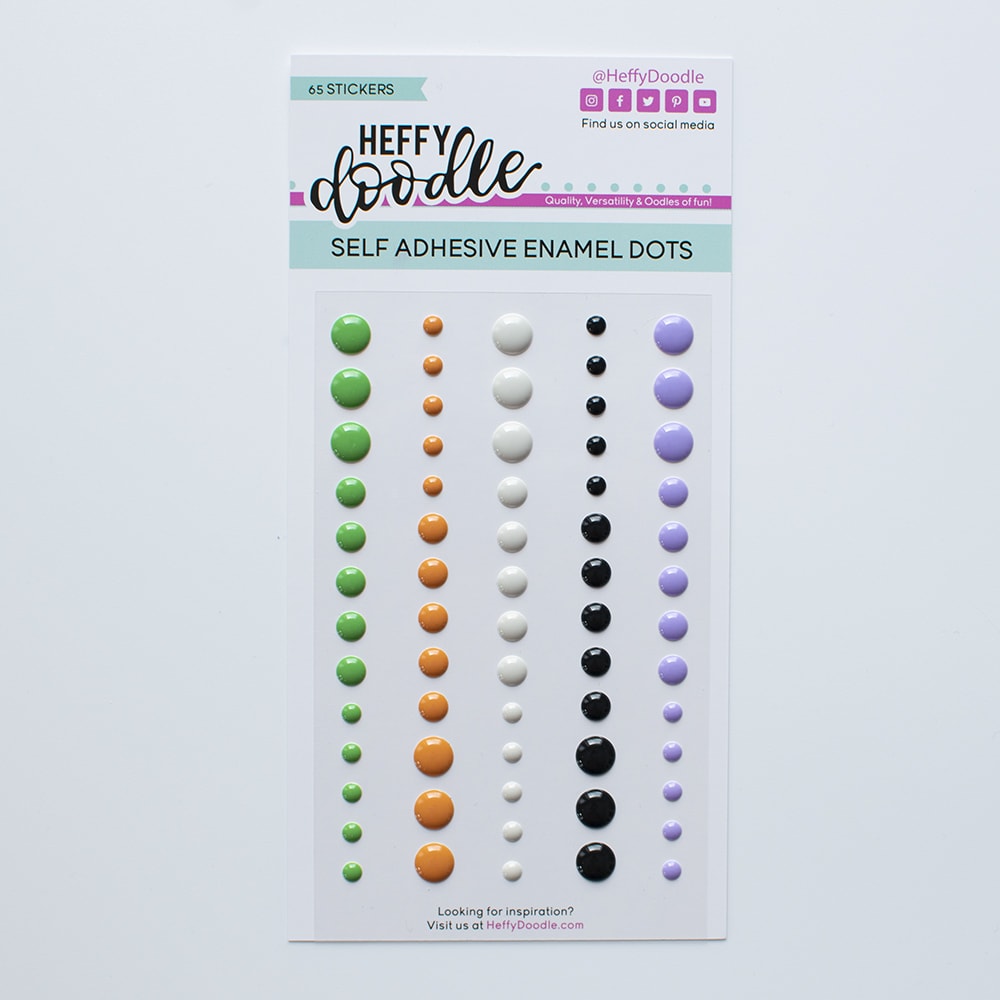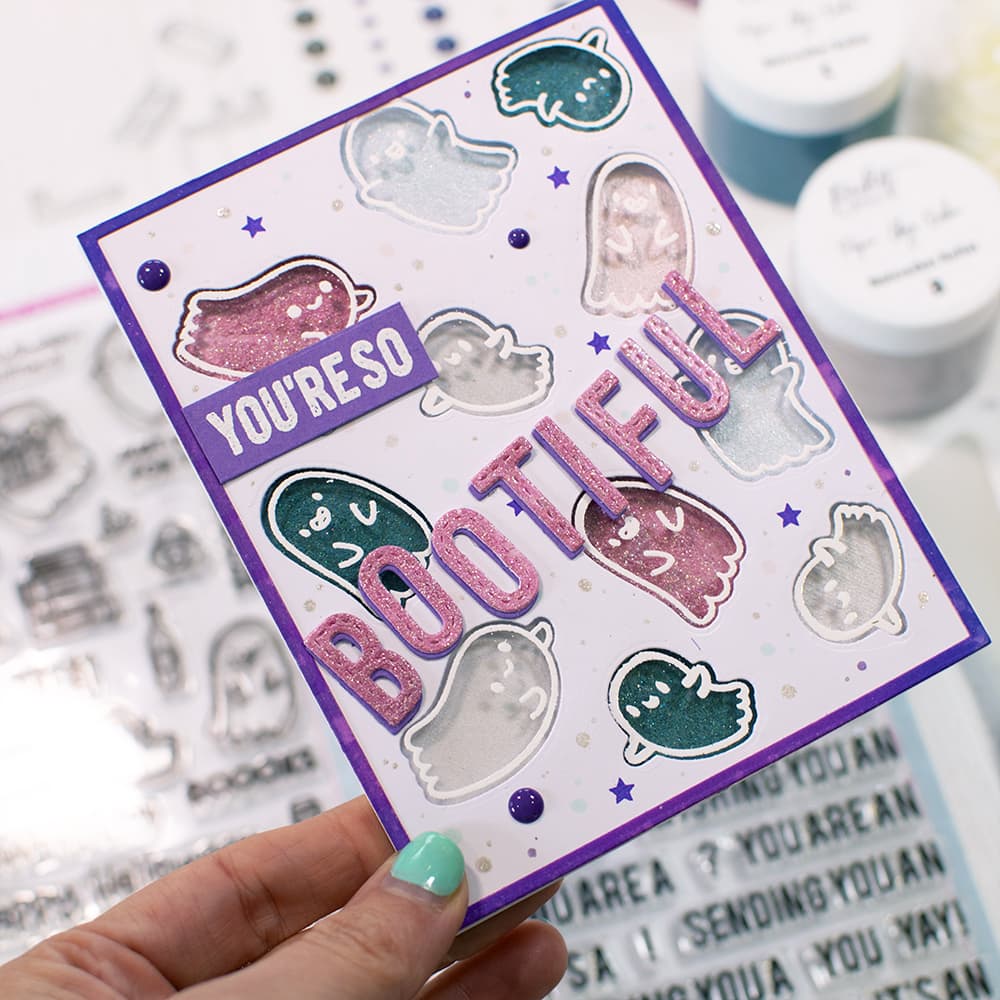 And what goes well with patterned paper? Enamel dots! As we continue to expand our range of colours in our dots, Fright Night finds its home in this release. With 5 different colours and a range of sizes, these enamel dots make embellishing your Fall-themed projects a breeze!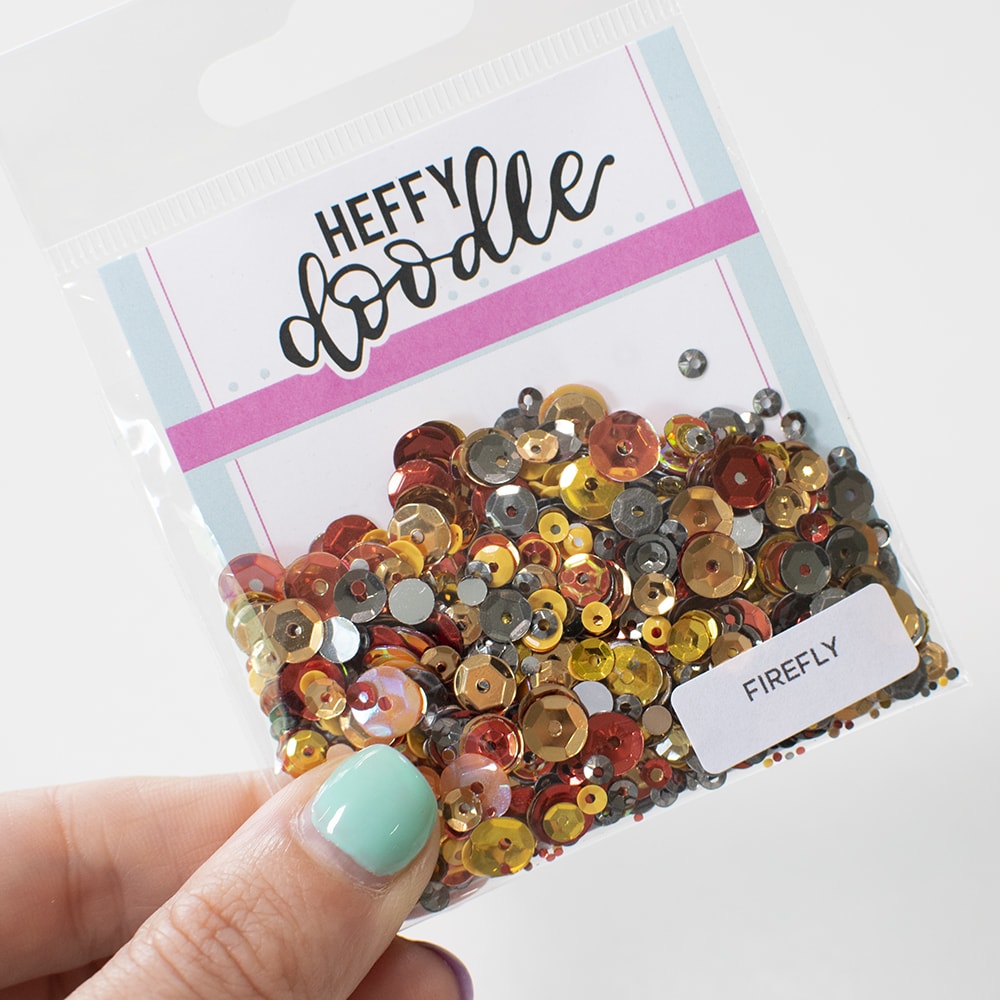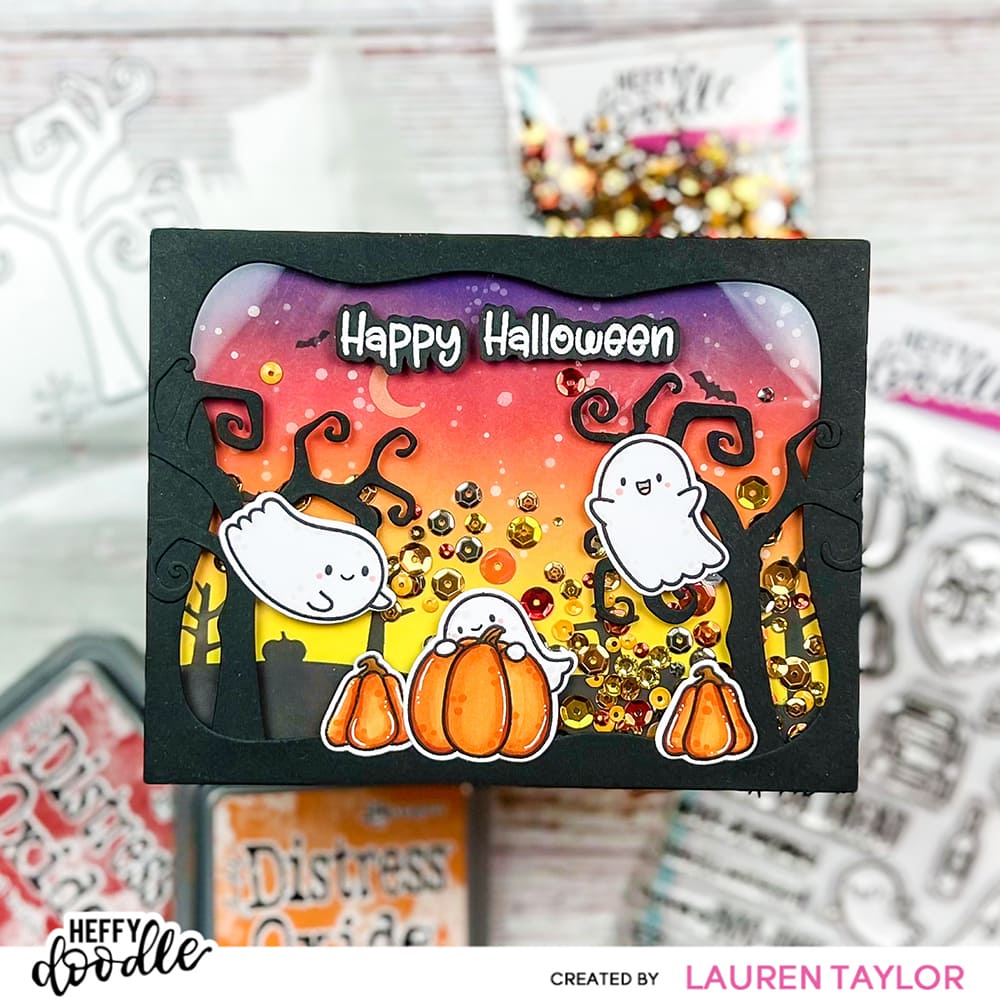 Think of crisp toffee apples, and warm smokey bonfires, and what do you get? It's the Firefly Sparkle Mix. representing the stunning reds, yellows, and oranges the leaves turn in Fall, the Firefly Sparkle Mix is full of sparkle with warm tones, ready to take your crafty projects to the next level!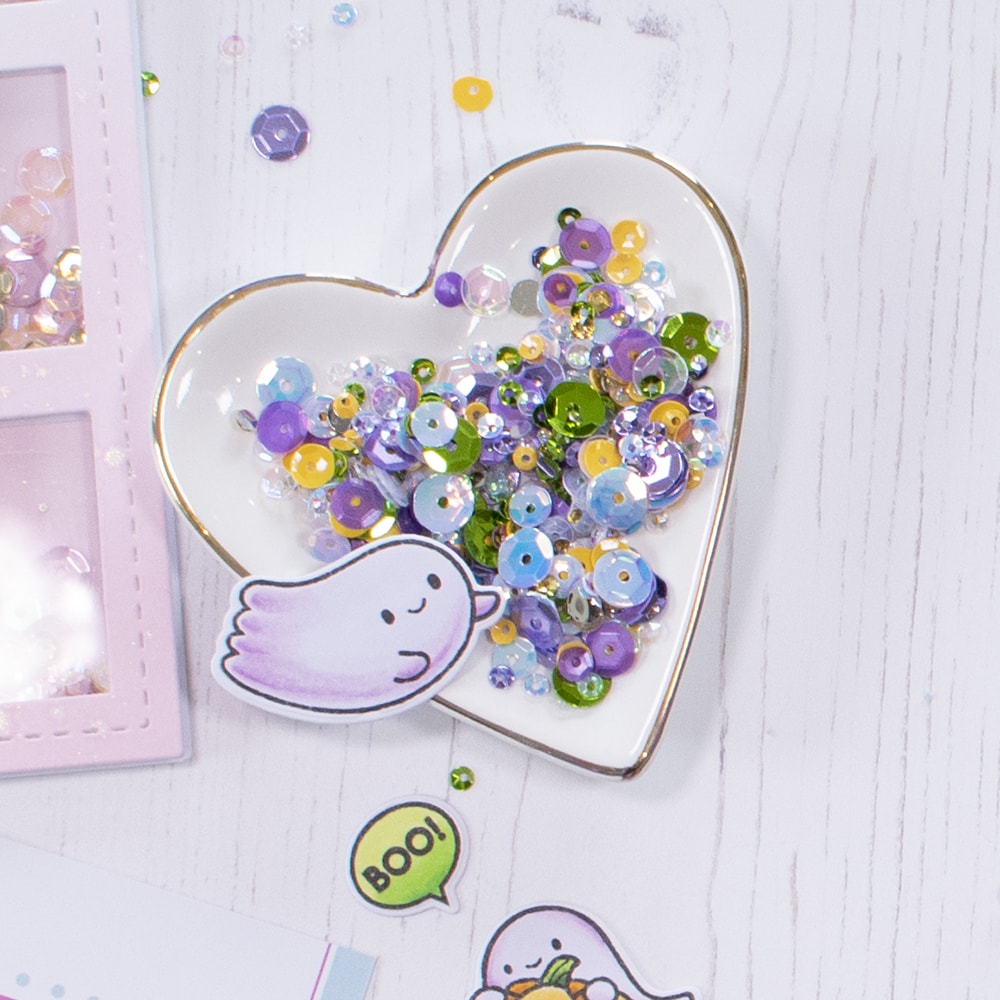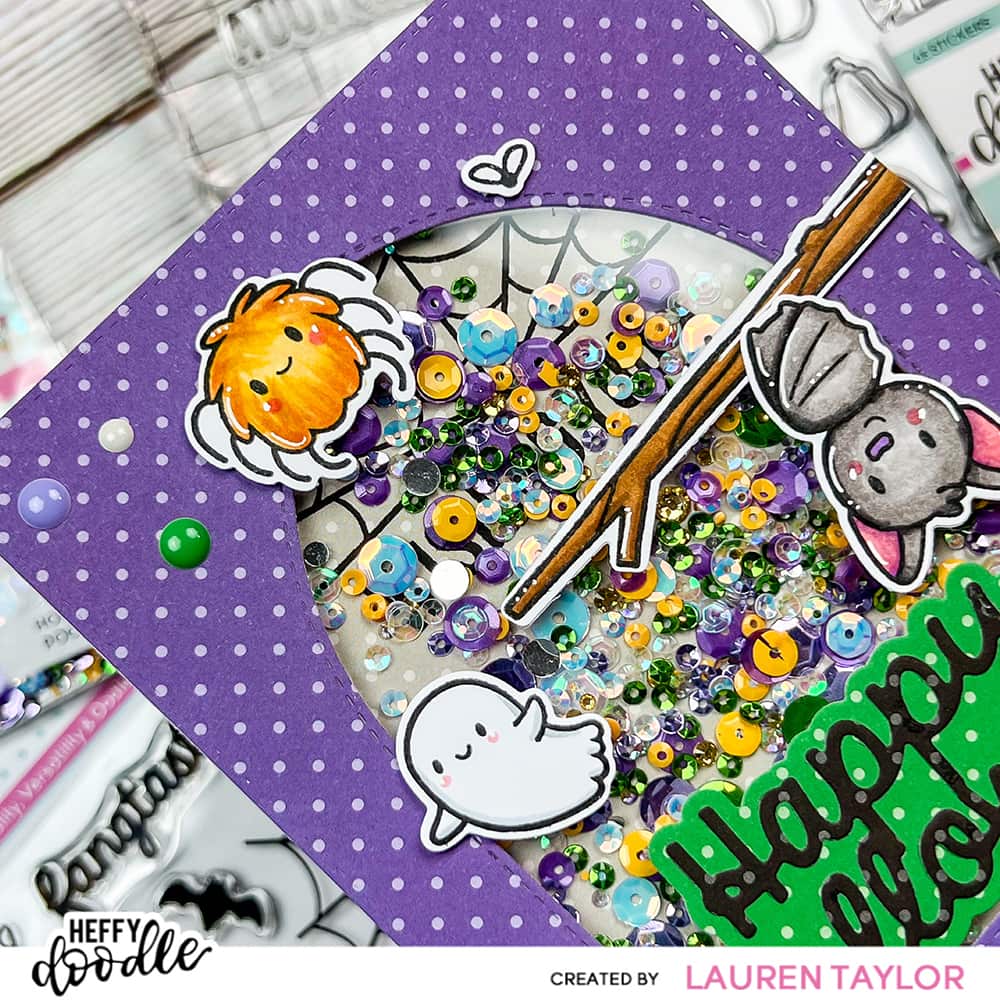 It would be a little bit wrong not to pay tribute to a certain three sisters as we enter the spooky season… so we decided the best way to get some magic into our craft projects was with another new Sparkle Mix. The Hocus Pocus Sparkle Mix will certainly put a spell on you, with its mixture of iridescent sequins, metallic purple sequins, metallic green sequins, sunflower yellow sequins, and some extra sparkly crystal gems!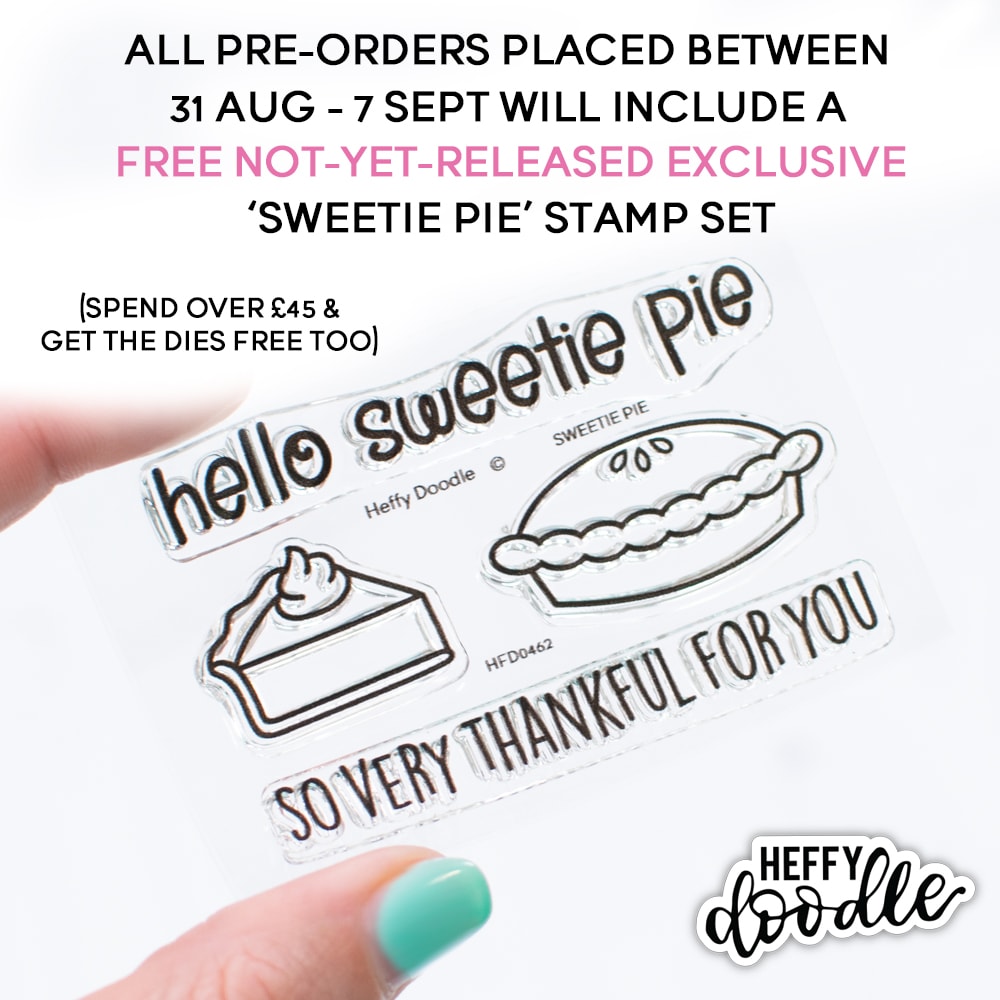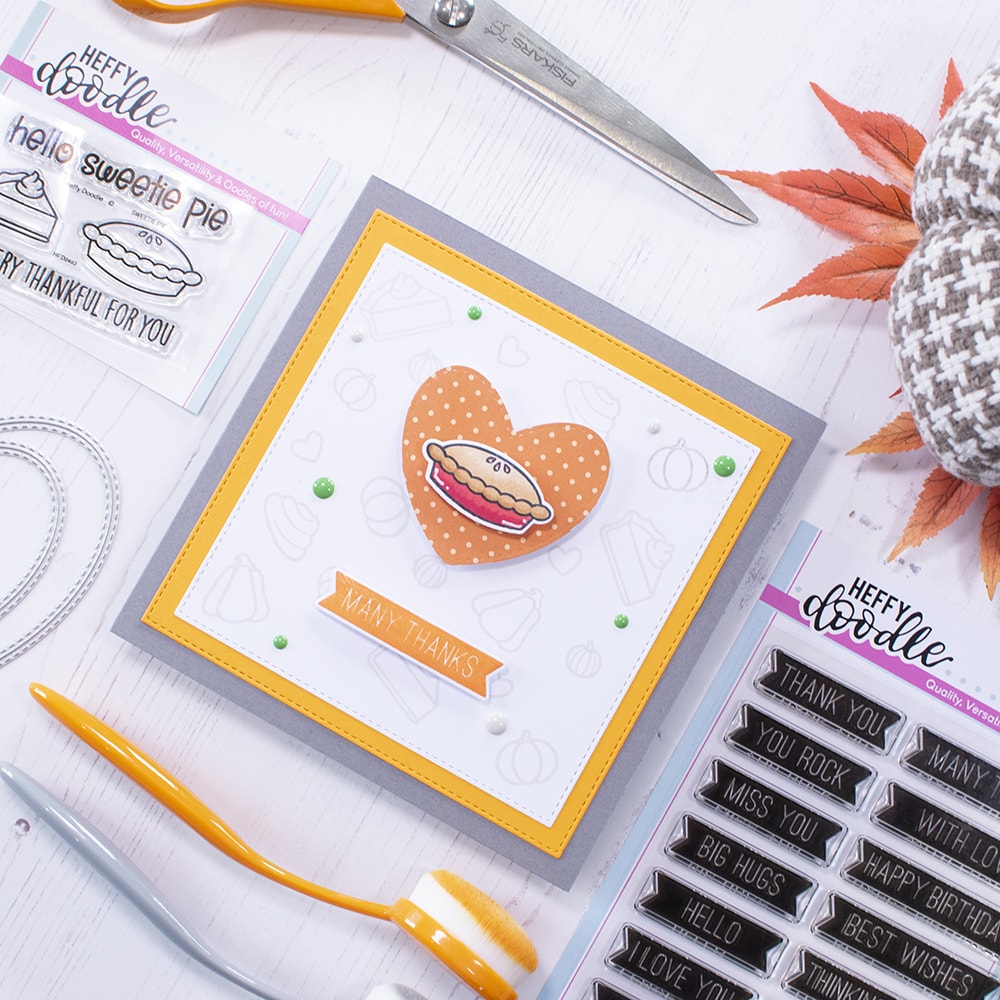 If you're excited by all the craft goodies you've seen so far, you'll be over the moon to know that we have even more to share with you tomorrow! But for now, we'll leave you with this super cute Sweetie Pie stamp set that will come with your pre-order, should you choose to place one! It's as easy as that to get this stamp set totally free! Pre-orders open on the 31st of August so don't worry you won't have to wait too long.
For even more teasers in the meantime, do check out the work of our amazing Design Team over on Instagram and be sure to hop along in the Picket Fence Studios and Heffy Doodle Instagram hop; this is day 2 of the hop so you can check out the starting point at 2 pm BST/9 am EDT over on the Picket Fence Studios Instagram, and if you wish to catch up with yesterday's hop stops, check out the starting post on the Heffy Doodle Instagram.