October 11, 2022
Let's Hang Out With Alberto!
Hello Crafty Friends!
It's Alberto here and I'm super excited to be back on the Heffy Doodle blog to share with you another colouring guide! 🦇💜
For today's colouring, I've decided to use the new amazing release! This stamp set is called "Let's Hang Out" and it includes a lot of cute bats and spiders!
I've decided to do a little colouring tutorial on how I colour purple bats! Purple is a pretty hard colour to use and this is one of my favourite purple Copic marker colour combos.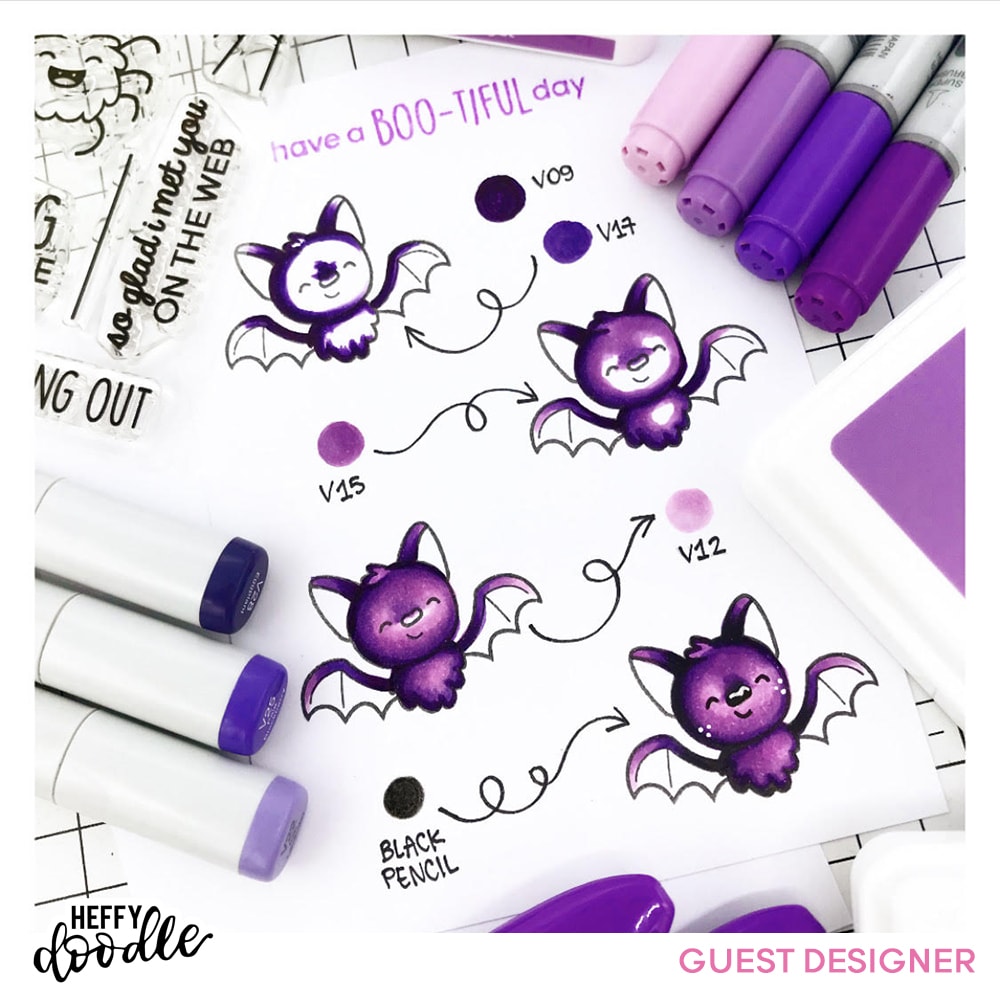 Of course, I've also used the black pencil and white gel pen to add shadows and highlights!
I can't wait to colour more of these adorable little bats and make a full colouring! And paired with the amazing sentiments in the stamp set they can be used all year round!💜🦇
I hope you'll like it!
Wishing you a creative day,
Alberto