September 12, 2023
It's Day 2 of Sneak Peeks!

Hey Heffy Doodlers! Are you ready for Day 2 of Sneak Peeks!? We are so excited to share more products with you today! If you missed Day 1, you can view it here.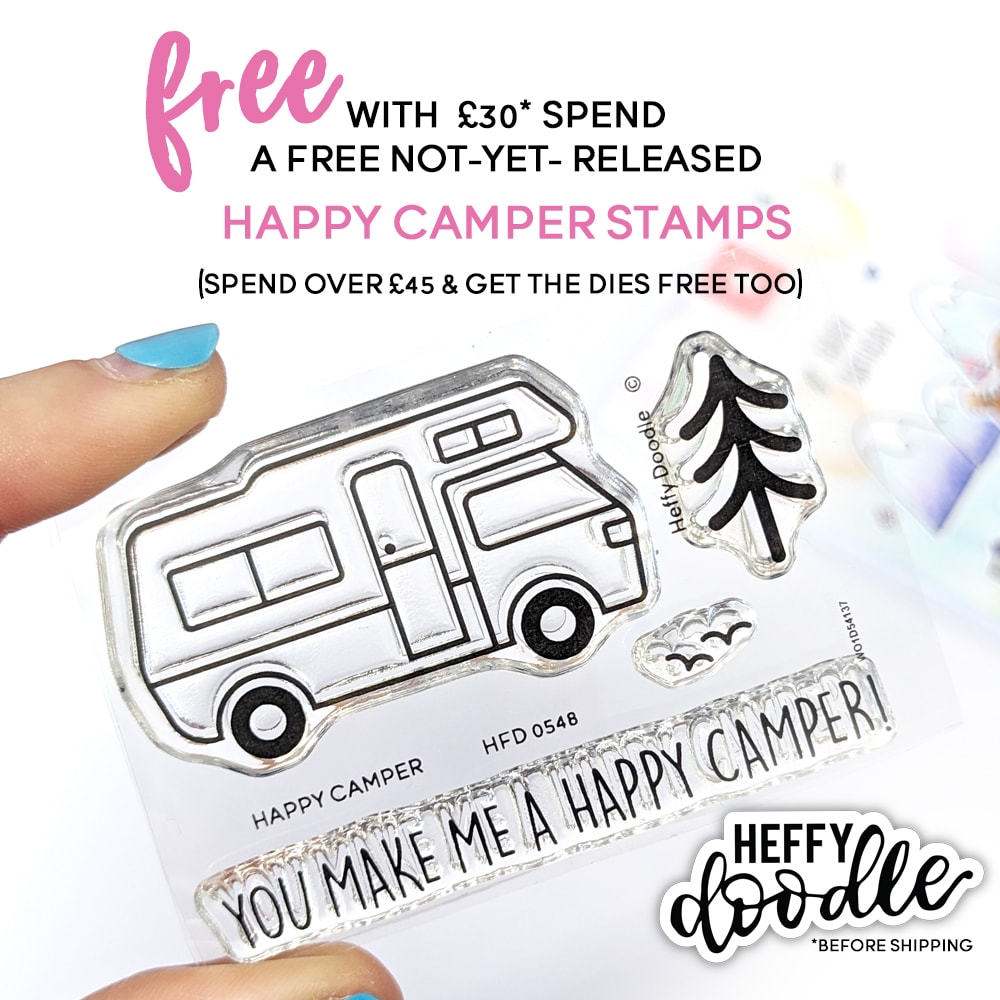 First, let me tell you that pre-orders open on Monday, 18th September 2023, and as always we have a super cute freebie for every pre-order placed! For our 15th release, we have the very versatile and very cute Happy Camper 2 x 3 stamp set. And, if you spend over £45GBP (not including shipping), you'll get the coordinating dies for free too!
---
New Release Schedule:
We will have 4 days of Sneak Peeks with DIFFERENT products every day!
Then, we will have 4 days of Full Product Reveals where we show you the product image and some inspiration using those products!
Sep 11: Sneak Peek Day 1
Sep 12: Sneak Peek Day 2
Sep 13: Sneak Peek Day 3
Sep 14: Sneak Peek Day 4
Sep 15: Full Reveal Day 1
Sep 16: Full Reveal Day 2
Sep 17: Full Reveal Day 3
Sep 18: Full Reveal Day 4 – PRE-ORDERS OPEN only in the Heffy Doodle Shop!
Sep 25: Release Day
---
Now that we've shared that little bit of info .. let's get to the Sneak Peeks for today!
We know you love our critters, so let's start with something super exciting! Please let us introduce you to the Fangtastic Furballs stamp set! Now, these cuties will make some absolutely adorable Halloween cards, but they can really be used any time of year!
There's a poodle / doodle dog, a staffie dog, and more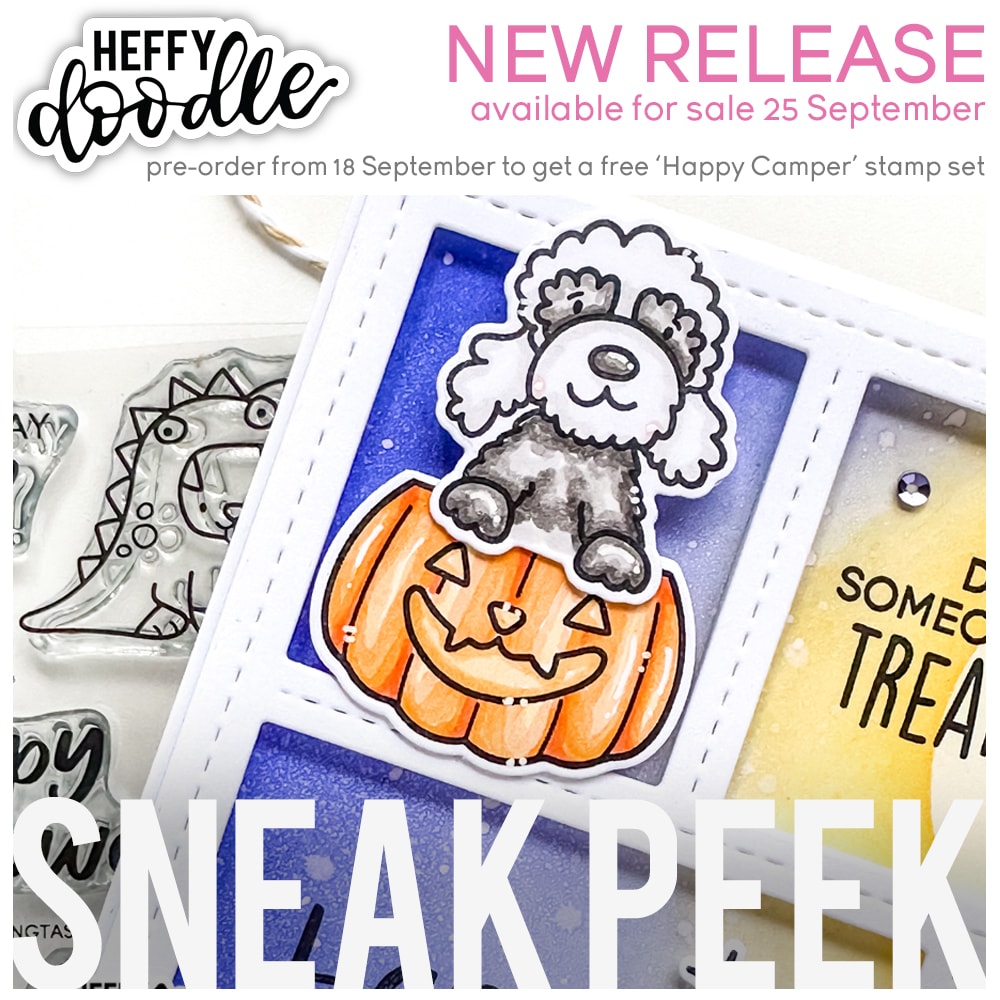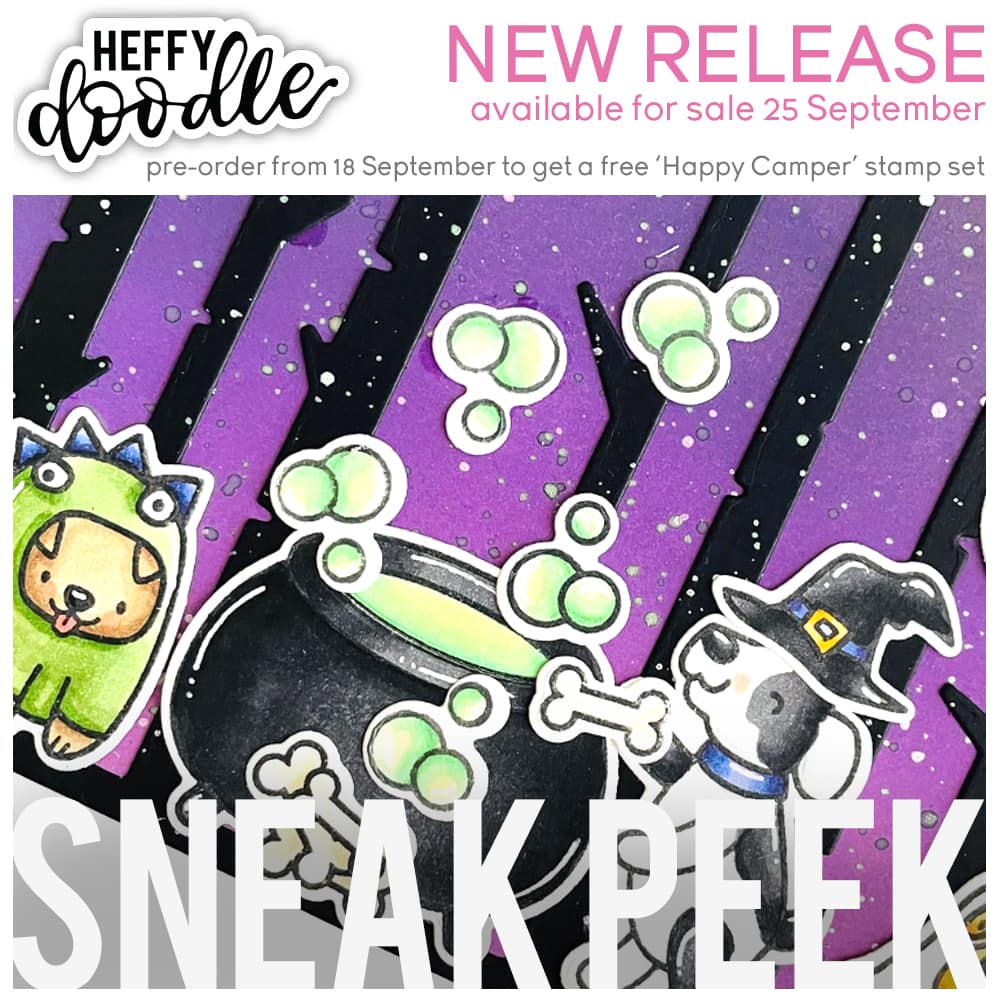 Well, if we're meeting new critters, we better sneak peek these super sweet Cozy Kitties with you! These little kitties will steal your heart! Wait until you see all the little scene-creating stamps that come with this set! You're going to love it!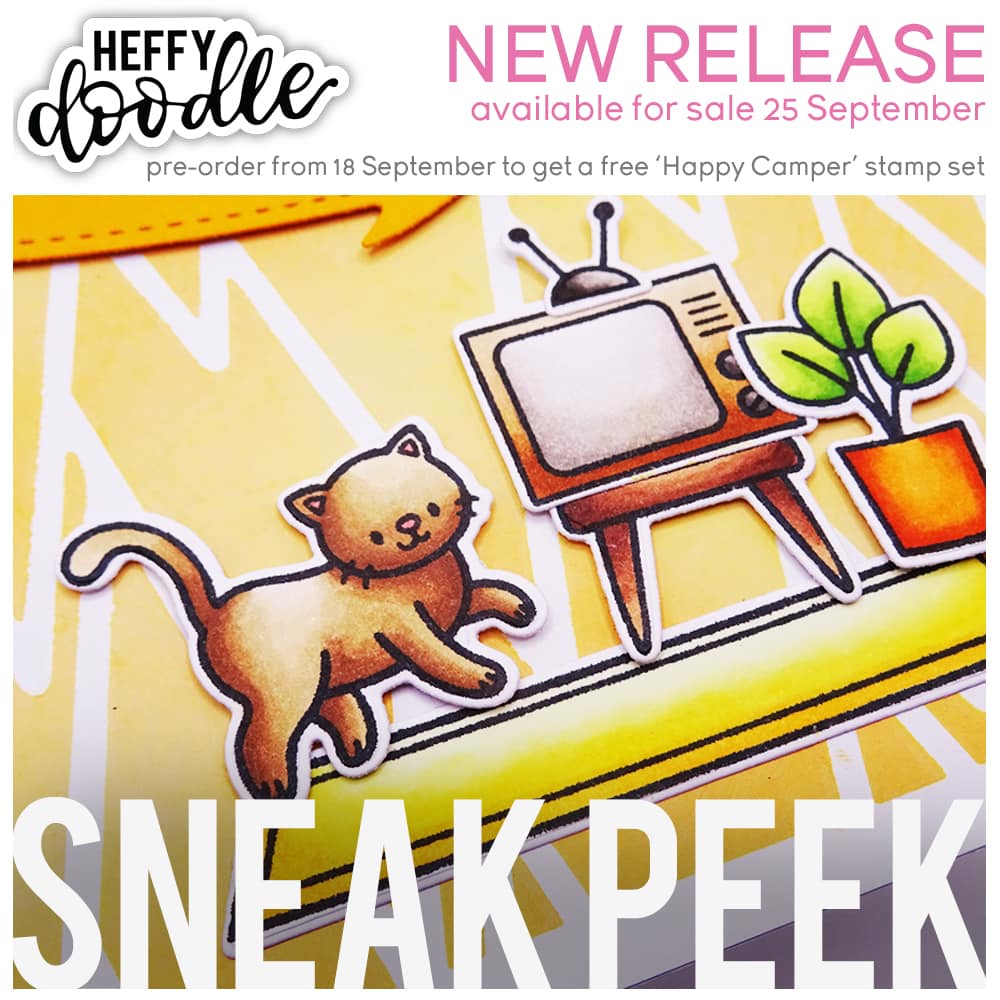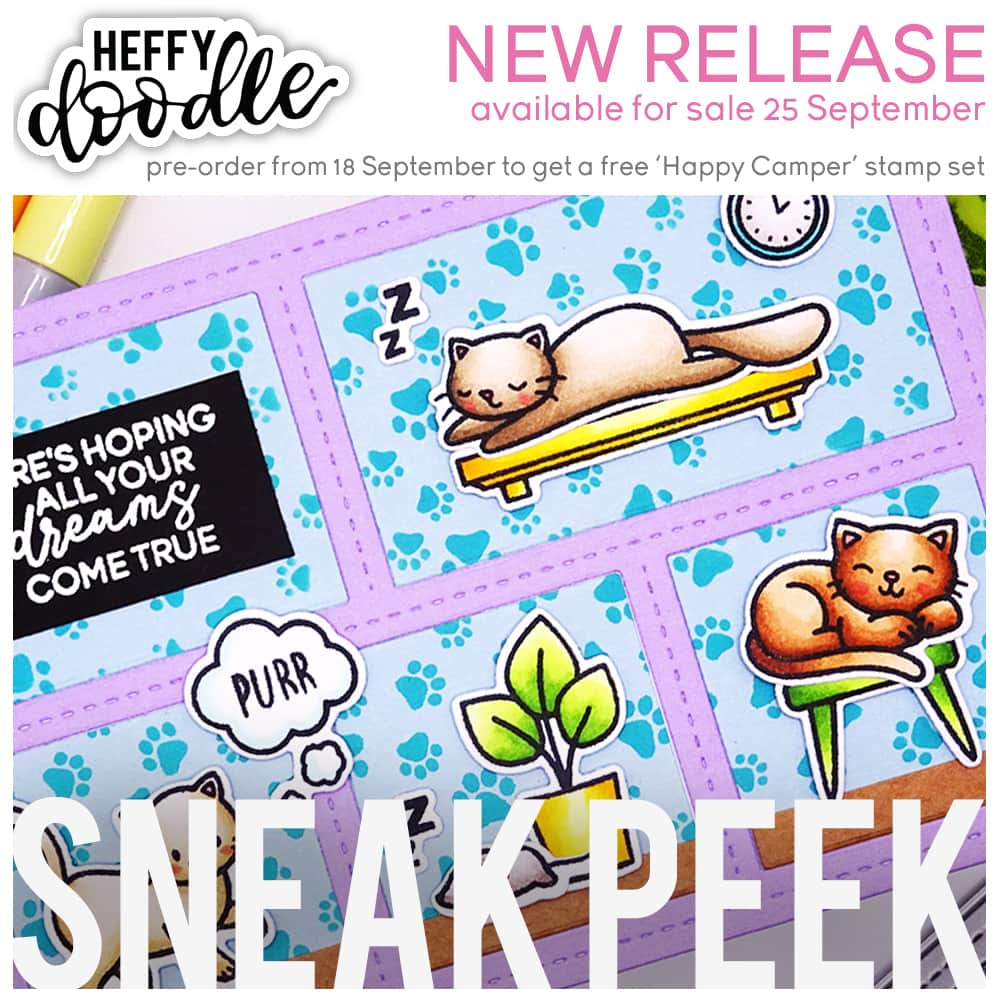 We definitely need some sentiments to go with our new pups and kitties, don't we?! We love puns here at Heffy Doodle, so we had to create a whole stamp of fun puns! Here's a sneak peek of the Furry Friend Sentiments stamp set!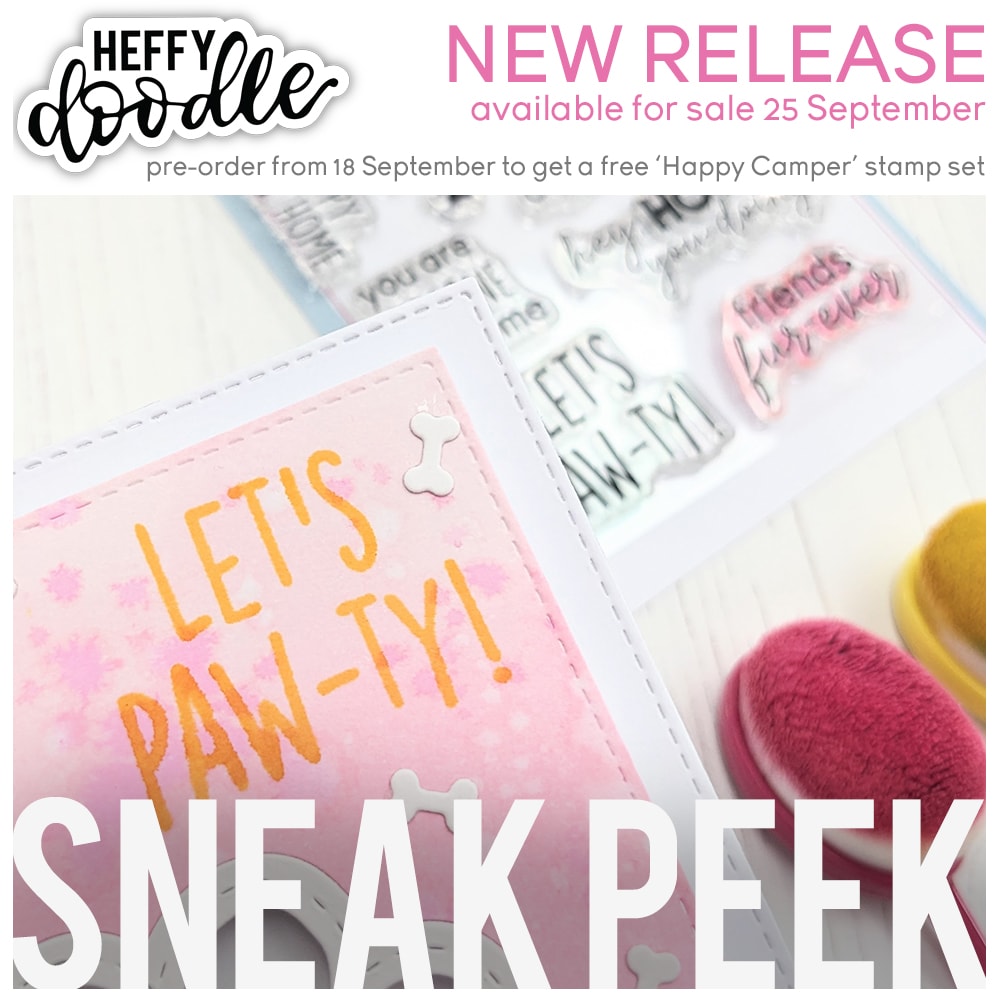 How about one more pet-themed product?! Check out this sneak peek of the new Paws of Love Stencil!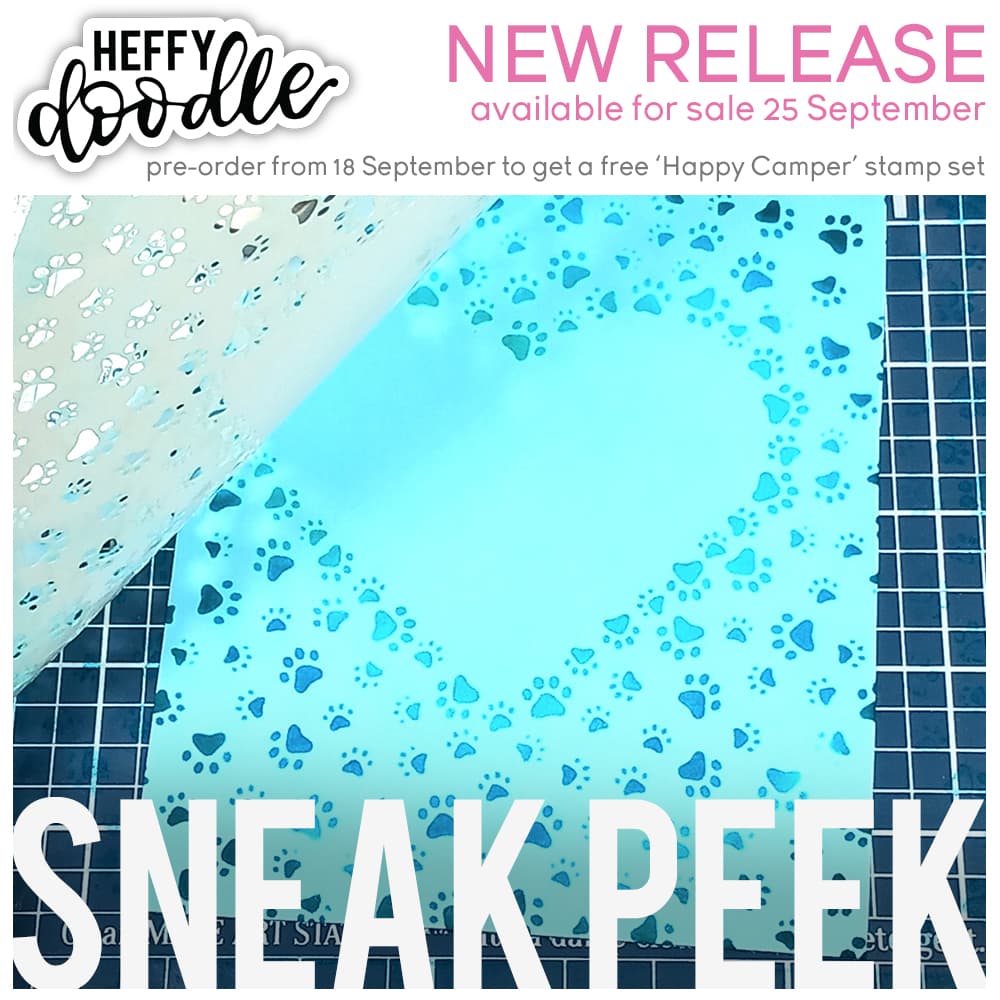 If you love to create with some really cool dies, you're going to LOVE these new die sets we've designed. First, since we're on the pups and cats theme, let us introduce you to do these Pretty Pawesome Dies! These dies can create shaker elements, a scalloped panel, borders, spotlights, and more! You will not believe how versatile all the dies are AND how many you get in the set!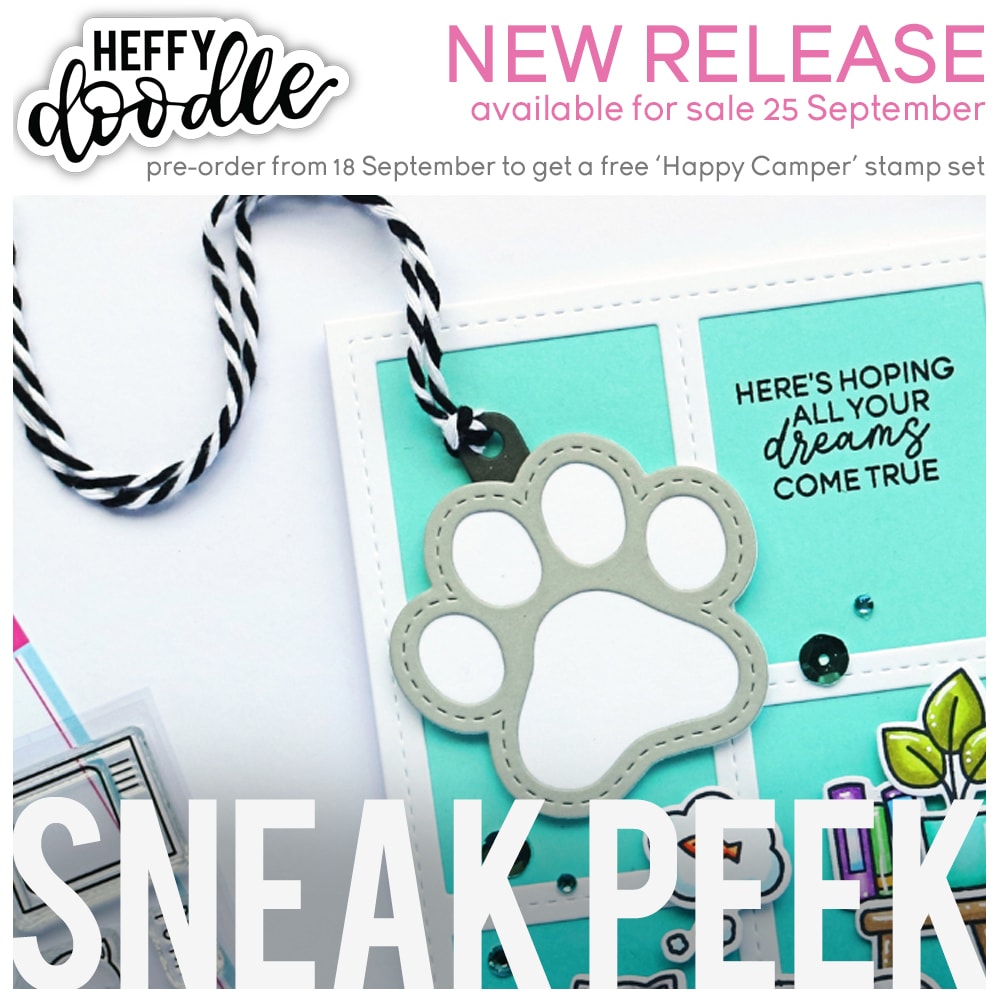 Now for a craft room essential and a die set you'll find yourself reaching for ALL the time! Here's a sneak peek of the NEW Deckled Paper Dies! Oh wow! How amazing are these?! Plus, you get a "Paper Hugs" jumbo sentiment die with it!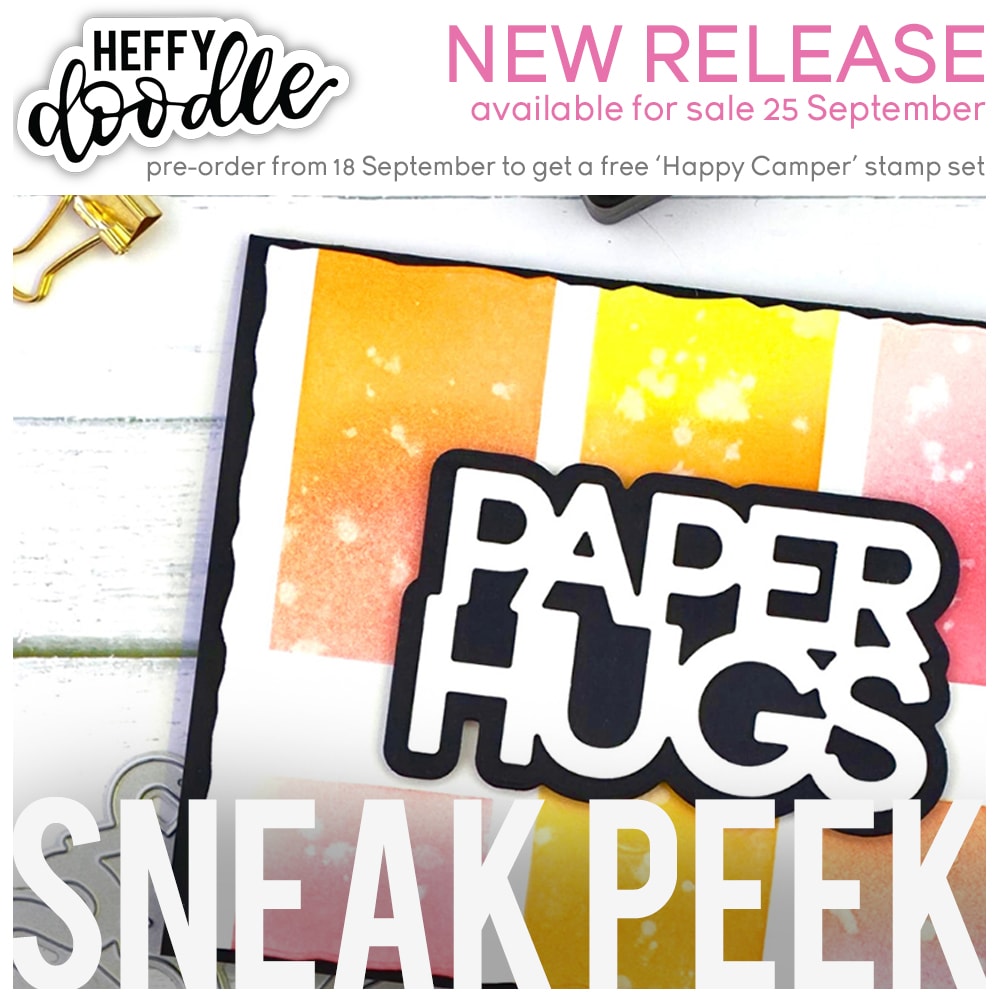 Let's do a little sneaky peek of the new Storyboard Dies! These sets come in both Metric (EU) and Imperial (US) sizes! Genius! Each of the sets come with 6 stitched dies. Imagine all the different ways you can use this die set!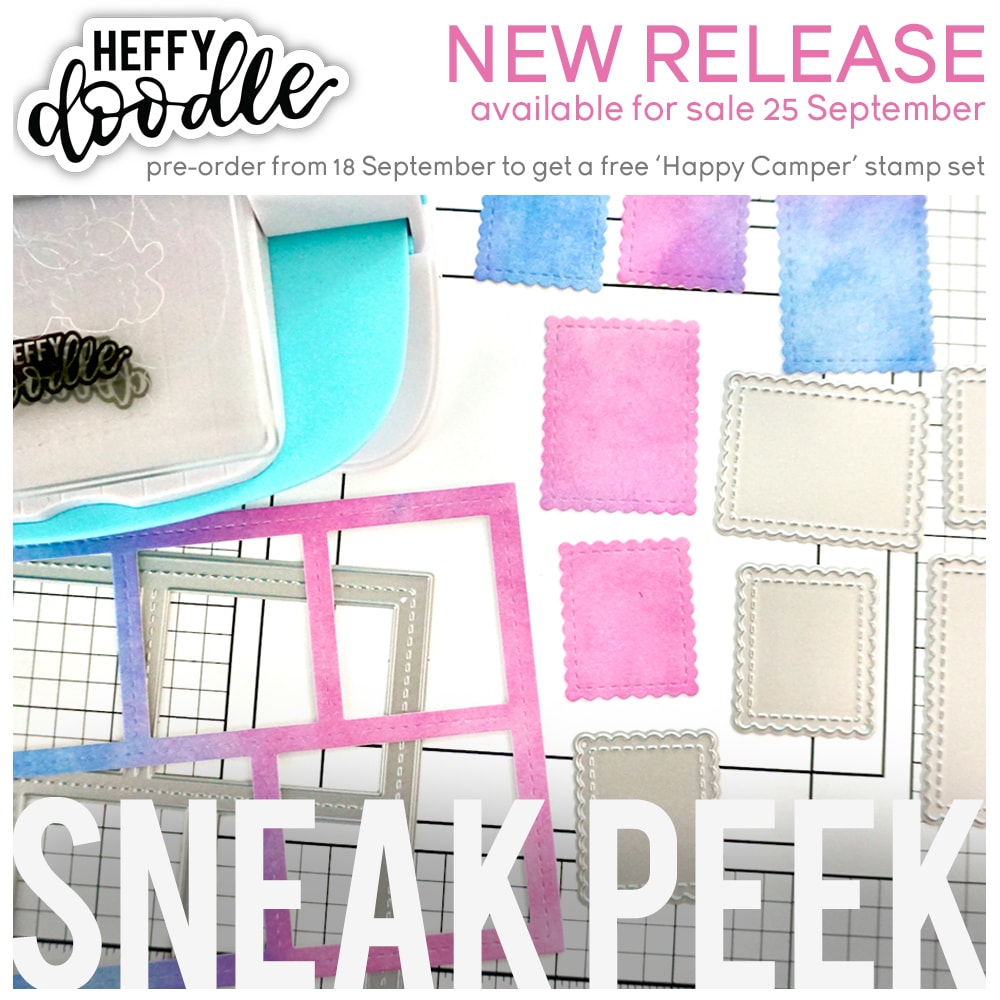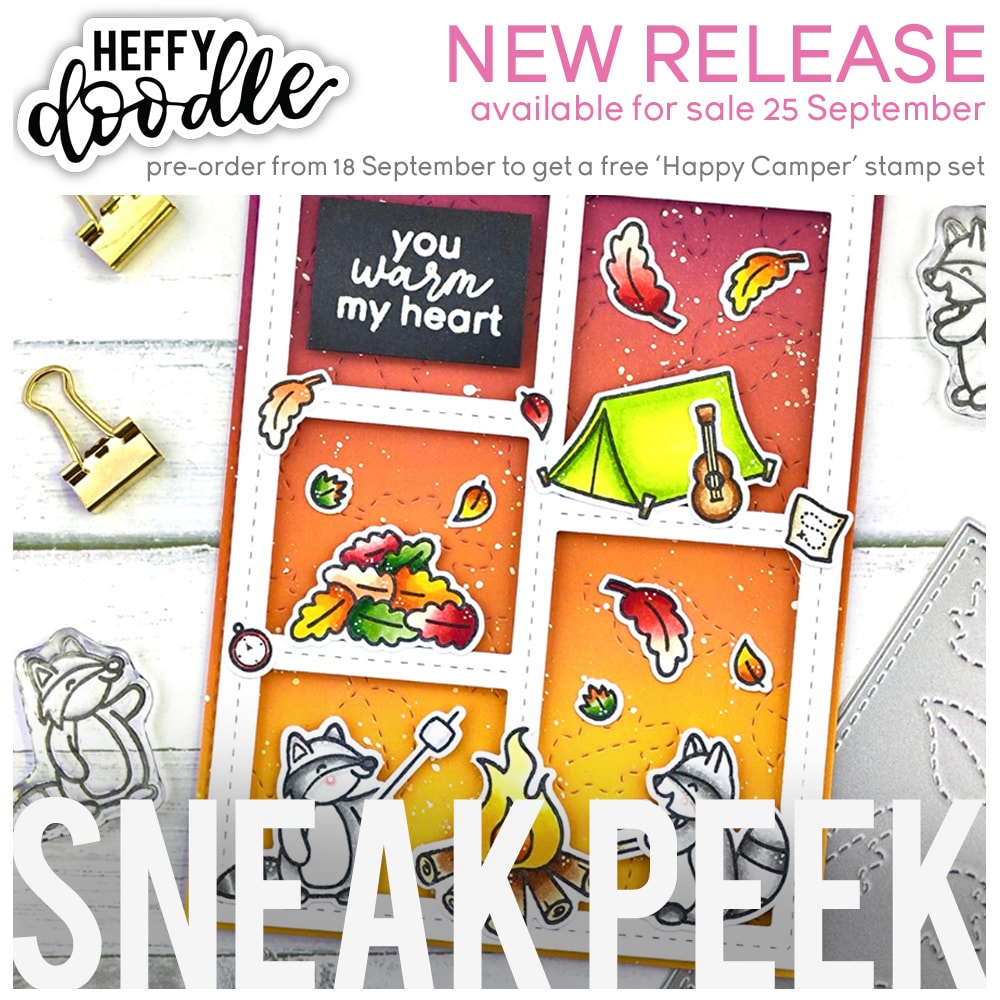 We've also got 2 more word dies to share with you! We have the Thinking of You Jumbo Sentiment Die and the You are So Pawesome Dies. Both of these dies come with a shadow so you can really make the sentiments POP! How pawesome is that?!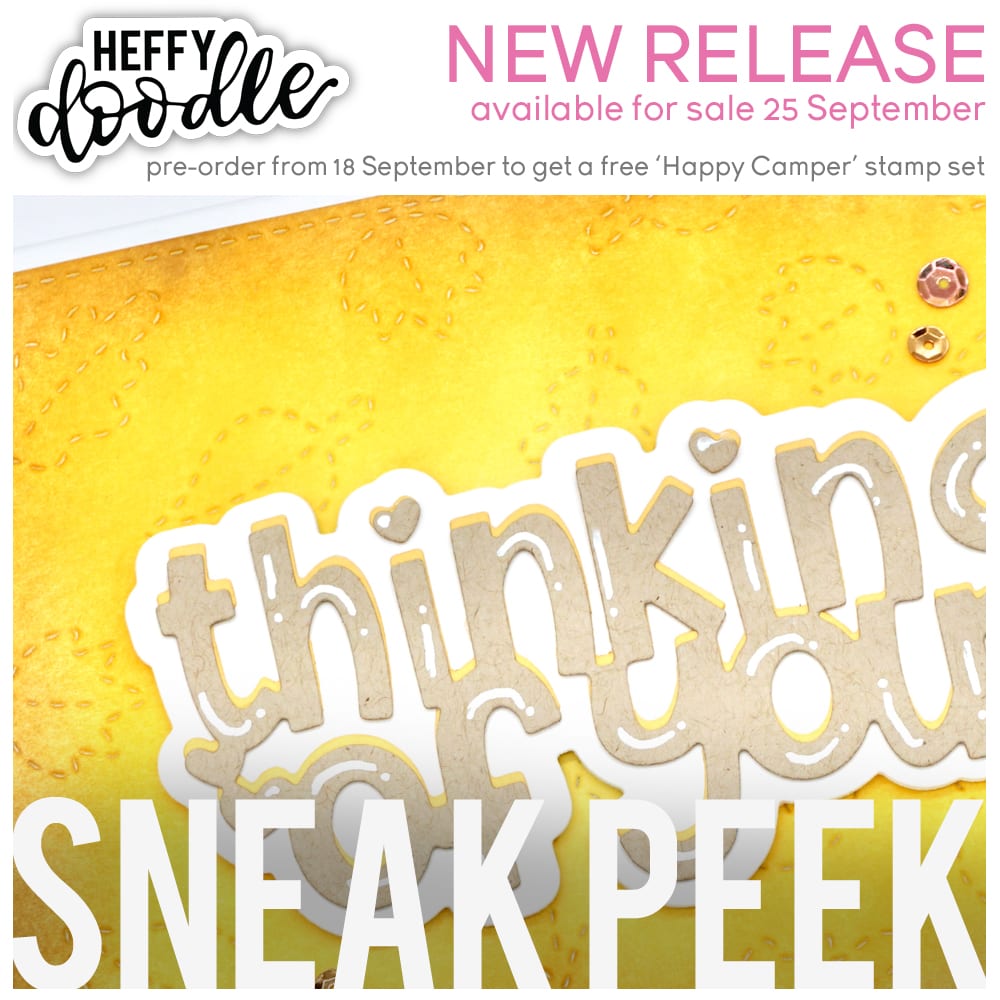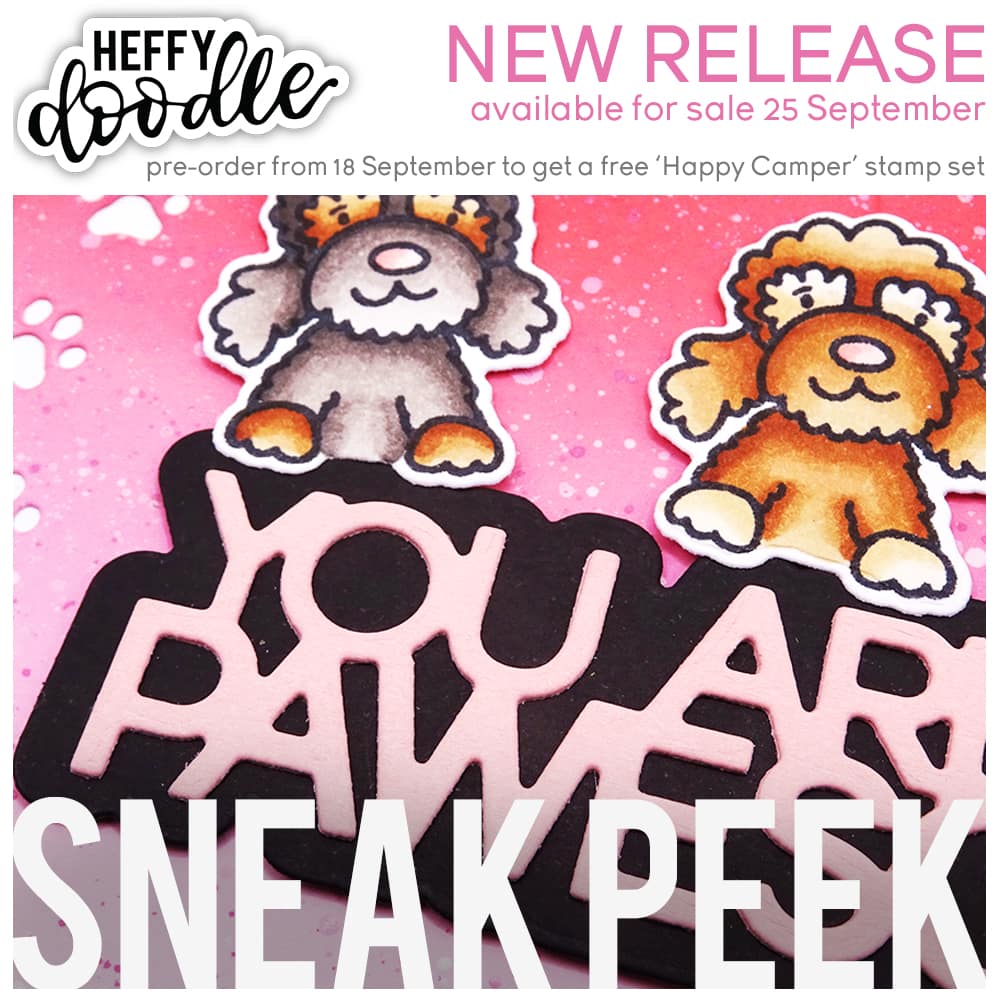 Let's not forget about Sparkle Mixes! Today, we're sneaking the Strawberry Milk and Sugar Plum Sparkle Mixes!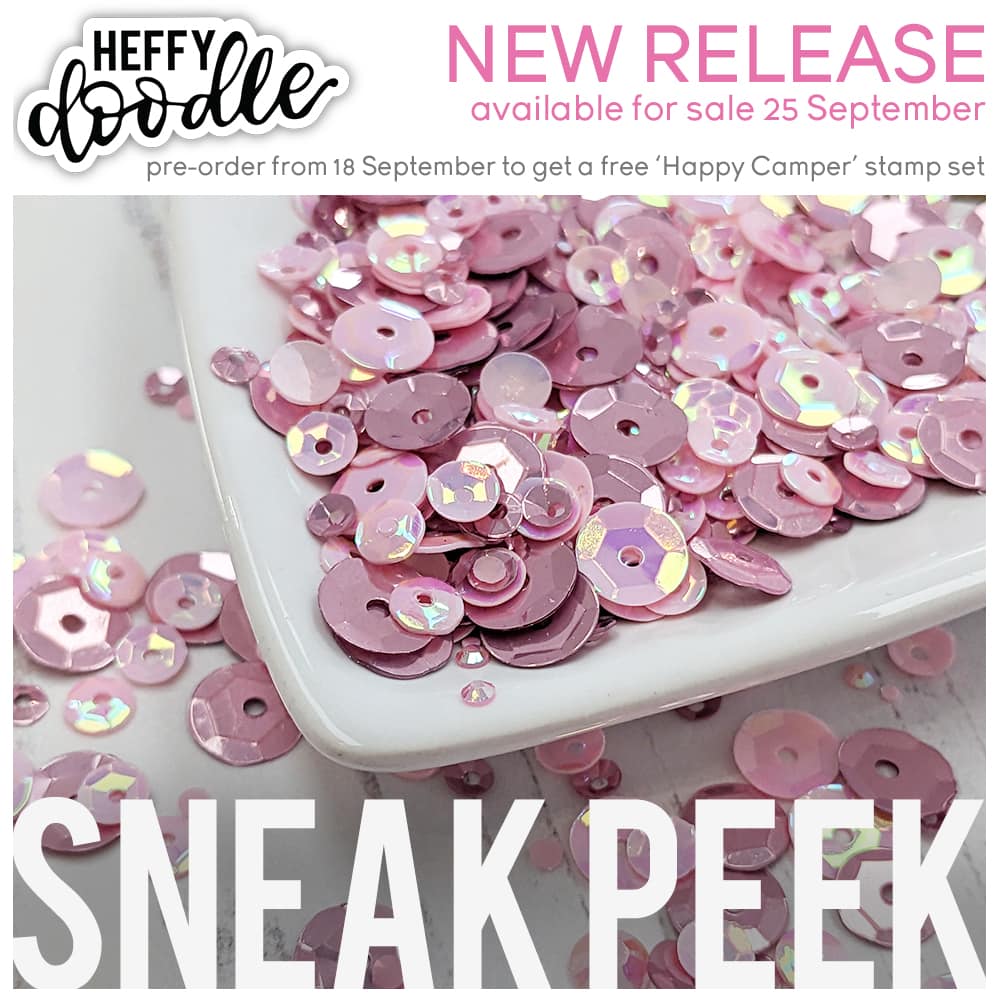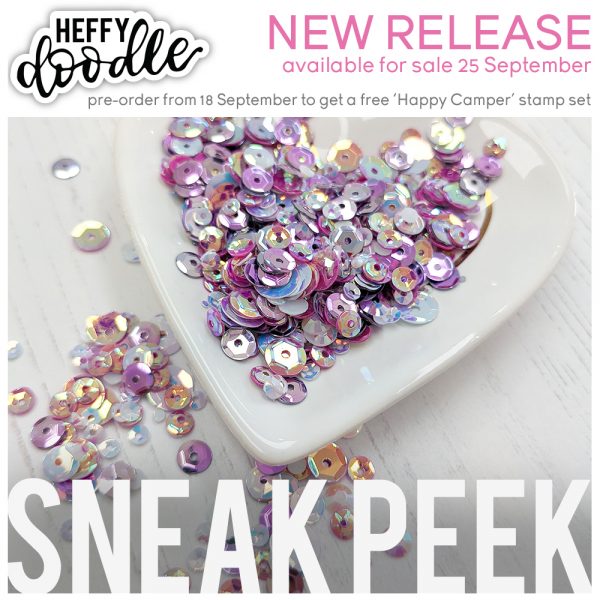 Oh shoot! We're all out of sneak peeks for today! But don't worry! We still have 2 more days of Sneak Peeks to share! Plus, then we'll have 4 days of Full Product Reveals! Make sure to come right back here tomorrow for more sneaks!