October 29, 2021
Interactive Slider Card with Isha Gupta
Hello Heffy Doodlers! It's Isha here and today, I am sharing a fun and cute interactive card using some of the new release products. I love this cute double slider mechanism for creating that surprise element 🙂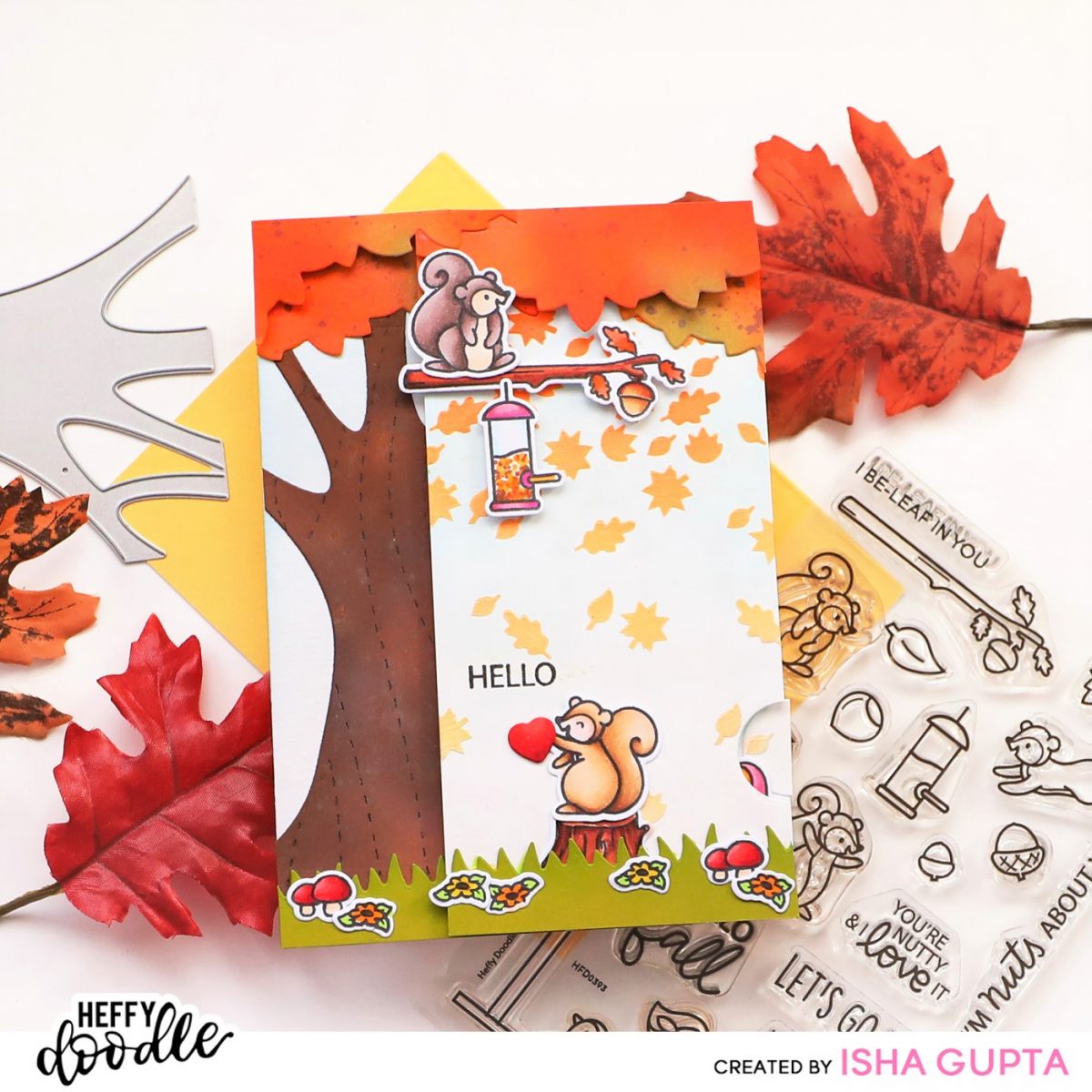 To start, I sponged a white cardbase using tumbled glass distress ink. I then cut a white panel and sponge tumbled glass ink to create the sky. I then applied embossing paste through the Falling Leaves stencil. Let dry and sponge spiced marmalade, scattered straw distress oxide inks.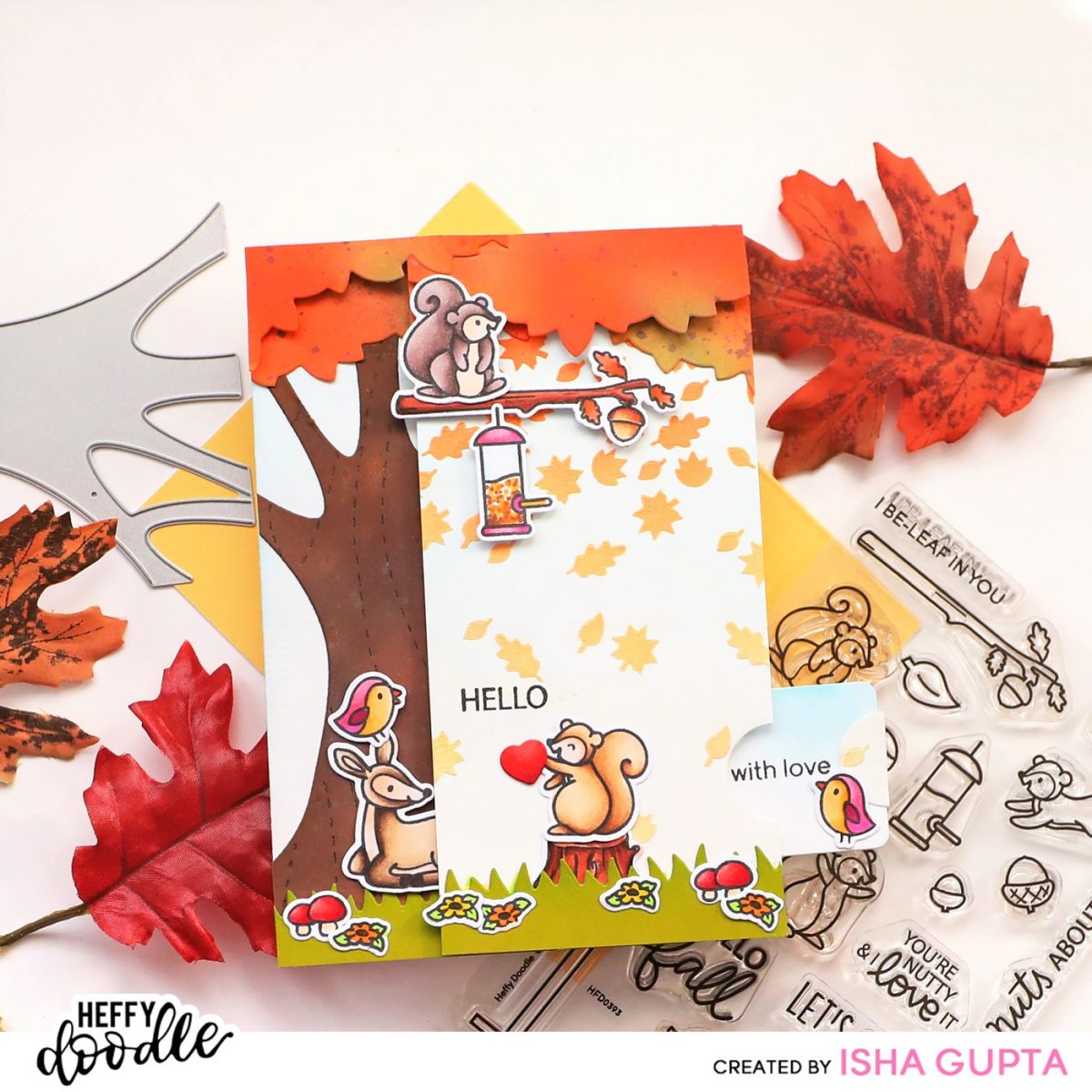 Die-cut the tree trunk and the greenery from the Tree-mendous Peekaboo die. Sponge distress inks to the elements, adhere to the card and the panel.
Stamp the images, color using copic markers and die-cut using coordinating dies.
Deer, tree stump, mushrooms, flowers – Deer To Me stamp and dies
Squirrel, birds, tree branch, bird feeder, Hello -Nuts about You stamp and dies
Die-cut the slider mechanism, adhere the deer and bird to the left side. Adhere the bird to the right side of the slider mechanism. Die-cut and adhere grass from the Slimline Scenery Dies to this panel and the cardbase. Adhere the slider to the back of this panel and then using the 3d foam, adhere to the cardbase.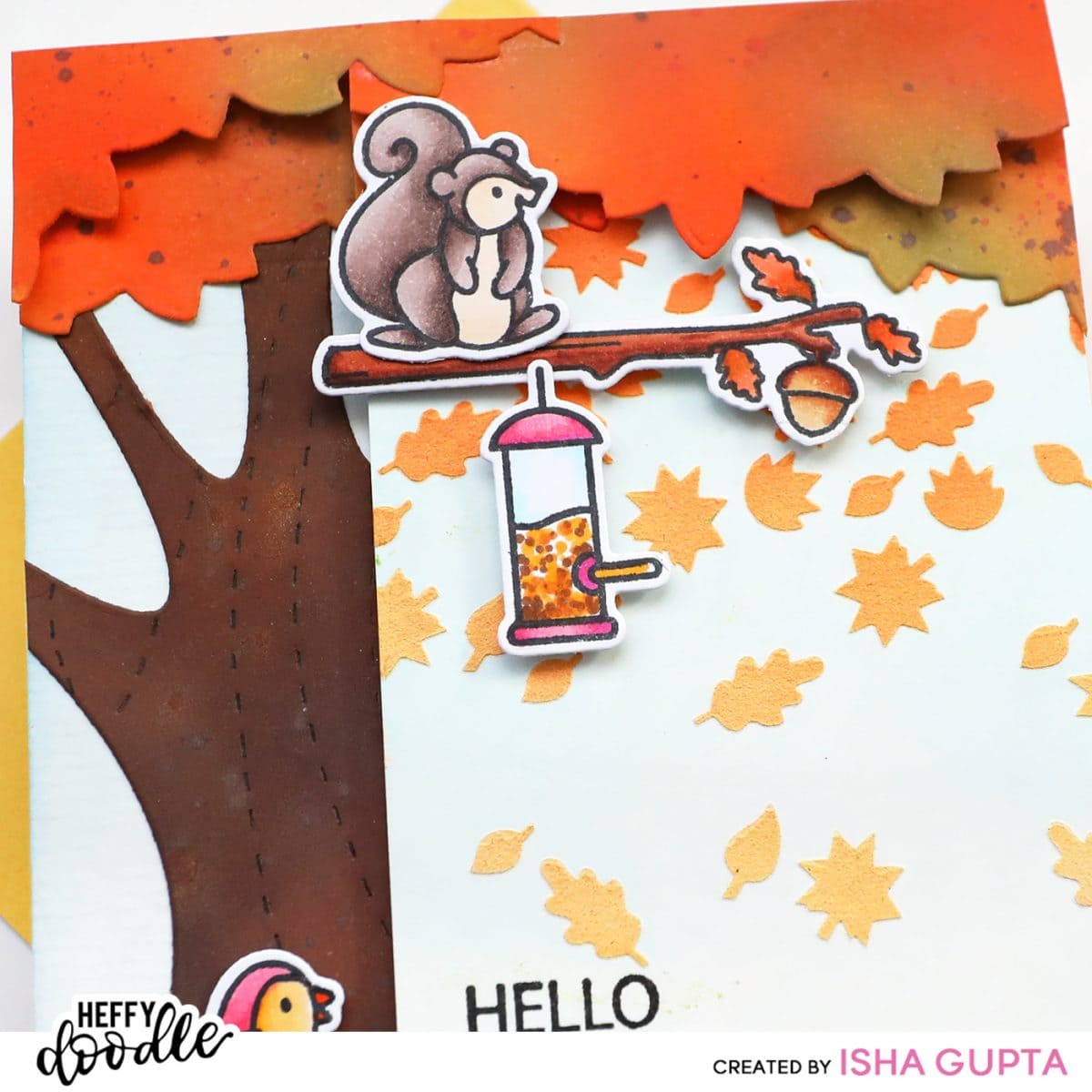 Adhere all the images to finish the card.
Here is a video to see how it works.
Thank you for stopping by!