January 8, 2018
I lava alcohol ink backgrounds!!
Hello everyone,
I´m Maria from  My Craftway to Happiness.After the alcohol ink virus went through our lovely and amazing Design Team I thought I would give it a try as well. I have had my alcohol inks for about 6 years and only used them once or twice.  I remember buying them at my first trip to the USA, so it´s a nice keepsake from that time.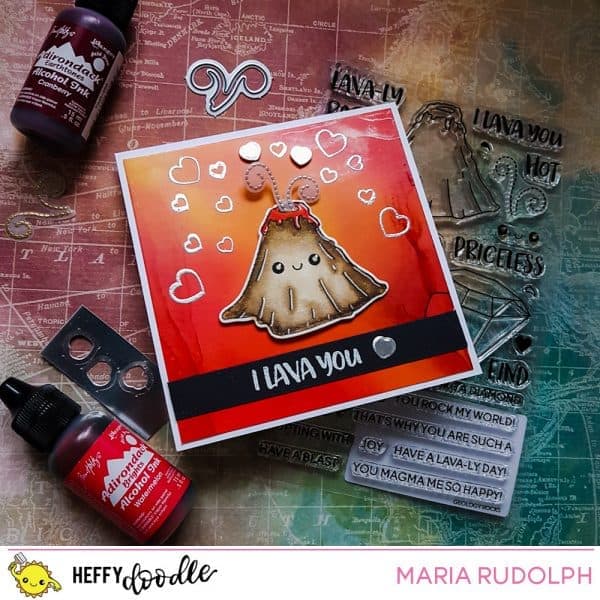 This time I chose a square whisper white cardbase for my card. For the alcohol background I took a piece of ceramic paper that I had for ages too ( using what I have is a good way to start the year, don´t you think?). I flodded the paper with the alcohol blending solution of Adirondack and then dropped little droplets of cranberry, watermelon, sunset orange and sunshine yellow  alcohol ink , that is also from Adirondack, on top of it. After that I took the piece of paper in my rubber-gloved hands ( gloves are perfect for that technique as alcohol ink is very clingy ) and moved it so the inks blended and moved into each other. After I was satisfied with the result I let it down and dried it with my heat tool.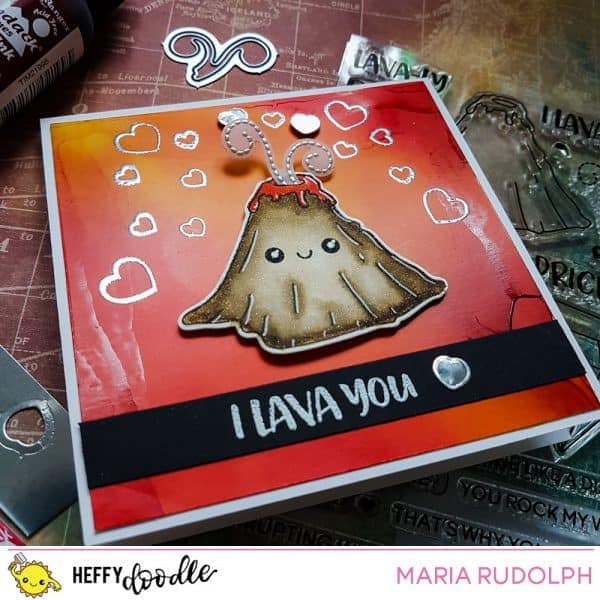 For my main image I picked the cute volcano from the Geology rocks stampset. I stamped it on shimmery white cardstcok with memento tuxedo balck ink and then diecut him using the coordinating dies. After that I colored him using waterbased inks and gave him a few white details to make it look a bit more plastic.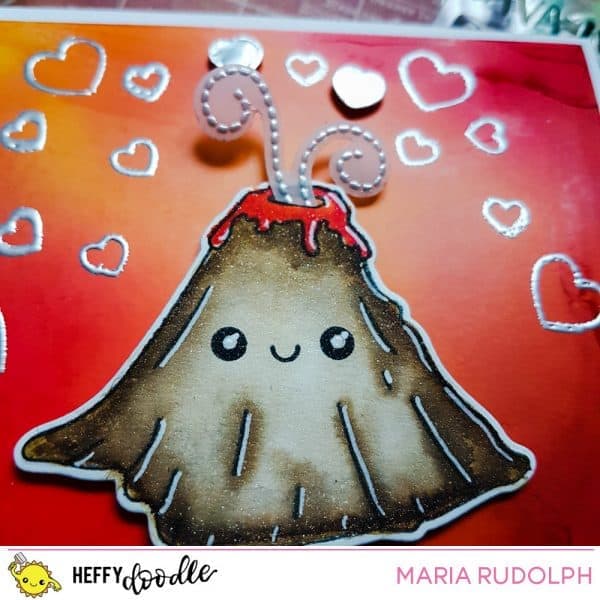 For the steam I stamped the image from the stampset on some vellum using versamark ink and then heatembossed it with silver embossingpowder.  After it was cooled I diecut it using the coordinating dies and then cut a small line at the volcano´s lava hole, before I slid the steamp diecut into it.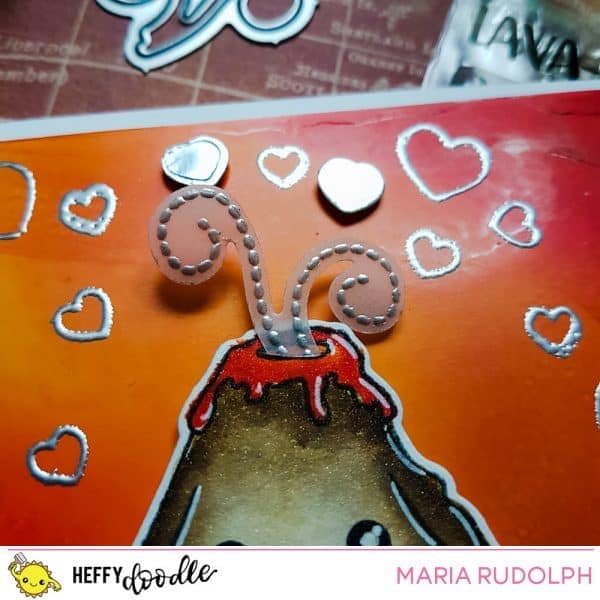 As the theme of the card is love I wanted some hearts to errupt from the little volcano instead of ashes.
To make this happen I used the small and big heart from the Happy Snappy Crocs stampset and heatembossed them in silver onto the alcohol ink background.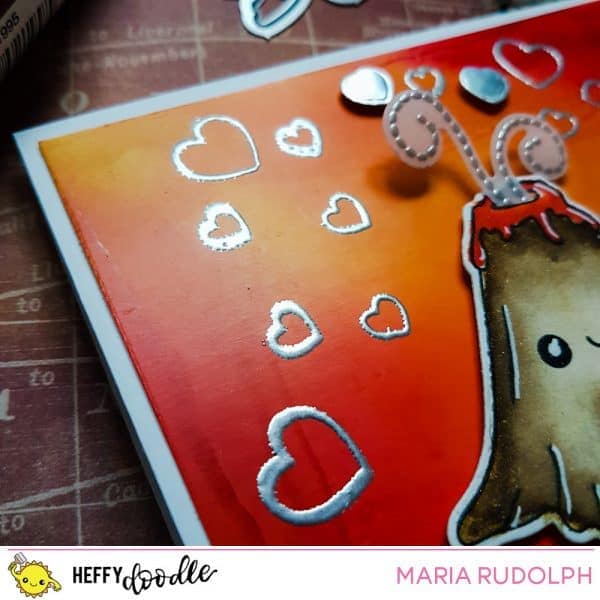 I also used the coordinating little heart die to diecut 3 small silver hearts to place on my card with foamdots.
Last but not least I stamped the sentiment "I lava you" from the Geology rocks on a black cardstock strip  and heatembossed it in white . Then I adhered it under the little volcano and also added a little silver heart.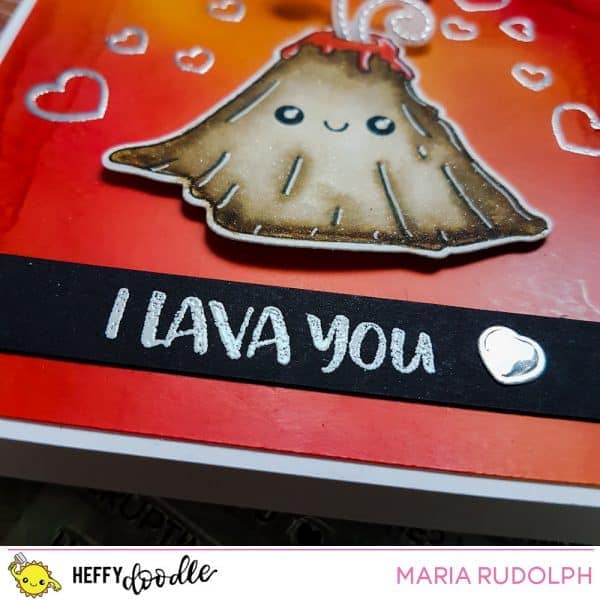 I just love this adorable little volcano, he just makes me smile!!! How about you? What makes you smile?
Have a wonderful and creative day!!!
Maria 🙂