August 14, 2020
Hootiful Shadow Box

Hello Heffy Doodlers!  Amanda Fitterer here!  I hope you're all staying healthy and having plenty of time to get crafty!  I have spent less time in the craft room and more time in the sun!  Gotta soak it up while it's here, right?!  🙂  I've still found plenty of time to play with the new release, though!
For this card, I used the Hootiful Stamp Set and the Big Shadow Box Die.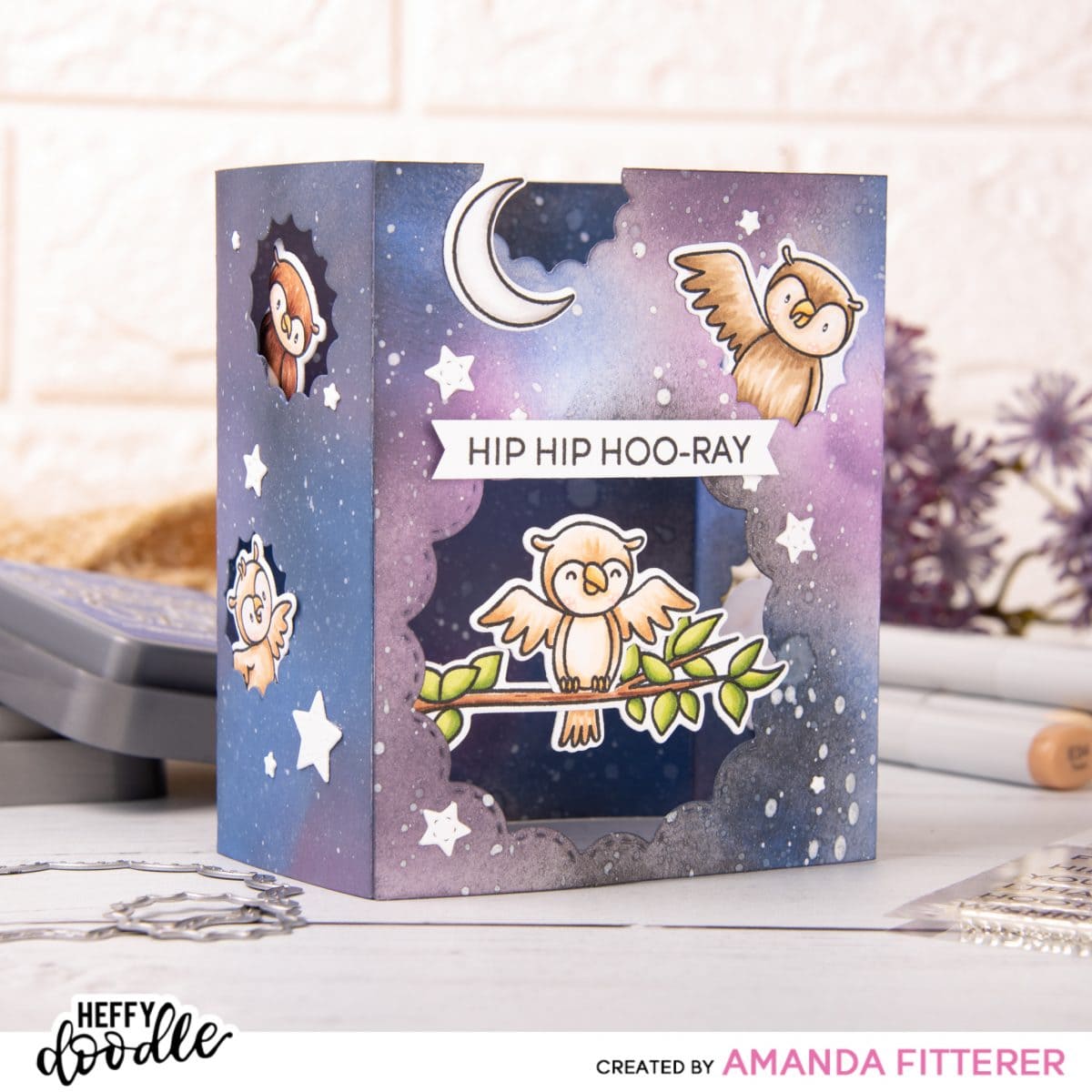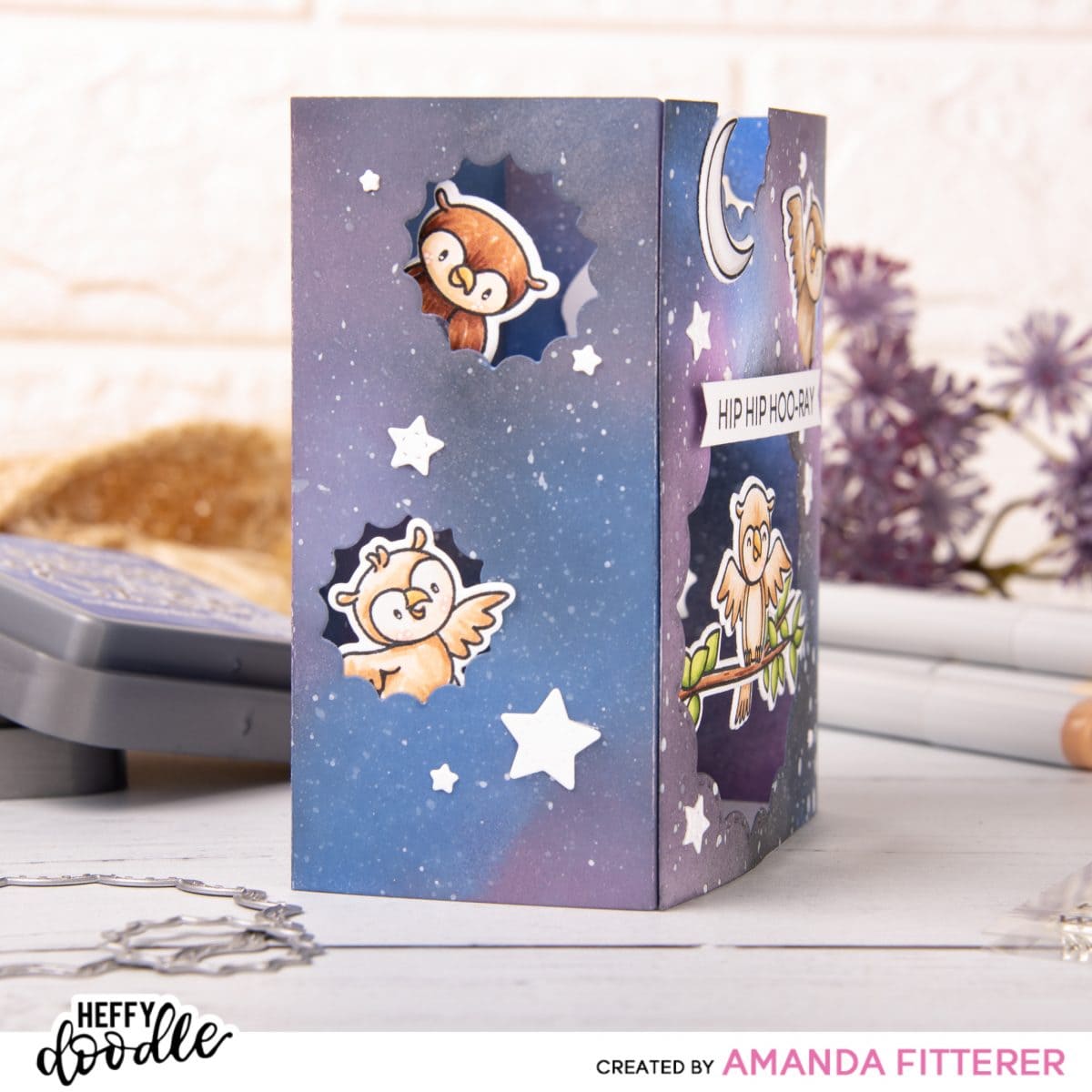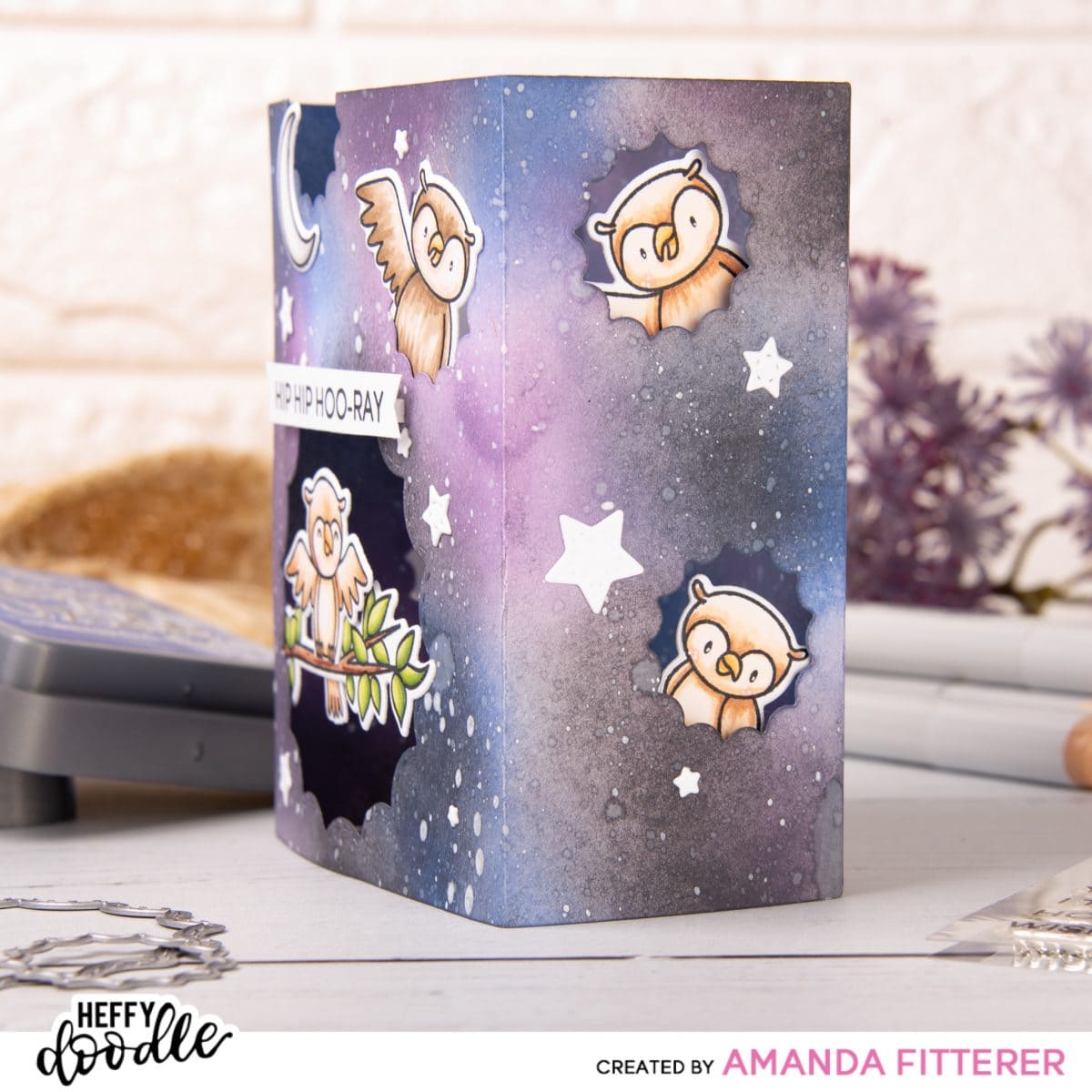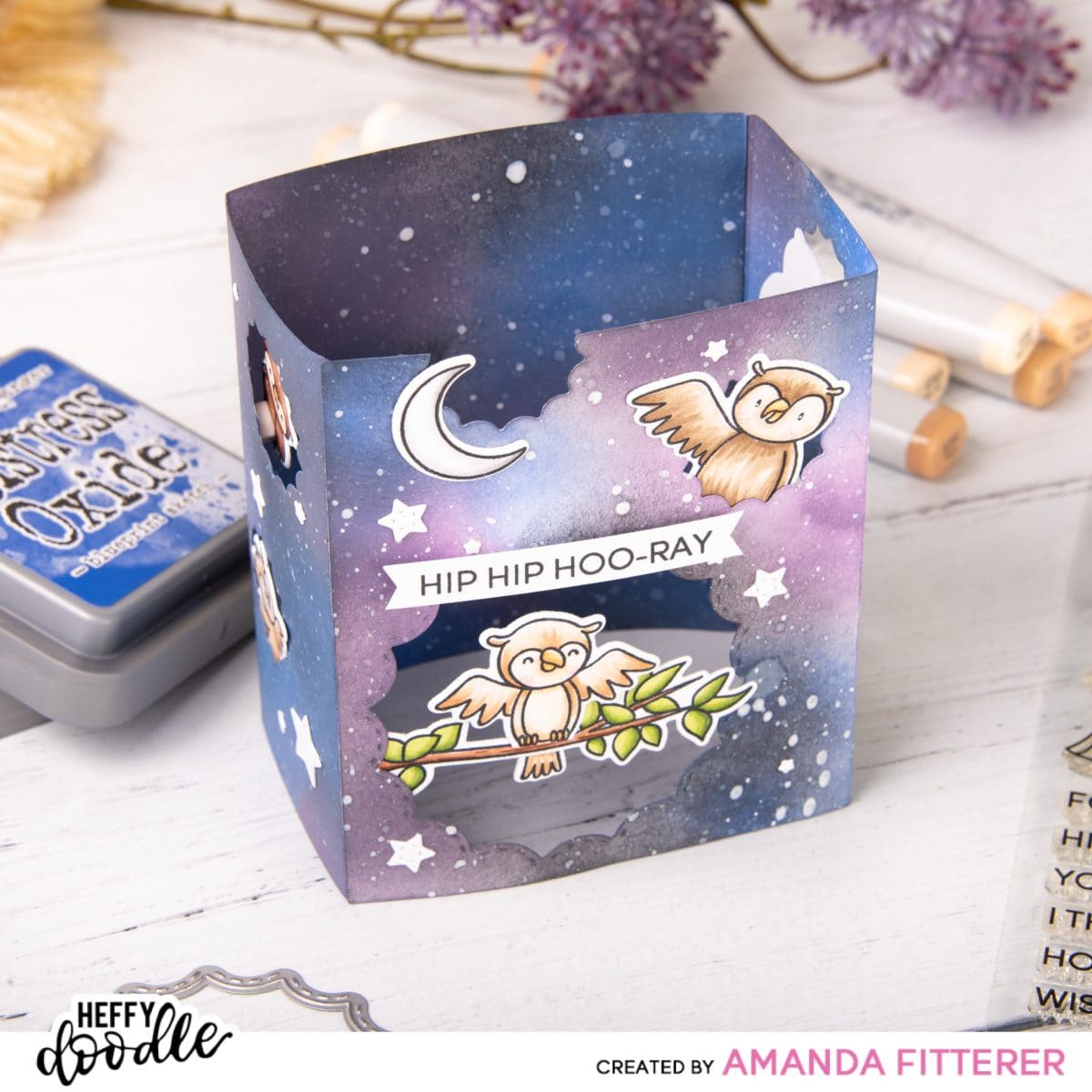 If you're new to the Shadow Box Die, please see my previous post here.  I give more detailed instructions on how to construct the card and also some tips and tricks!
To make this card, I'm starting with the Big Shadow Box die to create my card base.  I'm using the Fancy Nancy Frames Die for my largest hole and the Sun, Moon, & Stars Die for my smaller holes.
I am going to create a galaxy background, so I'm using Dusty Concord, Blueprint Sketch and Black Soot distress inks and oxides.  I'm blending with a blending brush on both sides and then spritzing water.  I'm also going to create some stars with the Picket Fence distress ink.  Using a water brush, I am flicking stars all over both sides.  I'm using double sided tape to assemble the card.
I am stamping my Hootiful owls and coloring them with Copic markers.  (Click on any photo to view larger.)  For my owl sitting on the branch, I'm using scissors to cut off his tail so I can place it behind the branch.
I'm using a few stars from the Sun, Moon, & Stars Die and gluing them on all 3 sides.  I am using liquid glue to attach my images.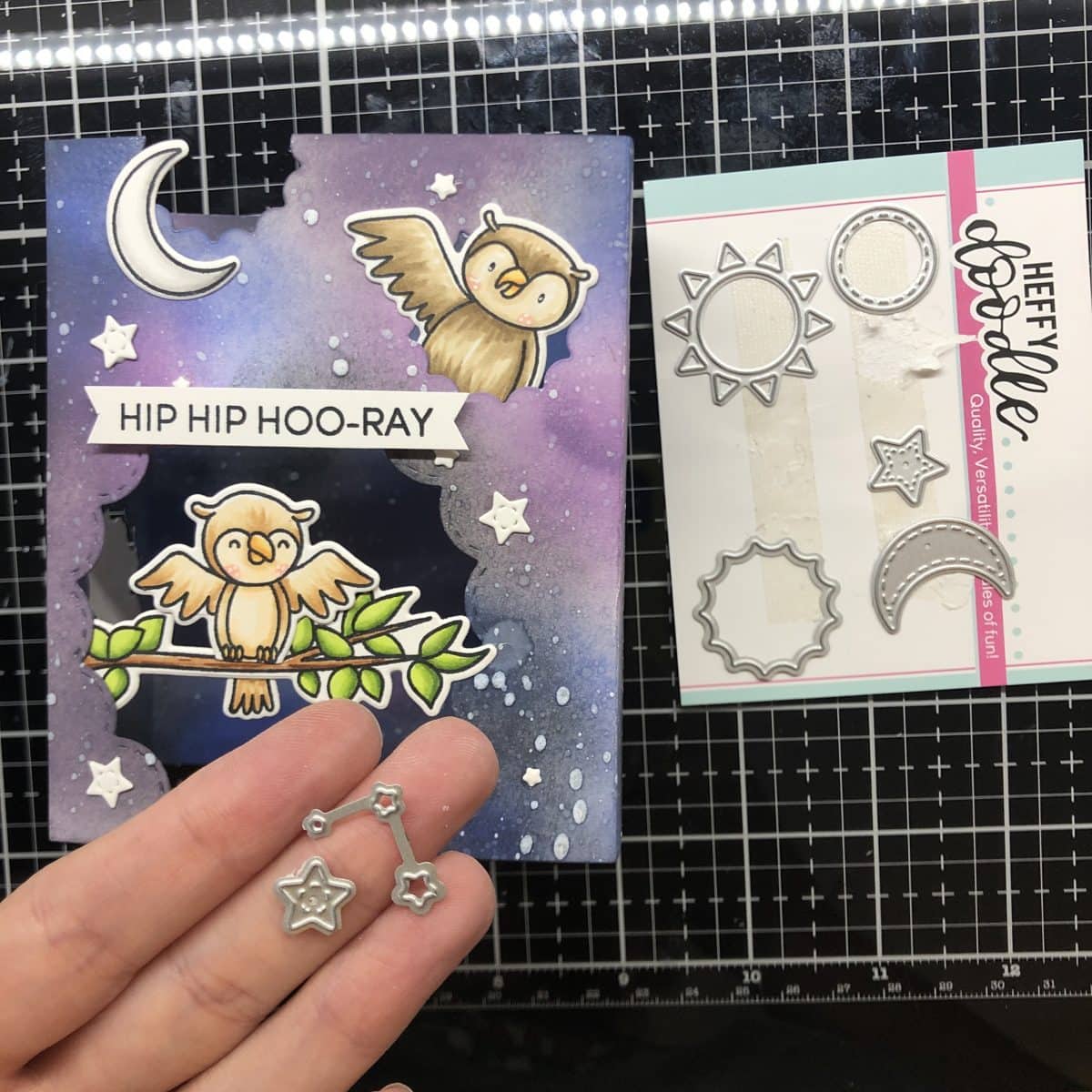 This card was so much fun to make!  I hope I inspired you to use the Shadow Box card in a new way!
Thank you so much for stopping by the Heffy Doodle blog!  Xoxo, Amanda