December 27, 2019
Hoot Hoot You're So Cute with Ashley

Hello everyone! It's Ashley with a new card to encourage you to get inky! Today I am sharing one of my favorite ink blending techniques with you – how to make a moonlit sky! The effect is just so beautiful!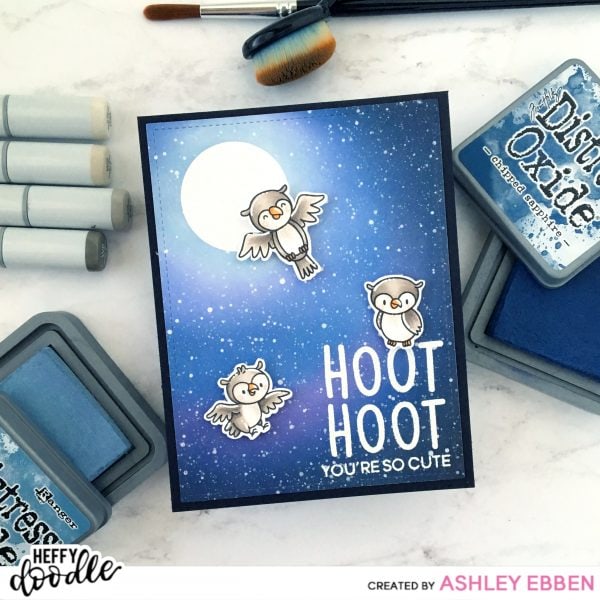 I have to say, my favorite part of ink blending is taking a plain piece of white cardstock and turning it into something like this! Are you ready to give it a try? Grab your blending brushes and Distress Oxides and let's do this!
I started by punching a 1.5″ circle out of Heffy Memo Tape and placing it as a mask for a moon. I then took my lightest ink (this time I used Distress Oxide in Stormy Sky) and lightly blended around my masked circle. I took a bit of Shaded Lilac Distress Oxide and added it around parts of the Stormy Sky for a bit of variation.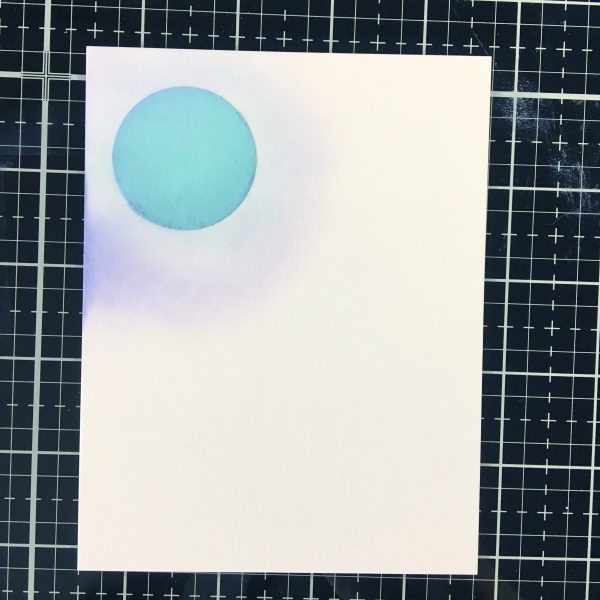 I then worked slowly outwards, lightly adding the darker colors as I moved further away from the moon. This gradual change is what creates the "glow". Right now, all my blending is super light – I'm really just "sketching in" the colors before I go back and deepen them with more layers. I added some Faded Jeans Distress Oxide and a bit of Dusty Concord as well.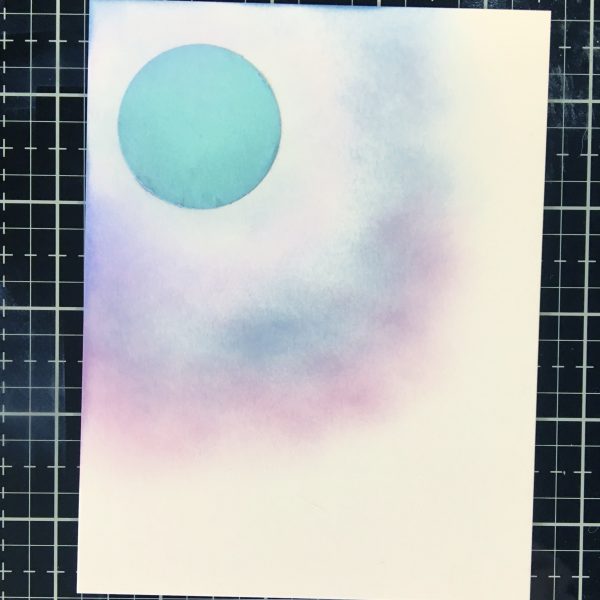 I used Chipped Sapphire on the outer edge as my darkest color.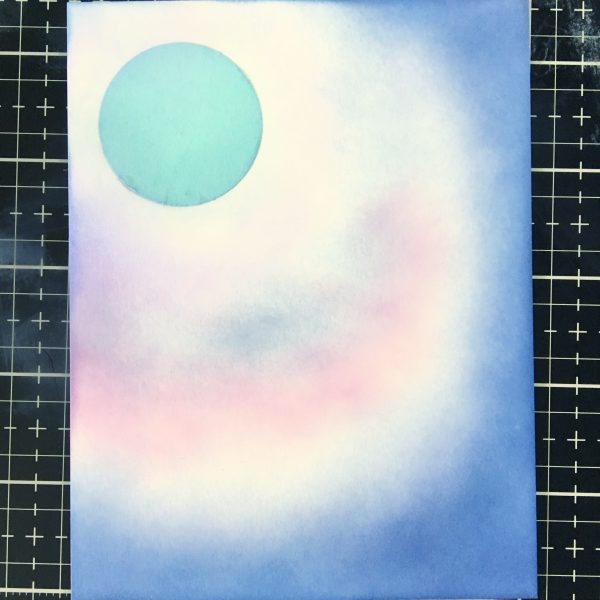 Now that the general color placement is figured out, I can go back in and do more layering and overlapping to start blending it all together.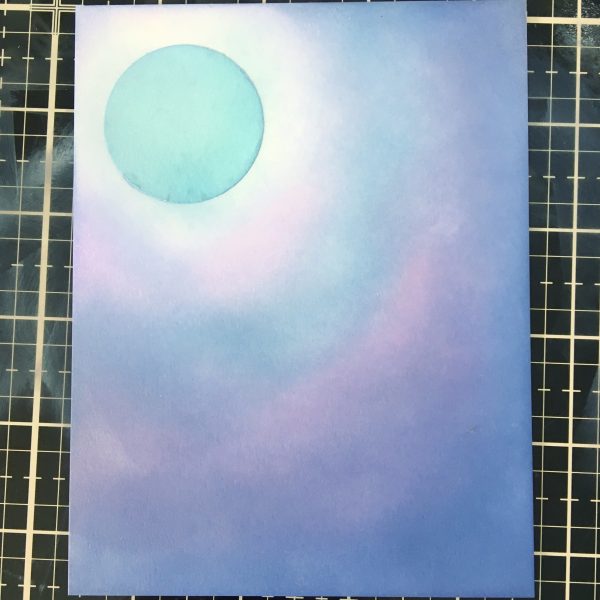 Now to darken the edges even more, I add in some black. Did you know that you can use Distress Oxides and the original Distress inks together? I actually don't own the Black Soot Oxide yet, so I blended in the original Black Soot Distress Ink. It works wonderfully!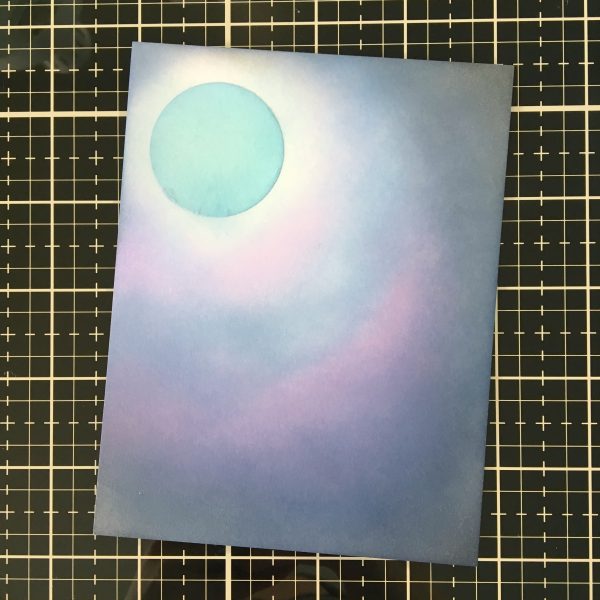 All that's left now it to add the stars! I really wanted a lot of stars on this card as the sky would be the focal point. So instead of just splattering the white with a paintbrush like I usually do, I grabbed a toothbrush and "sprayed" the watered down white acrylic paint across the background with it. Messy, but so fun! Remove the mask and wow! Beautiful moonlit sky!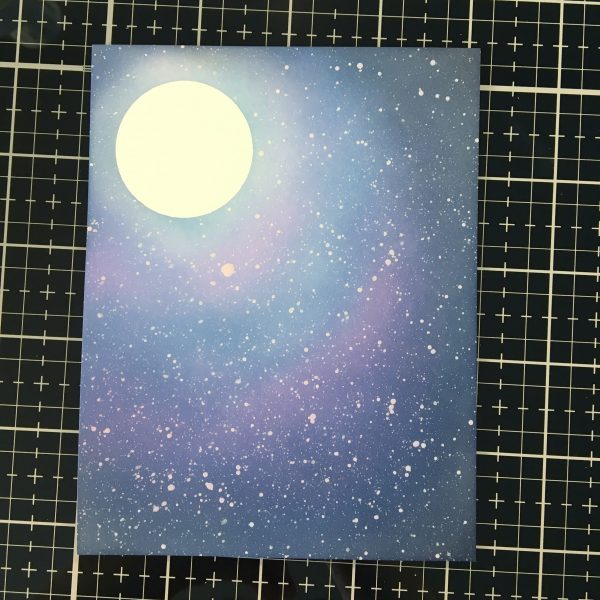 Now that the sky is done, it's time to add some cute Heffy Doodle critters! I stamped a few owls from Hootiful and colored them with Copics. I also used Copics in C0 and C00 to add a few shadows to the moon.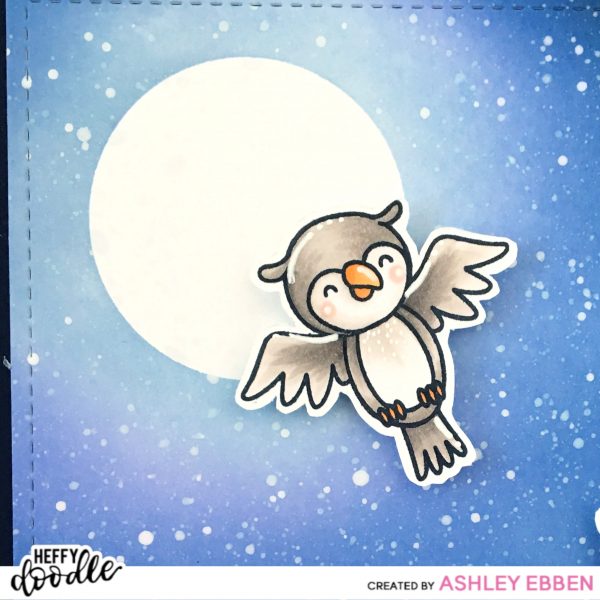 I die cut my ink blended panel with a large stitched rectangle. I wanted the "hoot hoot" to be larger, so I spelled it out with Rascal Alphabetters stamped in VersaMark and embossed with white. The "you're so cute" is from Hootiful and also stamped in VersaMark and embossed with white. I added my owls with foam squares and finished by placing the card on Oreo Crunch cardstock for a nice black border.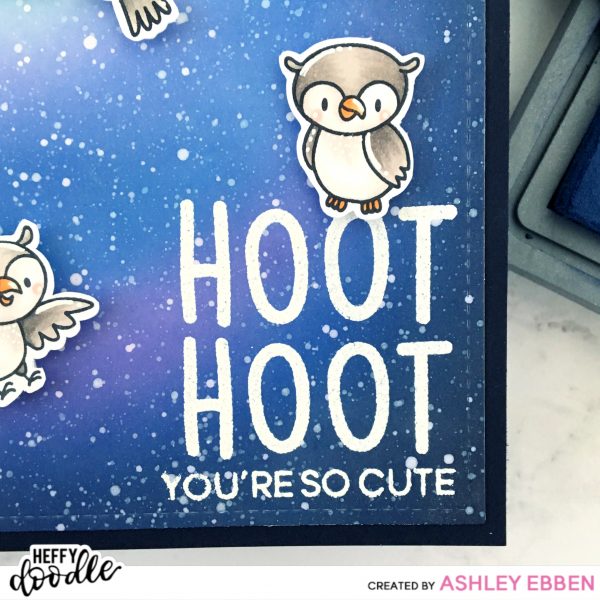 Thank you so much for stopping by! Have a wonderful day!