March 30, 2023
Here's A Wishlist/Checklist Update You Don't Want To Miss | March 2023 Release 14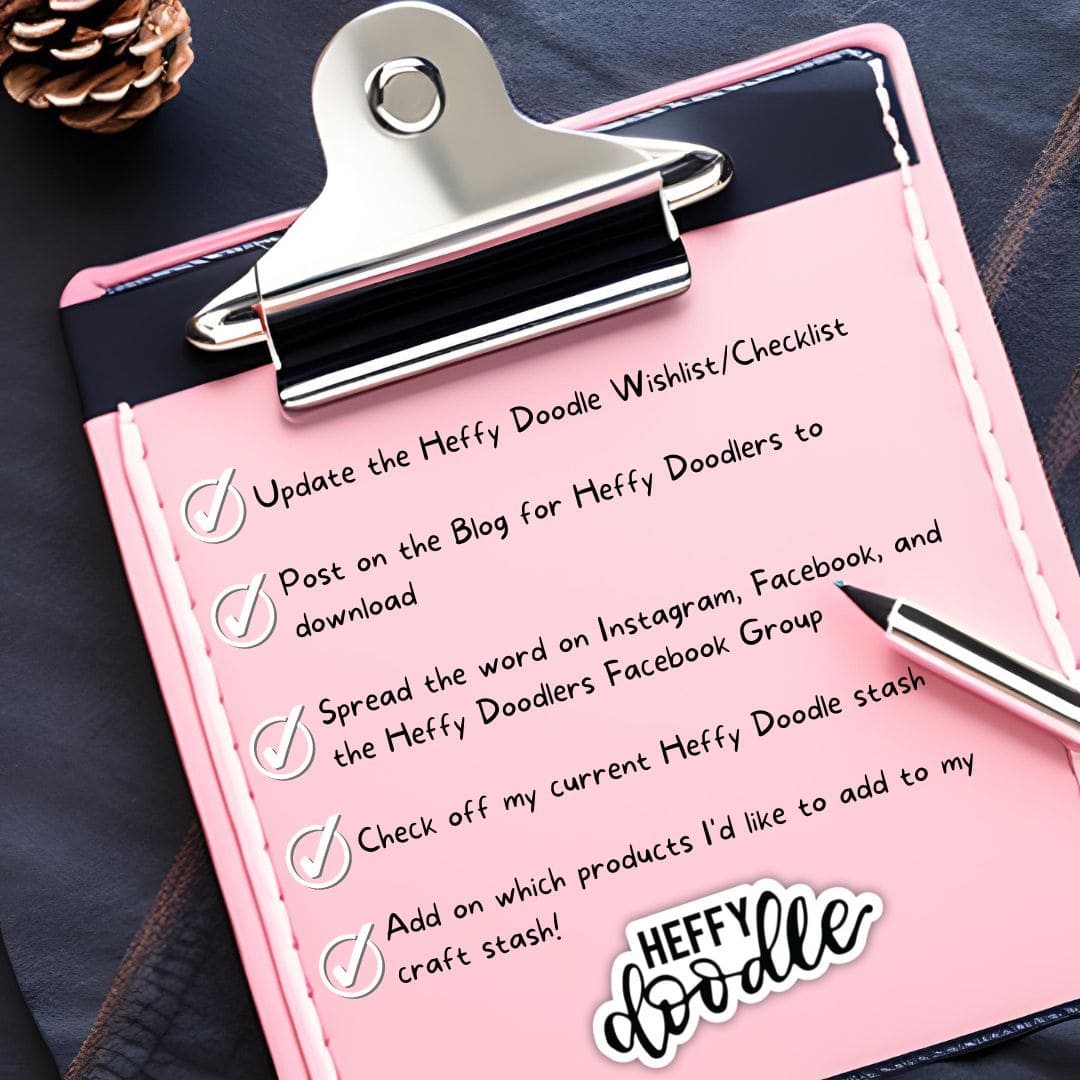 Hey there Heffy Doodlers! It's Morgan here today to share with you a brand new update to the Heffy Doodle Wishlist/Checklist.
If you've been waiting to add your New Release goodies to your craft stash inventory then this update is for you! You can download the single page addition with Release 14 to add to your existing wishlist by clicking right here!
Or if you're new to keeping up-to-date with your Heffy Doodle products, then you'll love the complete product wishlist/checklist – grab your copy by clicking here! This file has all the Heffy Doodle goodies from Release 1 all the way through to Release 14.
These lists are perfect for organising your craft stash and a super useful gift guide to pass on to the special people in your life around your birthday or Christmas time, or anytime you'd fancy getting a crafty gift really!
What new goodies are you adding to your wishlist today? Do you have some forever favourite products checked off on your checklist already?
Well, I'm off to complete my own list! Until next time, happy crafting!
-XOXO-
Morgan