June 24, 2019
Here Comes Day 2 Of Sneaks!

Hi Heffy Doodlers!
Welcome to Day 2! We're delighted about all the wonderful feedback and comments so far! We can hardly wait to show you the full release, today is all about that big day and more!
After our fifth day of sneaks, we will be heading into three days of full reveals, so if you like what you are seeing, be sure to come back to check out the full products! This time we have over 45 products, plus a card kit! When our new release has been fully revealed, the Heffy Doodle store opens for pre-orders and as always every pre-order will receive a FREE STAMP!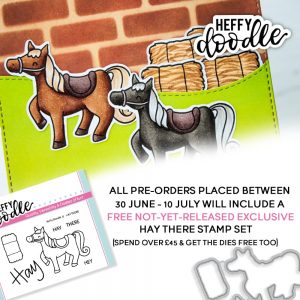 Hay there is super cute and pairs perfectly with one of our new sets, can you guess which one? It's only a quick scroll away! We're so excited to show more peeks, let's get right into Day 2: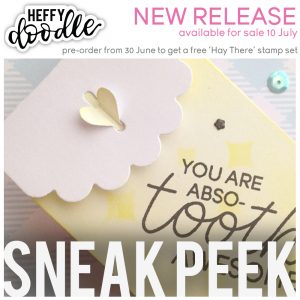 Give a gift card with a little style! Check out our Brand New Heart Gift Card Pocket Die. The two large dies assemble together to create a fun gift card pocket. For a delicate feel, it's got a stitched border on the front of the pocket and a sweetheart flap fastener at the back.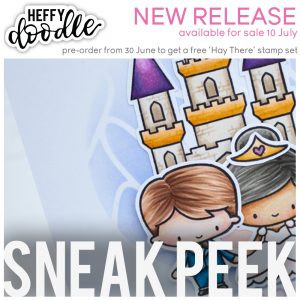 Without further ado, here's Happily Ever Crafter! Perfect for Wedding, Anniversary, Valentine's projects and more! It's all in the details and the options are endless with the included must-have accessories for any big day! We think Hay There is the perfect match for this magical set.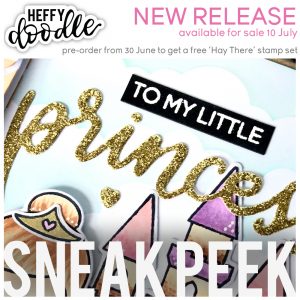 This brand new Heffy Cuts word die is fit for a princess, the hand-lettered style coordinates perfectly with Happily Ever Crafter. Have a little prince in your life? We've got you covered, just trim away the last few letters and voila!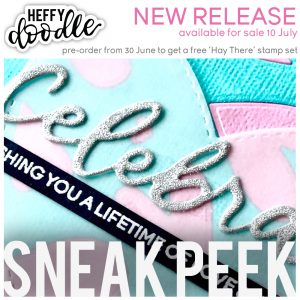 We love pairing word dies with stamped sentiments and the new Celebrate die takes any occasion to the next level! For that added touch, layer multiple cuts for dimension.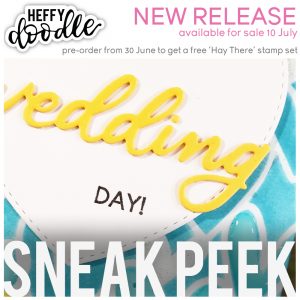 Bells will be ringing and your collection definitely needs our brand new Wedding Heffy Cuts Word Die!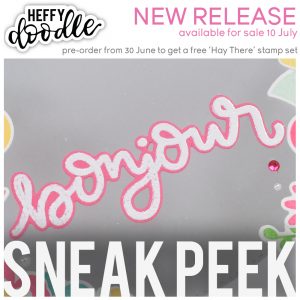 Sometimes it's nice just to say hello in 7 different ways. Hello Everyone pretty much has you covered! For a polished shadow effect, we've got a coordinating die set available. 
Thank you so much for joining us for Day 2! Check back tomorrow for even more! Hint: You're in for a real treat!