October 11, 2019
Heffy Doodlers October Facebook Challenge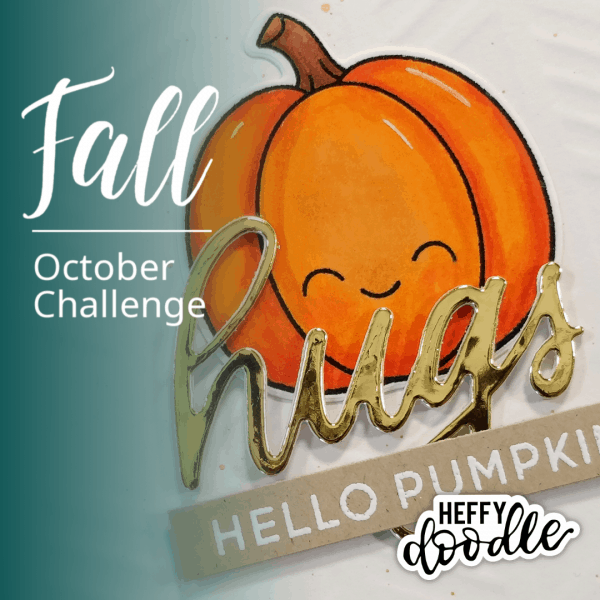 It's time for the first Heffy Doodlers Challenge and the theme is Fall! That's right, show us your fall cards featuring Heffy Doodle products (mostly) and enter to win a £50 gift card! (Wowza, that'll get you a lot of good stuff!) The challenge starts now in the Heffy Doodlers Facebook Group, and runs through November 3rd, 2019.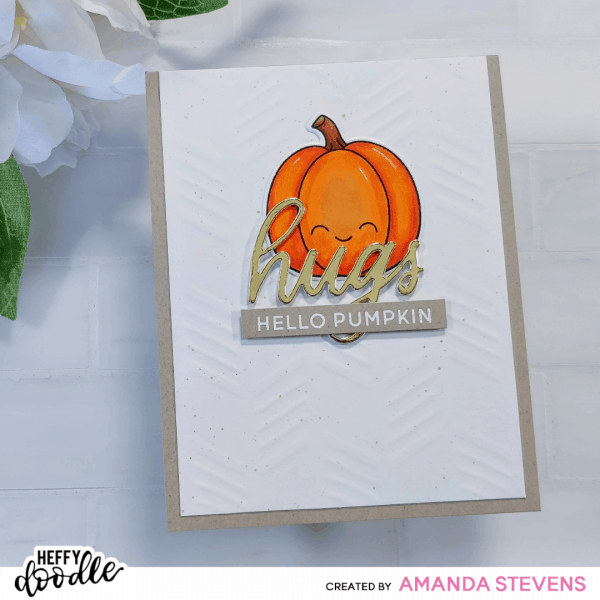 To kick off the challenge I'm sharing this inspirational Hello Pumpkin card. Notice the textured background? I used the Slants Vs Rhombies Stencil to emboss my cardstock, then flipped it over for a softer look. It reminds me of a cozy sweater. You can find the stencil, along with the Hugs Heffy Cuts, and Veggie Patch Stamps and Coordinating Dies in the shop.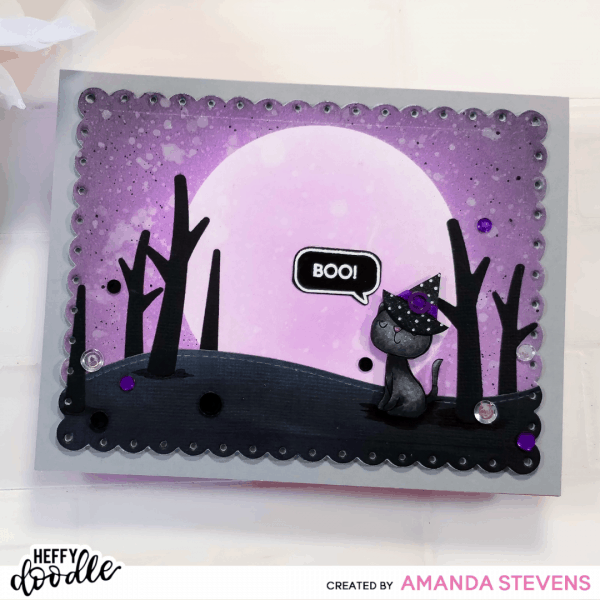 In the future, I'll be posting the previous month's winning card, but since this is the first challenge, how about a bonus card instead? I gave the adorable kitty from Mewniverse a witch's hat and set her in a spooky, ink blended scene for a fun Halloween card. The tree trunks are from the Forest Builder Dies. Can you guess what set BOO! Is in? (I won't make you hunt for it, it's in The Elephant of Surprise.) It took a little finagling to shrink a speech bubble from the Whatcha Sayin' Stamps and Dies to fit, but I think it looks great. I love using everyday stamps for holiday cards, don't you?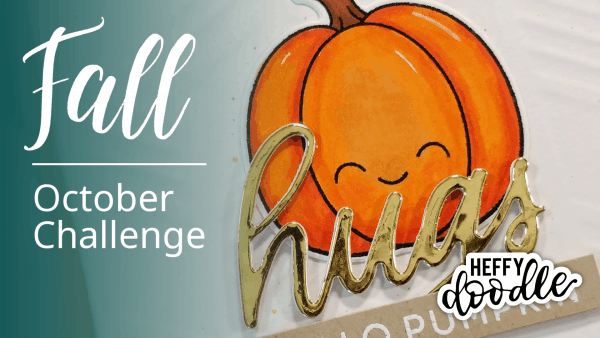 Alright, are you feeling inspired? Break out those Heffy Doodle stamps and show us what you've got! To enter, go to the Heffy Doodlers Facebook Group and post a picture of your project in the October Challenge album (it will be pinned to the top). Enter as many cards as you like. The winner will be randomly chosen from all entries posted prior to Midnight (UT) on November 3, 2019. You are not limited to cards, feel free to post scrapbook pages, home decor projects, etc. Just be sure the bulk of the stamps and dies used are from Heffy Doodle, and that your project is Fall themed. Good luck my friend!
Questions, just ask. Need some new Heffy Doodle goodies to play with for the challenge? Head on over to the shop and take advantage of free worldwide shipping in the month of October!!! Remember, you enter the challenge in the Facebook group, not here. Oh, and let's keep it PG please 😉
I'll be back on November 5th to announce the winner and the next challenge. Until then, I'll see you on Facebook…
The Heffy Doodlers Challenge is not sponsored by, nor affiliated with Facebook. To be eligible to win, you must be at least 18 years old, and agree to allow Heffy Doodle permission to use your submitted photos for promotional purposes.