September 1, 2017
Heffy Doodle Happy Mail
Hello Heffy Doodlers!
Did you know that it was my birthday last week? And I have to say that the best birthday present was seeing dozens of happy posts on Instagram and Facebook as our kickstarter supporters were receiving their Heffy Doodle supplies!
Do you spy anyone you know?

Today I wanted to share a card that I made over on my Hungry Heffy Crafts blog – using Ad-roar-able Lions. I also used a die from Mama Elephant to create these cute peek-a-boo windows.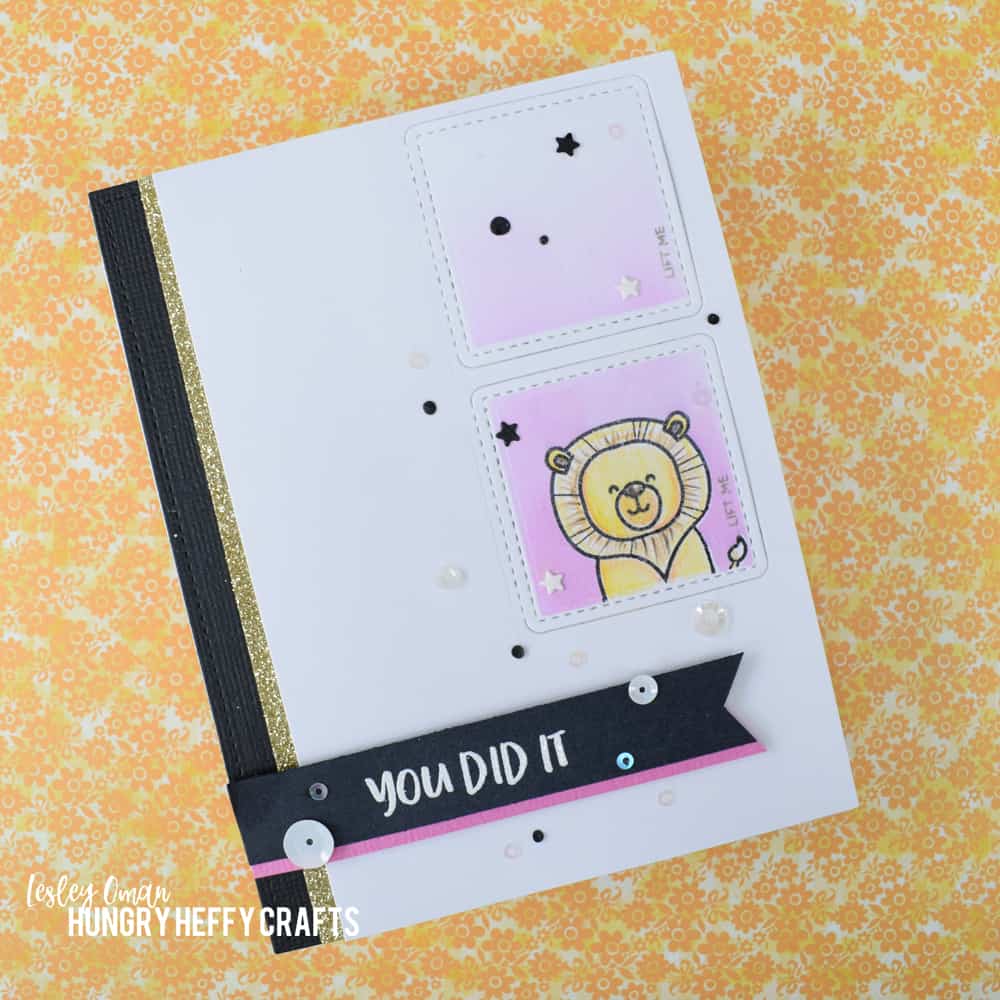 I masked the door and stamped mister Lion on there and coloured him in with colouring pencils. I loved adding the LIFT ME from Interactively Yours.
When you open up the doors – here's what you see!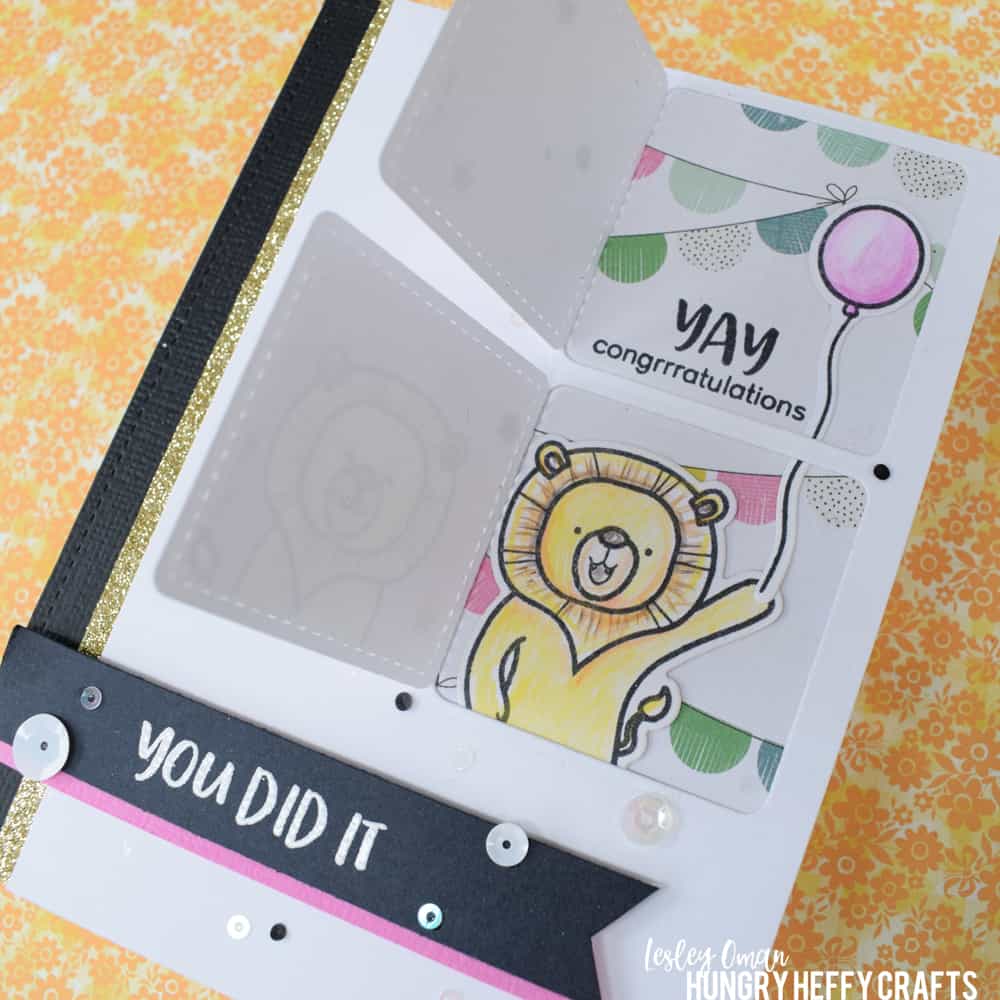 I used my two-way zig glue pen to add two dots to the corners of the flaps- and made sure i left it to dry before sticking down. This creates a repositionable bond, and makes it easy to open and close the doors!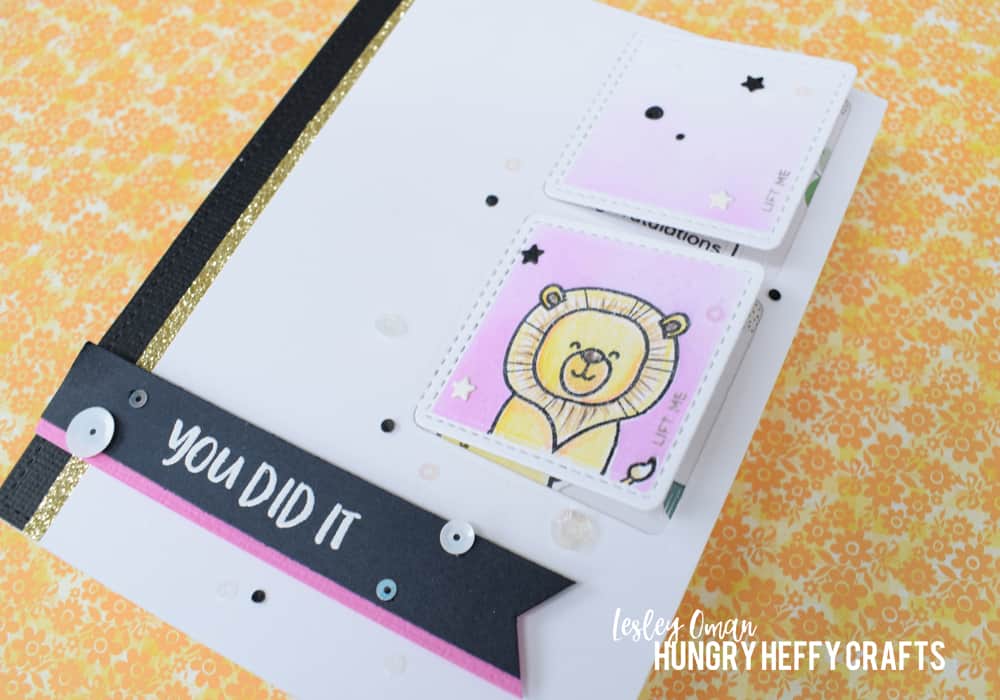 We are also having a blast looking at the awesome projects that are starting to appear on the interwebs. Here's a few that we have spotted and wanted to share with everyone!
Brianna  (IG – @heybrinney ) made this SUPER cool Mardi Gras card using the Happy Snappy Crocs set. I love the way she has given him a cape and that mask is very cool! The shaker elements behind the die cut letters give this card a super fun interactive element! Great work Brinney! <3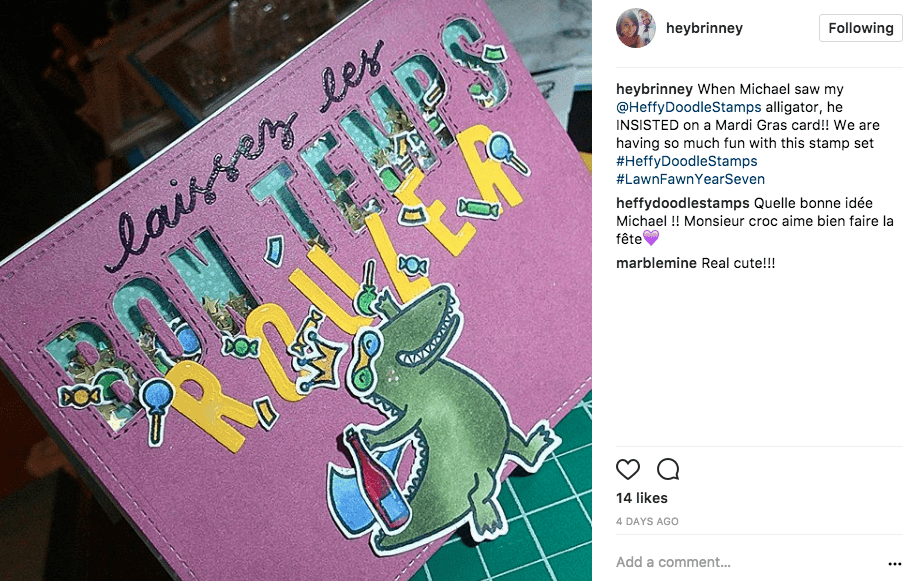 And this card by Anna ( IG – @bergsgatansanna) shows some fun masking – i love those rays of light! Such fun!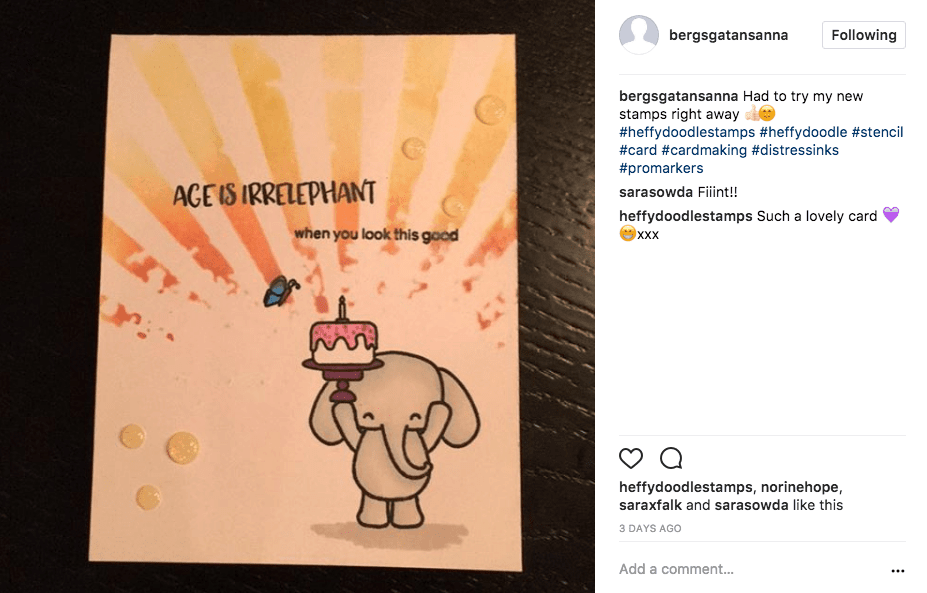 When posting your Heffy Doodle projects, make sure to tag us (@heffydoodlestamps on IG, and @heffydoodle on twitter and facebook ) and you never know… you might be featured by us!