July 15, 2017
Heffy Doodle BLOG HOP!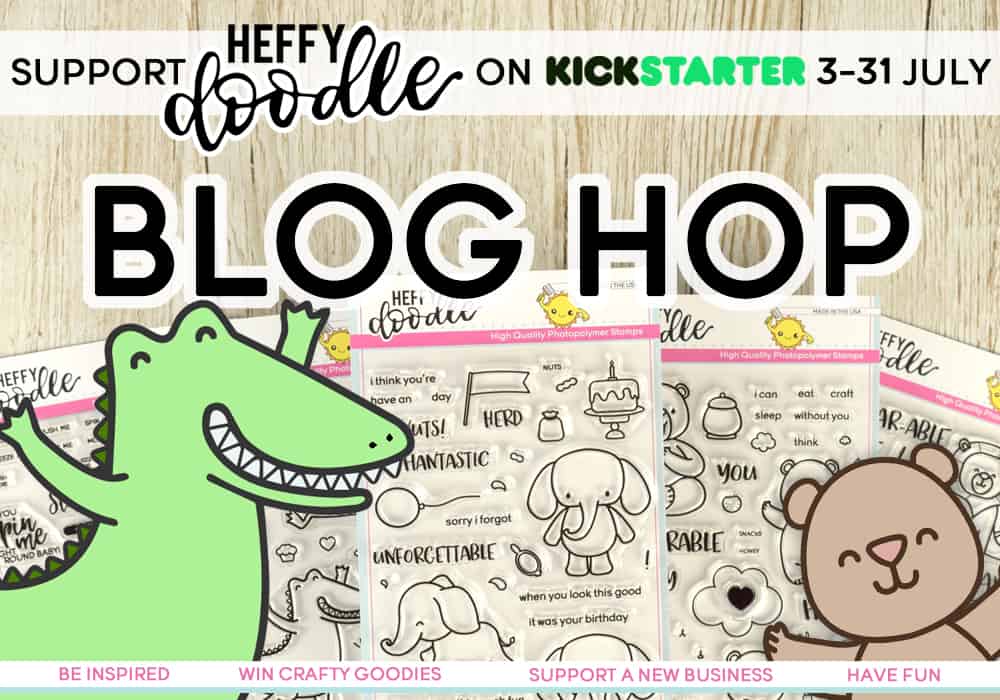 Hello crafty friends!
We are off on an doodle-tastic adventure today – I hope you are ready to have some fun! That's right, we are having a mega blog hop so you can see lots of our Heffy Doodle products in action. We have teamed up with some serious talent to ensure that you see a range of ways that you can use these great stamps and dies.
Before we show you the full line up, we couldn't help but add this super fun card that we spied on Instagram – made by the fabulous Snow – @marblemine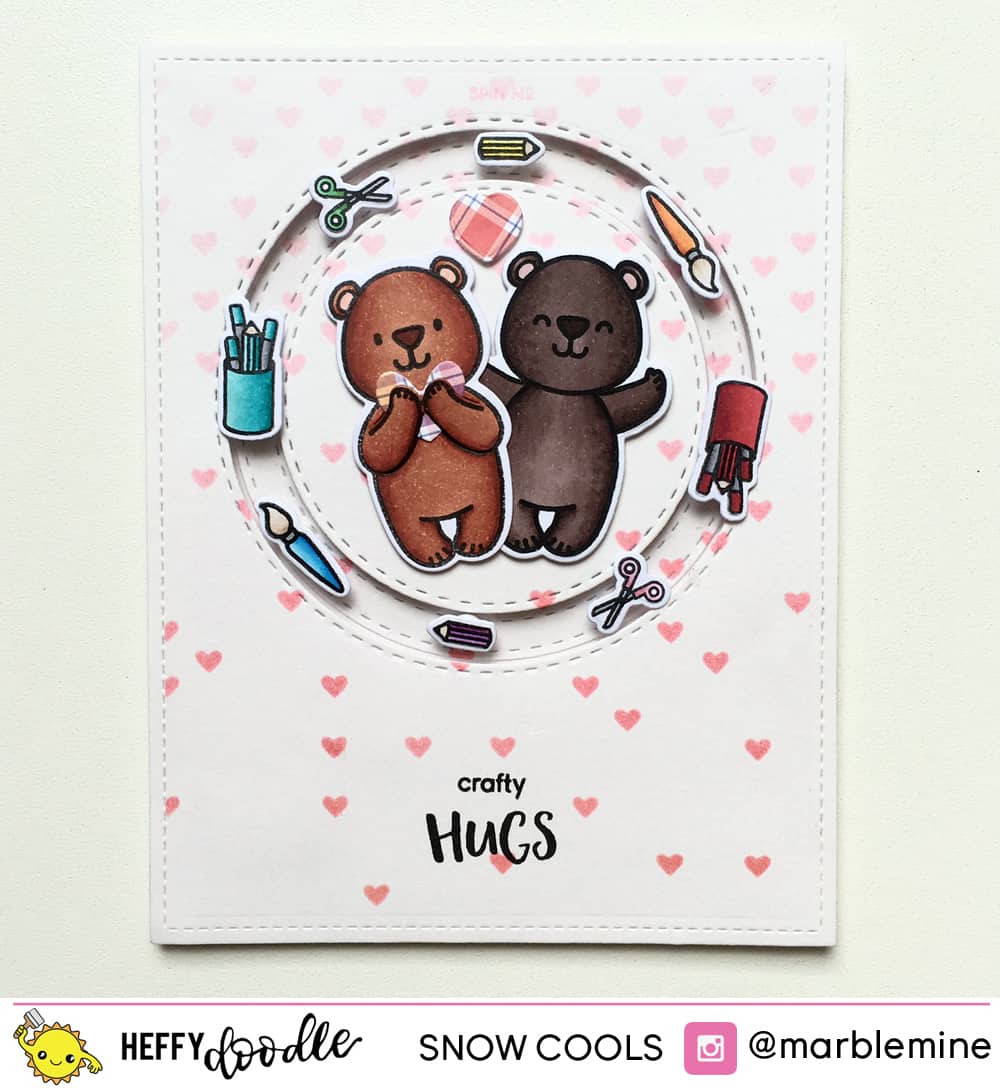 Snow has used the bears from the Unbearable Without You set, and not only do they look adorable together, but they look like they are in their element because they are surrounded by craft supplies!
But that's not all… take a look at this!
I love that she has added the SPIN ME image from Interactively Yours at the top of the card, but it is so dainty and subtle. LOVE!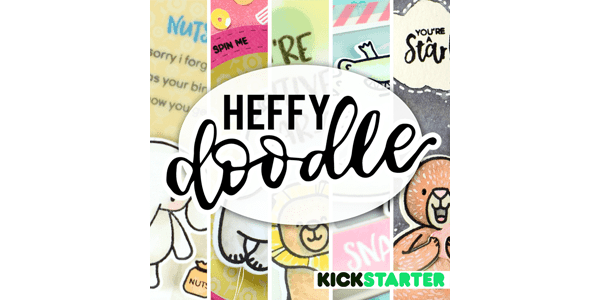 Heffy Doodle who?
In case you are new to Heffy Doodle – Hello there! We are a brand new company and we have just launched our first release of products through Kickstarter. We are collecting preorders throughout the month of July (through our Kickstarter campaign) before entering full blown manufacturing mode in early August. We are offering a reduced price for our Kickstarter supporters, and also massive savings if you choose to order certain bundle packages. You can see the whole range, and find out all the details on how to order Heffy Doodle by visiting our Kickstarter campaign – I hope you will come over, place an order and help this new family run business get on its feet – as well as treating yourself to some top notch craft supplies! And if you do decide to do that, don't forget to grab the 'I've backed Heffy Doodle graphic to share on your blog and social media! 🙂
Giveaway Fun! 
Leave a comment on each blog post to be in with a chance to WIN!

Comments will remain open until 12 noon BST on 20th July and the winner will be announced on 22nd July here on the Heffy Doodle Blog. 

WIN!! The winner will win a Heffy Doodle cotton tote and a set of 12 Distress Oxides.

Entries are open worldwide.
Let's have a look at the line up for our Blog Hop!
Heffy Doodle Blog <– YOU ARE HERE
So that means that the next stop along the way is the awesome NICHOL!
We hope that you will support Heffy Doodle and don't forget to check us out over on all the usual social media channels.
Instagram – @heffydoodlestamps
You can also sign up for our mailing list here.
Happy Hopping!
x