January 12, 2018
Have a Pawsitively Day
Hello my friends. This is Olga Moss.
After the New Year and Christmas holidays, the soul already asks for summer. So today I have a hot summer little scene for you. Among all our sets of stamps there is one – the most positive one. What do you think, which one? Yes, this is a set with kind and cheerful lions Ad-roar-able Lions Stamp Set.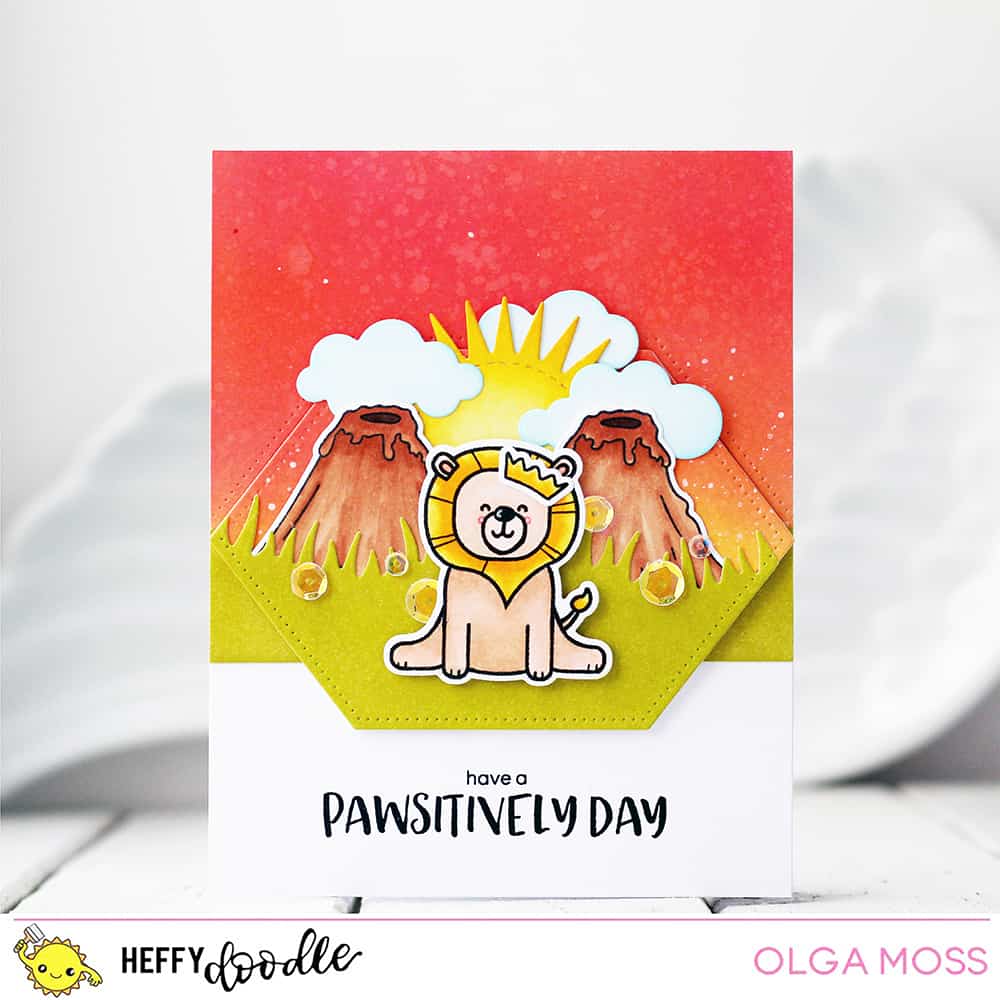 So, first I made a bright background. For this effect, I blended yellow and orange colors, sprinkled it with some water and white watercolor. The effect was excellent.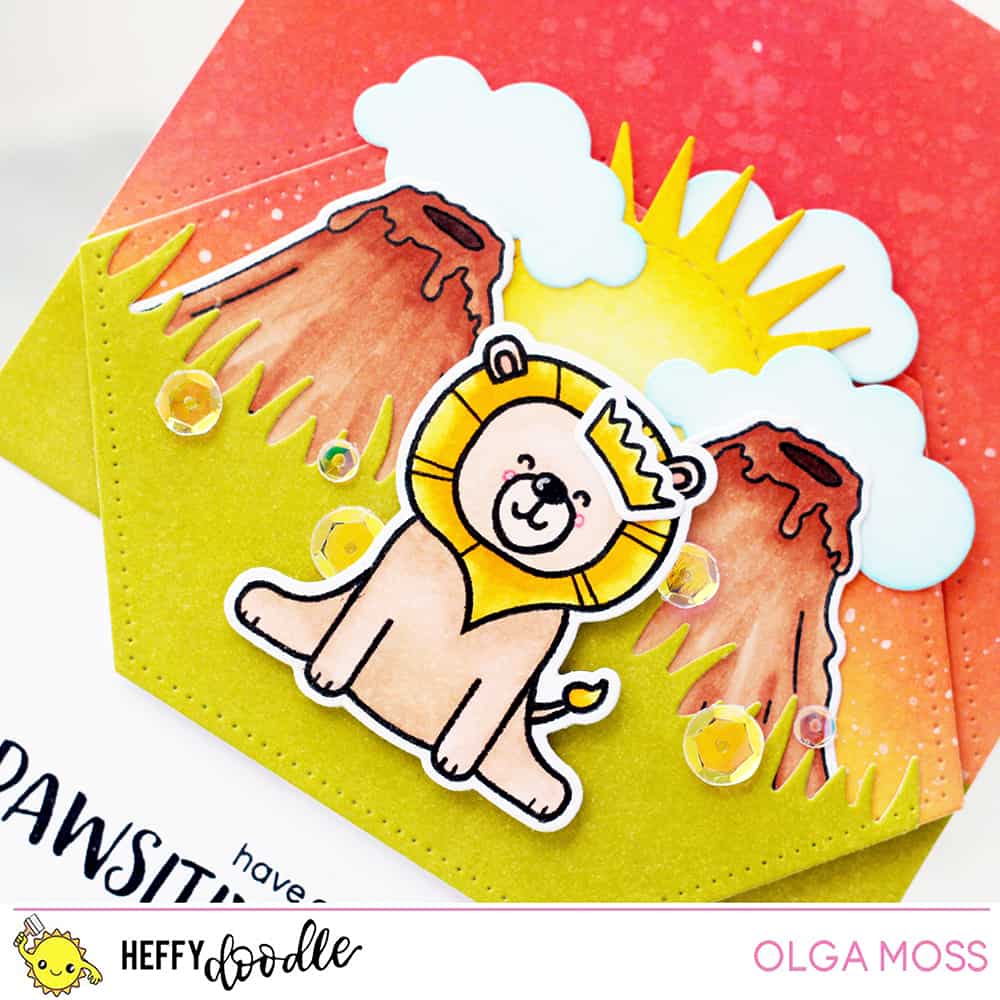 Then I cut out a hexagon from the finished background. And made herbs, glued it. Now I stamped, colored with Copic markers and cut out a cute lion. But my composition would not be finished without a beautiful landscape. So, I took two volcanoes from the Geology Rocks Stamp Set. And also added sun and clouds from MFT. Then I glued it all to the base.  And added the sentiment Have a Pawsitively Day.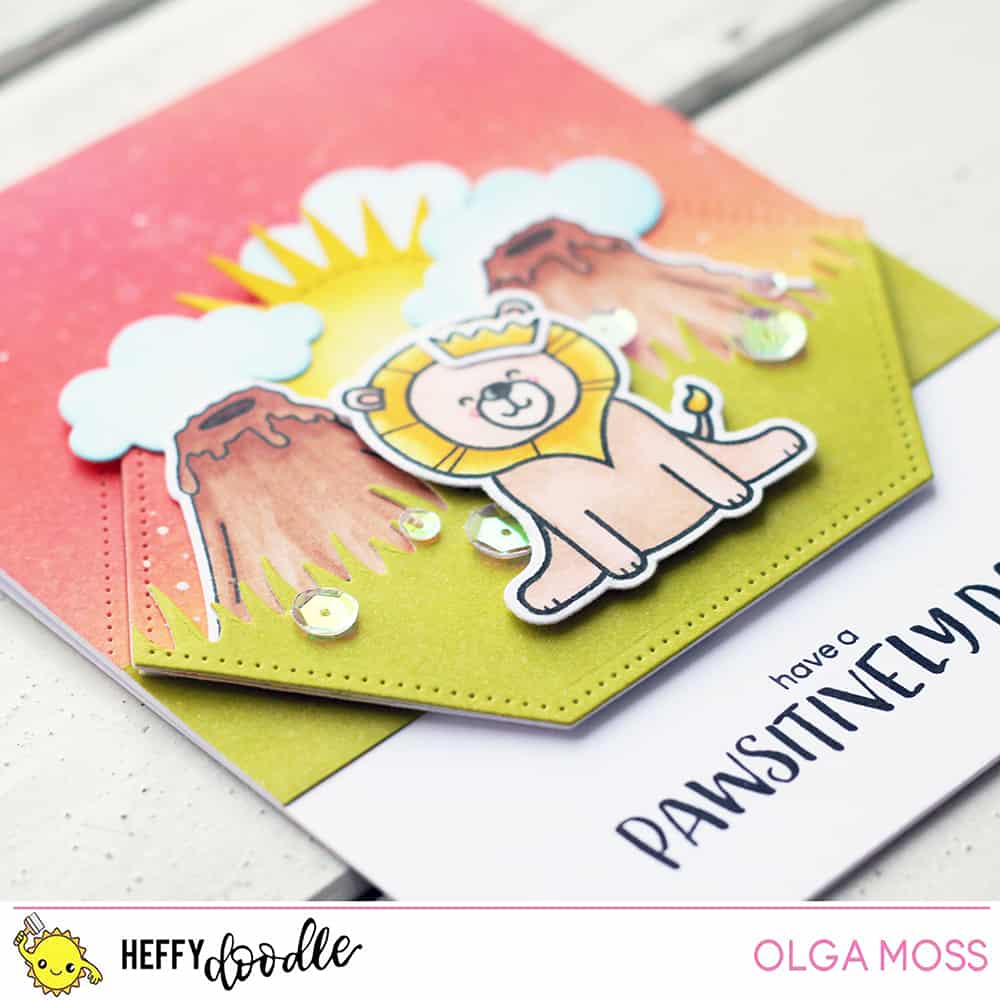 Lastly, I embellished this project using Crystal Clear Sequinse Fusion.