December 26, 2022
Happy New Year – Programmed to Party!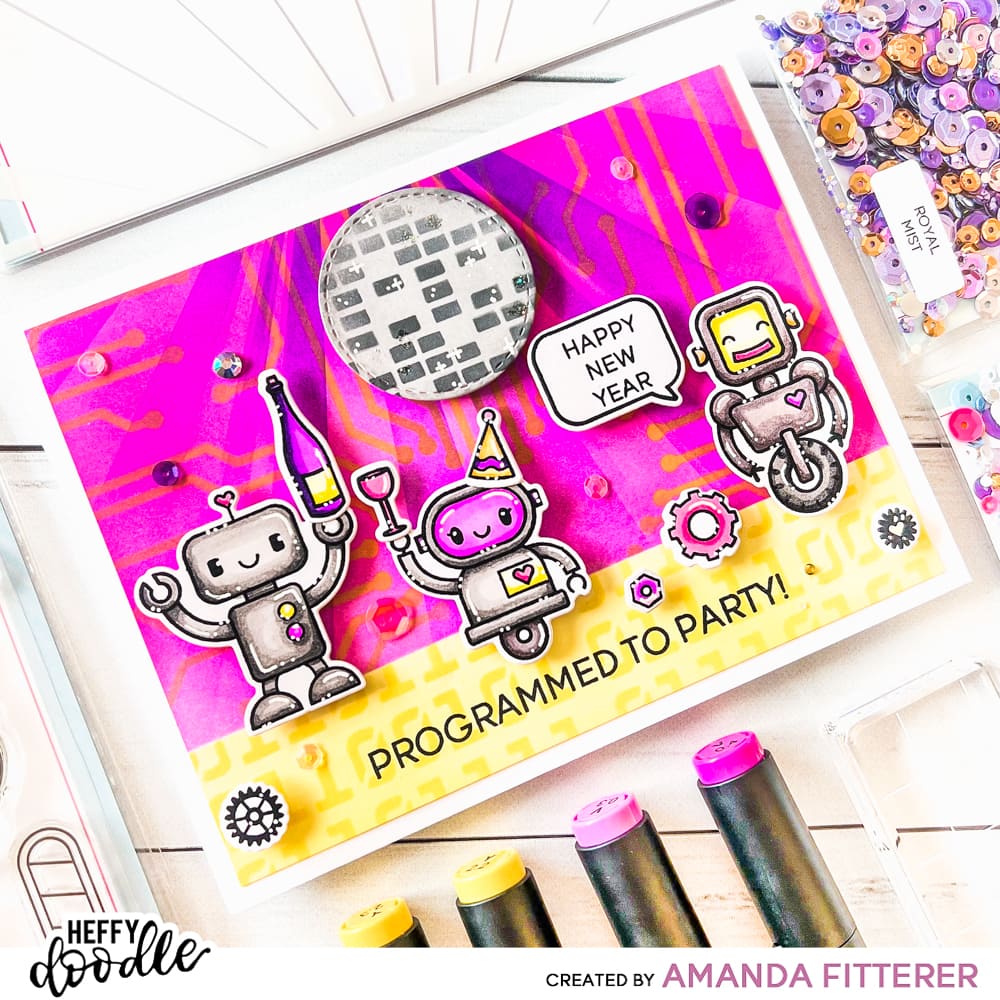 Hey friends!!! We hope you had a FANTASTIC Christmas yesterday! Now, it's time to get GEARED up for the New Year (see what I did there?!) with this Bots of Love card!
To create this card, I started by making a disco ball to center my card around! I used a Stitched Circle Die and the Cityscape Stencil to create it! I added some sparkle using a white gel pen and some sparkly embossing powder.
Next, I created my bright background! I used Heffy Memo Tape to mask off the bottom of my card. I started by blending the entire background with Catherine Pooler Pucker Up ink. Next, I blended the Love Circuit Stencil with Limoncello. Lastly, I blended Grape Crush through the Rays the Roof Stencil. Once the top part was done, I moved my Heffy Memo Tape to mask off the top of the card and then ink blended the bottom with Limoncello ink. I also blended more ink through the Cogs and Code Stencil.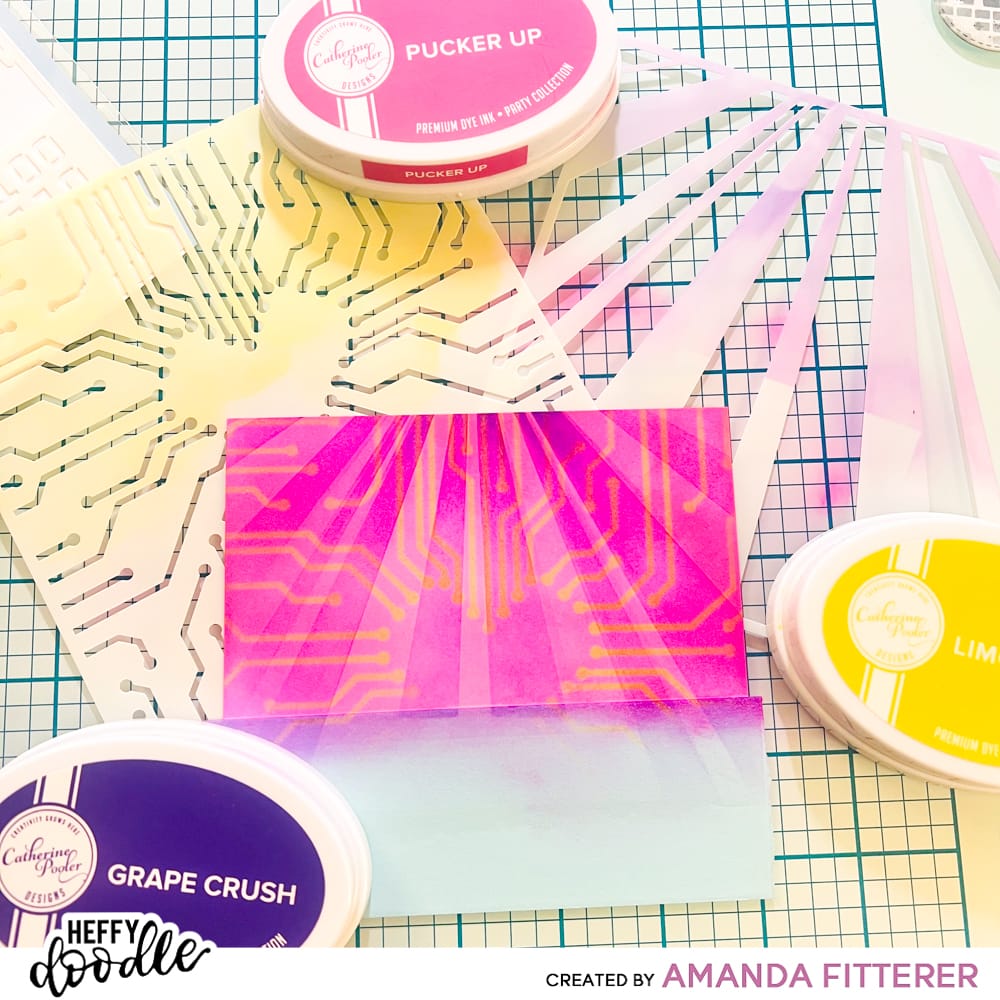 Next, I stamped my images from the Bots of Love, the Happy Snappy Crocs, and the Whatcha Sayin' Now stamp sets.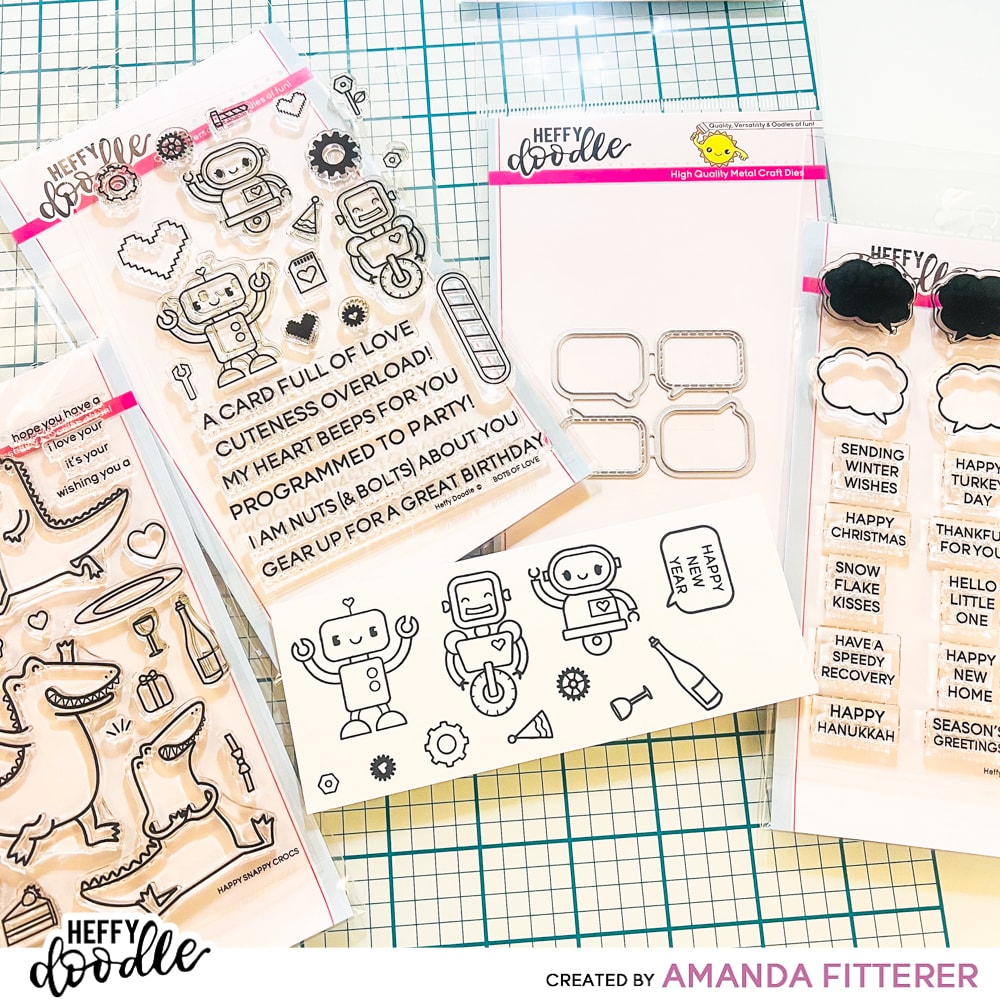 I colored the images in with OLO markers and then cut them out with the coordinating die sets. I added highlights with a white Gelly Roll pen.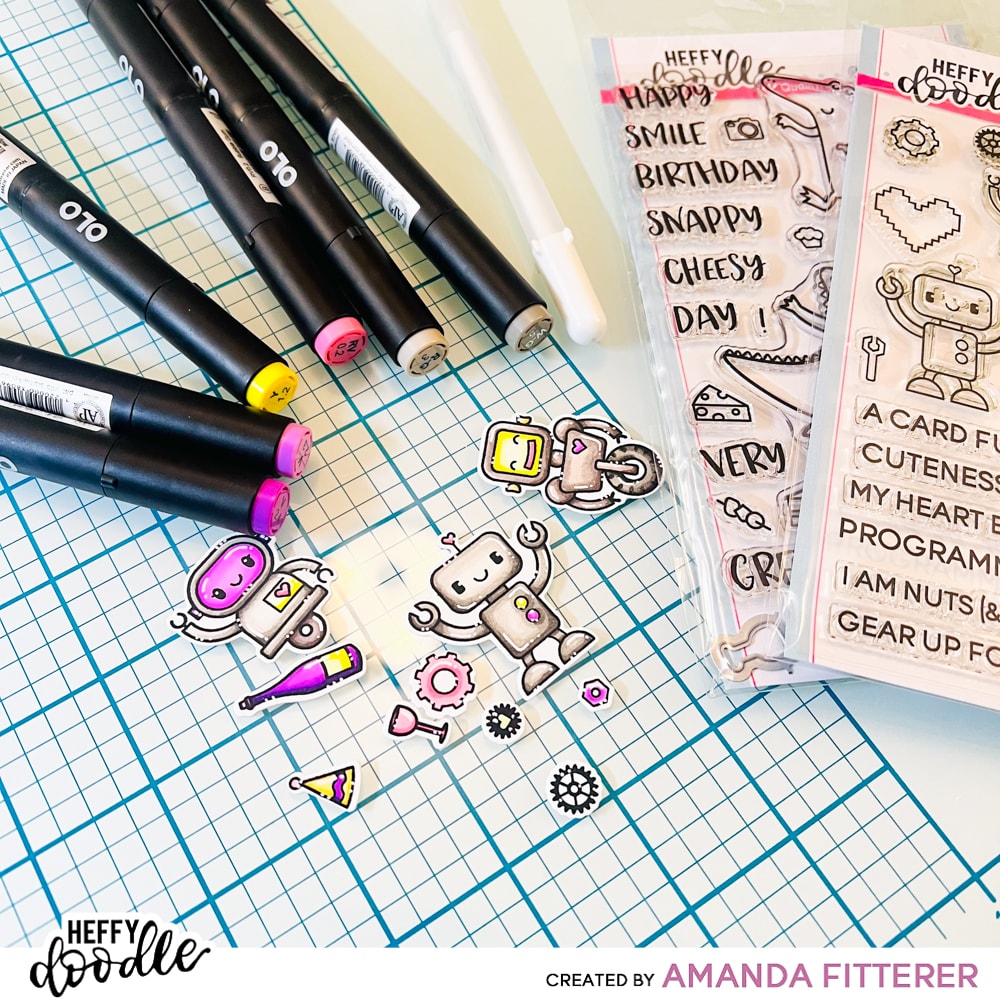 After using 3D foam squares to attach my images to my card, I added some beautiful sparkle with the Royal Mist and Truly Outrageous Sparkle Mixes!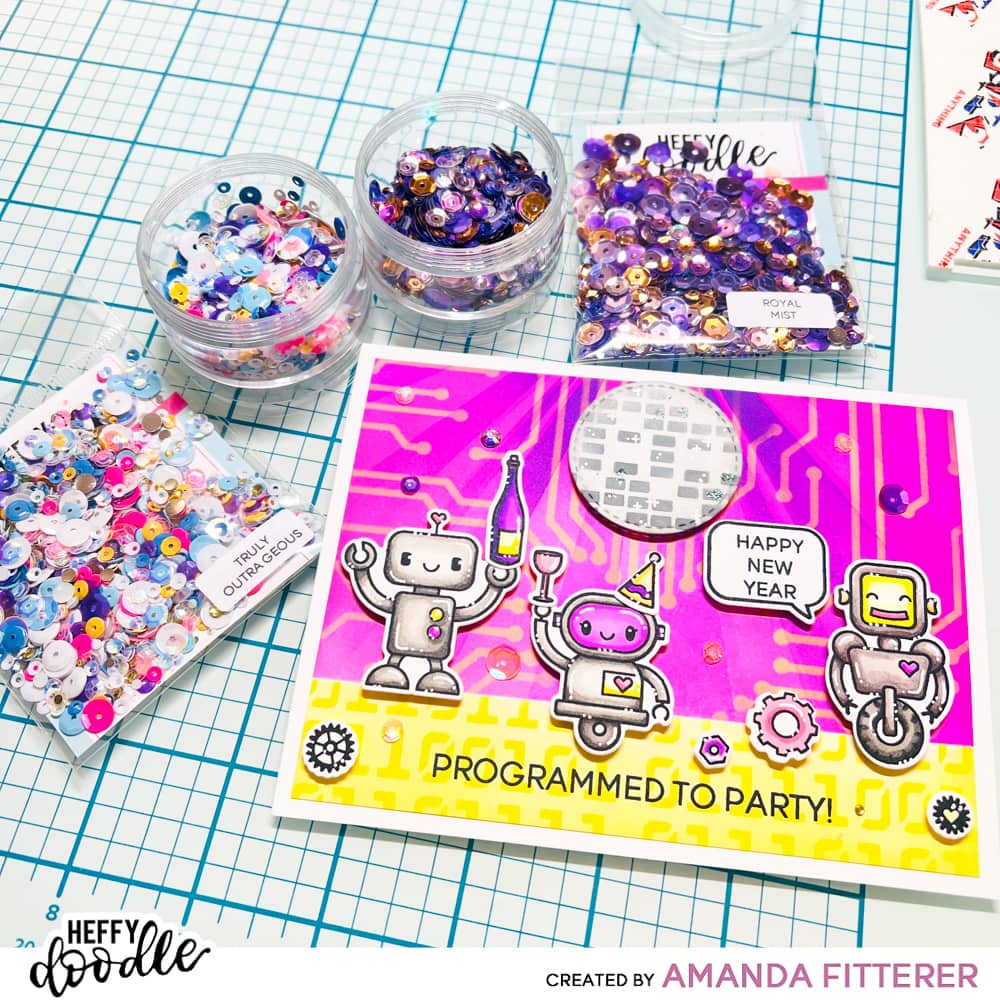 Here are some more images of the finished card!
We all hope you have a wonderful New Year! I'll be back with another post in 2023!! Xx, Amanda