November 20, 2023
Happy Birthday! Clean and Simple card making

Hey Crafty Friends, it's Jasmin here from Jasmin Crafty Makes. I'm back to share another celebration card with you today. I always have the best intentions to make cards and send them out to people on time, I tend to fall here often! Let's build our stash with some clean and simple card making taking advantage of those die cuts and patterned paper packs in our stash!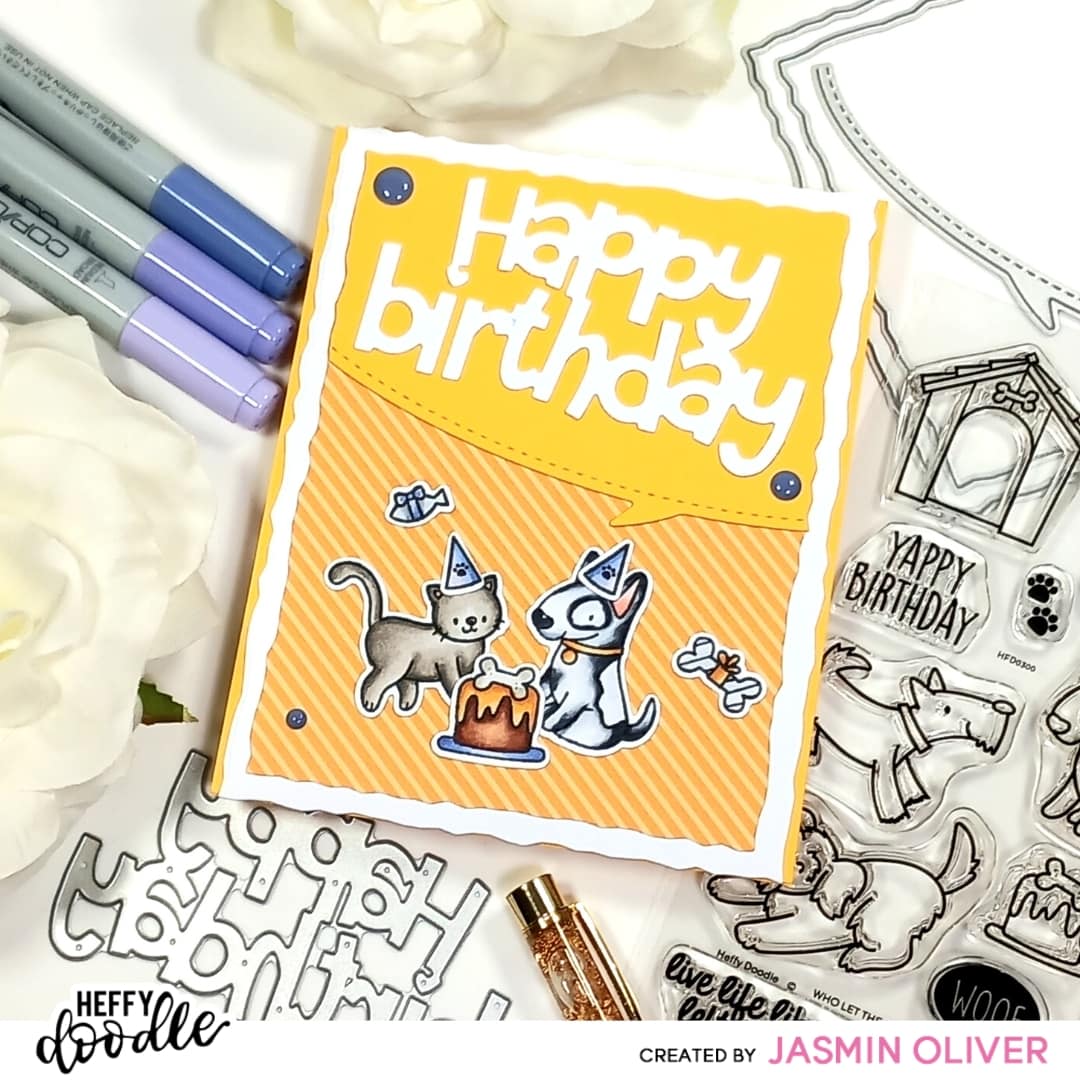 To get started cut a card base from Sunny Side Up cardstock, 11.25″ x 4.25″ scored and 5 1/8″. Then take the largest nested Deckled Paper Hugs die cut from Bright White cardstock, followed by the next nesting size down in the same die set cut from the orange striped paper featured in the Summer Holiday Paper Pack. Finish up with another piece of Sunny Side up cut from the same nesting die as your patterned paper followed by a cut using the Looks Who's Talking Dies.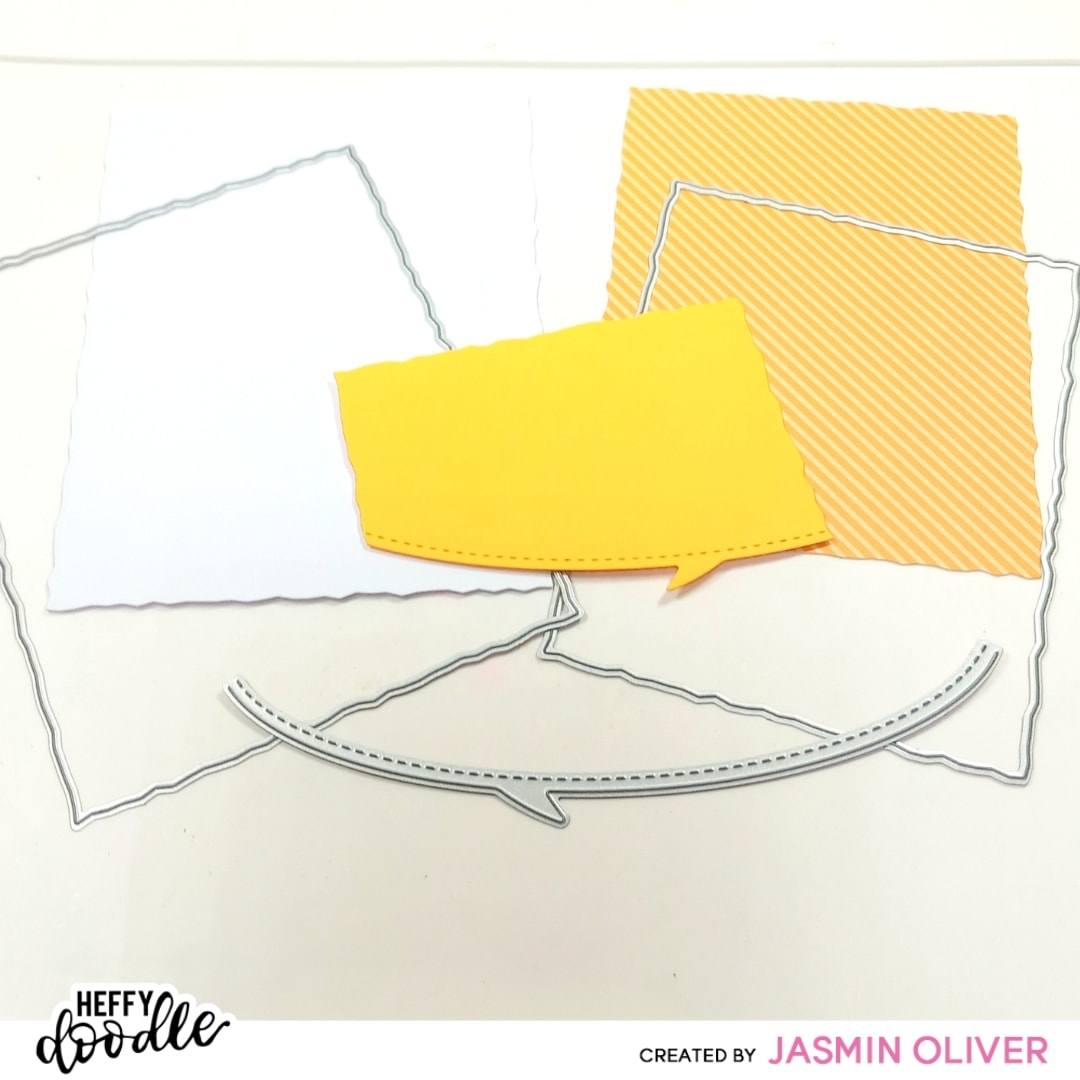 Stamp desired images on Alcohol Marker Friendly Cardstock in Memento Tuxedo Black Ink which is Copic marker friendly. All images have been colored in copics today.
Images are taken from a variety of stamp sets Cozy Kitties, Who Let the Dogs Out, and Purrfect Day.
I then run all my images through the Heffy Doodle Mini Die Cutting Machine using the coordinating dies for each stamp set.
Next, we need a sentiment to finish up our card, I'm using the Happy Birthday Jumbo Sentiment Die today cut from Bright White Cardstock to tie into our white panel in our background.
Tip: if you want to take your card to another level you could use the shadow part of the word die to cut straight into the speech bubble section and turn it into a shaker behind the sentiment!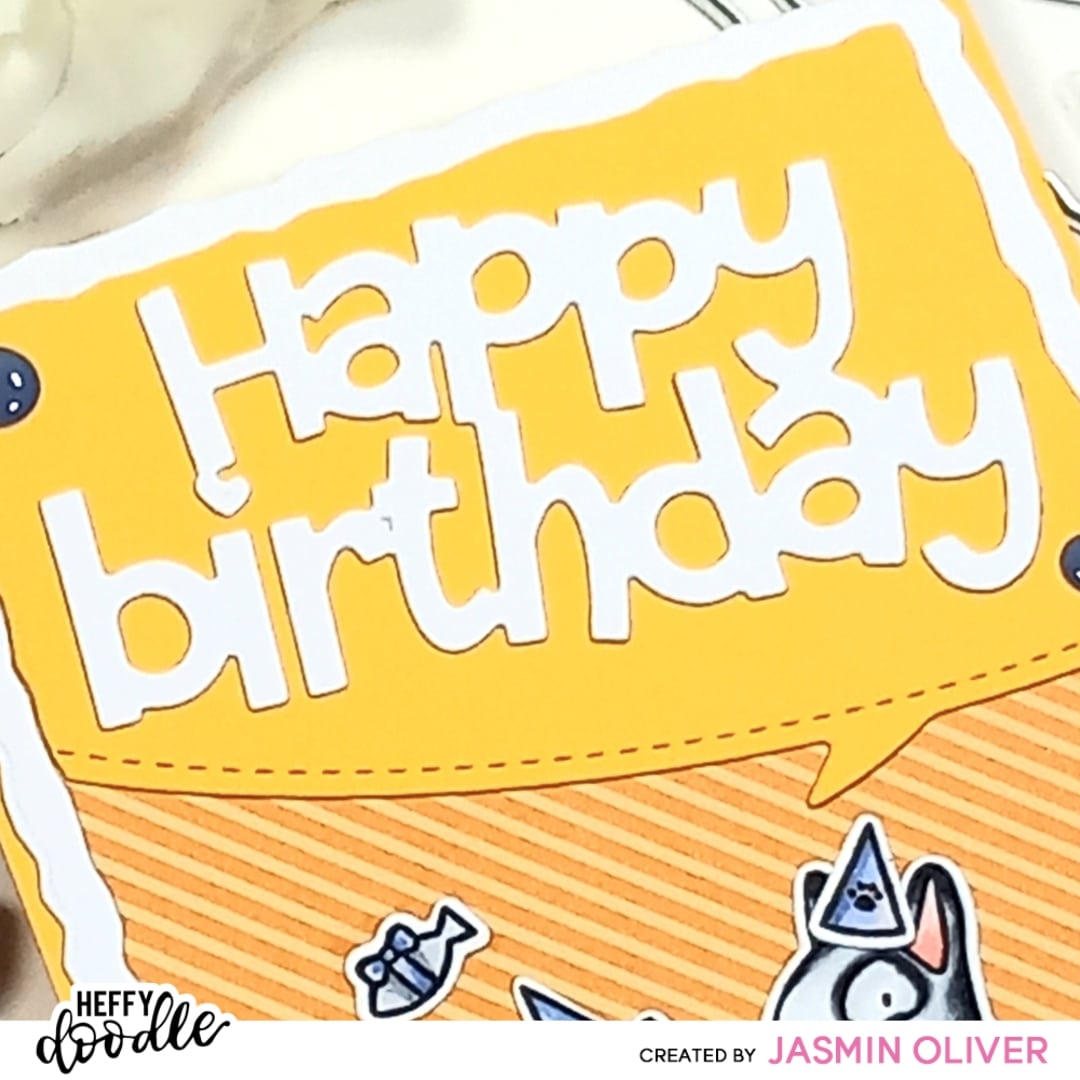 I've used double-sided tape to adhere the background layers together and adhesive glue for the sentiment and images. Finish up with some enamel dots to match your project, I've chosen the color that matches my coloring in my images. I've used 3 sizes of the purple/blue dots featured in the Wildflowers set in a triangle form on the front of the card.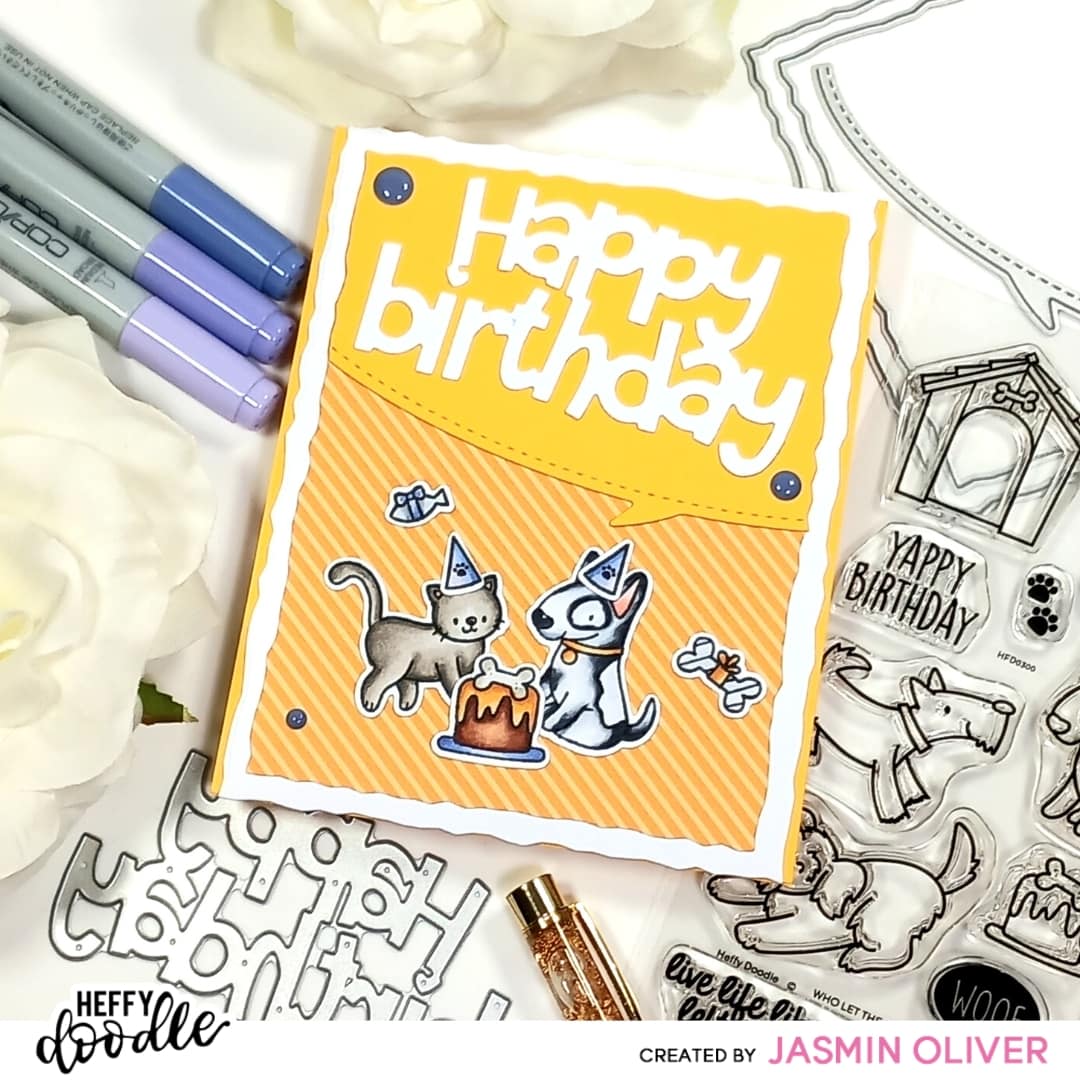 I hope you have enjoyed today's inspiration to help build your card stash with some simple designs. I will be back soon with more celebratory cards!