January 31, 2022
Fluffy Puffy Birthday Wishes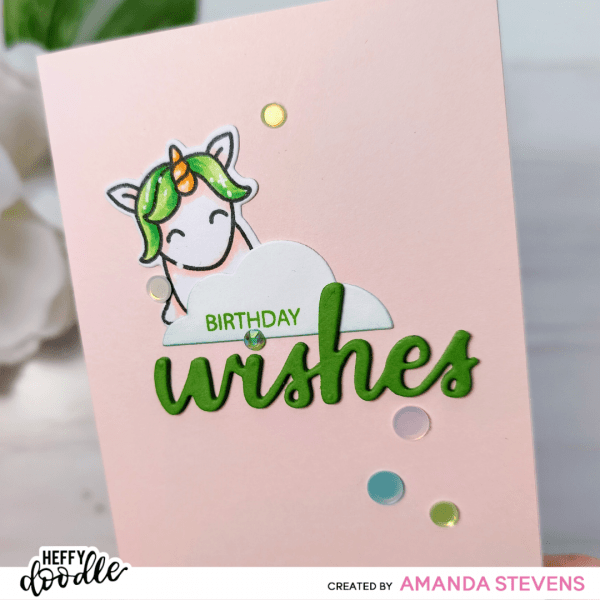 Hello again my crafty friend, it's Amanda from Pear Blossom Press! Today, I'm sharing a clean and simple card, made with leftovers. I don't know about you, but when I get an idea for a scene card, I often color and die cut more images than I end up using. It's no big deal, I just tuck the extras into my stamp pocket, and then they're ready for quick cards like this one. (You'll find a card sketch over on my blog to help remember this idea.)
In this case, I had extra unicorns and clouds from when I was making these cards. Since I needed a birthday card, I pulled out a BIRTHDAY stamp, and WISHES word die, to form my sentiment. It was as easy as pie to glue the elements onto a pale pink card base, and add a few sequins for sparkle. So easy in fact, that I had to question myself. Is it really done? It only took 15 minutes, can that be right? Lol, after another 15 minutes of second guessing myself, I decided it was finished, and ready to mail. What do you think?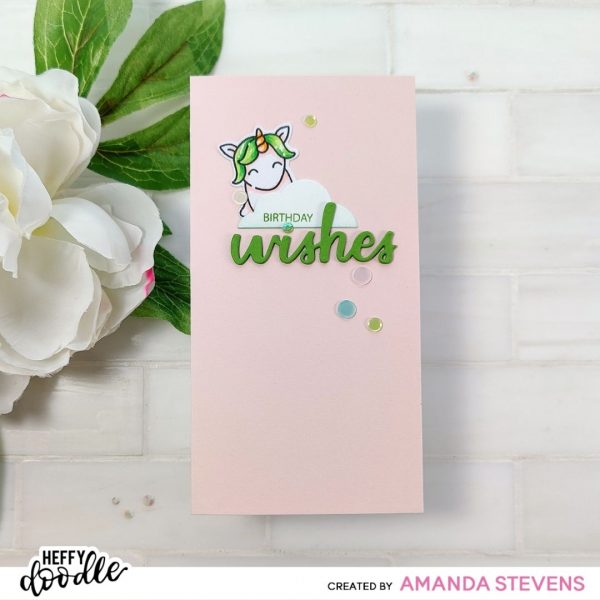 Head on over to my blog for a card sketch that will help you remember this recipe for using your leftover images… pearblossompress.com
Before you go, don't forget to head to the shop to pick up these goodies. Afterall, you can't have leftovers if you don't have the ingredients to start with, right?
Thanks so much for stopping by today! I'll be back soon with another fun card to share.