July 7, 2019
Flat Fold Card with Super Dudes
Hello Heffydoodlers! Welcome to the blog! Ali here with a short post to let you know my new video is up on the youtube channel here. It's a super flat-fold card with the Super Dudes Stamp set. I was inspired to find out how to make a flat-fold card, as my crafty friend Fiona (we started cardmaking together about 19 years ago now!) sent me one recently for my birthday (a lovely one with flowers, birds and leaves) and I loved the interactive element – of course! The card lies flat for postage, then can be 'expanded' to stand up. It's a great interactive/folding design as there's lots of area to place stamps and images as well as sentiments – you can fit a ton on one of these cards!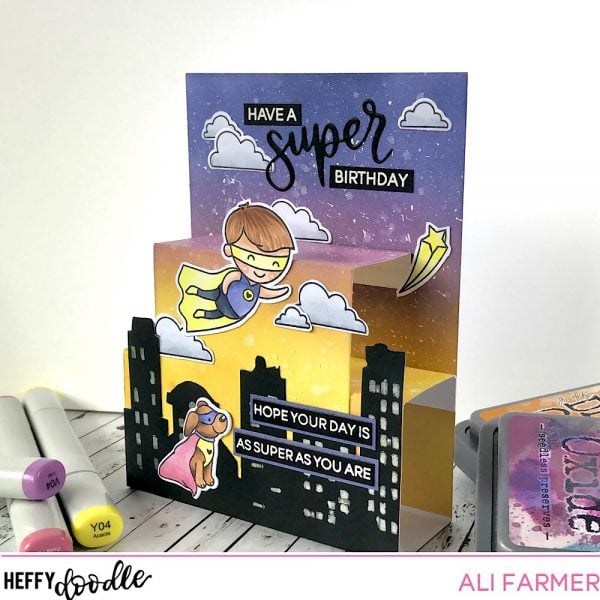 So I went googling and you-tubing to see if I could find out the dimensions – and came across one I liked on a blog called WOWNolacreations here. So I've used the dimensions from there to create my card today! I have the dimensions of the pieces on screen during my video too! Hope you enjoy my video and that it inspires you to try this technique!
Don't forget the new release pre-orders are open and the release goes live on the 10th – so you only have a few more days to take up the exclusive free stamp offer that always comes with Heffy Doodle Pre-orders!! You might even get a chance to make a flat-fold card with the new release before I do!!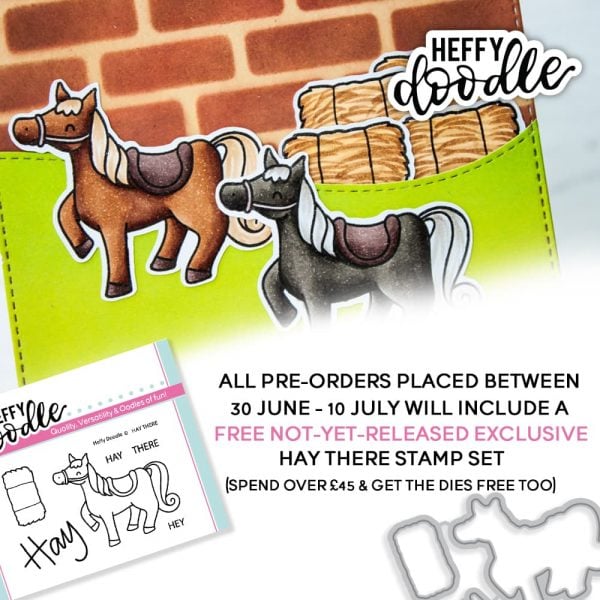 Have a lovely day and see you again soon!
Ali xx