July 4, 2017
Flabbergasted!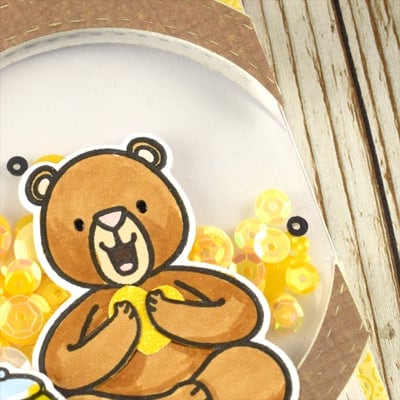 WOOP!
Hello everyone,
We just want to take a minute to say OHHH MYYY WOOORRRD!! :-O
That's right – WE DID IT! In only 24 minutes we had reached our Kickstarter goal! Can you even imagine how that felt!? It took me a while to pick my jaw up off the floor and shake off the shock, but BOY OH BOY, I cannot tell you how much this means to us!
Thank you
Thank you THANK YOU so much to everyone who has supported us so far. For the pledges, the 'likes', the comments, the reposts -the support within this community is wrapping us with so much love right now!
In preparation for the big launch, we sent some sample products to a selection of crafters so they could see the products and get a chance to play with them. Keep an eye out – because you are sure to see some Heffy Doodle projects out there throughout July.
To keep you inspired, we have launched our PROJECTS PAGE on our website – where we link to lots of Heffy Doodle projects across the interwebs. We have a few on there at the moment, and plan to add lots more so it becomes a wonderful place of inspiration for you. We already have spotted a video tutorial using the Elephant of Surprise stamp set, made by the wonderful Ashley. Why not take a few moments to check it out! They don't call her the Sparkly Canadian Crafty Girl for nothing —just look how she goes to town with those sequins! LOL
See you soon, our little Heffy Doodlers! x