February 12, 2018
Feel cheddar soon Squeakheart
Hello and Happy Monday everyone!
Maria here showing you a new project featuring the awesome stamps and dies from Release 3. Aren´t they all just gorgeous and so fun.
Lot´s of my crafty friends have been sick or ill lately with some sort of winter flu bug. What could be better to cheer them up than a handmade card in their mailbox? What do you think?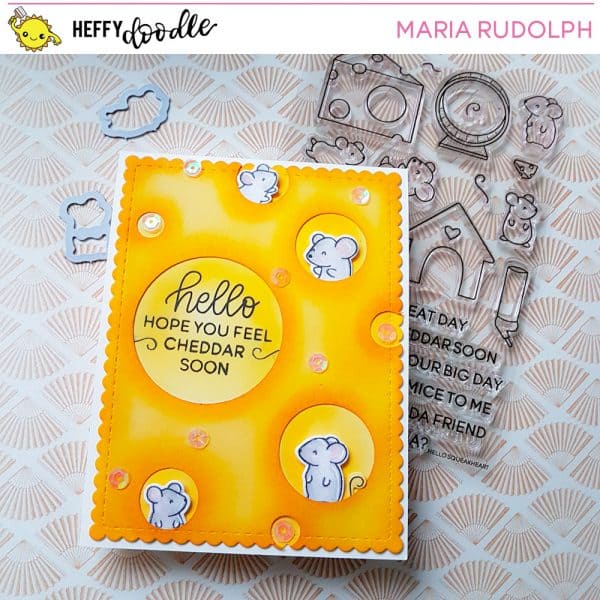 As soon as I saw the set Hello Squeakheart I fell in love with it´s cute characters and this was actually the very first card I made with them. You just can´t resist the cuteness and charm of this little critters.
For the base of the card I cut and scored a whisperwhite piece of cardstock. After that I diecut two yellow panels, one in light and the other one in a brighter yellow color.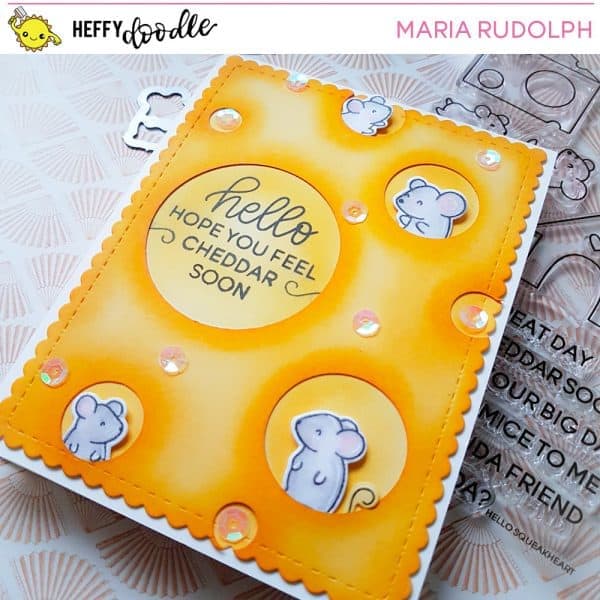 With the help of my trustworthy circle punch collection ( Yes I´m a punch addict and I have tons of them….I love my punches) I punches several different sized circles all over the panel to make it look like a slice of cheese( anyone else getting hungry?).  After all holes were punched I took my blending tool and some yellow ink and  inked arround the edges of all holes and the panel itself to make it look more cheesy.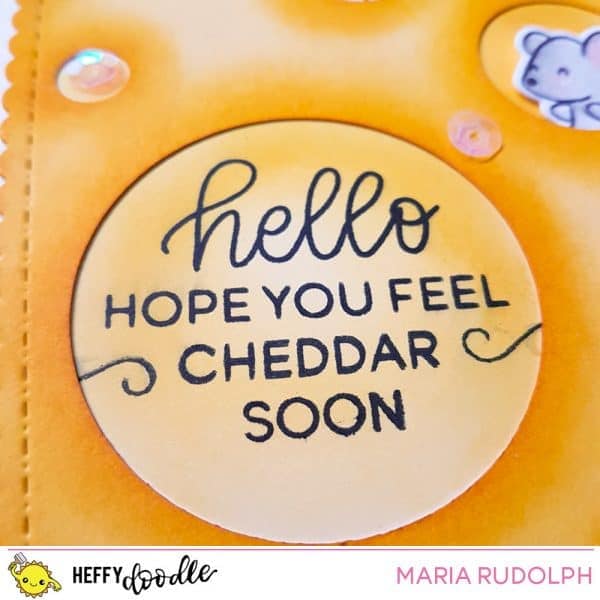 In the biggest of the wholes I stamped the sentiment `Hello, hope you will feel cheddar soon´ from the Hello Squeakheart stampset in Tuxedo black ink. On the side of the sentiment I added two little mouse tails so that it seems and if two little mice are just running away from the hole and you can only see their tails. You have several different tails in the set that you can add to your characters. There are even dies for all of the tails too, cool huh?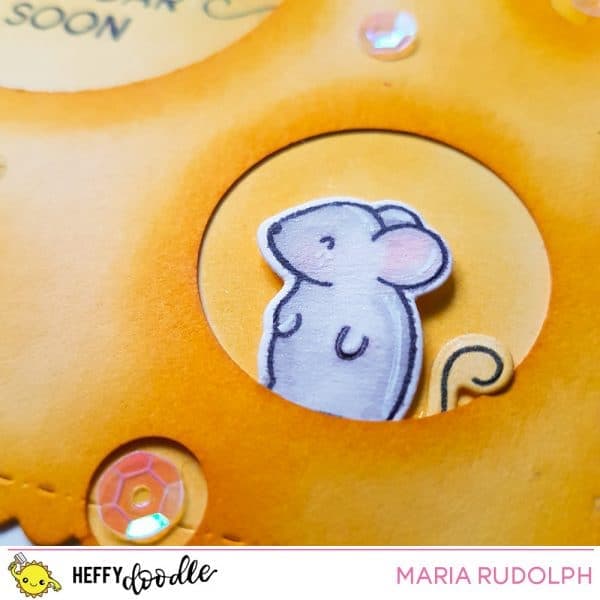 For the cute little mice I took a piece of shimmery white cardstock and stamped them in tuxedo black  and colored them in using my watercolors and a white gel pen . The white details always give the characters a little more life if you ask me. I stamped and diecut all 4 mice that are in the set and tucked them into the holes. One of them even shows it´s tail . Aren´t they are just so cute. Lesley did such an amazing job designing them .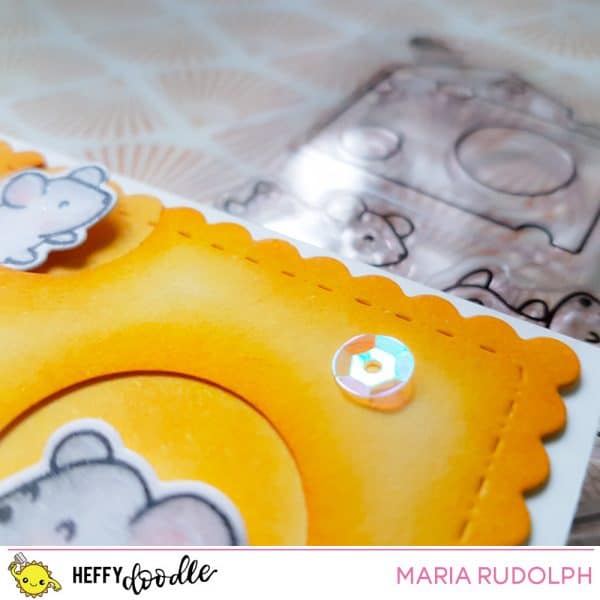 To finish the card off I added some clear iridescent sequins all over the card. A little bling always gives the card a little more finished look, don´t you think?
I hope this card is inspireing you to send out cards to your loved ones that aren´t feeling well.
Have a wonderful and crafty week!!
Happy Crafting!!
Maria 🙂