December 4, 2017
Elephantastic–Watercolor Card
Hello, everyone! It's Cassie here, and I'm back with another card for Heffy Doodle! Today I'm borrowing a technique I saw Kristina Werner do where you watercolor images that are typically one color with multiple drops of rainbow colors incorporated into it. Let me show you want I mean!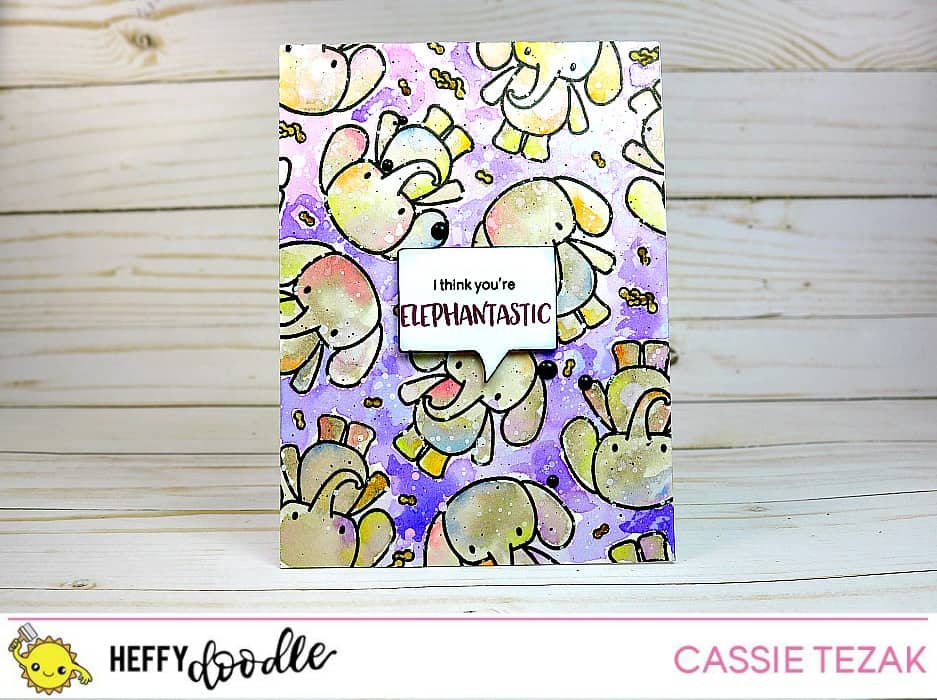 So, as you can see, I stamped my favorite elephant and some peanuts from the Elephant of Surprise stamp set all over an A2 size piece of Canson watercolor paper with a waterproof ink. Then I grabbed my Mission Gold watercolor paints to fill these cuties with color. If you don't have the Mission Gold watercolors, you could use literally any other watercolors! I started by filling in my background and adding some layers to it.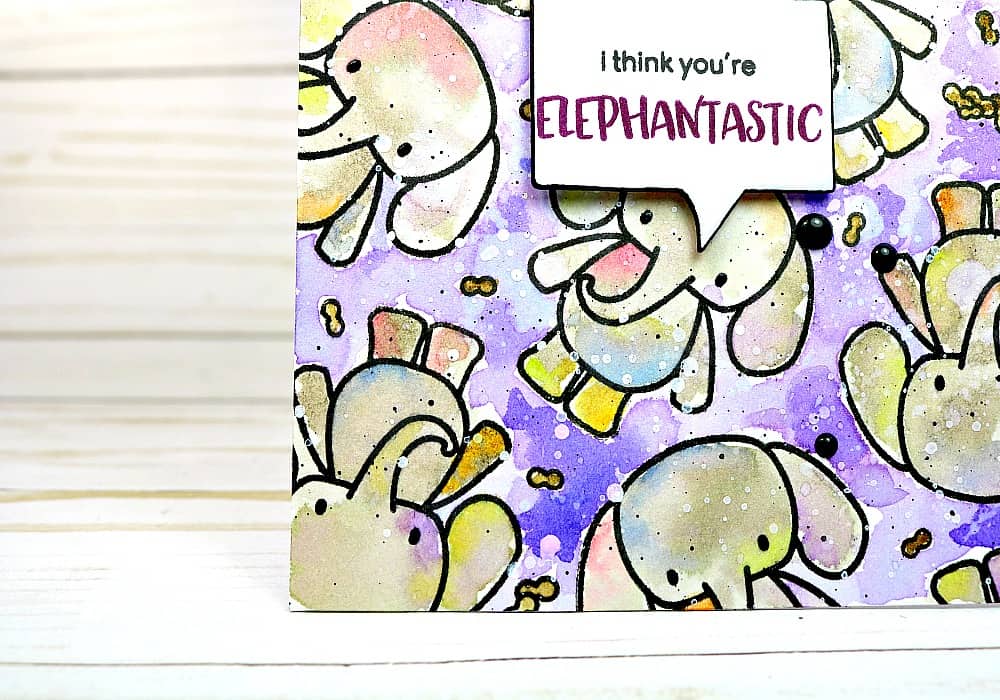 Next I started on the elephants. I did one at a time so that the water didn't dry before I could do this cool effect. I wet the area I was working on, added some light gray paint, and then, with a different color on my brush I tapped the color down in a spot of the elephant.For the most part I tried to let the colors mix and mingle as they wanted, unless I was getting a muddy mess. I turned out to be a lot easier than I expected!
Once that was all dry I moved on to my sentiment. I die cut a basic word bubble from some Neenah Solar White cardstock and stamped my mix and match sentiment. I paired "I think you're" with "elephantastic." I used a black marker to outline the bubble so that it popped a little more. Then I added some foam tape and attached it to the center of my card. To finish this card off I added some black Nuvo Crystal Drops and attached the panel to a card base. And my card was completed!
I hope you enjoyed today's card. Thank you so much for stopping by! Have you given this technique a try? If so how'd it go?! I hope you're all having a great week, and I'll see you again soon with another card!