November 14, 2021
Double Slider Surprise Fall Card – VIDEO
Hello there stamping friend! Carrie Rhoades here today on the Heffy Doodle blog. I am sharing a fall card today inspired by the November 2021 Challenge – Cranberry Blush. Here is the mood board for the challenge that inspired my card.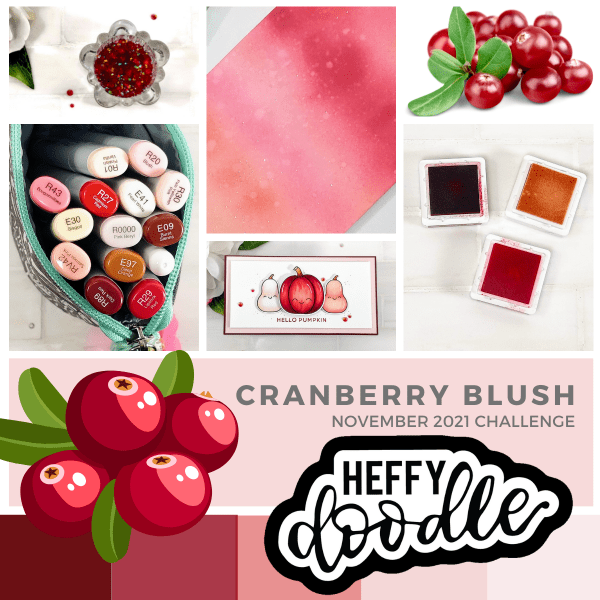 I love these colors so much! I thought I'd pull out some of my favorite things from the latest release and play with them and these colors. Let's take a look at my creation.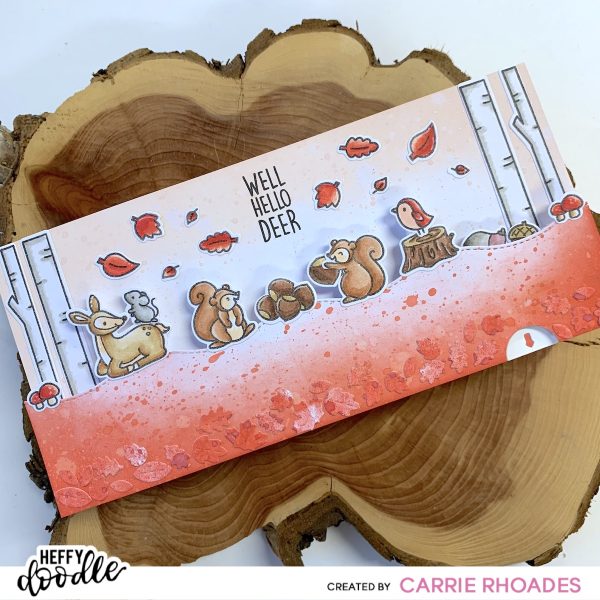 To create this woodland scene I used three different stamp sets; Deer to Me, Nuts About You and Mole Lotta Love.
The mole is the little pop up surprise in this card. He is popping up from underground with another nut to add to the winter stash.  The squirrels don't mind, even if that is a nut they already buried for winter.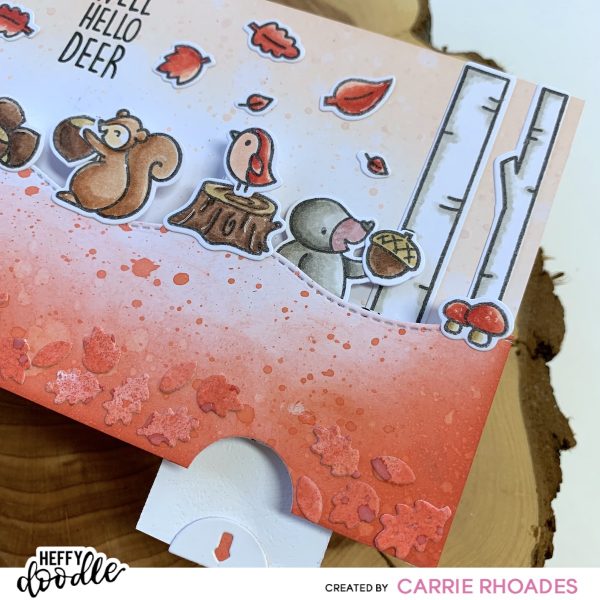 I was able to create this pop up surprise using the Mini Double Slider Dies. I love having little interactive elements on my cards. So, I am loving having this die set in my collection, and it is easy to use!
If you are looking for the Mole Lotta Love stamp set, it is a free with purchase item from Heffy Doodle right now.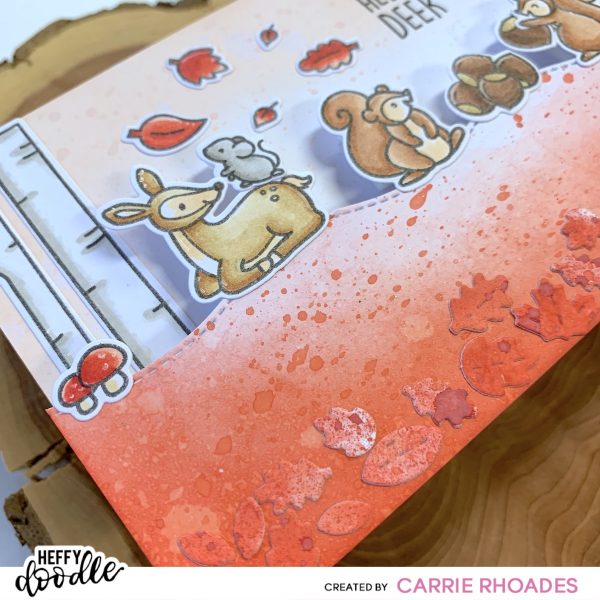 To create my scene I wanted those cranberry and pink colors from the challenge board. So, I started with my background and added a dusting of Tattered Rose Distress Oxide ink to my 8-1/2″ x 4″ panel. I just went around the top and sides, leaving some white space in the center. I spritzed this with water for some oxidized splatter. Then I splattered the panel with the Tattered Rose ink as well.
I repeated these same steps for the bottom panel but used Candied Apple ink. I cut the top of the panel using the Slimline Scenery Dies.
This bottom panel had to be about 2″ in order to hide the sliding mechanism. You can see how the Double Slider works and comes together in the video below, where I share the making of this card.
You can also view the video over on the Heffy Doodle YouTube channel.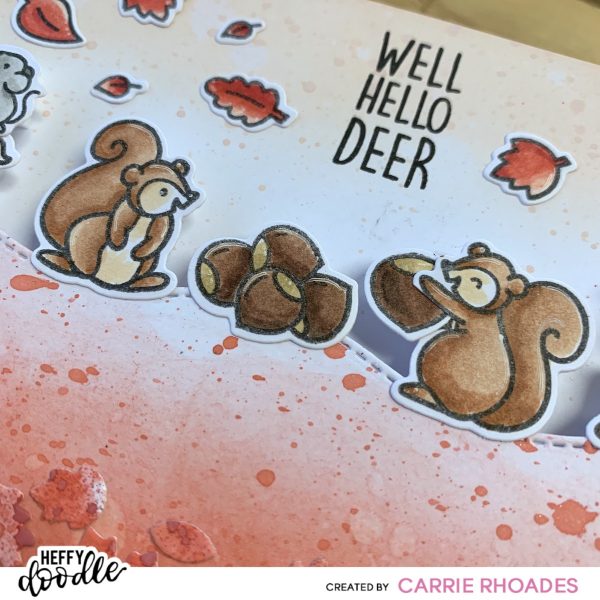 I just love all the fun woodland creatures and die sets out in this release, it speaks to my heart! Speaking of dies…… did you see the little leaves at the bottom of this card?  I had so much space there at the bottom I did not want to just leave it open. So, I pulled out the Tree-mendous Peek-a-Boo Die set and die cut all the leaves in that set twice from a piece of card stock that I did ink smooshing on with the same Candy Apple ink. It is a subtle touch but it really adds to the scene.
You can find out more about this months challenge in this blog post.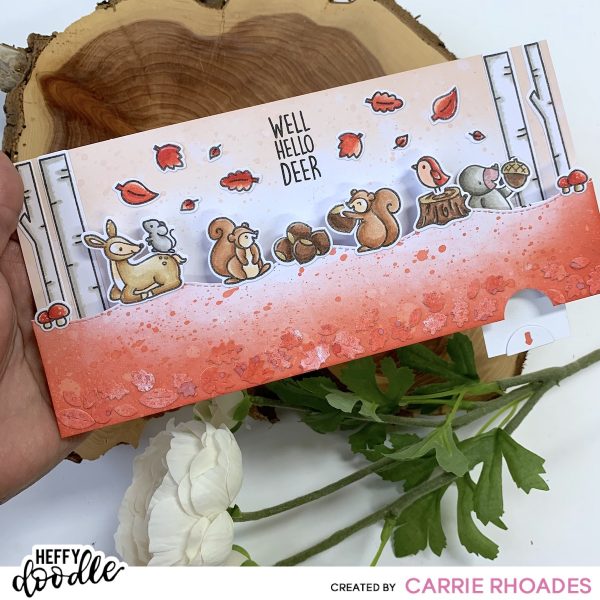 Thank you so much for stopping by today, and letting me share this fun card with you. Below you will find links to the Heffy Doodle supplies I used to make this card.
Have a great day and Happy Stamping!
Carrie Rhoades
See more of Carrie's creations HERE.