November 8, 2019
Do You Wanna Build a Snowman?

Hello everyone! It's Ashley with my very first post on the Heffy Doodle blog! I'm so excited to be here! I am starting a series on ink blending – tips, tricks, ideas, and encouragement to get a bit messy! So let's get to it, shall we?
Aren't these bunnies just the cutest? I thought they would be perfect for a winter card!
I decided to go with a less traditional color for the sky here, so I grabbed Distress Oxides in Worn Lipstick and Tattered Rose. If you are new to ink blending, I highly recommend starting with the Oxides. I think they are the easiest to blend since they take a bit to dry and can easily be layered. And as you'll see, layering is everything!
I used my blending brush and added a bit of Worn Lipstick to the top, corners and sides of my A2 white cardstock. I use Neenah Solar White, but any smooth white cardstock works! I started from the outside and softly worked my way in. It helps to tap extra ink off the brush onto your work surface before blending in to avoid super dark areas!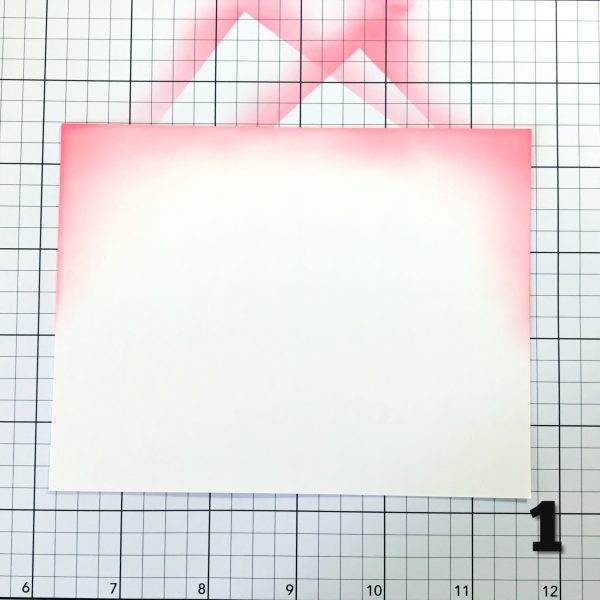 I then came in with the Tattered Rose, blending a bit further in to cover more of the white. It will look a bit splotchy and uneven at first. I think this is what discourages many people learning to ink blend. Don't worry! Just keep working the ink, layering on a bit more at a time, and it will smooth out!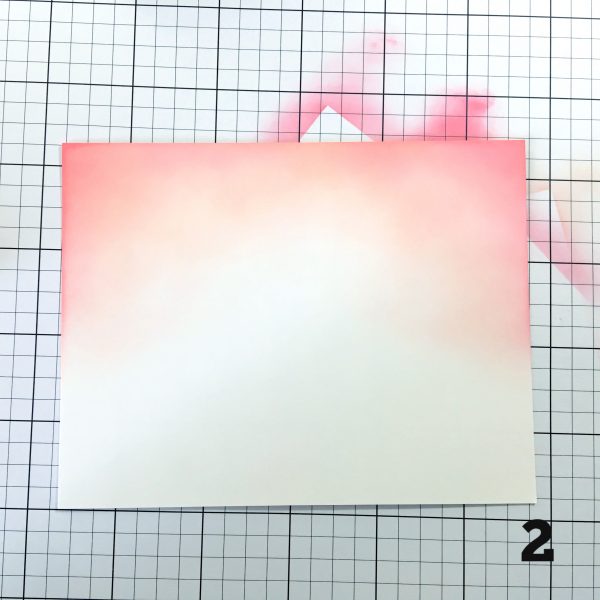 Here is my background after a few layers of alternating Worn Lipstick and Tattered Rose. The blotches go away and a nice smooth blend is left.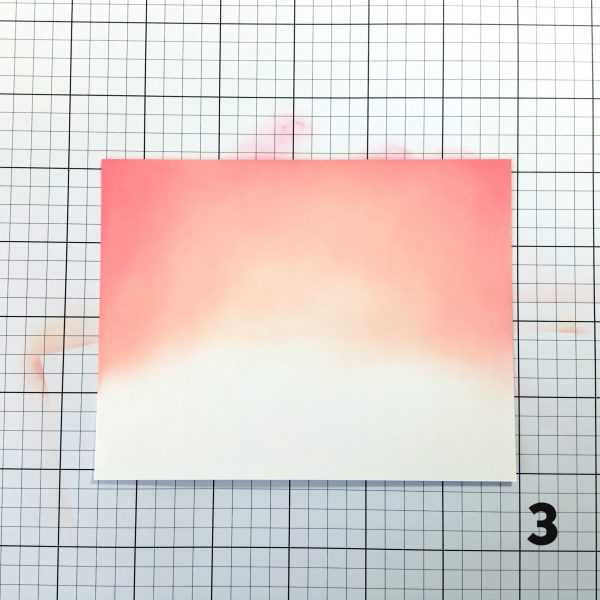 Once I was done with my blending, I applied VersaMark ink over the First Snow stencil and embossed with white to add snow. I cut a couple hills with Stitched Slopey Joes and lightly blended a bit of Stormy Sky Oxide ink onto the edges for depth. I popped the front hill up with foam tape for dimension.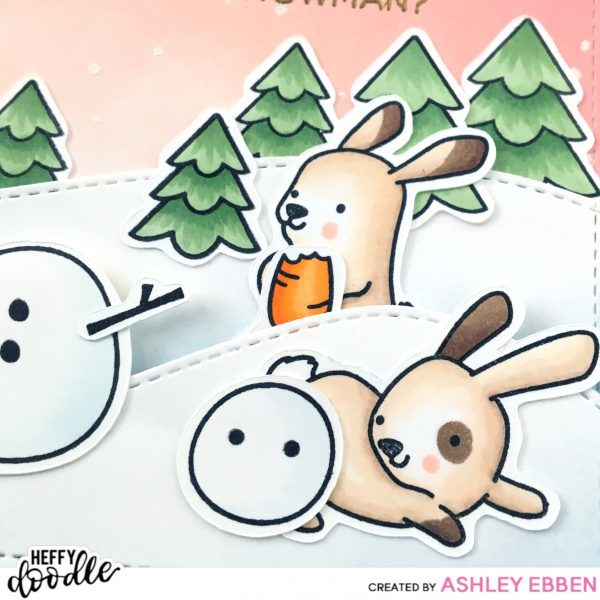 I stamped the bunnies from Honey Bunny Boo, the trees from Santa's Village, and the snowman pieces from Wanna Build a Snowman in Lawn Fawn Jet Black ink before coloring. I usually go in with a white gel pen to add highlights before assembling, but I forgot! I think they still look adorable though!
I added my sentiment from Wanna Build a Snowman with VersaMark ink and gold embossing powder. I love the shine!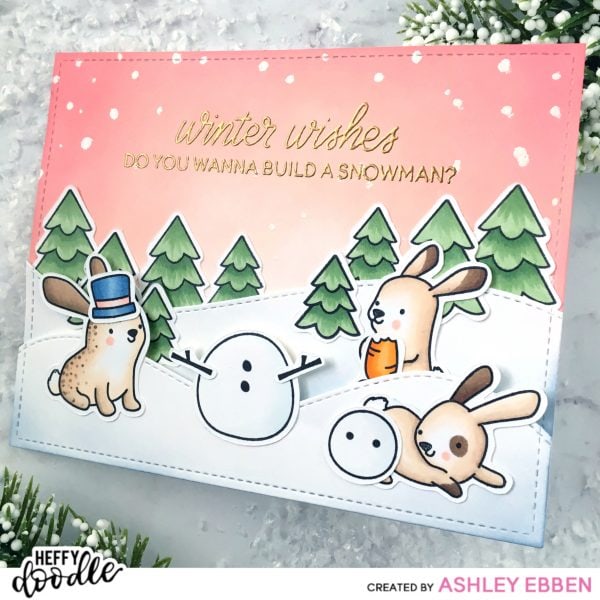 These bunnies are just too cute building a snowman together! Although, the poor snowman will be missing a piece of his nose – being built by bunnies is hazardous when you have a carrot for a nose!
Thank you so much for stopping by! If there are any questions you have about ink blending or anything in particular you would like me to cover, please let me know! I would love to hear from you! Have a wonderful day!