July 21, 2019
DIY Slider Card and Galaxy Background with You're Weird
Hello Heffydoodlers. I have a new video up on  the Heffy Doodle Channel showing you how to make your own Slider card and Galaxy background. Both techniques are easier than you might think and are fun to do as well! For today's card I used the You're Weird stamp and die sets – one of my faves from the New Release.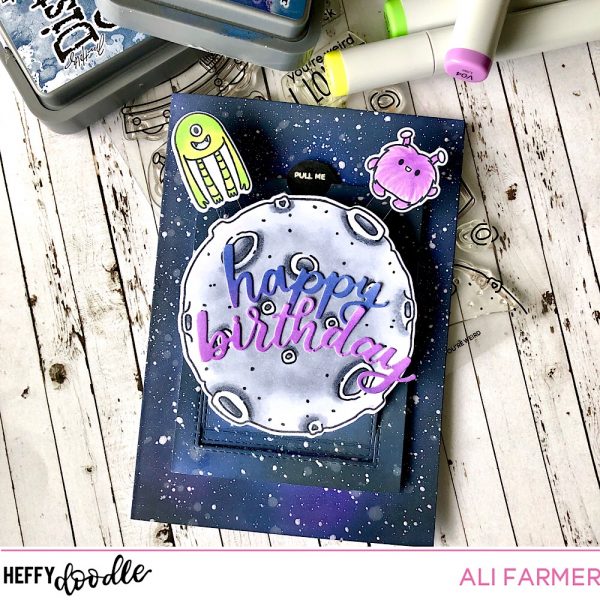 Love the images and sayings in this set and I know I'll be getting huge use out of it for loads of different themes of cards.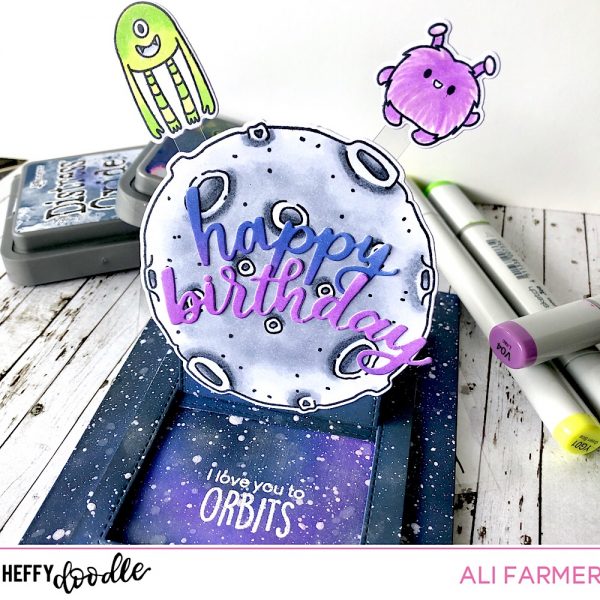 All the details are on screen for my card! Hope you enjoy it!
Ali xx