May 20, 2020
Creative Color Combos – Shake Your Tail Feathers

Hello friends! It's Ashley today with a new post in my Creative Color Combos series! Instead of finding a color palette for my card today, I took my inspiration from the Wingman set and the blue and yellow macaw. I used the bright blues, greens, and yellows of the macaw's feathers as my color combo!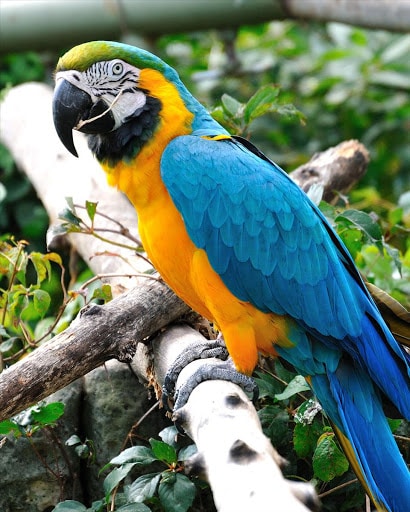 Here is what I came up with: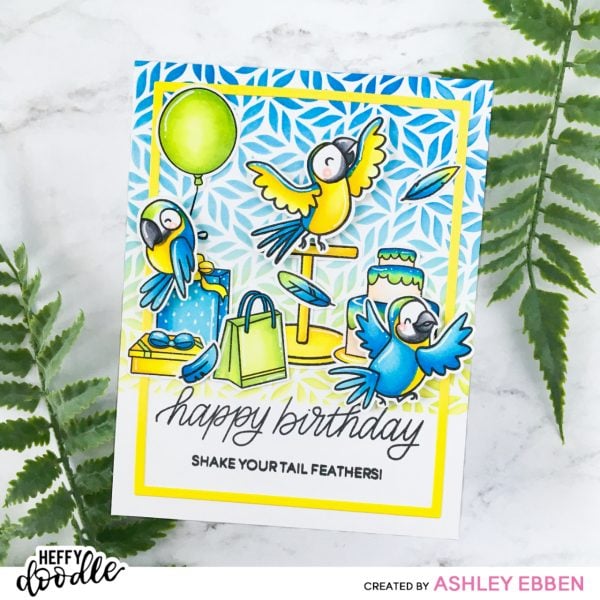 Isn't it such a bright and happy card for a birthday? I just love how the birds look like they are dancing!
I started by using Pixie Spray to adhere the Fancy Foliage stencil to a piece of white cardstock. It looks like both leaves and feathers depending on how you see it – perfect for this card! I masked off the bottom inch and a half with Heffy Memo Tape to keep it white. Then I grabbed Distress Oxides in Twisted Citron, Tumbled Glass, and Salty Ocean and blended them on with brushes. I added a frame cut from Banana Split cardstock with Skinny Imperial Rectangle Frames to help focus the card.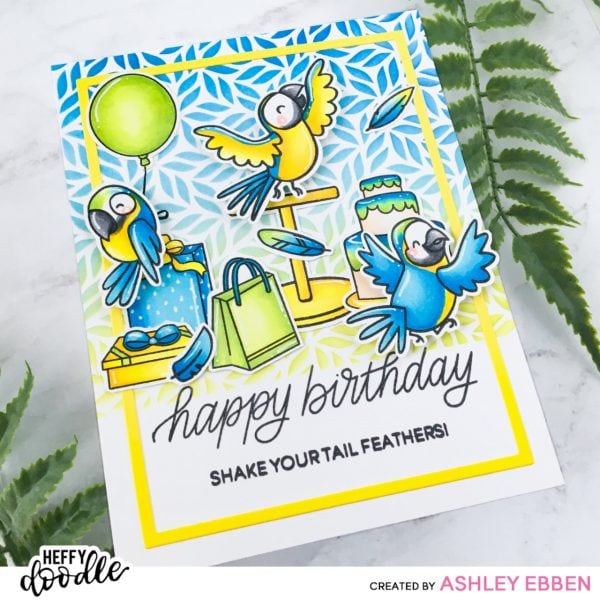 I stamped several images from Wingman and Party Palooza in Lawn Fawn Jet Black ink and colored with Copics. I ended up using:
Blue: B01, 02, 04, 05
Yellow: Y00, Y02, Y06, Y15, Y18
Green: YG00, YG01, YG03, YG05
Grey: N2, N4, N6
Ivory (cake): E0000, E000, E50, E51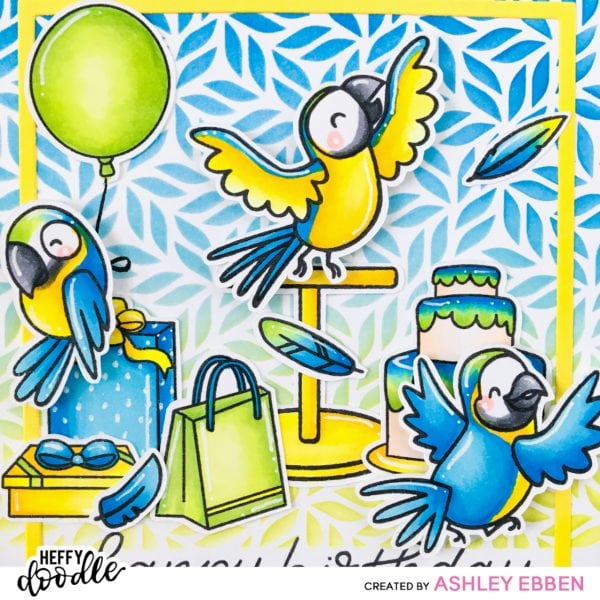 I cut out my images and added them to the card, popping the birds up with foam squares. I finished with a sentiment stamped in black from both Party Palooza and Wingman. The card ended up with such a nice, tropical feel – just like the macaws would appreciate!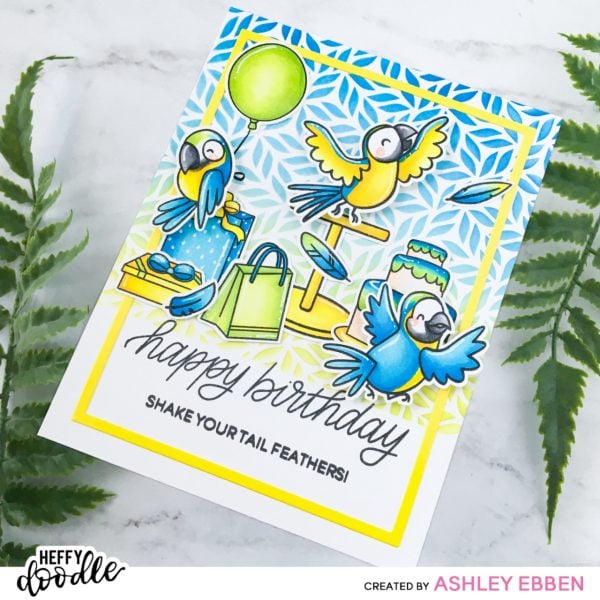 Thank you so much for stopping by! Have a wonderful day!