January 24, 2020
Creative Color Combos – Pasta the Time

Hello everyone! It's Ashley back with a new color palette and card for my Creative Color Combos series! I truly hope you are enjoying these new color combos and feeling inspired! Here is my color palette for today: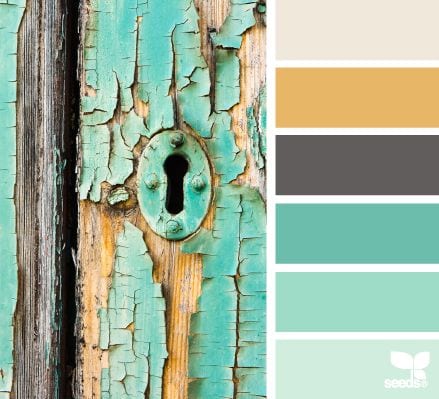 And here is the card I made using these colors as inspiration!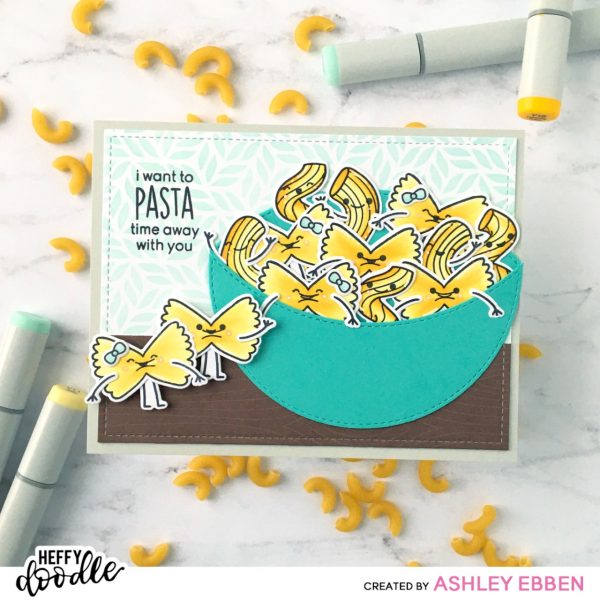 I won't lie – I picked today's color palette just for that yellow color so I could use these adorable pastas! Aren't they so fun?!
When Lesley first previewed the Pasta La Vista set to us, I asked her about making a bowl die that we could put the pasta in. That ultimately seemed like too much of a single-use die, but I knew I had to come up with a way to make a bowl for the pasta myself. And I think I did!
I grabbed some Simply Teal-icious cardstock and the Stitched Circles dies. For the main part of the bowl, I used the fourth circle in from the outside.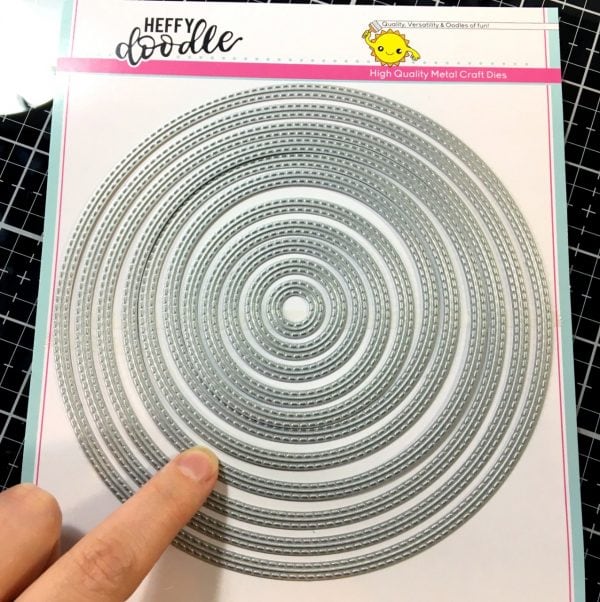 After cutting a circle out with that die, I took the largest circle and made a cut through my cardstock circle for the top of the bowl.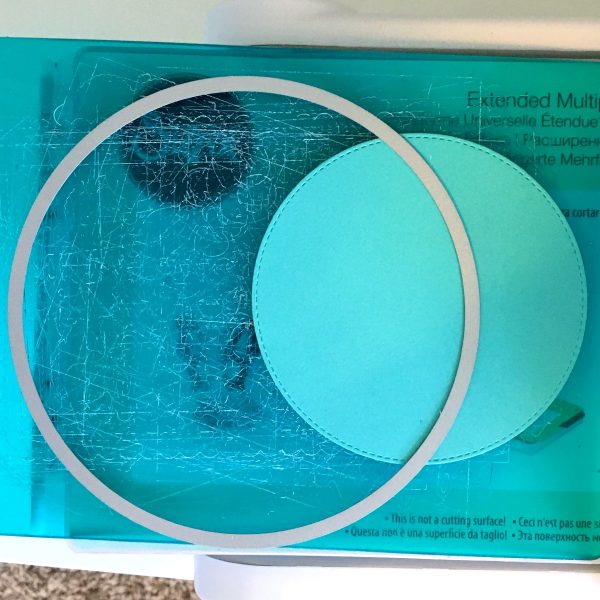 I flipped the top portion upside down to make the "back" of the bowl and tada! Pocket bowl!
I stenciled my background with the Fancy Foliage stencil and Lawn Fawn Minty Fresh to use the lightest color on my palette. I used a strip of Lawn Fawn Knock on Wood dark brown patterned paper for the table and die cut the whole thing with a stitched rectangle like the Imperial Stitched Rectangles. I originally planned to ignore the light greige color at the top of the palette, but I decided to sneak it in with an Oyster Shell card base. It isn't an exact match, but pretty close!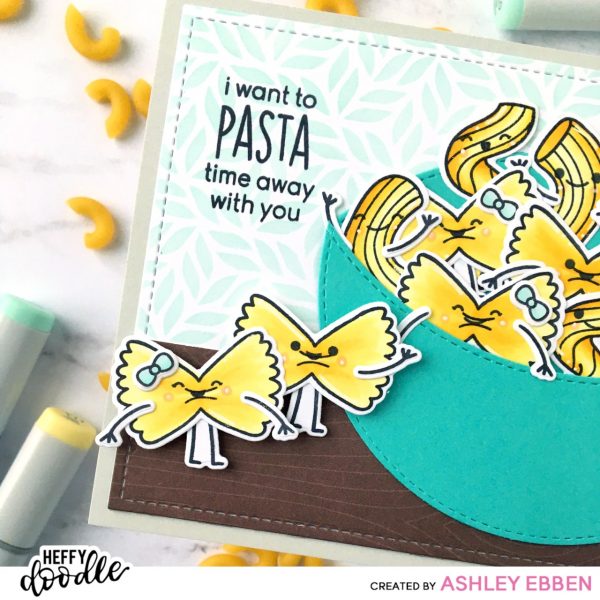 I then stamped lots and lots of pasta shapes from Pasta La Vista in Lawn Fawn Jet Black ink and colored with Copics. I used this how-to video by Mona to help me with my coloring. I'm not a Copic wizard like her, but I'm happy with my results. I cut everything out with the Pasta La Vista dies and assembled my pasta crowd. They are all so cute in their bowl! I finished with a sentiment from Pasta La Vista stamped in Jet Black.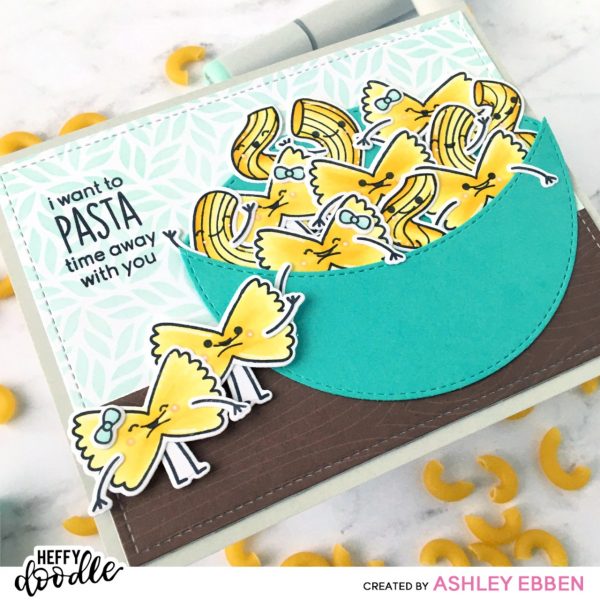 I think this turned out so cute! I just love all the little pasta friends hanging out! And I hope you give this color palette a try! The yellow, brown, and teals go so well together!
Thank you so much for stopping by! Have a wonderful day!