January 10, 2020
Creative Color Combos – Happy Hedgey Birthday
Hello everyone! It's Ashley today with my first Heffy Doodle post of 2020! For the new year, I am starting a new series – Creative Color Combos! I will be focusing on how to take a limited color palette and use it as inspiration for a lovely card. Every second and fourth Friday of the month, I will have a new card and color palette for you to try! Now, if you liked my ink blending posts, don't worry! I love to ink blend, so I will still be featuring plenty of it! Including with this post!
First – today's color palette! I pulled this lovely from Pinterest. I loved the jewel tones and that a neutral was included with that sandy color.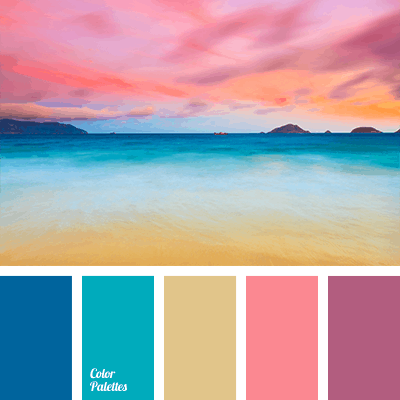 And here is the card I came up with based on my color inspiration!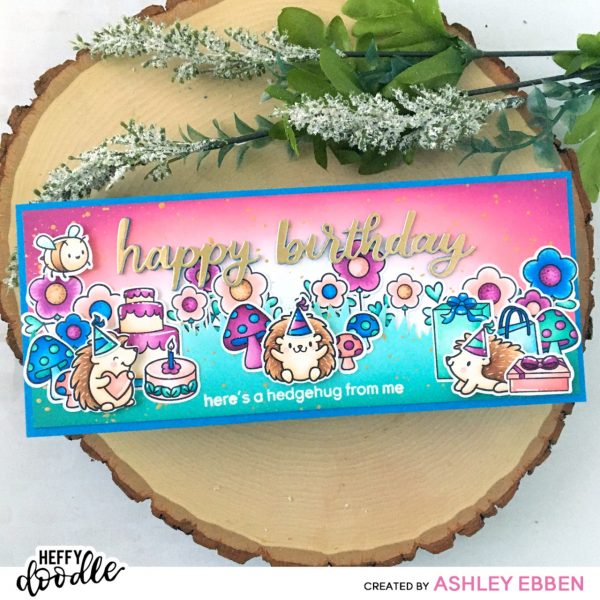 Those cute little hedgehogs are having a garden birthday party! I just love the new Quill You Be Mine set – it's my favorite of the new release!
I started this card by looking at the color palette and pulling the Distress Oxides I thought would match and work well for the background. I decided to make a slimline card so I could include several images in my design. For the sky, I used Worn Lipstick and Seedless Preserves and for the grass, I used Peacock Feathers and Evergreen Bough (I used regular Distress Ink for this color because I do not own the Oxide). I splattered both panels with watered down gold acrylic paint before cutting the grass edge with one of the Grassy Lass dies. I trimmed a eighth of an inch off of each side so I could have a peek of card base around the edges.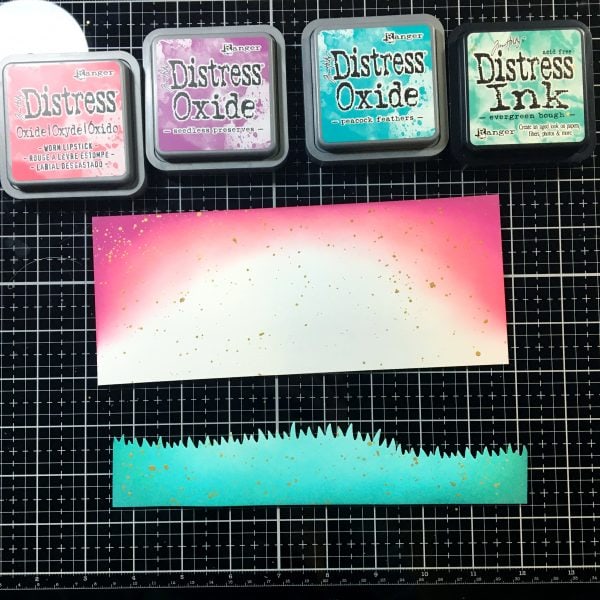 I then stamped a bunch of images from a few stamp sets in Lawn Fawn Jet Black ink to create my party. I used the hedgehogs and birthday images from Quill You Be Mine, birthday images from Party Palooza, and plants and the cute bee from Big Bug Hugs. I looked at my Copic color chart and picked the markers that I thought were closest to my palette.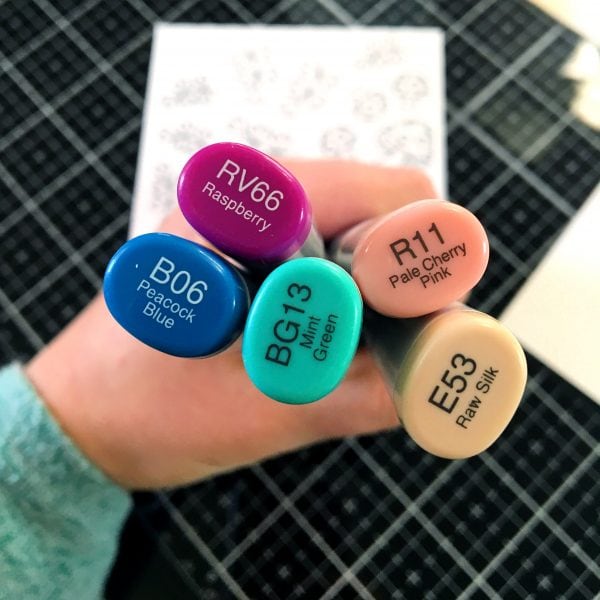 I chose all my blends based on these five colors. I colored all my images, adding gel pen highlights to some, in varying blends. When I make a big scene card like this, I always stamp and color more images than I need so I don't have to go back and color more images to fill in spaces when I am assembling the final card.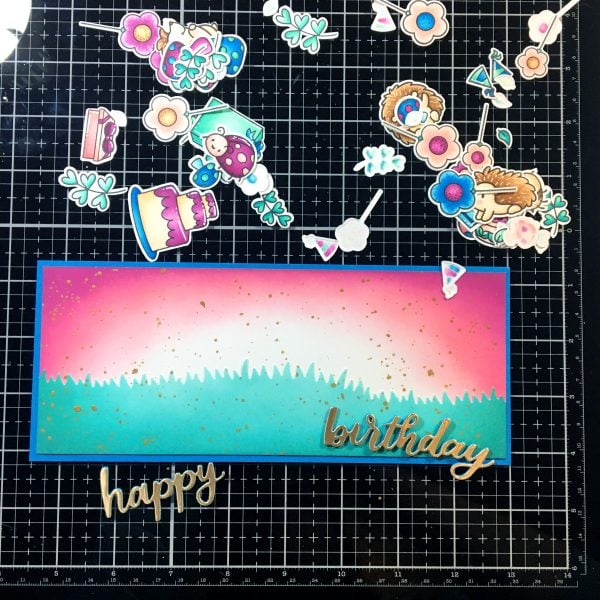 You can see I ended up with quite the pile of die cuts! For the big sentiment, I used the Happy and Birthday Heffy Cuts three times on Cookie Monster cardstock and once on metallic gold. I glued all the layers together for a dimensional sentiment. Then it was time to piece together the hedgehog garden party!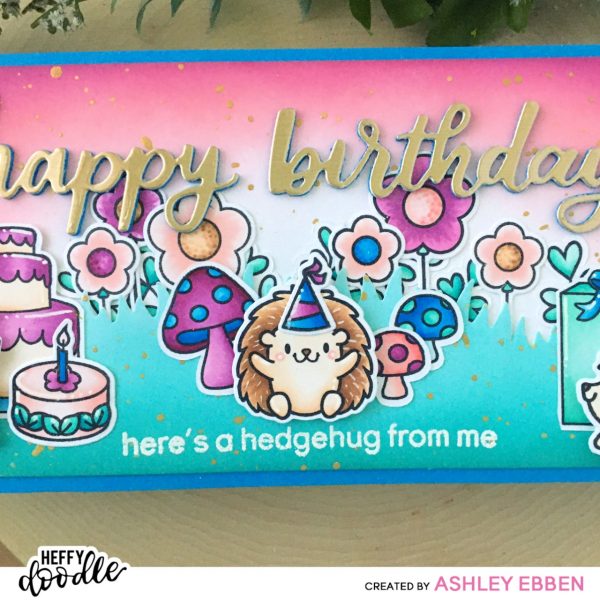 I tucked most of the garden images behind my grassy border and popped my hedgehogs and bee up with foam tape to give dimension to my scene. I added a "hedgehug" sentiment from Quill You Be Mine to the bottom with VersaMark and white embossing powder, and added the whole thing to a piece of Cookie Monster cardstock.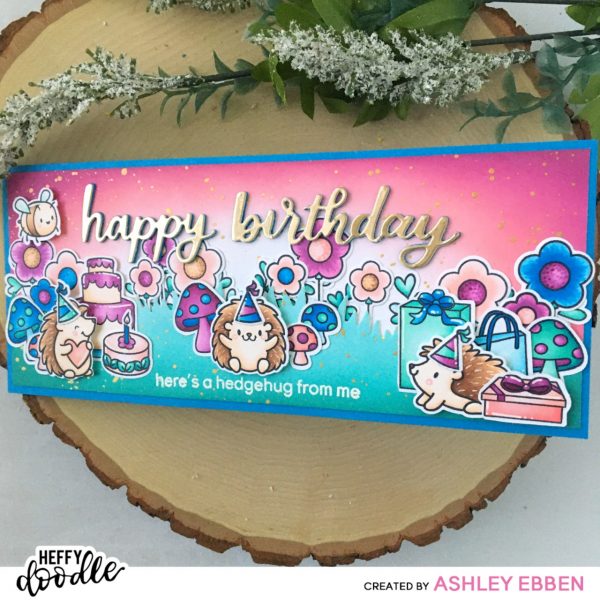 I think the gold splatters and sentiment give a really magical look to this whole scene! And the limited color palette really gives a cohesive look to this little garden party!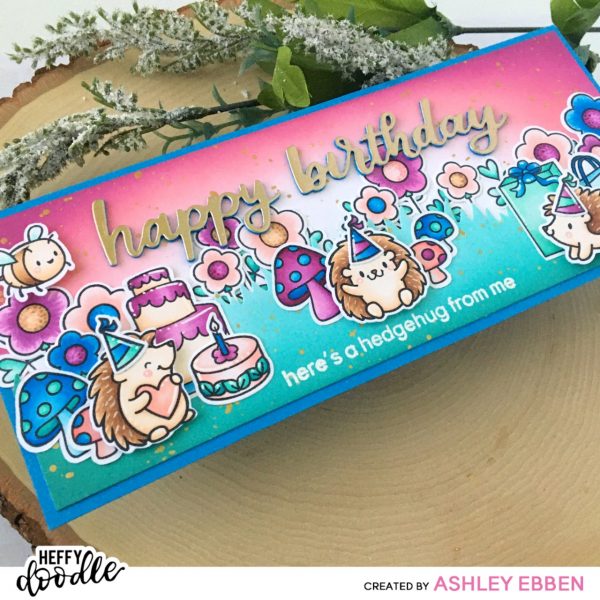 Thank you so much for stopping by! Have a wonderful day!