November 22, 2020
Creating Multiple Cards Using the Same Layout with Jenn Bena (Video)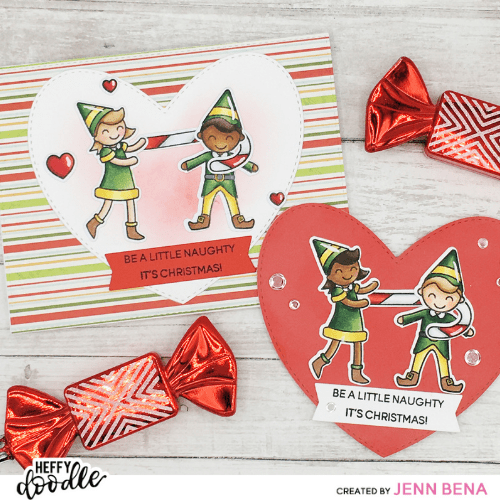 In today's cardmaking tutorial Jenn Bena shows us how to use the same layout design to make two very different looking cards by making one a shaped card! This is a great way to make multiple Christmas cards quickly during the busy holiday season. Click on the image below to watch the corresponding YouTube tutorial.
Below is a Copic Color Map showing all of the color combinations used for coloring the images in today's cards.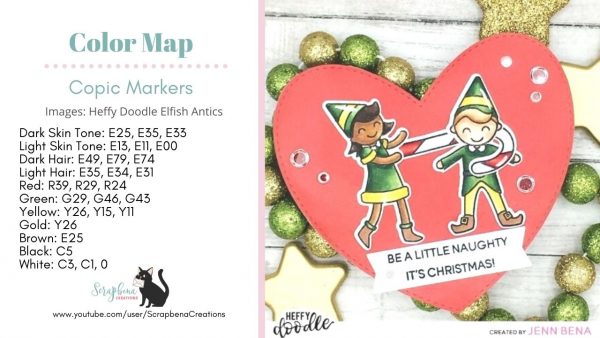 I hope you enjoyed today's cards using the Elfish Antics stamp and that it inspired you to have fun with card layouts! Don't forget to tag us on social media so we can see your creations!
Happy Crafting!
Jenn