May 26, 2019
Crafty Little Helpers
Hello Heffydoodlers! Welcome to another post with links to my video tutorial for this cute little crafty helpers card. Sometimes I wish I had these crafty little critters in my craftroom to get some extra work done while I sleep! My video tutorial is now up on the Heffy Doodle Youtube channel here. I used the ever-so-cute Hello Squeakheart set with some of the crafty tools from Unbearable Without You (one of my very first Heffy Doodle sets and I still love it!).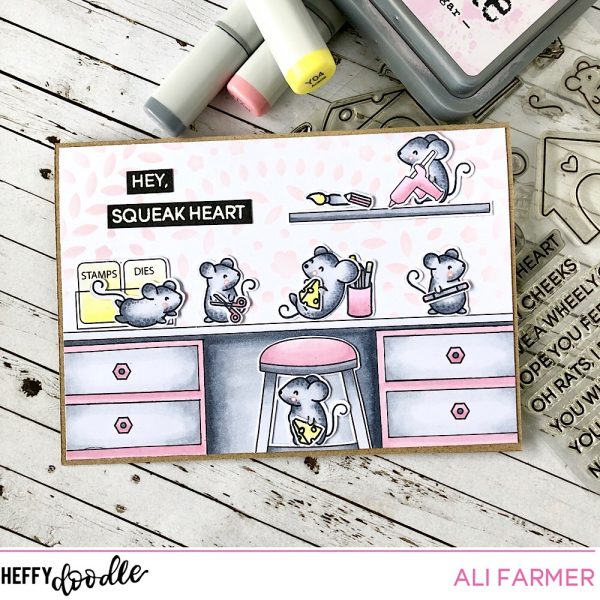 The desk and drawers I drew with my t-ruler and Copic Multiliner. I also used a couple of handy digi stamps from Isabelchristina to complete my crafty scene.All the details are on my video as you watch – hope you enjoy it!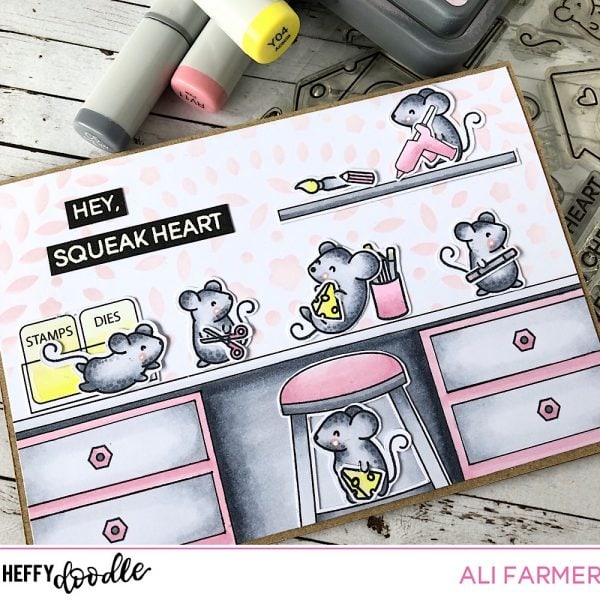 Hope you enjoy the video and I will see you again for more crafty inspiration with Heffy Doodle!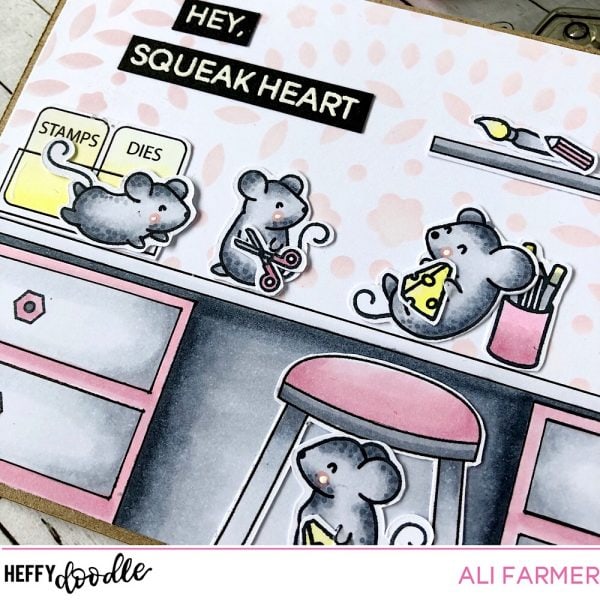 Ali xx