September 30, 2020
Craft Essentials Release – join us for our reveal Premiere!
 NEW PRODUCTS …COMING REAL SOON
Calling all Heffy Doodlers…something wonderful this way comes!
Over the last few months we have been working on adding extra products to our crafty range, and we are so excited to be introducing our range of Heffy Doodle Craft Essentials to you, and one item in particular is going to be A BIG DEAL!
Here is Lesley with a sneak peek! Can you guess what it is!?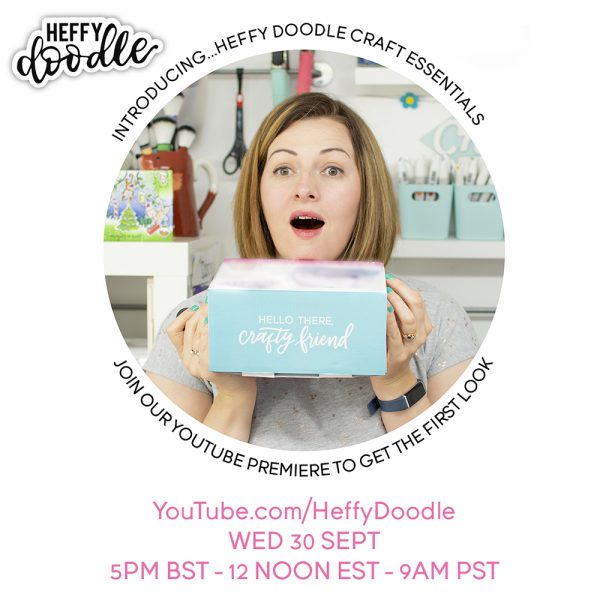 In just a few hours we will be launching our line of Craft Essentials over on the Heffy Doodle store, with an extra special exclusive promotion on our key item.
Come on over to our YouTube Channel to watch our 'Craft Essentials Premiere', so you are the first to see our new products being launched on Wednesday 30th September at 5pm BST / 12 noon EST / 9am PST
Click the link below to go to YouTube and
click the reminder button to be notified when the video goes live!