December 19, 2018
Corn-gratulations card with Franci!
Poppin' in your congratulations has never been so much fun!
Hello there!
Franci here with you today with a super cute Congratulations card featuring the Veggie Patch set!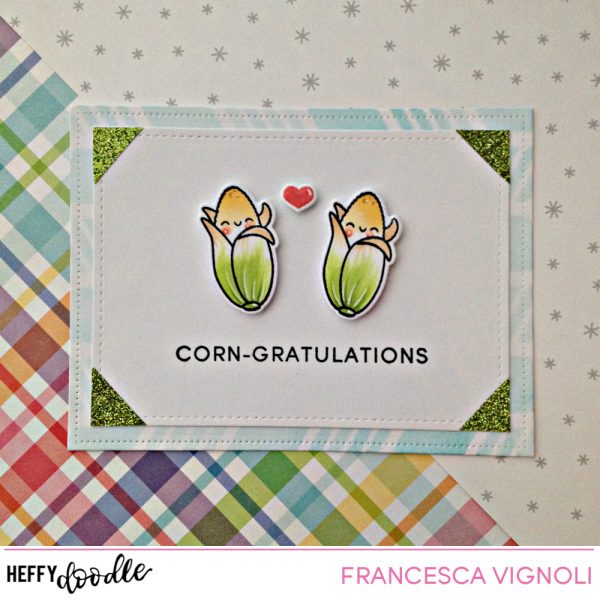 These little images are soo  super cute and fun, aren't they?!
I stamped them with memento black ink and colored them with my copics, of course I added little rosy cheecks and a little heart for this sweet couple in love!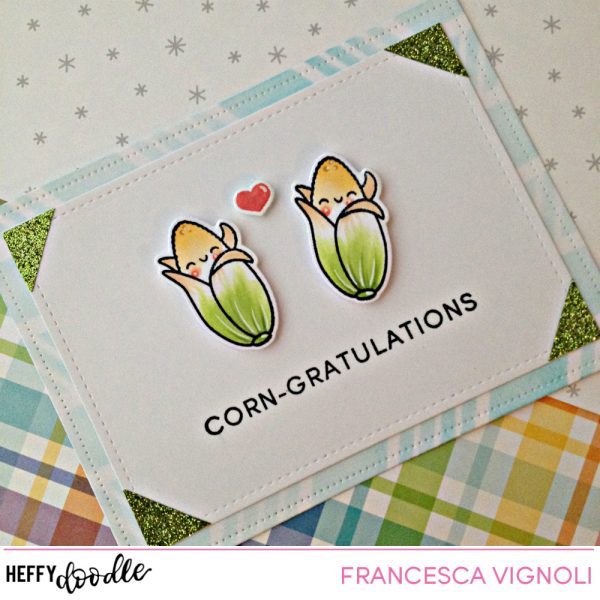 For the background I used the Slants Vs Rombies stencil, it's a super cool pattern and I thought it would have been great in light blue on my design. I also added some green sparkle washi tape at the corner of my panel to frame it and I love how it turned out!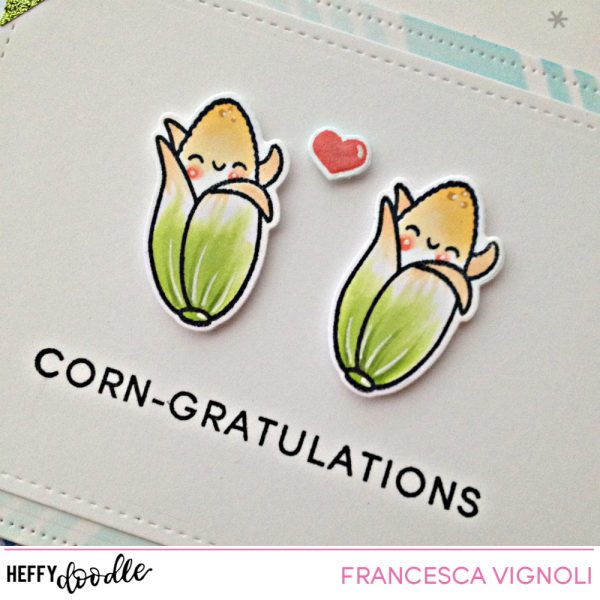 Its a super simple design but, oh so cute!
Hope you like it and thank you so much for stopping by today, see you next week 🙂
franci