December 11, 2019
Color your stamps to fit the Holidays by Mindy Baxter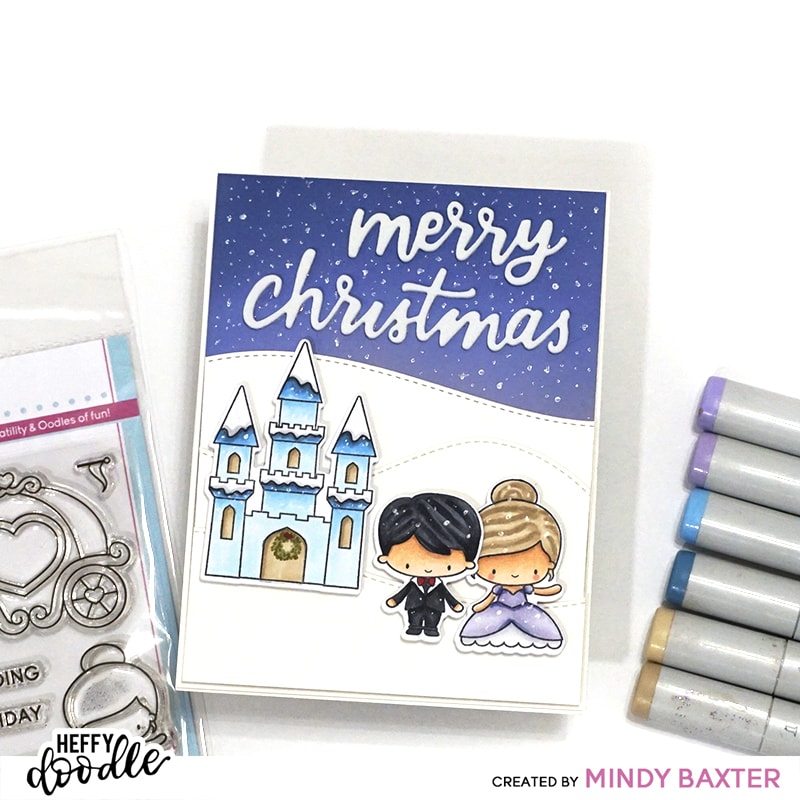 Color your stamps to fit the Holidays by Mindy Baxter
Hey there crafty friends! It's Mindy and I'm back with another Copic Tutorial to share with you today. Today I'm going to show you how to Color your stamps to fit the Holidays! Pretty awesome, right!? This is also a great way to think so you can use your favorite stamps all year. I'm using the stamps from the set Happily Ever Crafter. I stamped my images in Memento Black Ink and Colored with my Copic Markers. I'm also using the Stitched Slopey Joe Border Dies. This die set is awesome because it stitches the part it cuts out and the opposite side so you can flip the negative part and use that, too! Very clever!
I used my Distress Oxide Chipped Sapphire and Shaded Lilac for my Sky. The Merry Christmas is cut out in Foam to really pop off the card!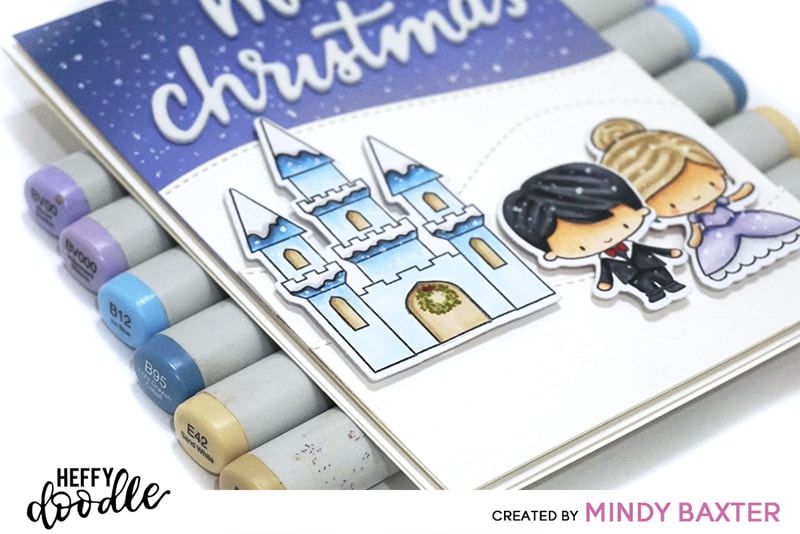 To make this Castle look more Wintery we are going to add some snow and make sure the windows are closed up tight and we are going to add a wreath on the door.
1 – Stamp your image.
2 – Use a permanent pen and draw some 'snow on the rooftop of the castle.
3 – Shade under the snow using B95.
4 – Come out a little more with B12 and also shade under the roofs.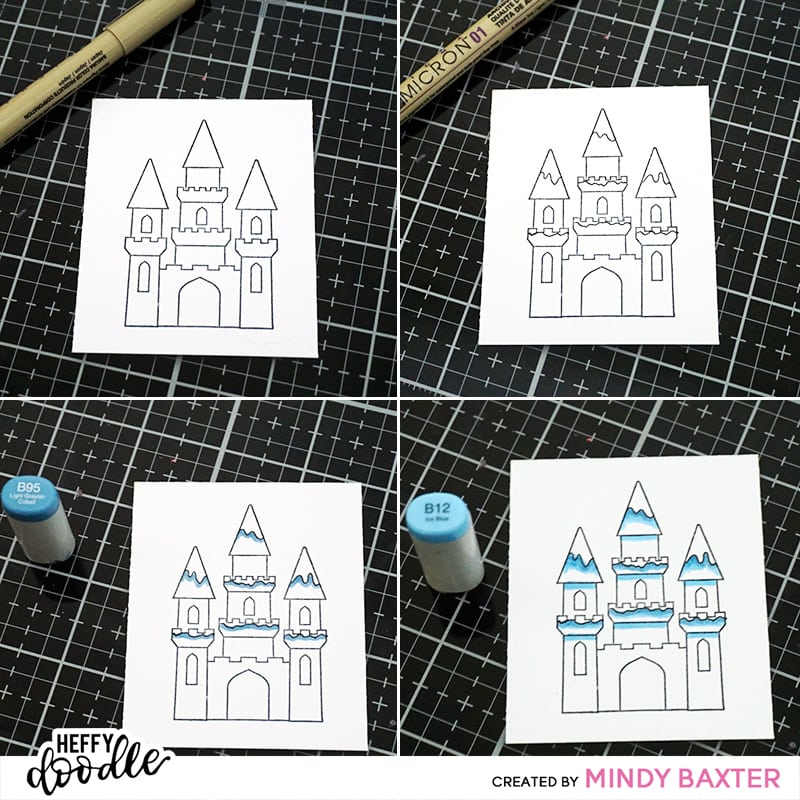 5 – Fill in the rest of the castle using B000.
6 – Go back and shadow under the snow with C4 — deepening the shadow.
7 – Repeat the B12. You want to go over the C4 making it a darker version of the B12.
8 – Ad a little shadow to the bottom of the snow using C0.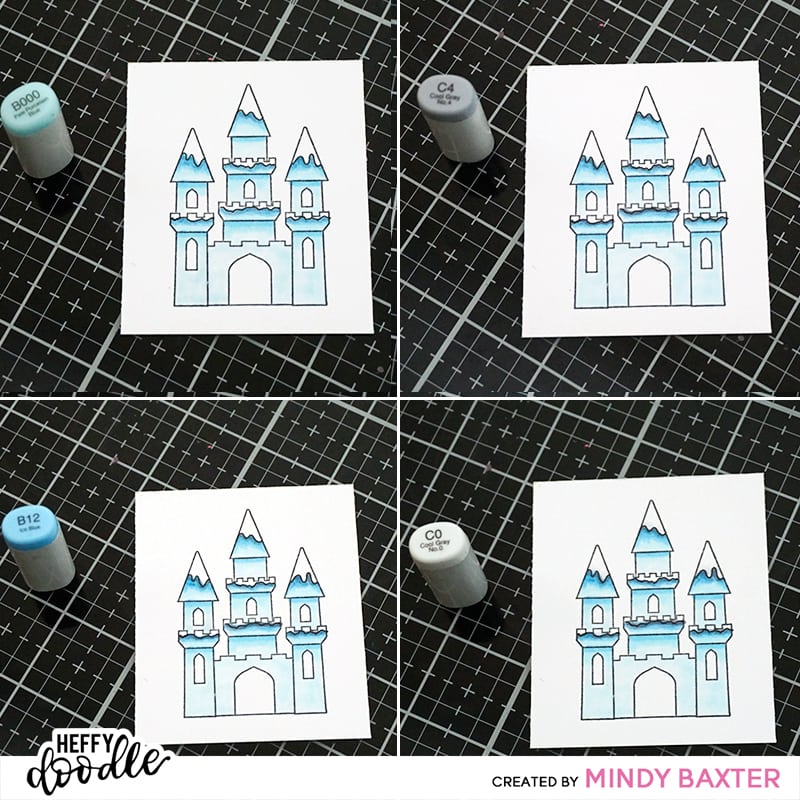 9 – Use E43 and shade the one side of the door and windows.
10 – Fill in the rest of the door and window with E42.
11 – Take YG63 and add tiny dots in the shape of a wreath on the door.
12 – Add more tiny dots with YG97.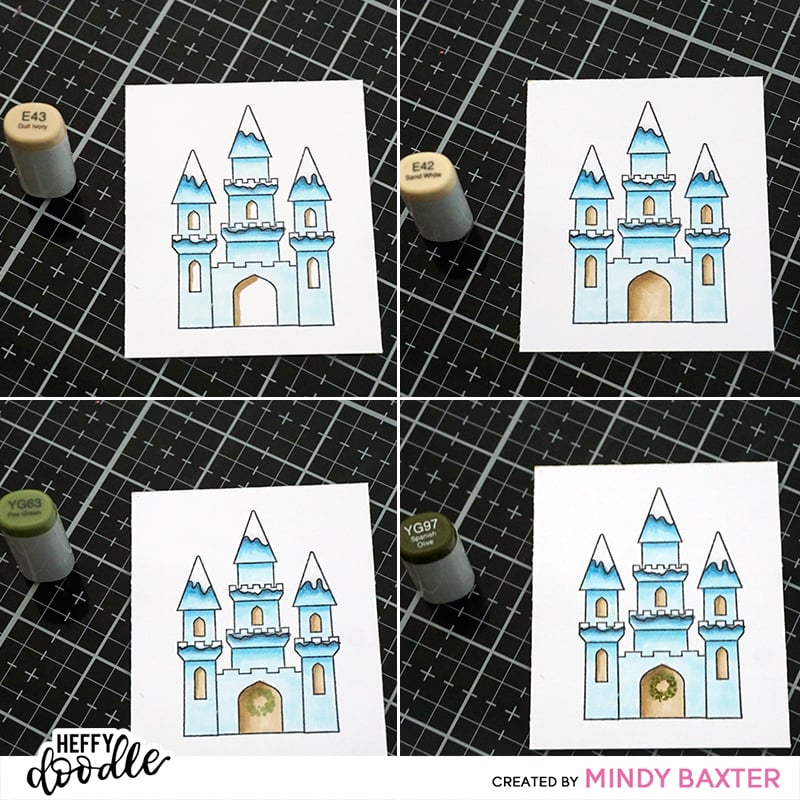 13 – Take your R46 and make 2 little ovals to make it look like a bow on the wreath.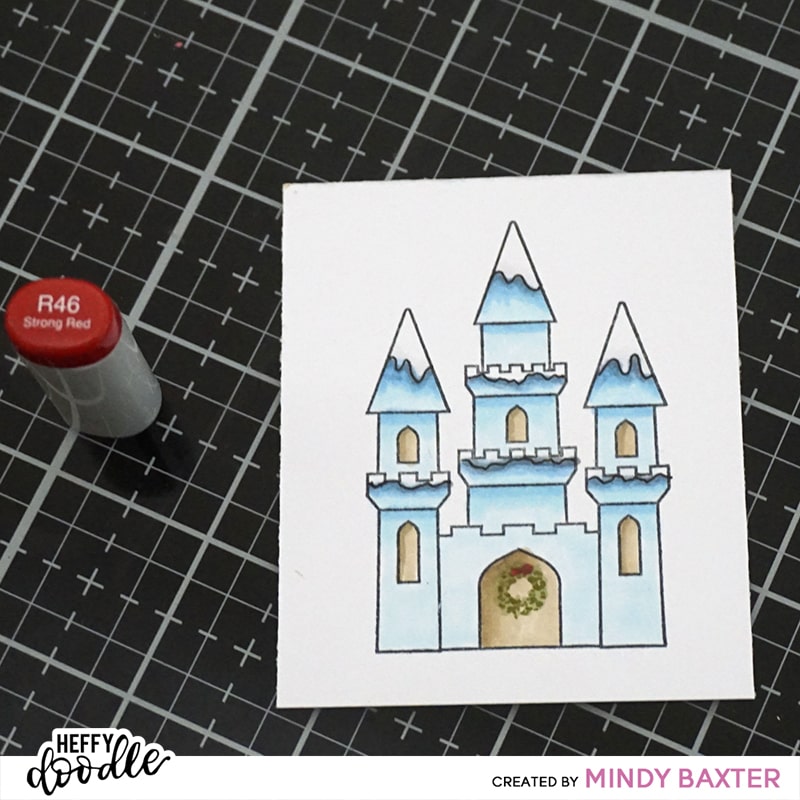 Well, I hope you enjoyed this Copic Coloring tutorial and I hope I've inspired you to Color your stamps to fit the Holidays! Thank you so much for stopping by and have a wonderful day!
♥ Mindy
Let's Connect on Social Media!
Facebook // Pinterest // Instagram // Twitter // YouTube