February 5, 2021
Color Snapshot with Davina

Hello crafty friends! It's a new month, and that means I have a new Color Snapshot share with you. Since February is month of hearts, love, and valentines, I felt it only right that I create a color board full of pinks and flowers. I was inspired by these gorgeous peonies and all of the hues from deep raspberry to soft bubblegum, and the contrasting eucalyptus green.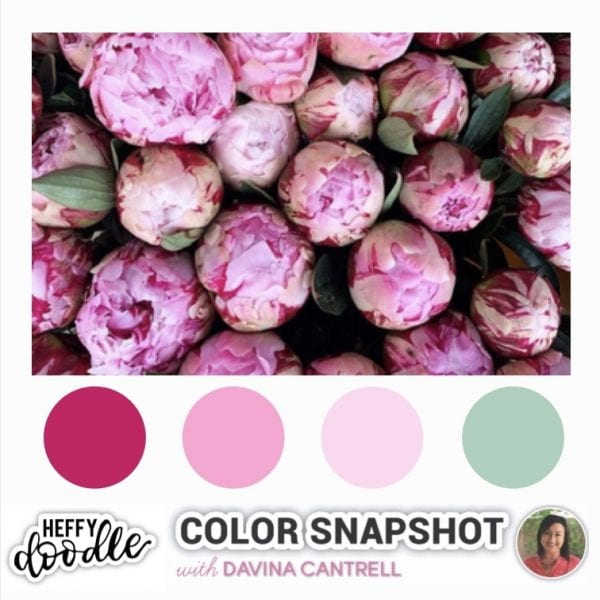 I was drawn to the playful poodles in the Yappy Happy Mail set and all of the love letters and packages. In no time, I decided to make a slimline card using the Stitched Slimline Trios and the scalloped panel that is included. I often struggle to make these types of simple little scenes that so many others excel at, but once I have an idea I have to play it out til the end.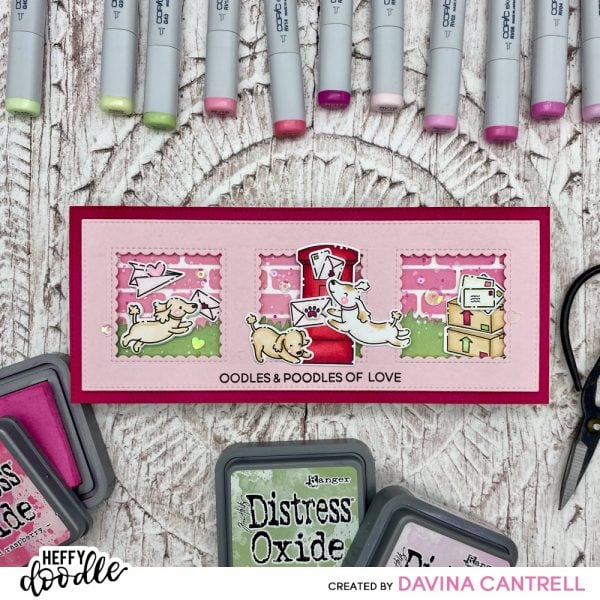 I stamped the images onto smooth bright white cardstock, and used copic markers to quickly color them up. The bulk of my color will come from bold frames and stenciling. After die cutting with the coordinating dies, I added small white dot highlights. While those dried, I used the two largest stitched dies to cut out several panels of colored cardstock. One deep Raspberry piece from the largest die, and 2 white bristle smooth and one light pink from the the medium die. I cut the scallop windows out of the pink piece, and a grassy hillside from the bottom 1/3 of one white piece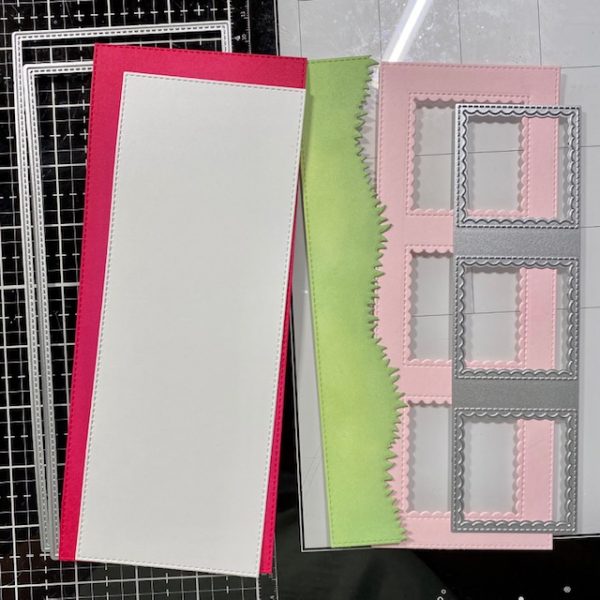 I inked the grassy piece with shabby shutters and bundled sage oxide inks to create the soft eucalyptus shade I was going for. Next, I used the Heffy Doodle Brick by Brick Stencil on the uncut panel. Since the brick stencil isn't large enough to cover the length of the slimline, I made sure to put the seam where the scallop windows would cover. I inked first with spun sugar, then lightly with picked raspberry to create a mid level pink color. Once I finished the brick work I splattered with Brea liquid glitter, water, and picked raspberry ink.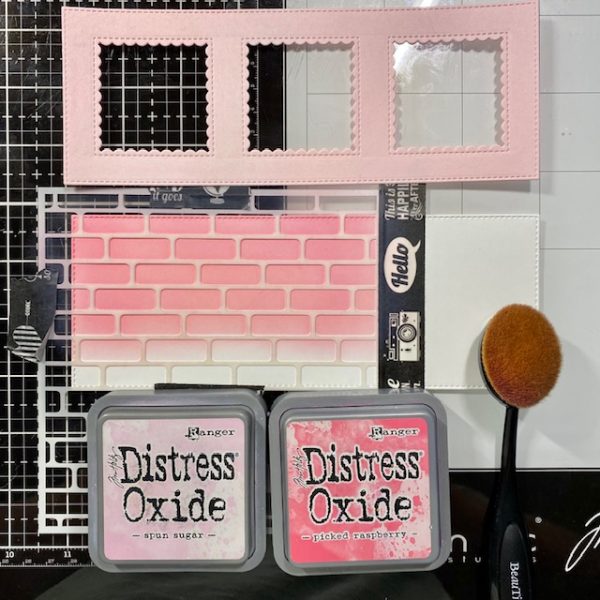 I applied narrow foam tape to the back of the window panel and adhered the grass over the bricks. Next, I created a few little stacks of mail, loving the little flap that is built into the mailbox, so I could stuff some letters into it. I carefully applied the pink window layer over the brickwork and tucked my images into, and around, the windows.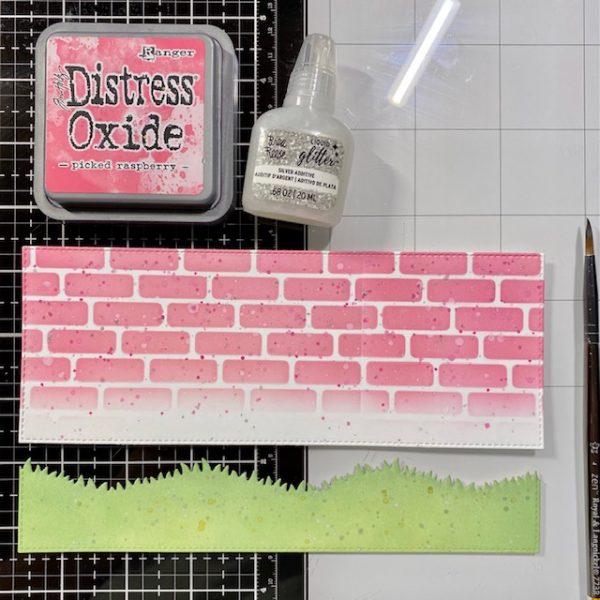 I finished this off by stamping a fun sentiment from the set onto the bottom portion of the card, and applied a few sparkly sequins. I popped it onto a cardbase using scor tape, and Viola! A fun and pretty valentine or "galentine"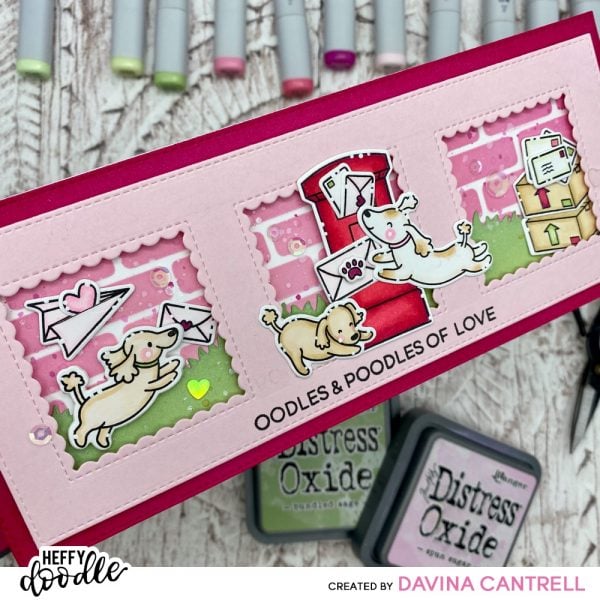 Thank you for stopping by,
Davina