April 6, 2020
Clean and Simple: Colouring Die Cuts with Copic Markers

Hello, I'm back today with April's first installment of my CAS (Clean and Simple) series. I challenged myself to use only dies for the main focal point, with just one stamp for a sentiment. Having seen Kelly's idea of using the Stitched Dino Prints Dies as tulips, I thought I would put my own twist on it with some Copic colouring.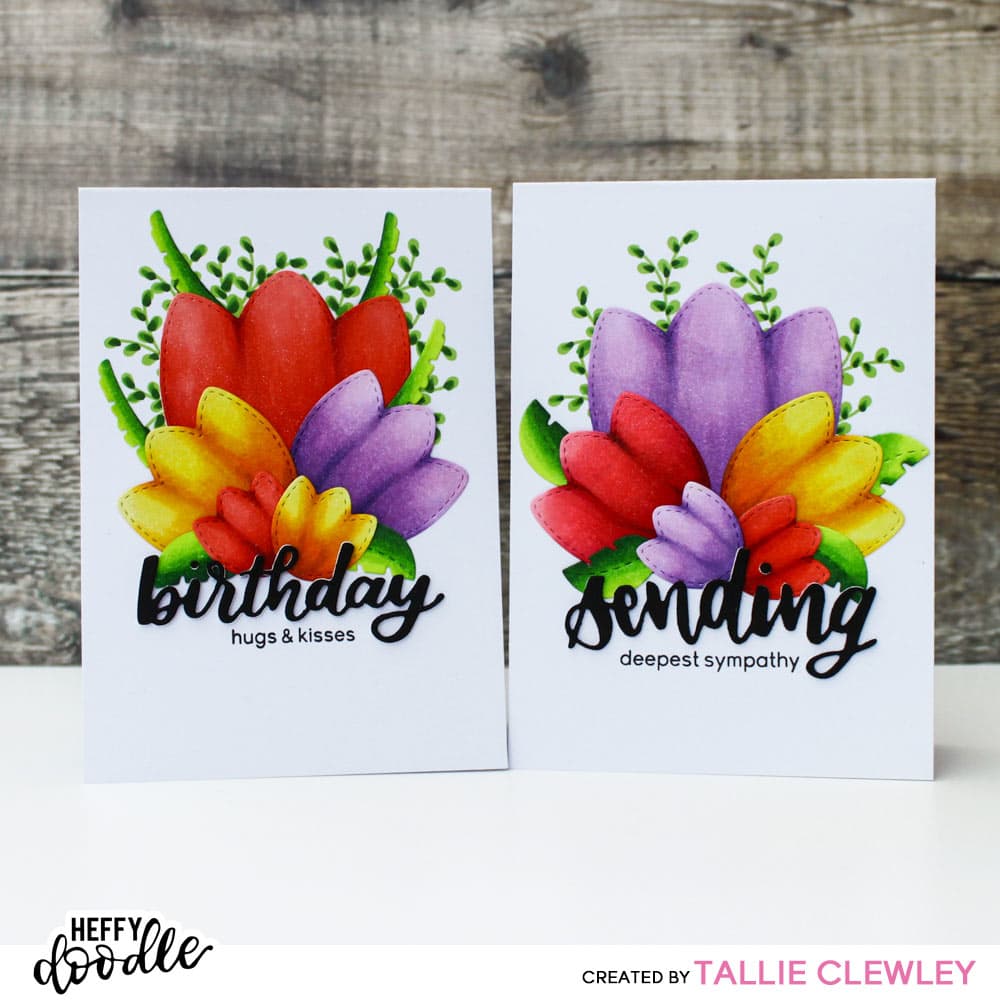 The first step was to die cut a bunch of 'tulips' from some blending cardstock using the Stitched Dino Prints Dies.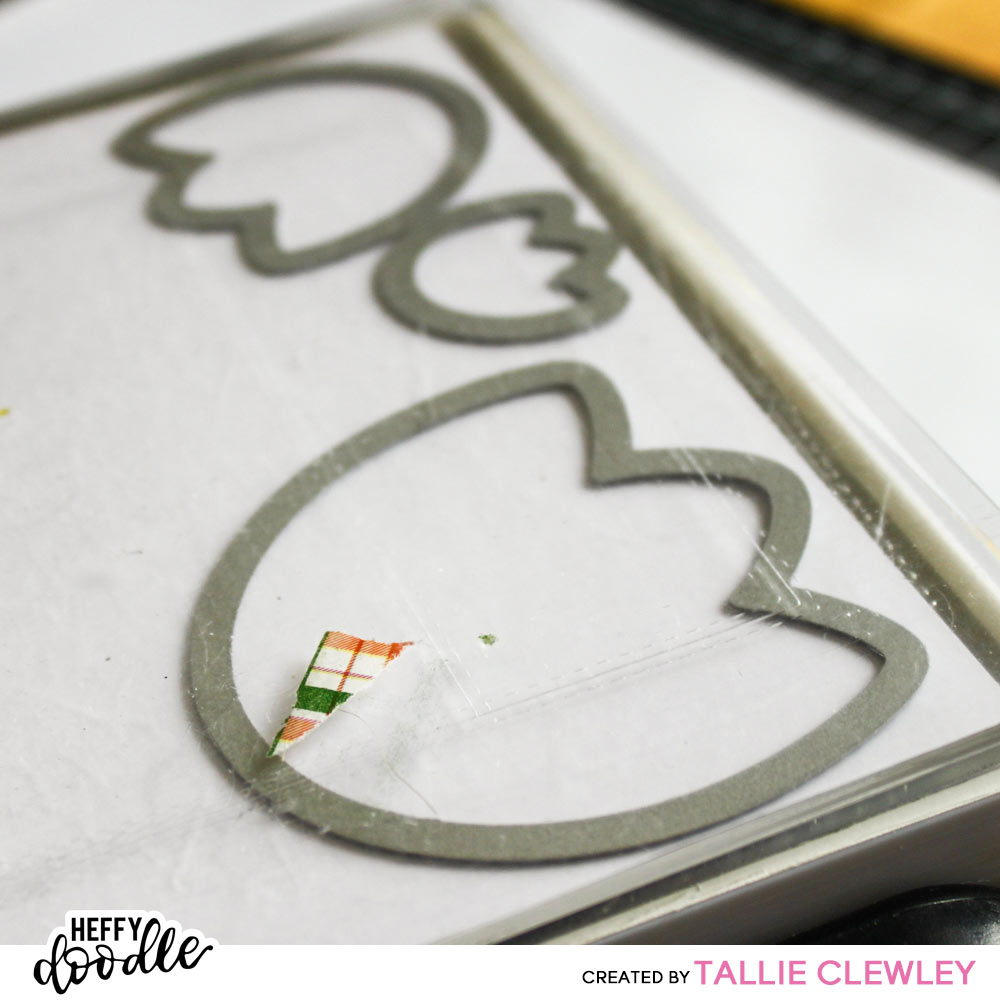 I chose some reds, purples and yellows to colour in the tulip die cuts. I followed the same process for colouring them all in, which I've tried to show in the photo below. First, you use the darkest colour to map out the shadows along the bottom, up through the petals and where they overlap at the top. Using a mid tone, next blend out a little way. I generally use four colours to get the depth of colour needed.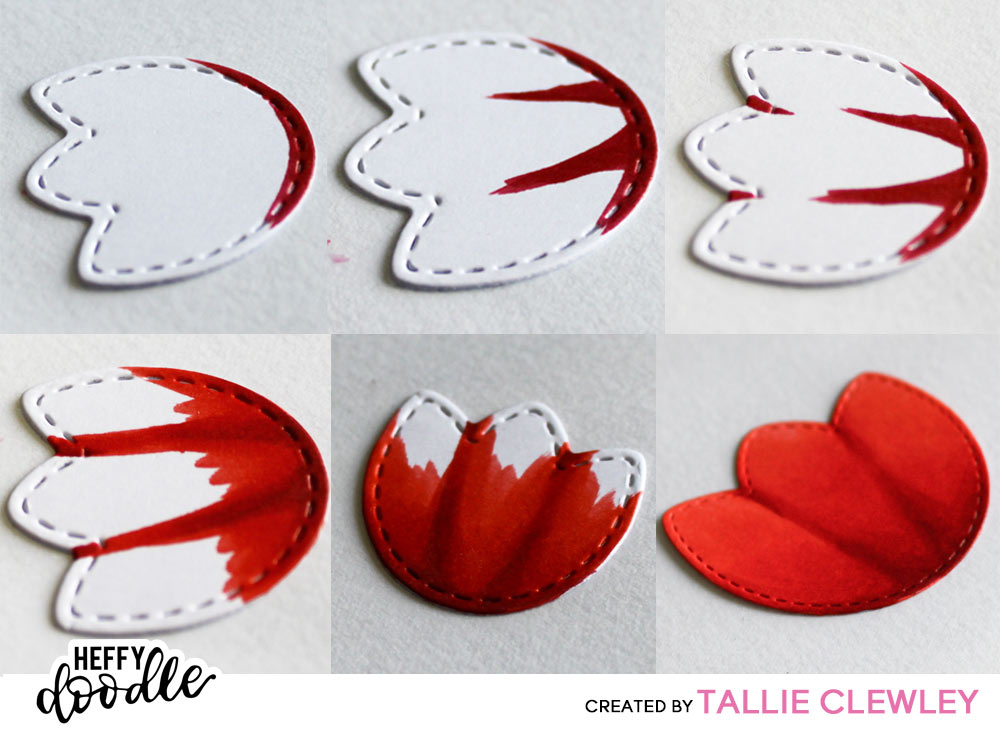 Once finished, I needed something to ground the die cuts on the background pane. I used the leaf branches from Blooming Marvellous and some Freshly Cut Grass Lawn Fawn ink to stamp some foliage onto a card base. Technically cheating, as this is a stamp! 🙂
I used a couple of green Copic markers to add some dimension to the leaves that would be visible.
I arranged the tulips in the centre, mixing up the sizes to fill up the card. I thought there needed to be more foliage, so I die cut some of the leaves from the Amazonian Leaves Dies and coloured them in with the same green markers I used on the stamped leaves.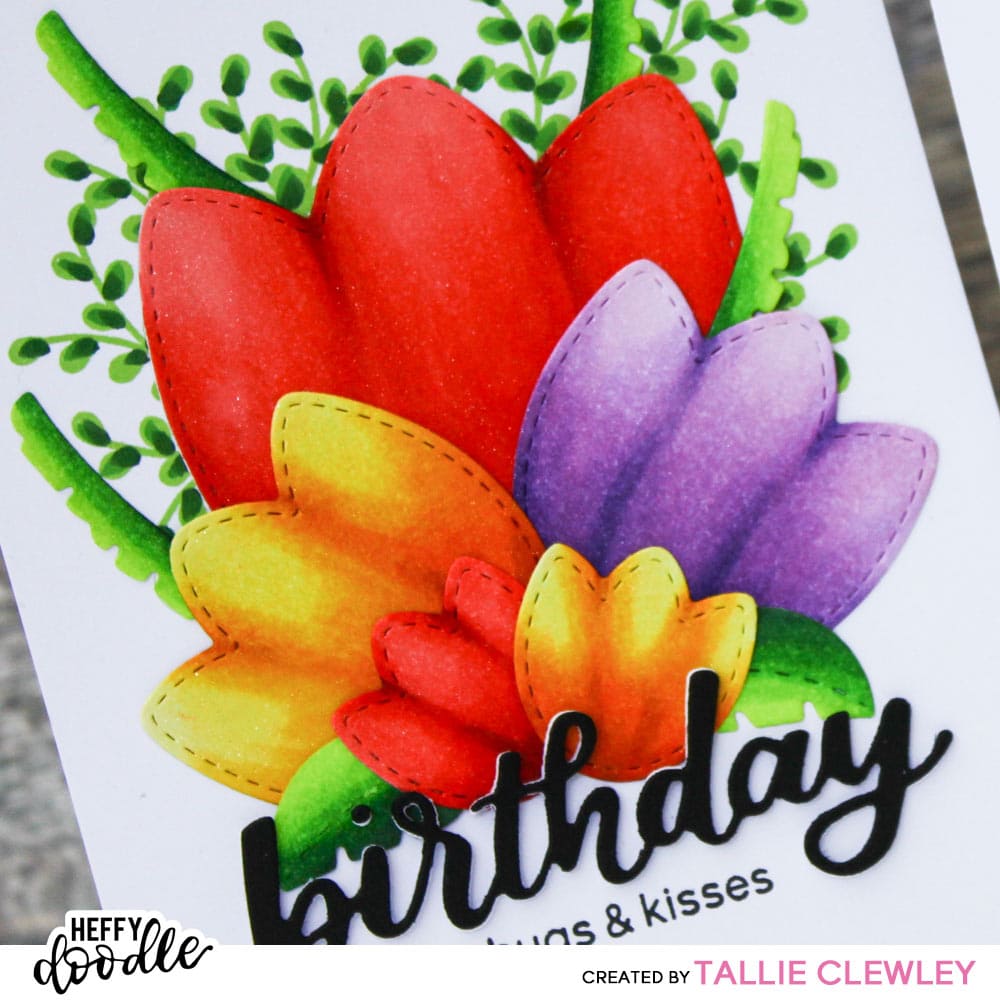 For the sentiments, I die cut and stacked three layers each of the 'birthday' and 'sending' dies, the top layer in black cardstock. A coordinating sentiment stamped underneath from the Classic Sentiments and More Classic Sentiments stamp sets finished off the greeting.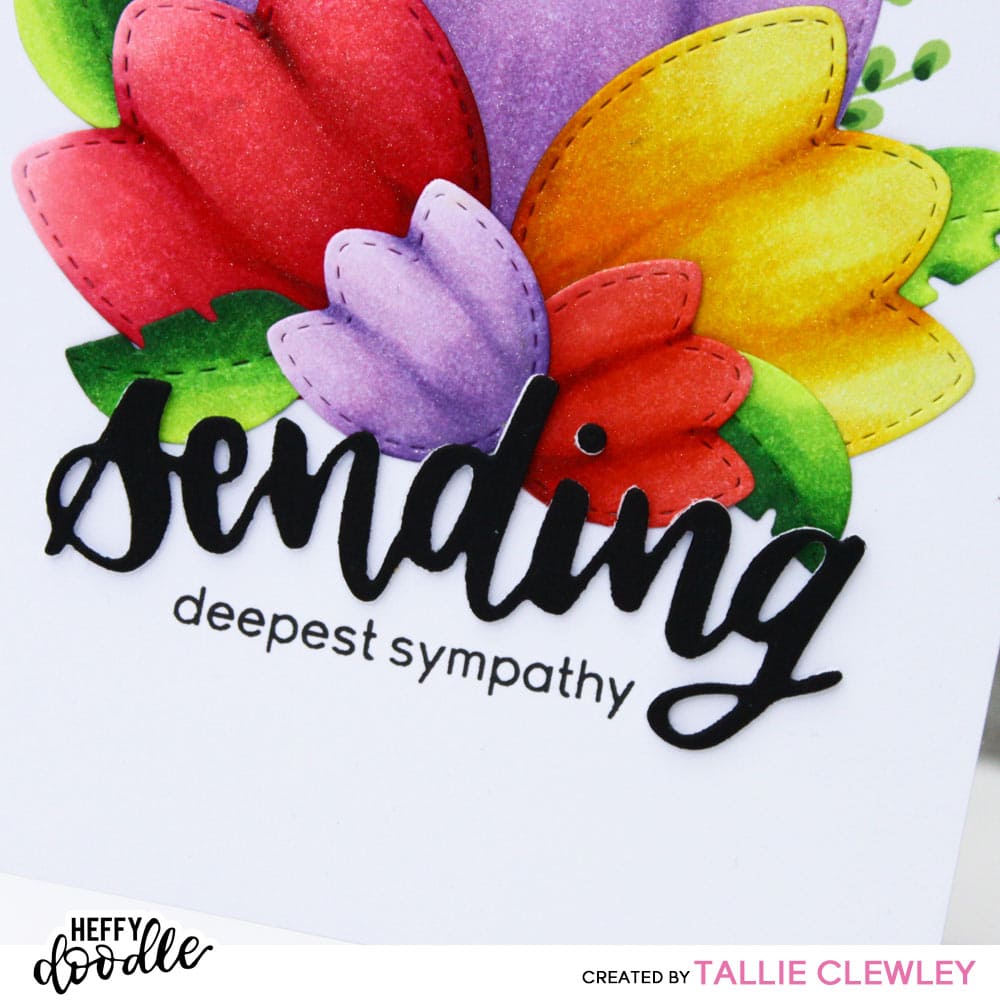 I covered the tulips in a layer of Wink of Stella to give some sparkle and the cards were finished.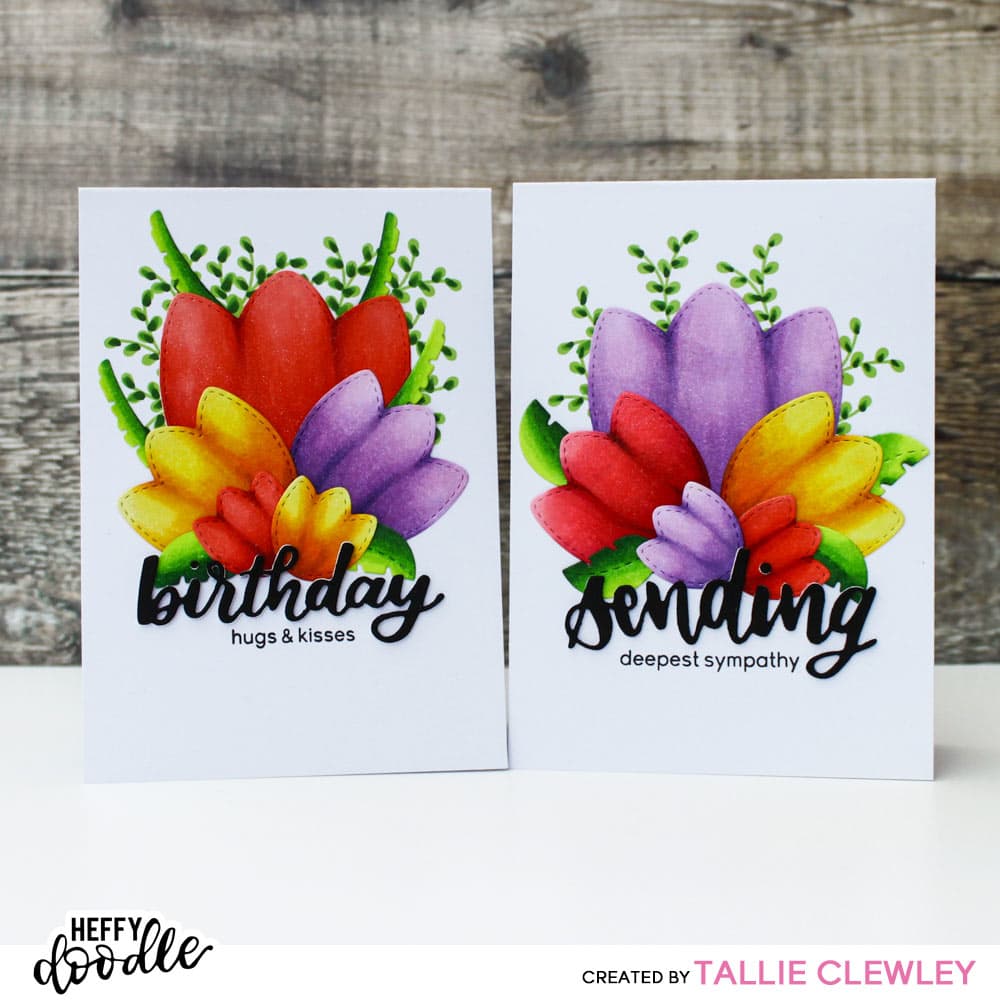 Thanks for reading, happy crafting!
Tallie