November 17, 2017
Christmas gift boxes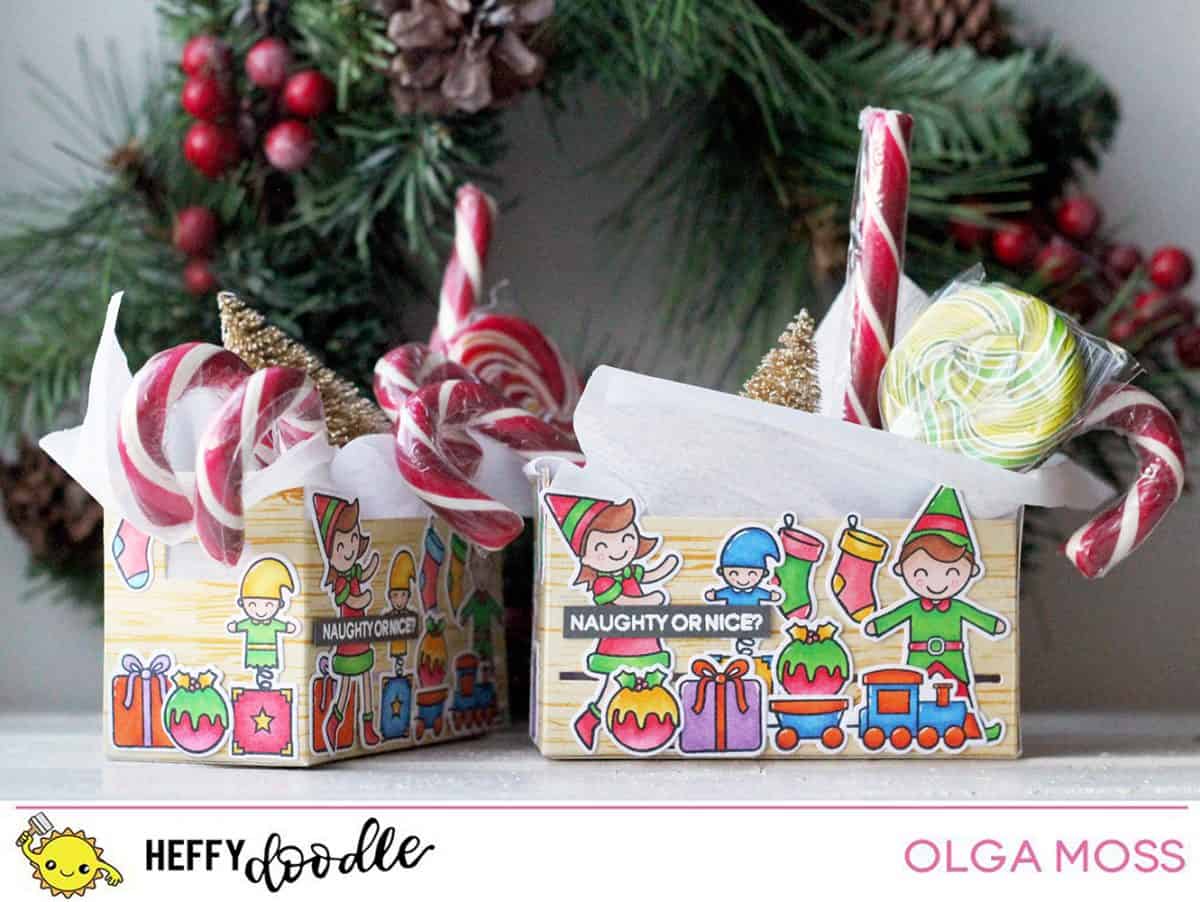 Hello, friends! Olga Moss is here. I have Christmas gift boxes to share with you today. I think that Elfish Antics stamp set is perfect for Christmas gift giving! They would also make super fun party favors!
As always I started with preparing all details of the card. I stamped and colored this super fun stamps, cut them all. The last step was to make the boxes, glue them. Then I embossed the sentiment Naughty or Nice with white powder. I like how it looks! And on top of the boxes I glued all the details. Super simple, but so fun.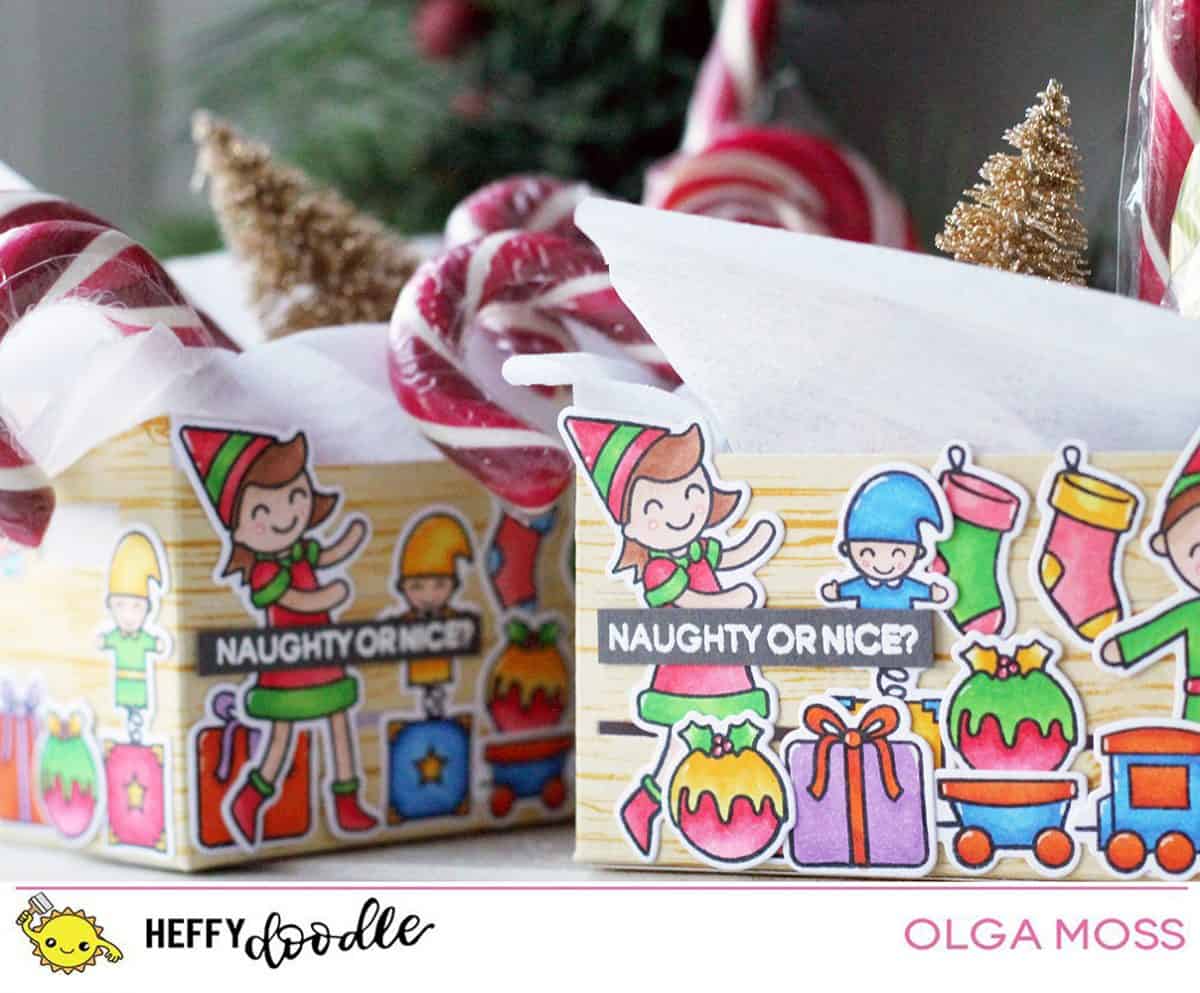 Thank you for stopping by!
Olga