February 22, 2019
Bots of Love to You!
Ink Blending with Stencils
Happy Friday!
It's Kelly here on the blog today, sharing this techno-fabulous card that was really fun to pull together!
You won't even believe how quickly I made this card.
Ready, set, GO!
I ink blended some brown ink onto Kraft cardstock through the Cogs and Code 2-in-1 stencil. (I masked off the cogs portion so that just the code part was showing.)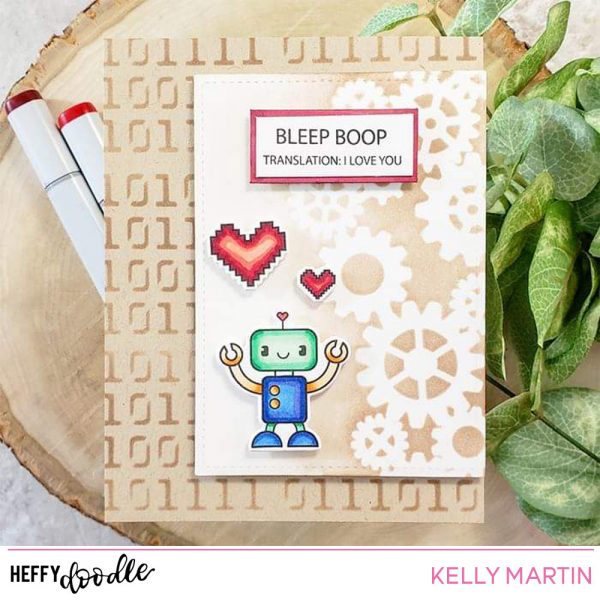 After the background panel is done, trim down a white panel and use the same brown ink to ink blend the cogs design. Adhere the panel along the side of your brown background (with foam glued t0 the back so it stands out from the background) to finish off the main design of the card.
You can choose any image you want as the focal image, but I chose a robot from the Bots of Love set! I stamped him in copic safe black ink and then used my copic markers to color him in.
Stamp a sentiment and mount it up top and then you'll be good to go! I matted my sentiment strip with a coordinating copic-colored piece of cardstock to tie everything together, and I love how that pop of red just makes everything pop!
Thanks for stopping by today and I hope you have a crafty weekend!
Kelly