February 15, 2019
Bots of Love – 2-way slider card
Hello Heffydoodlers! Ali here with another example of my 2-way slider card using the fabulous Bots of Love stamp set from the new release. If you love interactive cards you have to give this a go – its deceptively easy! I have a video on how to construct this mechanism on the Heffy Doodle Youtube Channel which will help you through the process step-by-step.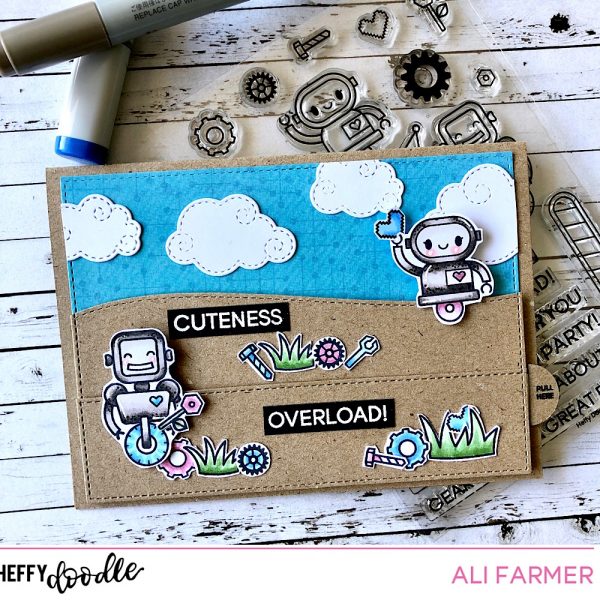 As you pull the tap – the robots move across the page at the same time! I have stamped on the slider strip too as I love that sentiment!!
Here's some progress photos to step you through the process. I created a similar mechanism to the Double Slider Surprise  – no measurements required – just make it to the size you would like it according to the front of your card. I recommend doubling up on the thickness of your card to make the mechanism sturdier.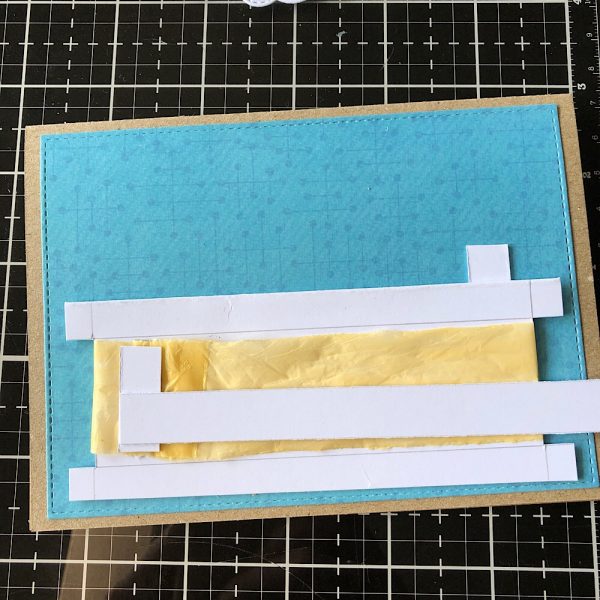 I then cut some kraft card for the ground and cut a slit in it for the bottom slider to move in.
I then attached it like so with the tabs showing through.
I then adhered all images: other products used were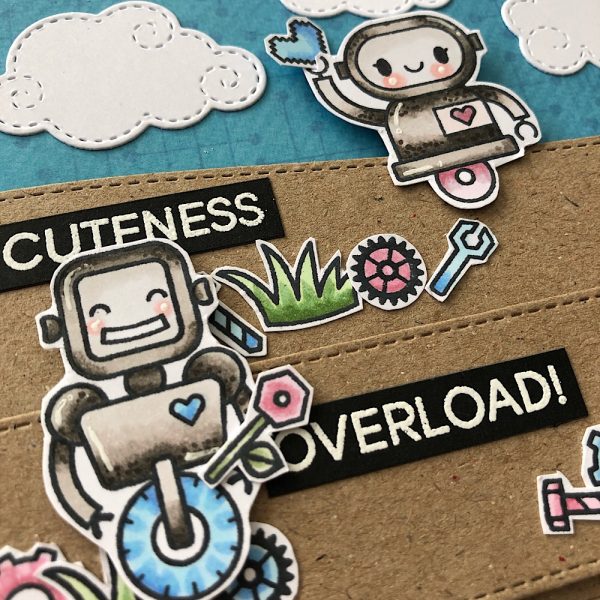 Thanks so much for joining me and have fun crafting!