January 30, 2018
Beary Sweet Conversation Hearts by Guest Designer Carly Tee Minner
Hi Everybody! It's Carly and I'm so excited to be back guest designing for Heffy Doodle!
I have two quick cards to share with you that include the Beary Big Heart sets and my take on inked conversation hearts, using one of my favorite stamping techniques – masking! Why conversation hearts? Well why not?! And also, I LOVE candy!!!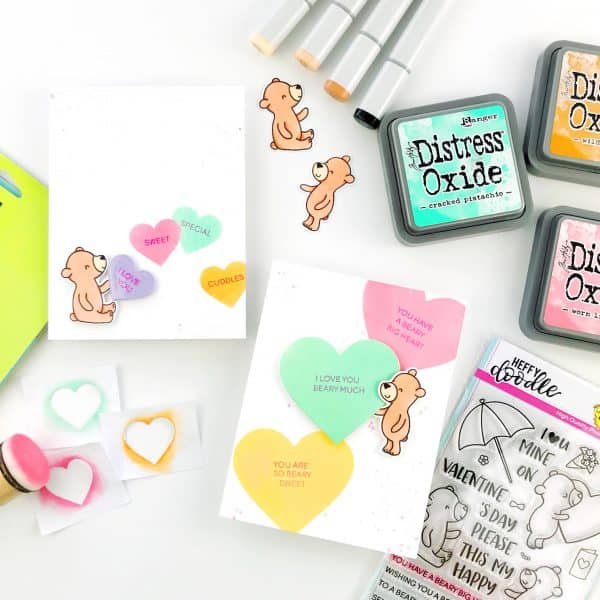 To create the large conversation hearts, I started by creating masks with a large heart die and masking paper.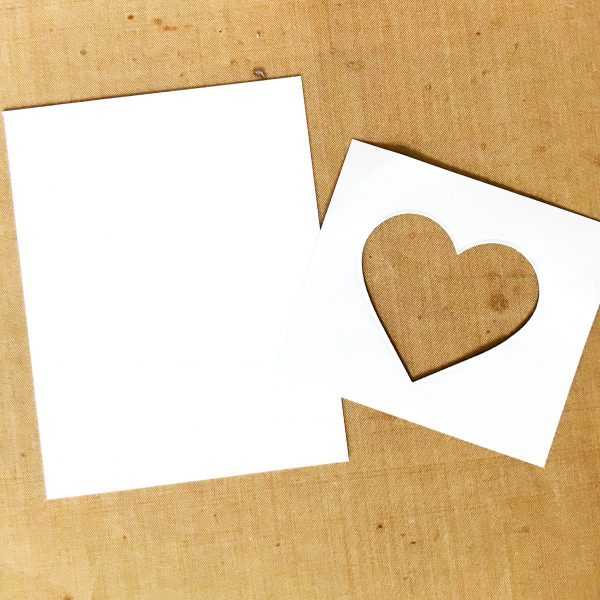 I applied the masks to white cardstock and blended Distress Oxides in Worn Lipstick, Cracked Pistachio & Wild Honey.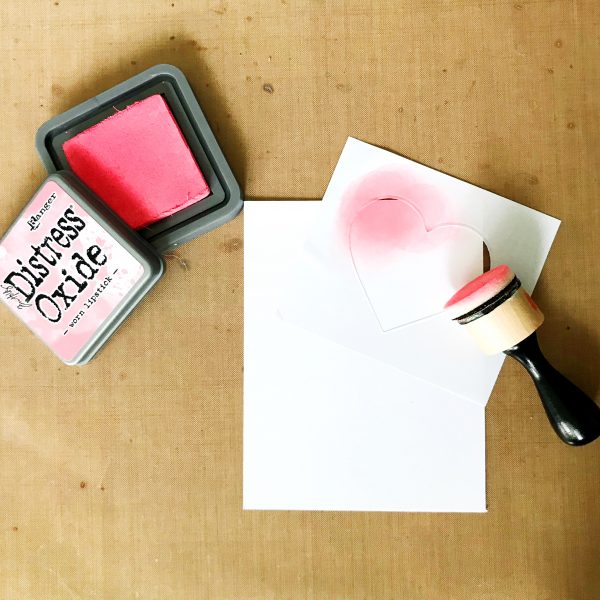 The tiny size and adorable font of the sentiments in the Beary Big Heart set make them perfect for the conversation heart messages! They just need to be stamped in a stack instead of a line and this is super easy with what I like to call "lazy" masking.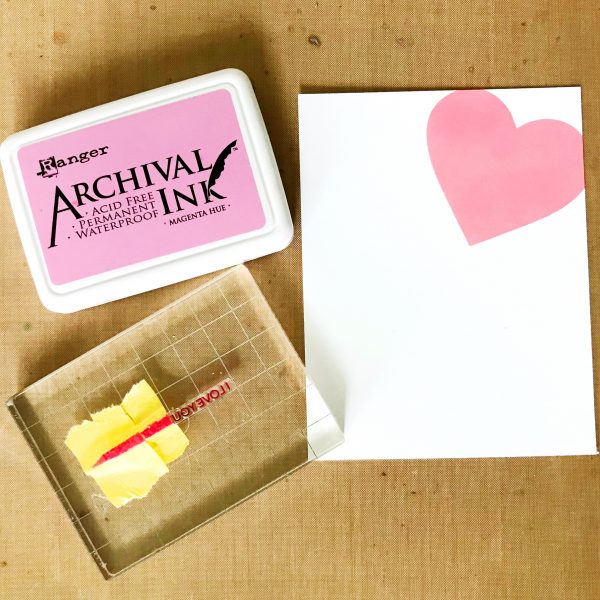 Just apply so low-tack tape to the part of the stamp you don't want to ink. Ink, remove tape and stamp. Clean stamp and repeat the process to stamp the rest of the phrase.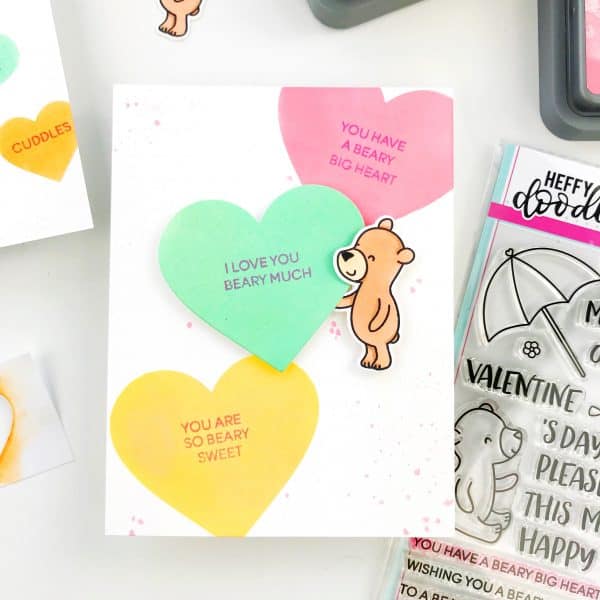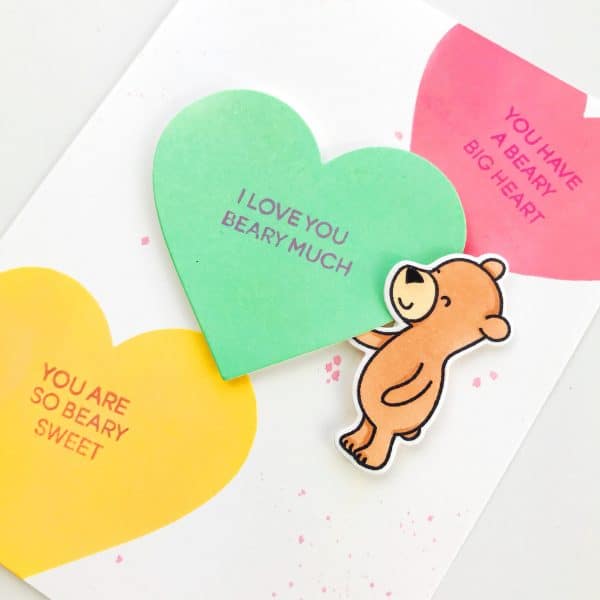 On the second card, I used the same technique but with little hearts and classic Distress Inks in Worn Lipstick, Cracked Pistachio & Carved Pumpkin. The purple heart is Bazzill Sour Grape cardstock with a coat of Glossy Accents on top.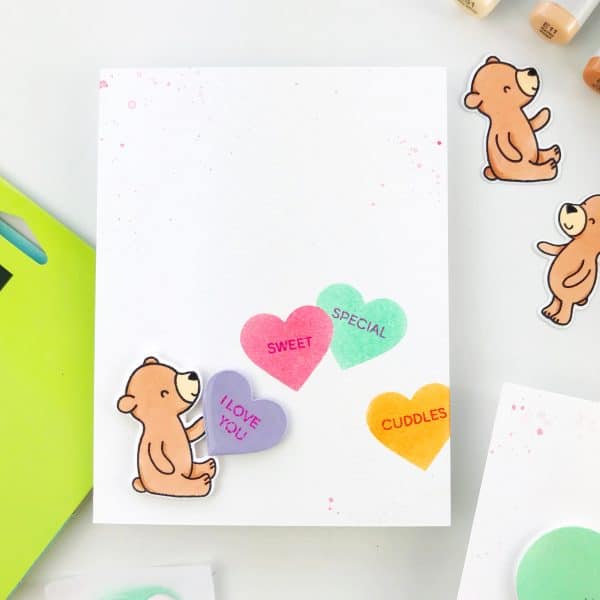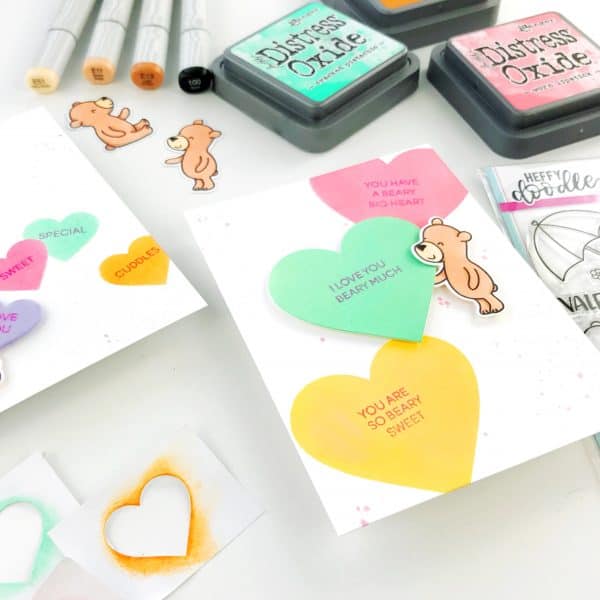 Thank you so much for stopping by and big hugs to Heffy Doodle for inviting me guest!