June 28, 2019
Be Still Our Hearts, It's Day 5 Of Sneaks!

Hi Heffy Doodlers!
It's almost Friday and that means today is our last look at sneaks! Tomorrow we will be heading into three days of full reveals, so if you like what you are seeing, be sure to come back to check out the full products! This time we have over 45 products, plus a card kit! When our new release has been fully revealed, the Heffy Doodle store opens for pre-orders and as always every pre-order will receive a FREE STAMP! Just look at this cute HAY THERE stamp set.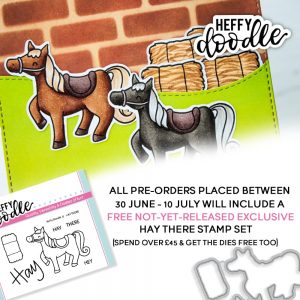 We're hoping your heart skips a beat and you'll fall in love! Let's get right into today's peeks: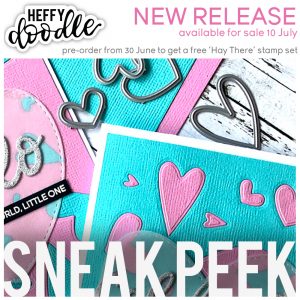 You will never need another heart die again with Whole Lotta Hearts! With four different styles you will always have just the right one for all your crafting needs!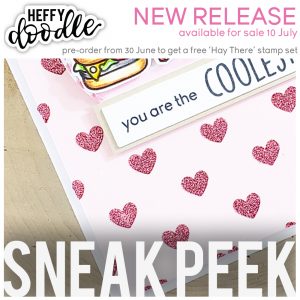 Bring back a classic beauty with the Steady Heart Stencil! With perfectly sized hearts, this stencil will create fabulous backgrounds!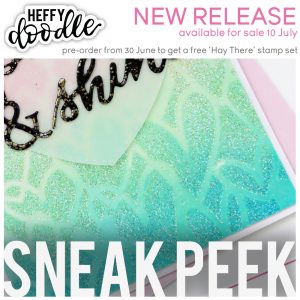 This Scribble On My Heart Stencil brings a touch of whimsy to any project! Use with sprays, distress inks and pastes!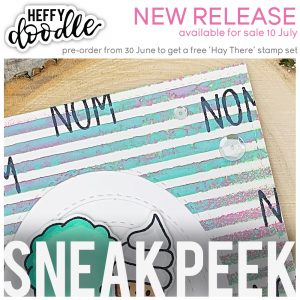 Create the perfect striped tone on tone look with this Pinstripe Stencil. Use vertically, horizontally or at an angle to create different looks!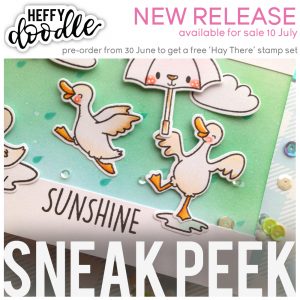 These sweet ducks will brighten up even the dullest day! Quack Me Up is sure to let your projects shine through, for ease coordinating dies are available.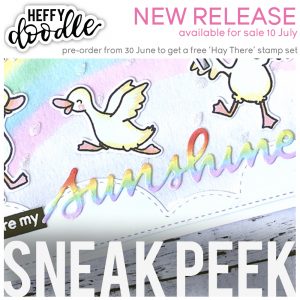 Add a little Sunshine with this hand lettered Heffy Cuts die!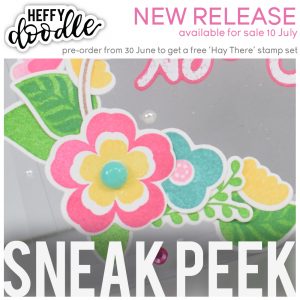 Let your garden grow with Blooming Marvellous! We're so excited to introduce our very first layered floral set! 
There's only one more sleep until our first day of full reveals! We can't wait to show you, see you back here tomorrow!