November 9, 2022
And We Have Our Mega Winners!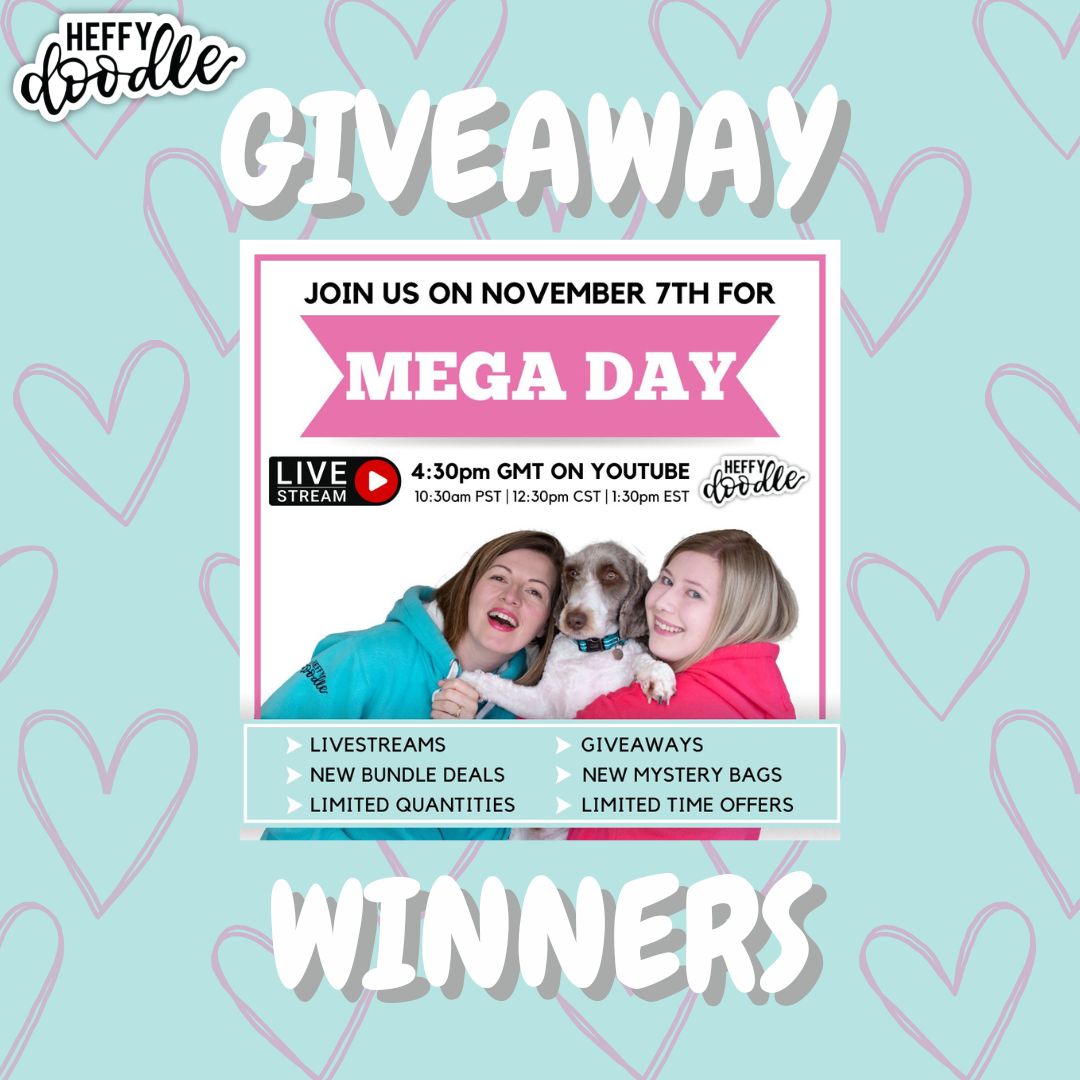 A big thank you to everyone who entered our Mega Day giveaways over on the YouTube Livestream. Your support is, as always, greatly appreciated.
Our first winner of £100 worth of Heffy Doodle goodies, announced live on air, was Nadine Langmaid – Congratulations!
And the moment you've been patiently waiting for, the name of the second giveaway winner! Drum roll, please…
Congratulations to Holly Havnaer!

Both winners will need to contact us here at Heffy Doodle via email (you can get in touch with us through this contact form on our website) to claim your prizes.
All prizes must be claimed within 14 days of this announcement (i.e. 23rd November) or they will be forfeited.
If you haven't watched the Livestream yet, you can still catch up with all the product demos and information on this week's offers. Head over to YouTube to check out all the fun!
Thank you everyone for another wonderful Mega Day celebration! Until next time, happy crafting!