August 30, 2023
A Very Sweet Special Delivery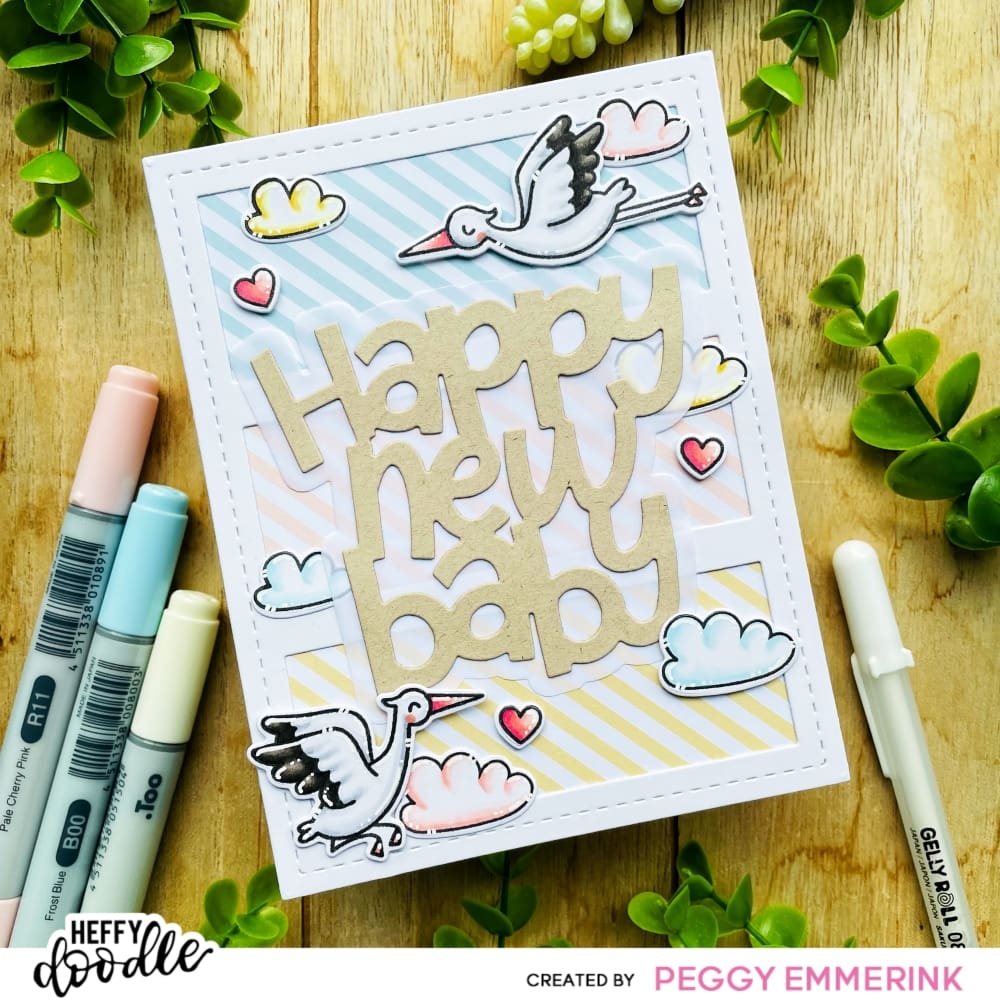 Hello crafty friends! My name is Peggy Emmerink and welcome to my Heffy Doodle blog series called Color Wheel Combos! I usually choose the colors for my card either intuitively or get inspiration from fellow crafters. But for this series, I wanted to get up close and personal with color by using a color wheel to help me choose colors that work well together. I hope to learn a lot for myself along the way. But I certainly hope you will enjoy going on this journey of discovery with me! Let's get started!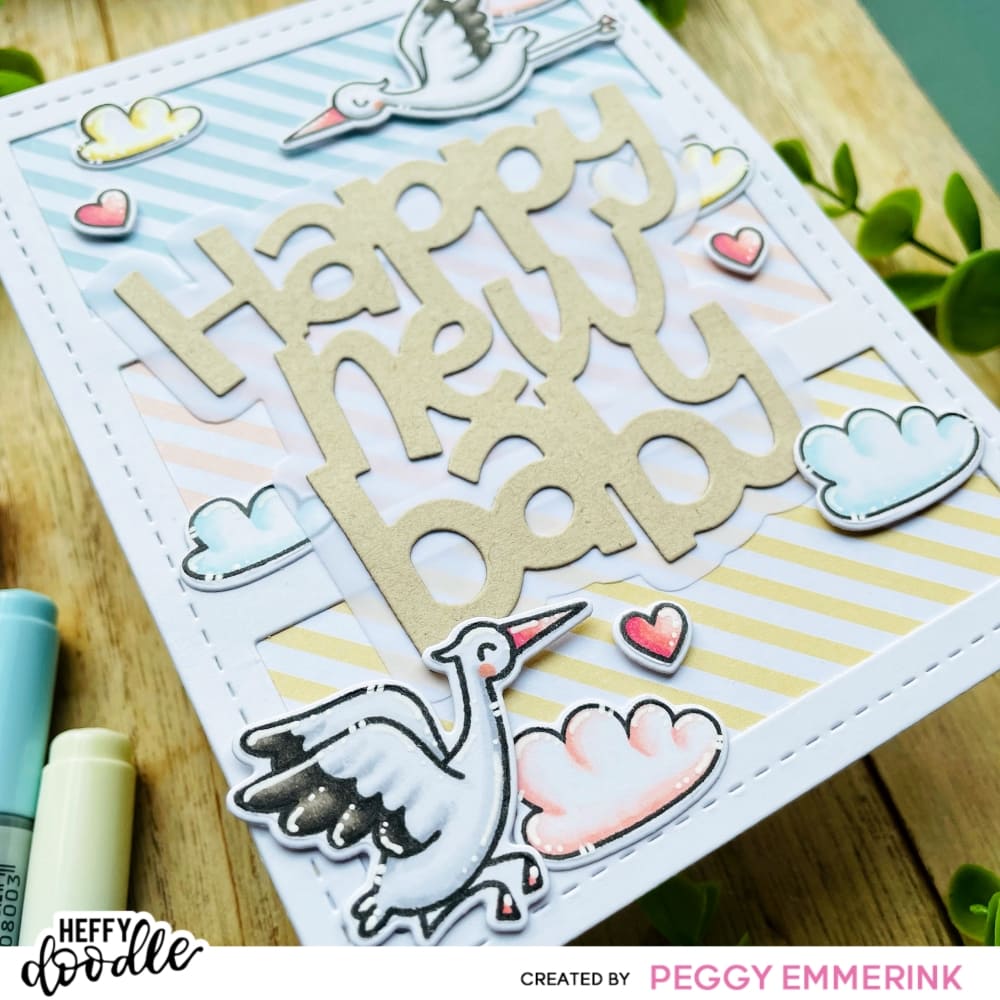 My colour scheme for today features the primaries Red, Yellow and Blue, but all in soft toned down colours for a sweet Happy New Baby card. I started by cutting the frame from the Stitched Birthday Trio Frame Dies from white cardstock. Behind it I layered some scraps of the stripey paper in the Heffy Doodle Spring Breeze Paper Pad (my personal favourite). I made sure to line them up so the stripes would go in the same direction. This technique is fast, colourful, and an awesome way to use up your scraps.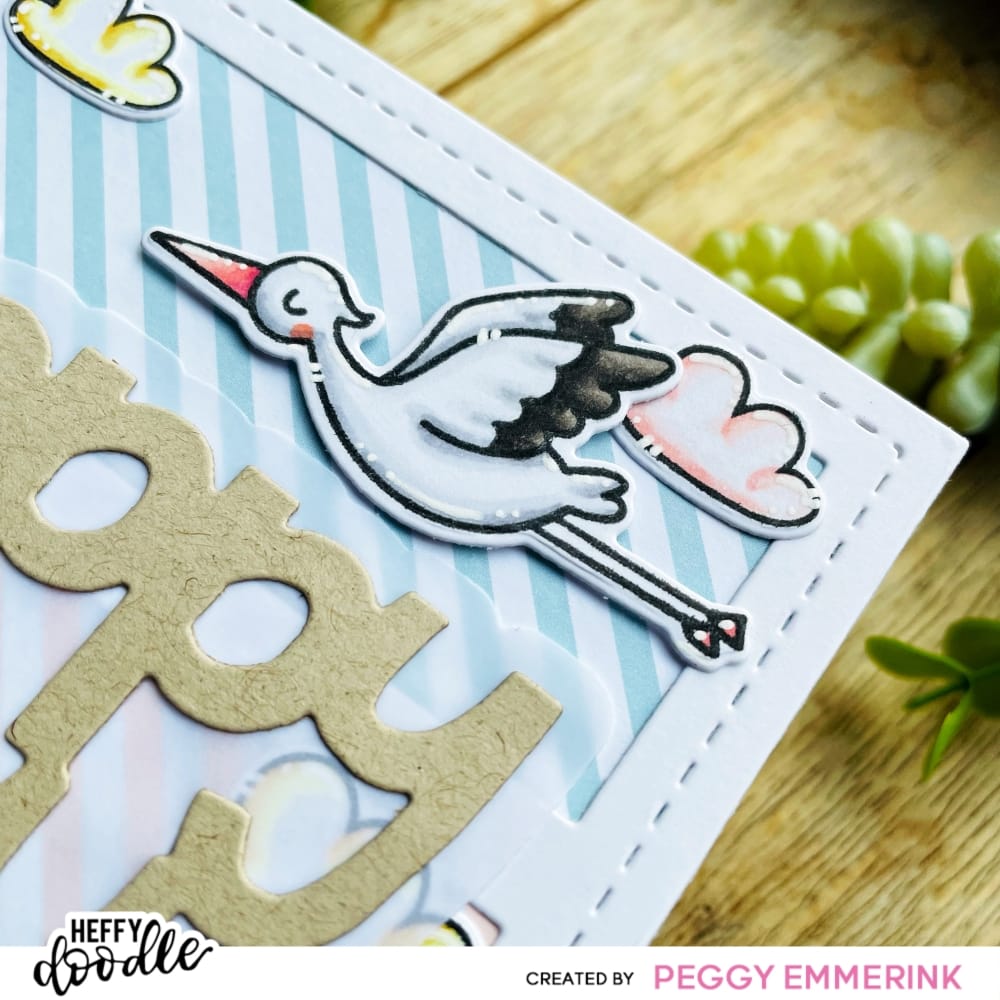 I cut the Happy New Baby Jumbo Sentiment from some kraft cardstock and I cut the word shadow from some vellum. I adhered both with liquid glue in the centre of my card. I stamped two storks from the Special Delivery stamp set, along with a couple of the hearts. The clouds are from the retired Quack Me Up stamp set (but the Fluffy Puffy Unicorns set also has clouds if you are looking for Heffy Doodle clouds for your scene!).
This card turned out so sweet and is perfect to congratulate new parents with their tiny addition to the family! Hope you have a lovely day!
Long distance hugs,
Peggy
(Come say hi on Instagram!)