January 27, 2020
A Valentine for your Hubby by Mindy Baxter
A Valentine for your Hubby by Mindy Baxter
Hi there crafty friends. It's Mindy here and today I'm going to share A Valentine for your Hubby! This is such a simple and fun card to make. I like to come up with fun and different ways to create cards without using patterned paper. So I have used some heart dies and the Husband word die to create this patterned paper. I'm also using the the new Stamp Set called Otter Side along with their coordinating dies. The Happy Valentine's Day sentiment is from the new Classic Sentiment Stamps. There's such a great variety of sentiments in this set.
First thing I did is cut out different color dies from the Husband Die and the Hearts. Since I'm making a Valentine I decided to go with light pink, pink and red.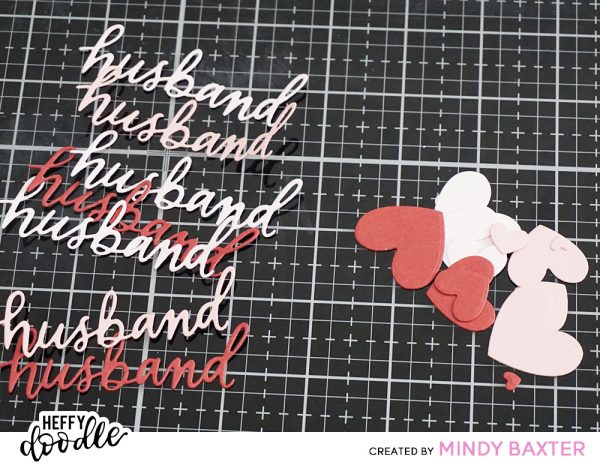 Before I glued them on to my card stock I created a pattern and you want to make sure some of the dies are hanging off the edge so it looks more like you used part of a larger piece of actual patterned paper.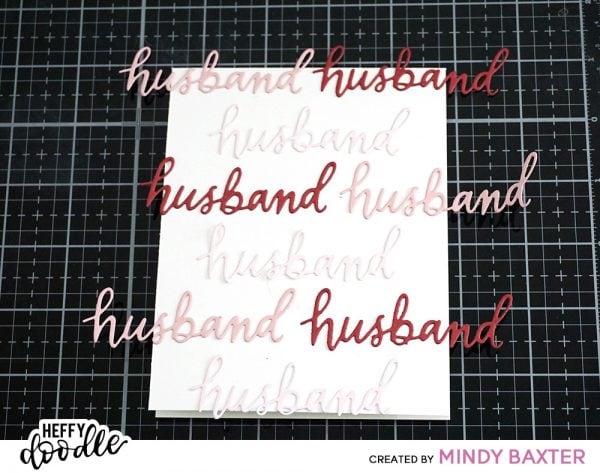 Then add the hearts and decide where you want them and then adhere all the dies to the card stock.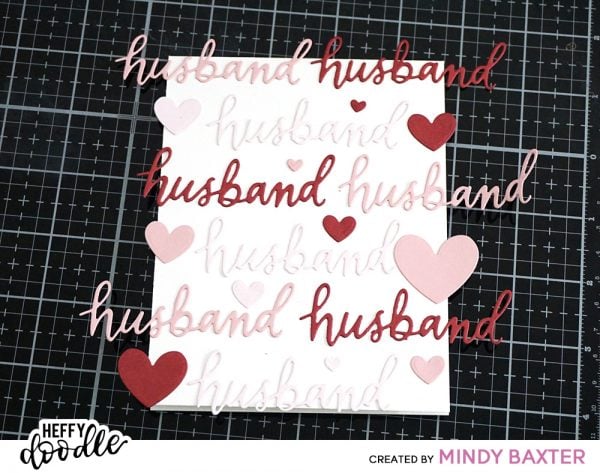 Make sure you wait a few minutes for the glue to dry, otherwise when you trim off the hanging dies they will shift and mess up your pattern.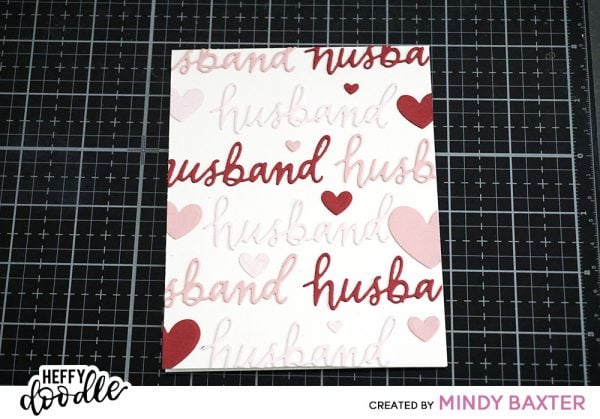 I had originally wanted the card base with all the dies and then decided to trim it down to 4 x 5 1/4 and place a black mat under it. The black mat is 4 1/8 x 5 3/8. I think the black mat really makes it stand out.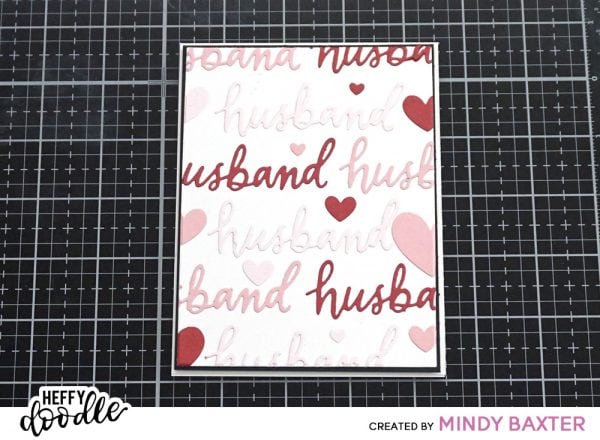 Then I stamped my otters in Memento Desert Sand Ink and colored with my Copic Markers. You can check out my video below on how I colored them.
Copic Markers used: E30, E31, E33, E37, E39, R32, R30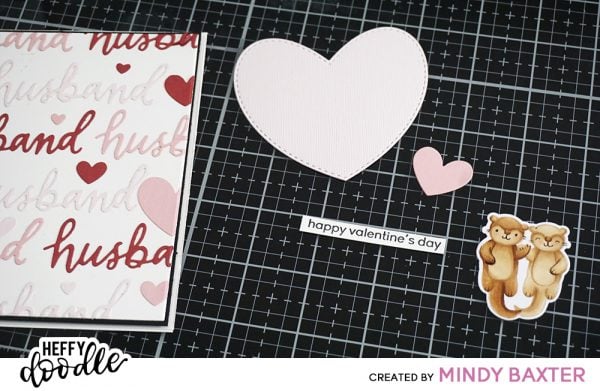 I love how the Otter Die cuts the otters hands making them able to hold the little heart. The large stitched heart is a different die set from the smaller heart dies.
I hope you enjoyed my tutorial today. Thank you so much for stopping by!
♥ Mindy
Let's Connect on Social Media!