December 23, 2017
A Lava-ly Birthday
Hello Heffy Doodlers, it's Jessica here sharing a lava-ly birthday card featuring Geology Rocks and Jet Alphabetters. If your're like me December also means LOTS of birthday cards, this year my son had one request: a lava stream!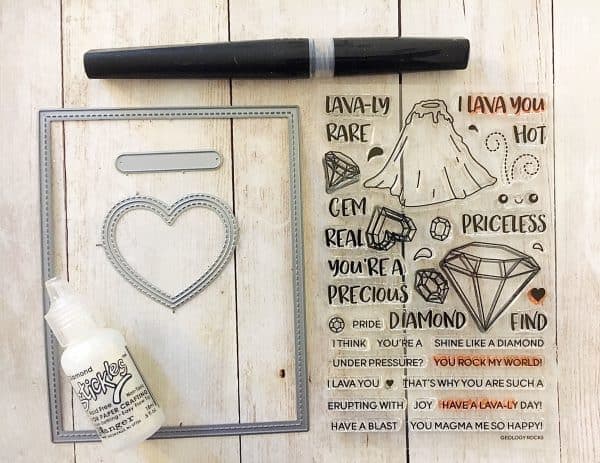 I started by working on the base of the card and die cut a piece of kraft card stock to 4.25 x 5.5, adding a stitched hillside in black card stock. I had a few ideas on how to create the lava stream and decided on using a slider die with red card stock. To finish off the look, I added Diamond Stickles and coordinating sequins in white and orange.
I stamped, colored and die cut the super cute volcano image embellishing with Diamond Stickles and a white gel pen. Now it's time for a little Jet Alphabetters magic adding both my son's name and age, I feel like I blinked and now he's 7!
To finish off the card I added white sentiment strips in red ink with 3D foam squares and few signature clear droplets. Thanks so much for stopping by and I hope everyone has a fantastic, fun filled Christmas!