February 2, 2018
Happy Easter to you and your family
Hello and welcome. Olga is here.  As you already know, yesterday we started selling our New 3 Release. So today I will have a card from the whole newcomer.
Soon, spring will come, and there will be very little time to prepare for Easter. I suggest starting right now.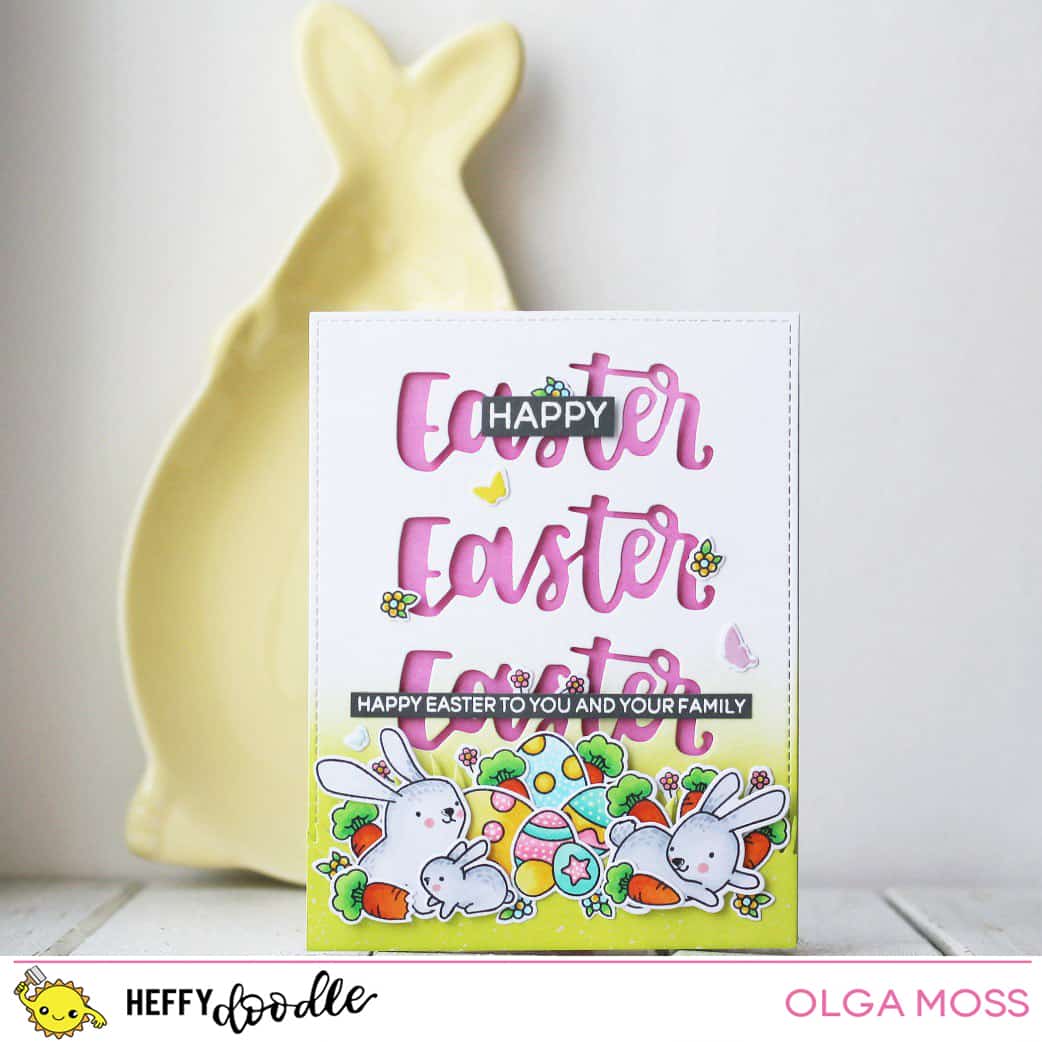 So, for my card, I used Honey Bunny Boo Stamp Set with Honey Bunny Boo Dies. First, I stamped a lot of bunnies, eggs and carrots, colored with Copic markers and cut them out. Then I proceeded to prepare the background. For this, I took a Easter – Heffy Cuts and carved out three words under one another in a column on top. So I got a beautiful frame-negative. At the bottom of the base I lightly tonned with green ink and sprinkled with white watercolor.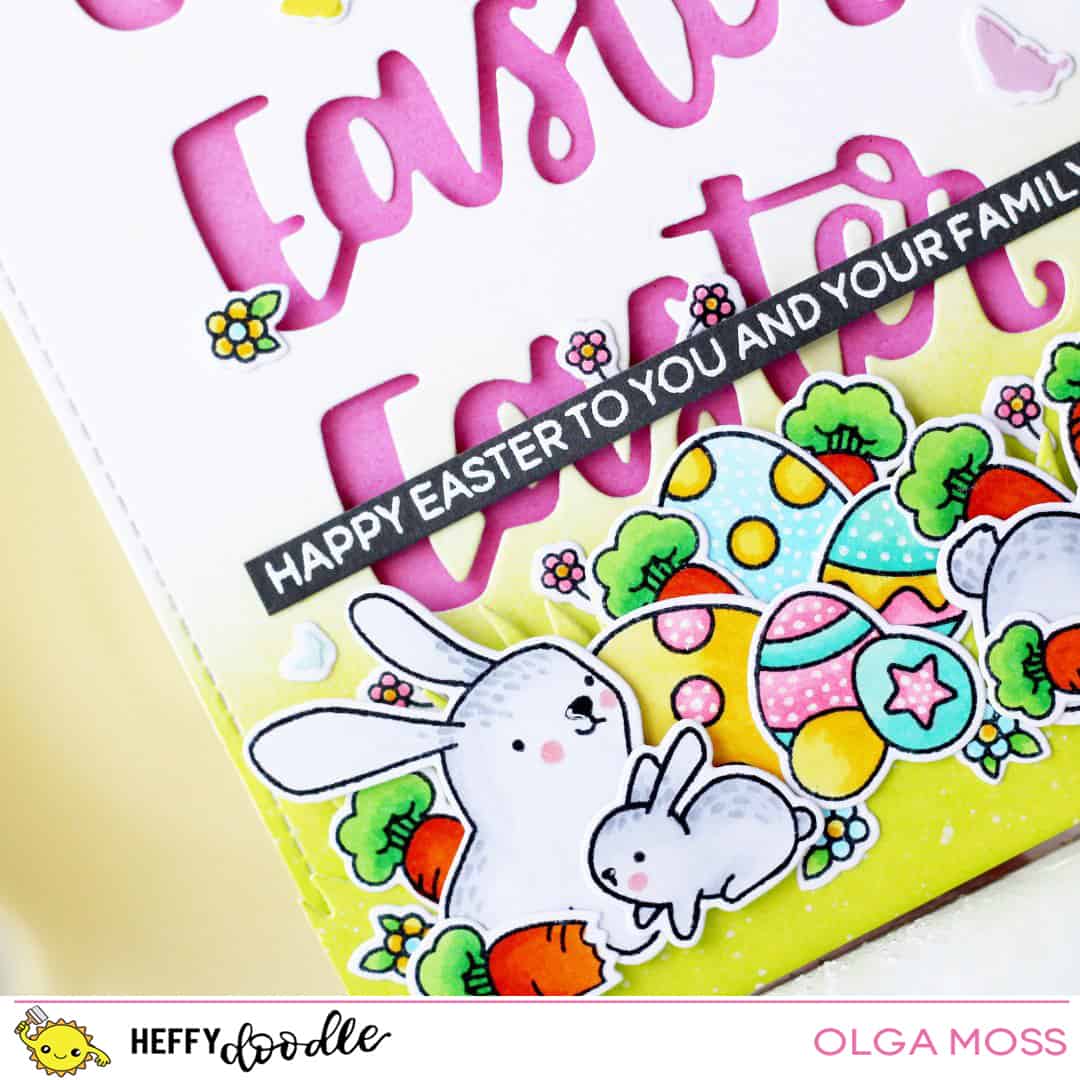 I also glued another strip of paper in the form of grass. The top background is ready! To make the background lower, I tonned one more piece of paper with pink ink. I cut the top and bottom backgrounds with the help of a new Clover Frames Dies. How convenient it is! And it's very neat. Then I glued the images. It turned out very nice. And I added "Happy" and "Happy Easter to you and your family" sentiments to the first and third words.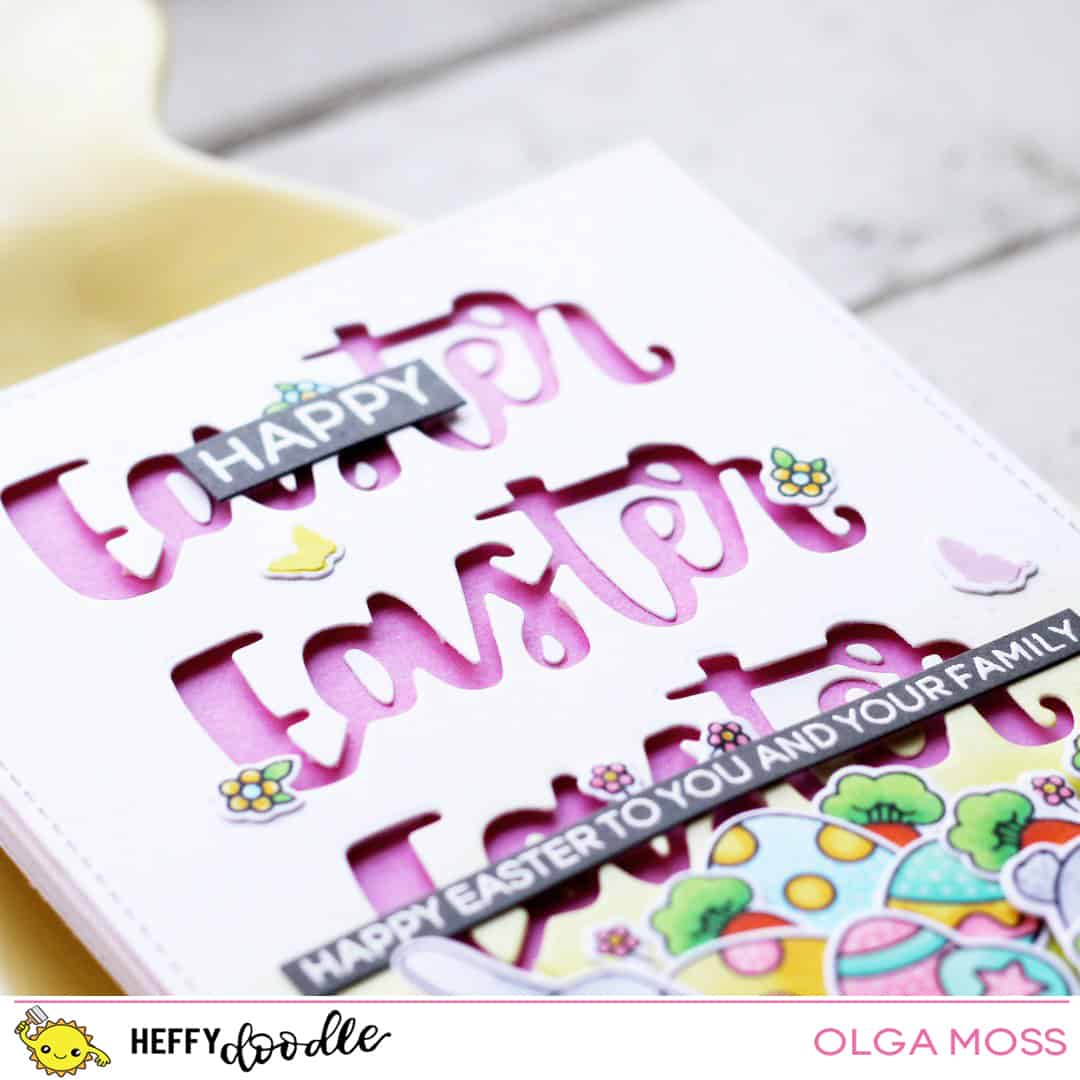 Thank you so much for stopping by!