January 28, 2018
You're A Gem!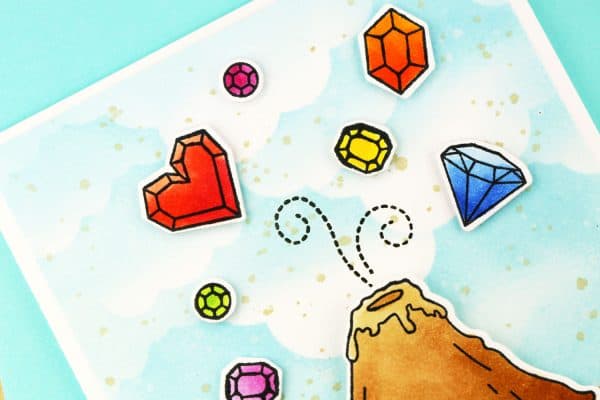 Hi!  I'm Jeanne Jachna and I'm so excited to be a guest designer this month at Heffy Doodle!    I have lots of hobbies,  but I am completely captivated by paper crafts.  I can't resist a new set of stamps, colorful pattern paper or getting my fingers inky!   I love die cuts and adding lots of layers, but I've been known to mix things up playing clean and simple. You can see more of my designs here on Instagram or on my blog A Kept Life.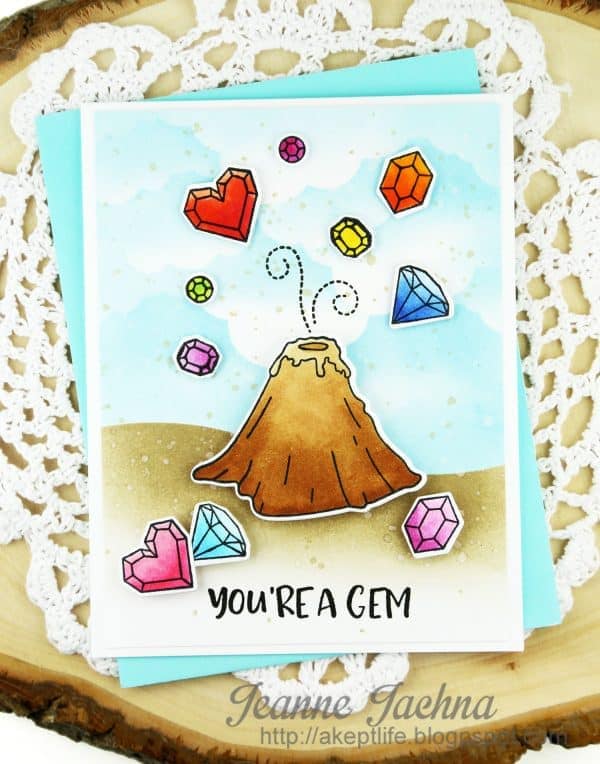 Today I'm playing with the Geology Rocks Stamp Set and coordinating Geology Rocks Dies.   I wanted to show you how easy it is to make a scene for your images with masks cut from card stock.


Using scissors I hand cut a wave in a scrap piece of 4.25 x 5.5″ card stock.  I adhered one half to the panel for my card front using removable paper tape and applied Frayed Burlap Distress Ink with a foam applicator.   I left the very bottom of my panel white for my sentiment.    Next I removed the mask and attached the second half of the cut panel to protect the "ground" that was just inked.  Adding Tumbled Glass Distress ink makes a lovely sky.  Once you feel comfortable with this technique you can make more masks with different shapes like the cloud mask I used on my card.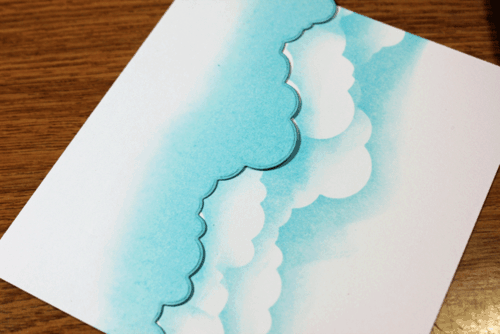 Apply the ink starting on the mask so you don't develop hard lines.  When you're happy with the appearance move the mask up to where you want to start your next line of clouds and ink it again!  When I was happy with the background I splattered it with water, and then again with some watered down distress ink so it looks like the volcano is active!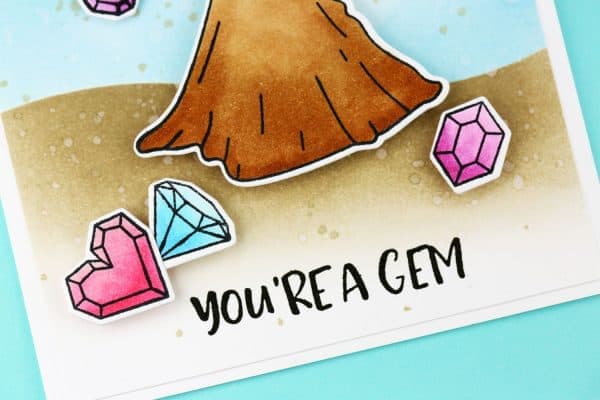 The coordinating dies make cutting the gems a breeze!  I put the larger gems near the sentiment and the smaller ones high in the sky erupting from the volcano!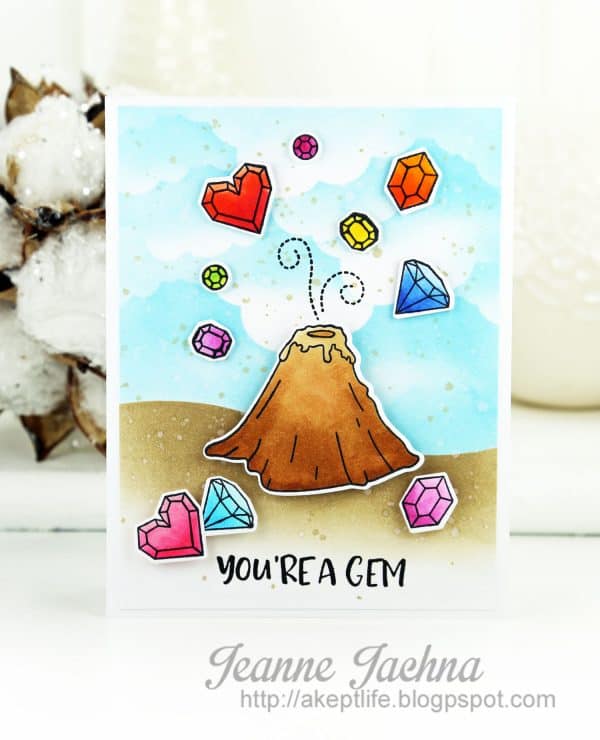 Thanks for stopping by today!  Keep smiling!
Finished Size 4.25 x 5.5″
Stamps | Heffy Doodle Geology Rocks
Dies | Heffy Doodle Geology Rocks