August 17, 2021
Heffy Doodle, Maker Forte, and Sugar Pea Designs Collaboration Blog Hop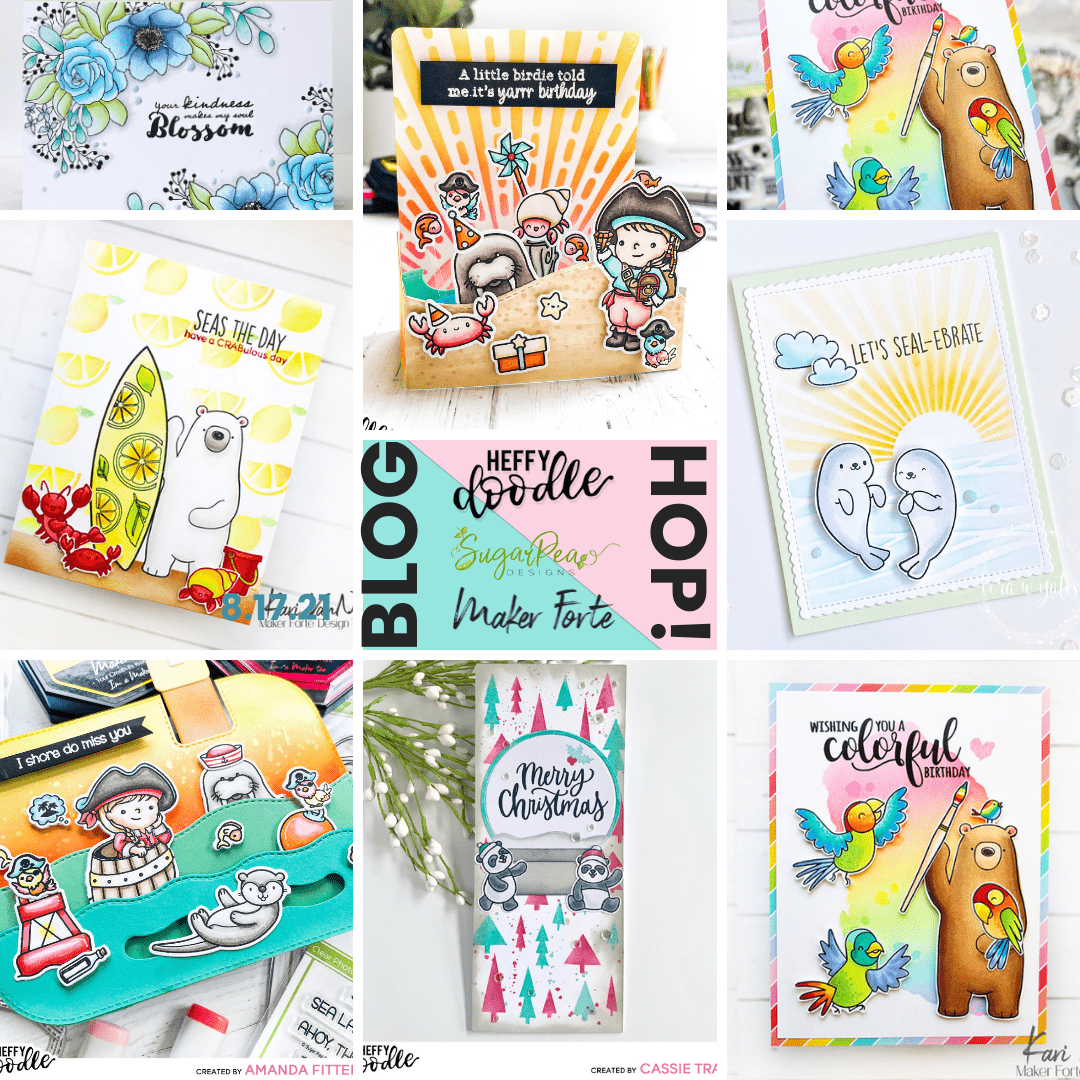 Hey Heffy Doodlers!  It's time for another outstanding Blog Hop Collaboration with the chance to win THREE prizes!
To be entered to win the giveaway, all you need to do is comment at each stop along the Blog Hop!
Maker Forte will be giving away $35, Heffy Doodle will be giving away £25, and SugarPea Designs will be giving away $25 to their respective stores!  Be sure to comment before 11:59 PM EST on Aug 20th to be entered to win!
Each company will post their random winner on Aug 21st at 10AM EST!  Make sure to check the Heffy Doodle Blog,  Maker Forte Blog, and SugarPea Designs Blog to see if you're a winner!
Blog Hop Lineup:

Amanda Fitterer <– Go here next!